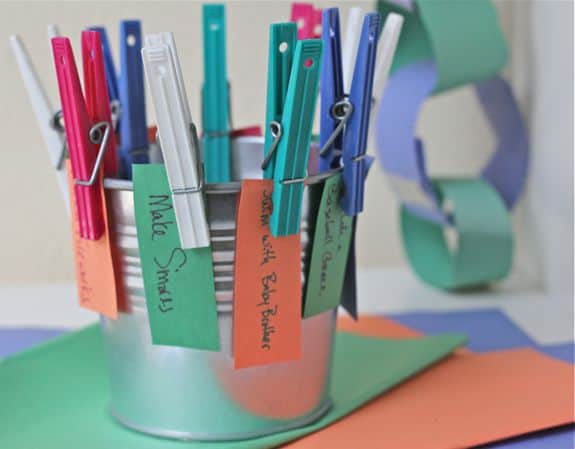 Happy Memorial Day! And, yes, I'm still here. :) But thanks for your words of encouragement on my impatience. Baby will be coming Wednesday at the latest – hurrah!
To me, today is the official start of summer. Inspired my a Saturday lunch at Chik-fil-a Caroline and I put together a Summer Bucket List of things we want to discover and do over the next two months. As with most things, unless we get organized about it, it just doesn't happen.
To make your own Summer Bucket List, you'll need: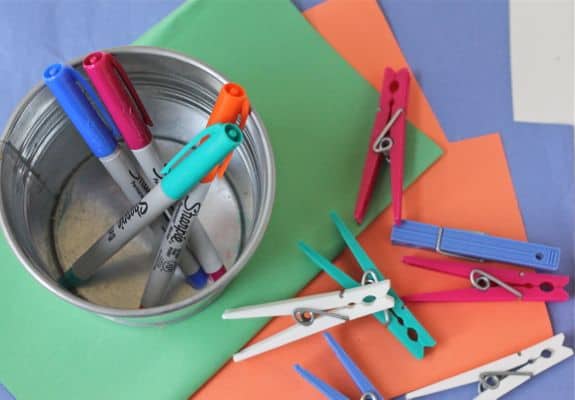 Making your own bucket list is easy – and it sparks fun conversations with your kiddos. Just gather:
Small bucket or planter (my aluminum one is from Ikea)

Clothes pins

Colorful pens

Twine
And then start talking about what you want to do this summer. While Henry was napping, we had a great time brainstorming our list.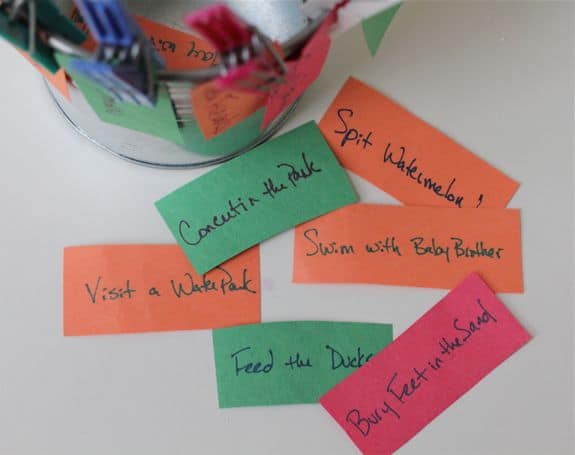 Caroline came up with:
Flying a kite

Blowing bubbles

Playing with beach ball at the beach
Mark's to do's seem to revolve around food:
Spit watermelon seeds

Eat lobster

Make ice cream
My goals are to not be trapped in the house all summer – one of my big fears with an infant!
Watch fireworks

Go to a concert in the park

Bury feet in the sand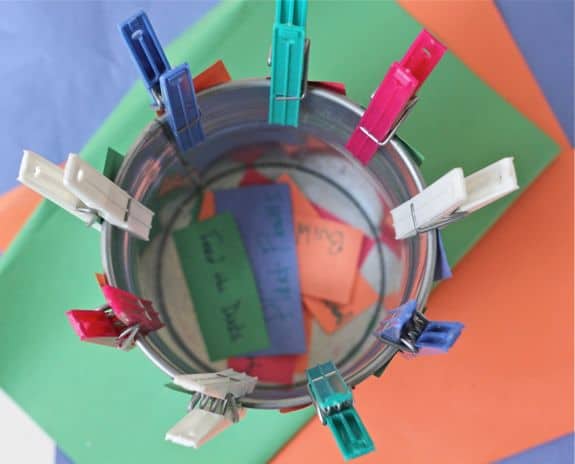 Write down your to do's and clip them to the side of your bucket. If you have more than will fit on the rim (we did!), just put them in the bucket. We've been adding ideas all weekend as they come to us.
Each weekend we plan to draw from the bucket and schedule an activity.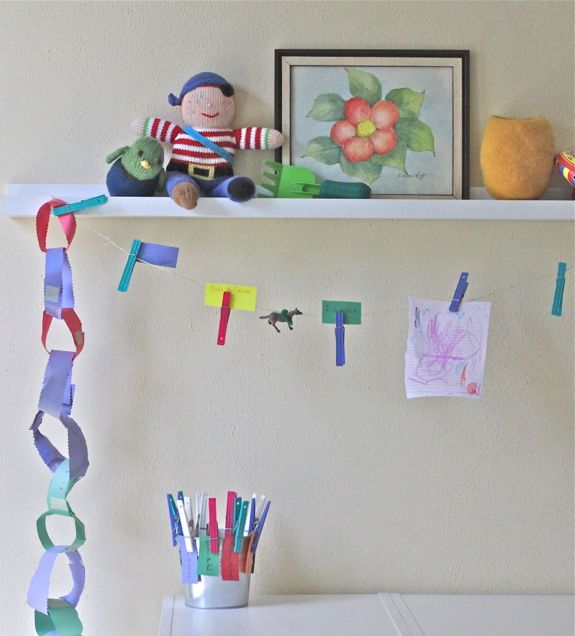 We strung up some twine so we could hang up the slips of paper as we cross them off the list. We've also been adding mementos from the activity – like a drawing of planting flowers and a plastic horse from visiting the Derby parade.
What's on your bucket list for summer?
Quick update: I'll be sharing some great guest posts for the rest of the week. I hope to be back next Monday to share photos of baby's home coming. Have a great week!
0