It's no surprise that we're big fans of oven baked clay around here (latest exhibit: these awesome clay jewelry bowls). But after learning that there are types of clay, like terra cotta, that can absorb essential oils, we had to play around with making a few natural air fresheners.
DIY Terra Cotta Air Fresheners with Essential Oils
Supplies needed
Rolling pin
Cookie cutter, circular lids, etc., to cut out shapes
Stamps or knife to create designs
Straw or toothpick for making holes
String or magnets
Oven
Hot glue gun (only if using magnets)
Essential oils
Instructions
Step 1
Start by taking a small chunk of clay and warming it up in your hands until it's pliable. Then use the rolling pin to roll it out to about a ¼-inch to ⅛-inch thick. (This doesn't have to be precise, so don't stress measuring it.)
Step 2
Use a cookie cutter to cut out the desired shape. Or use a circular lid or other shape and cut around it with a knife.
Step 3
You need grooves or indentations in the clay in order for the essential oil to absorb. So use stamps to press designs into the clay or simply cut slits in the clay with a knife. Use a straw or tooth pick to make a hole at the top that's big enough for your string if you plan to hang the air freshener.
Step 4
Bake the clay according to package directions. Remove from oven and let cool completely.
Step 5
Tie on a piece of string or attach magnets with a hot glue gun.
Step 5
Add 3-5 drops of essential oil and rub into the clay. The oil absorbs into the clay and so add more essential oil for a stronger scent or if the scent starts to dissipate.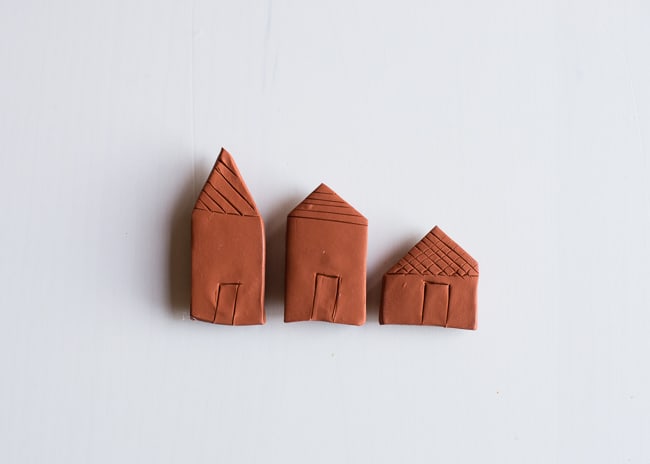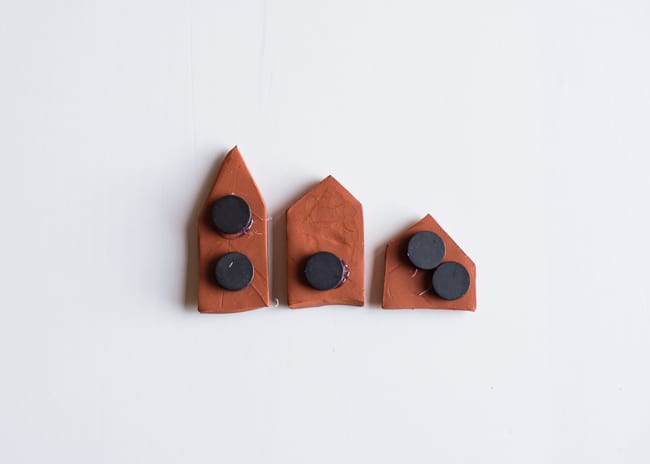 I don't have anywhere to hang an air freshener in the kitchen so I thought a magnet would be fun. Plus the power of aromatherapy might stop fridge attacks too - peppermint and dill essential oils are said to help curb sugar cravings!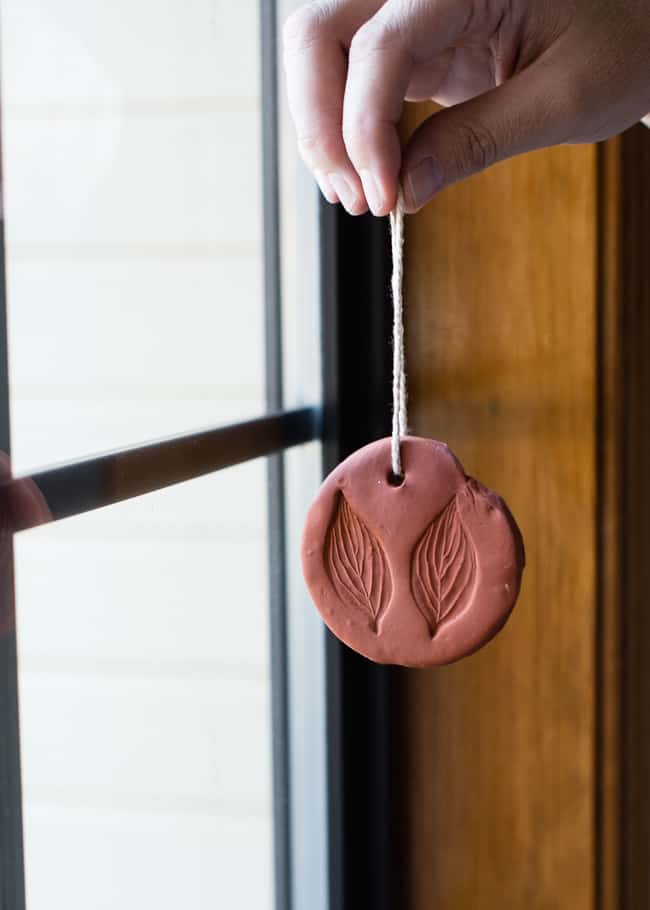 And since the holidays are coming up, wouldn't these make fun gift tags too?
232