Holy cow, I actually sewed something! I made these sweet tie onesies for Samuel and had to show them off. Plus I can't resist posting more baby photos. And yes, the poor guy has some unfortunate baby acne.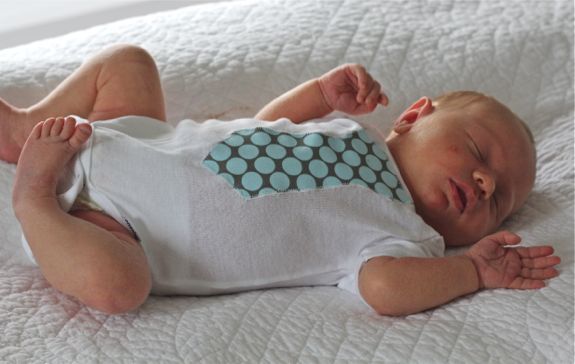 This is a super easy project – perfect for beginning sewers! This was my first solo sewing project, and I pretty much did everything wrong. It's definitely not perfect but I powered through. Now I'm familiar with why you pin things, how my my seam ripper works, and how to re-thread the needle. I'm going to blame sleep deprivation. At least I didn't break anything – yet.
So if you have any plain onesies or T-shirts that need a little extra pizazz for Father's Day, you can whip one of these out in no time.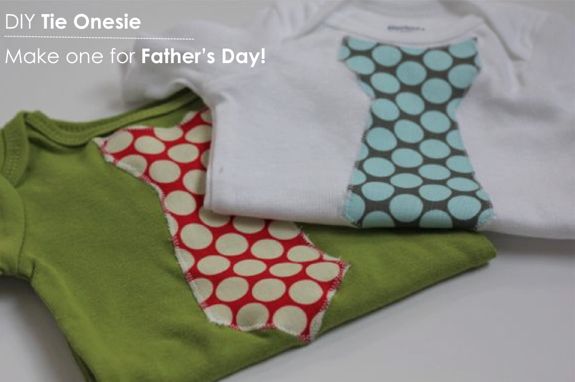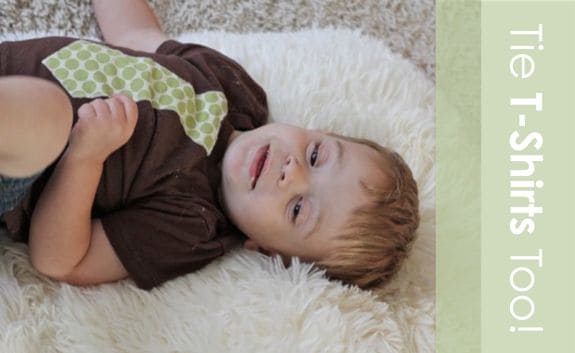 What you'll need: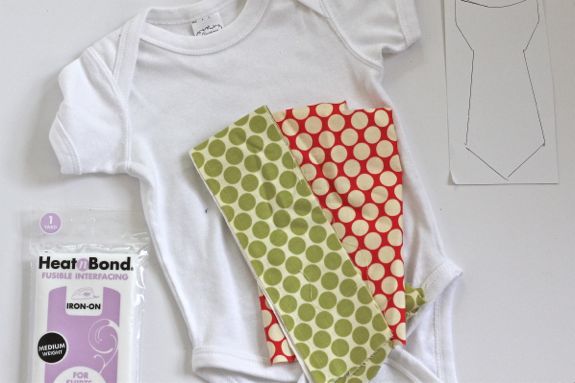 1. A plain onesie or T-shirt
2. Scraps of fabric
3. Tie stencil – you can download mine here. This is sized for newborn to 3 months. If you want to put the tie on a bigger onesie or shirt, then enlarge it a bit.
4. Some kind of backing to give the tie fabric some weight. I used Heat'n'Bond, which worked fine. But it didn't hold the fabric to the onesie so I really should have pinned the tie before sewing. Wonder Under would be even better because you can adhere the tie to the onesie. This makes it much easier to sew!
Instructions: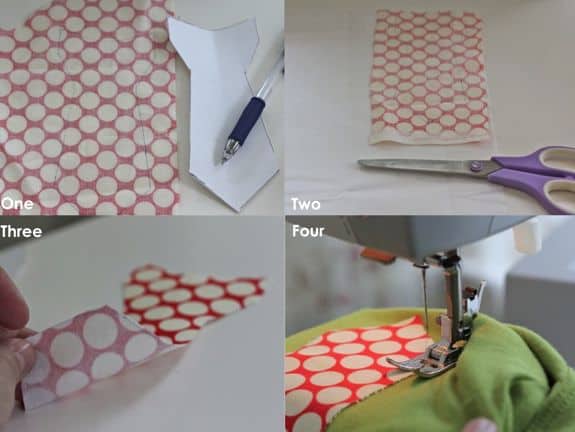 1. Trace the tie pattern onto the fabric. I traced on the wrong side of the fabric but tracing on the right side would make it easier to cut out later.
2. Cut out your backing and iron it on.
3. Then cut out the tie shape and iron it onto the onesie.
4. Sew around the tie with a zigzag stitch. The above photo shows where I started sewing – at the bottom on the straight edge going to the top. And I just kept lifting the footer and turning the onesie to go all the way around.

Voila!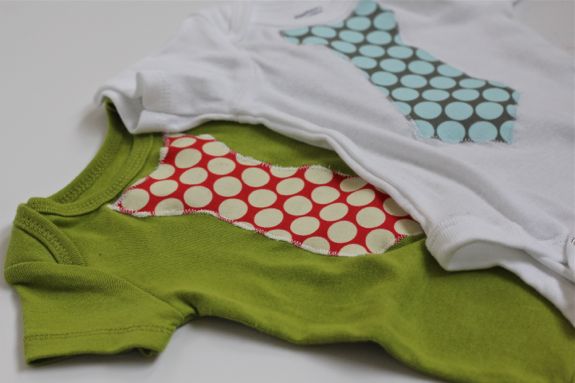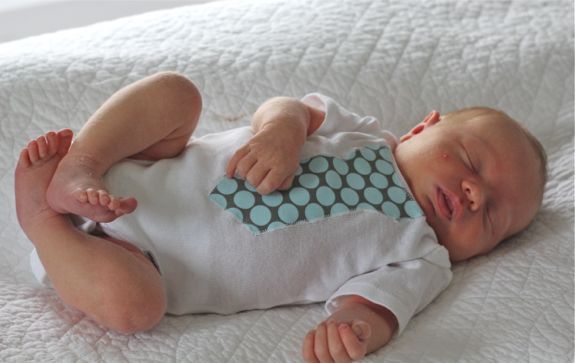 I may now be on a little applique run. So many fun things to do with a plain white onesie!
2