Not long ago I tried making a natural lip gloss with beets. The result: my hands, my kitchen, my towels were covered in pink. A ginormous mess is not pinkalicious in my book. So when I saw various people making homemade blush with freeze-dried raspberries, I thought, why not a DIY tinted lip balm? Bonus: it's way tastier than beets!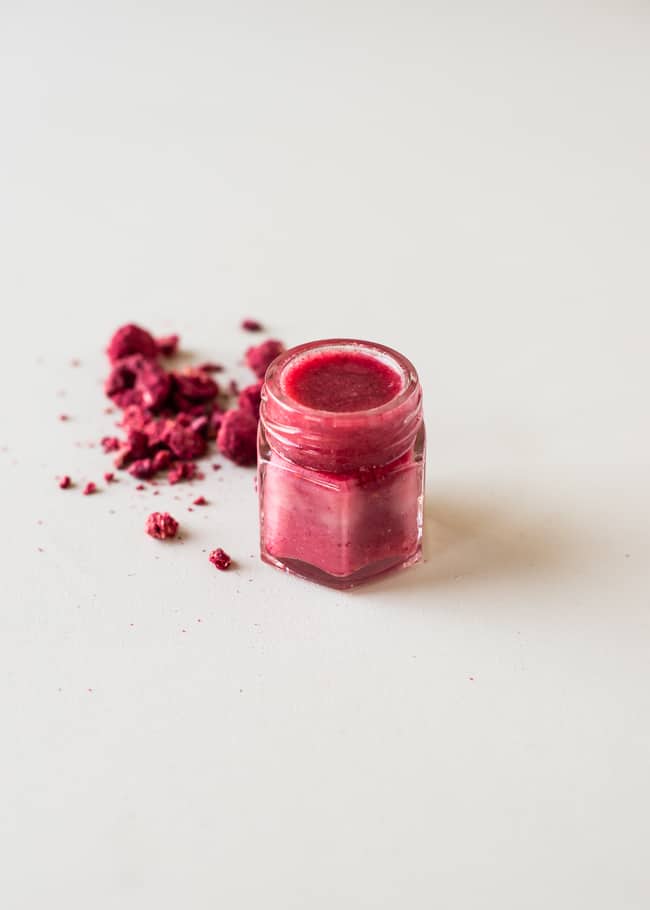 This recipe is a cinch. The hardest part is cleaning out the coffee grinder to remove all the pink specks, lest your coffee start to taste like raspberry.
And if you're thinking, "Freeze-dried raspberries? Where the heck do I buy that?" Well, I'll tell you: Trader Joe's! And if you don't have one nearby, you can order them online or try a local health-food store. I even saw some at Publix.
I also tried this with freeze-dried cherries. The taste was good but the color was less intense (bummer). Feel free to go crazy and combine the two!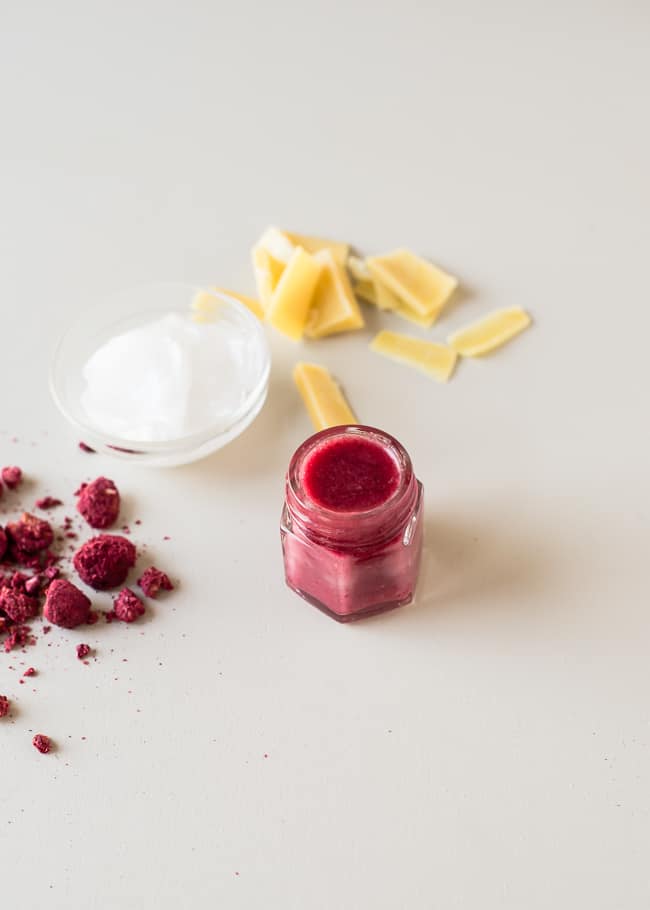 Melt your coconut oil and beeswax over low heat (a Pyrex dish in a saucepan is my go-to double boiler method) and stir in the finely ground raspberries. Add more raspberry powder for a darker color. As the balm cools and solidifies, the grounds will start to settle at the bottom, so you can turn the container upside down (with the lid on) or on its side to help keep it evenly distributed.
That's all you gotta do for soft, pink lips!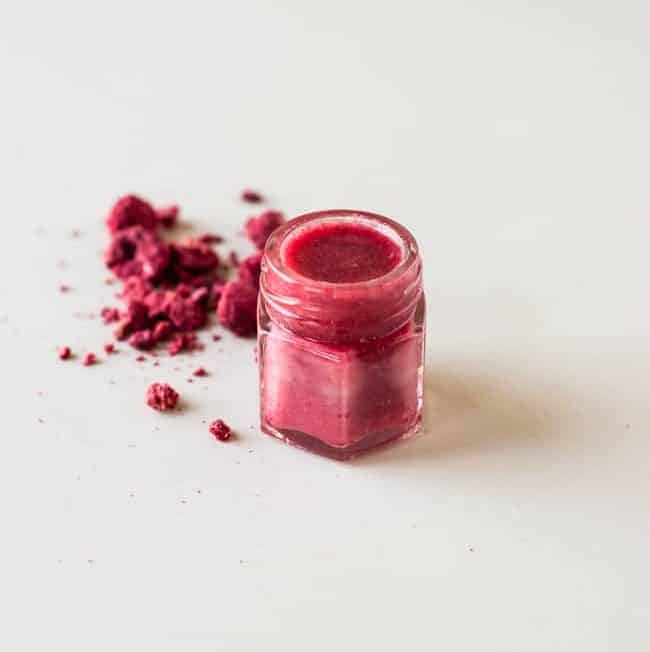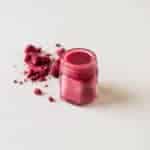 Print
Homemade Raspberry Lip Balm
Instructions
Grind raspberries in coffee grinder until you have a very fine powder.

Melt the coconut oil and beeswax (if using) together in a double broiler

Add ground freeze dried raspberries and stir to combine

Transfer to container with lid and let sit to harden.
301