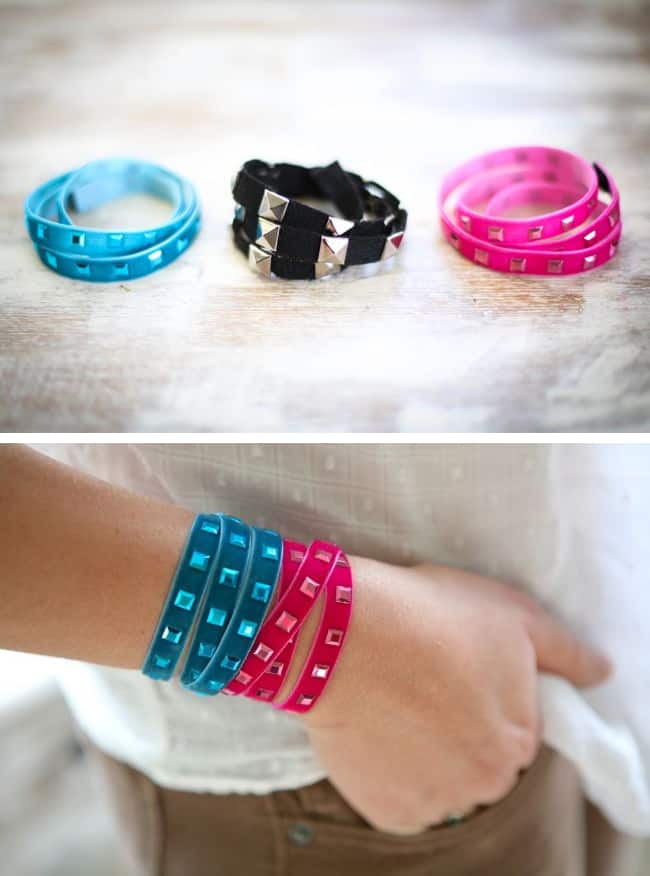 I was at JoAnn's yesterday – buying more cardboard letters! – and, as usual, found myself roaming the trim section. It's amazing all the ribbon, lace and patterns they have. Yes, I even bought some fur even though I have no idea how to use it.
You can find the instructions on how to make this wrap bracelet over at Made By Girl. It has my favorite bracelet closure of all time – the only kind I can tie with one hand!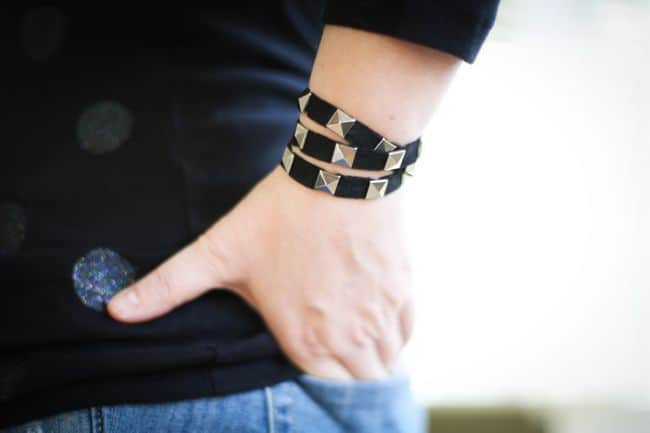 What kind of bracelet stack are you planning to wear this spring?
2