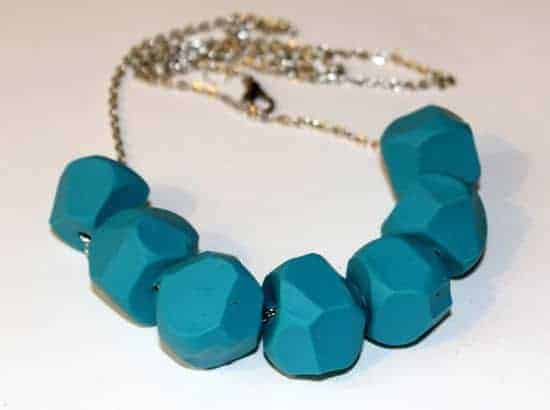 I could no longer resist the lure of the polymer clay. Am I the last blogger to use this stuff? Probably. That's pretty much my M.O.
But I saw a necklace online and instantly loved it … but wanted it in turquoise. It reminded me of some recent projects I've seen so I went to Hobby Lobby with a screaming Henry that same day.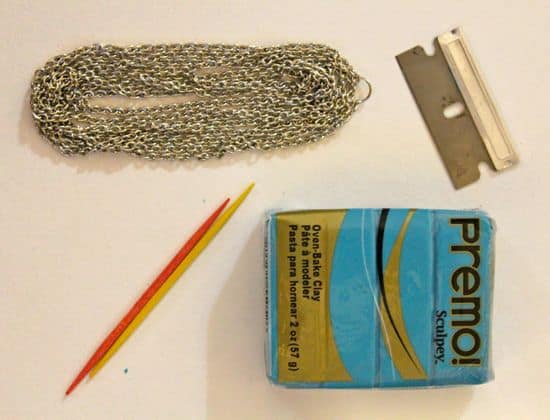 You will need:
Oven bake clay in the color of your choice (there is an overwhelming array)
Razor blade or sharp knife
Jewelry chain – I went with silver. You could even do leather cord.
Toothpick
Step 1: Roll the clay into small balls. You'll need to stretch it and loosen it a bit to get it going.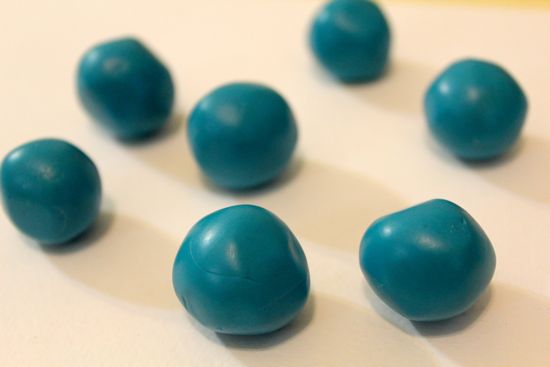 Step 2: Cut edges with razor blade. You want some sharp edges and funkiness to the shape.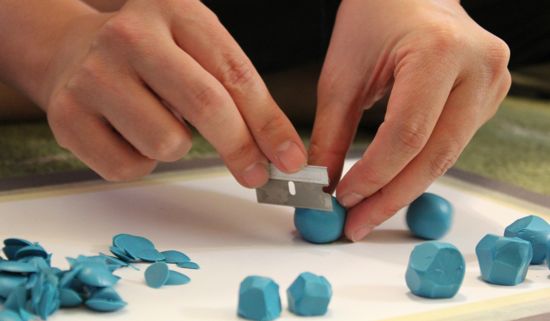 Step 3: Poke a hole through the center with a toothpick.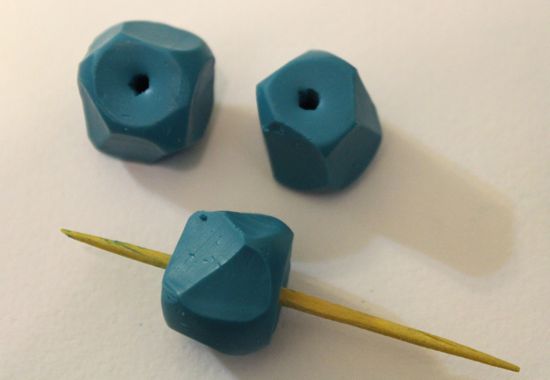 Step 4: Bake according to package directions.
Step 5: Thread the chain through the beads and cut the chain to desired length.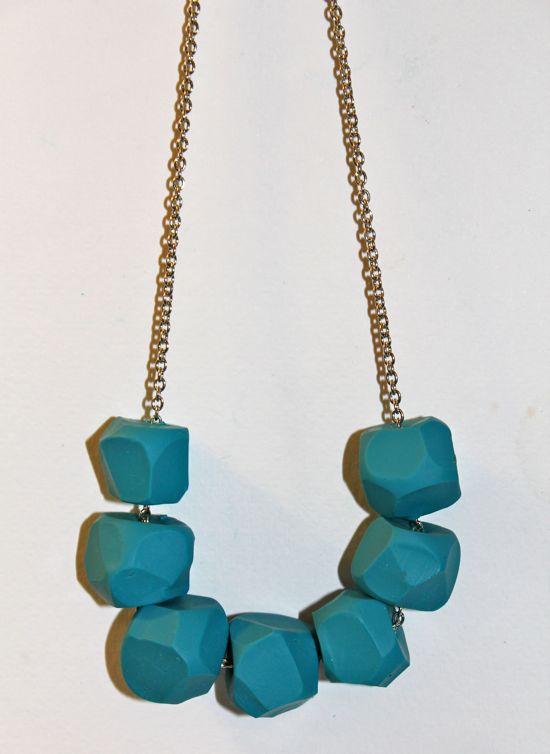 I also made a small pair of earrings. Same preparation (don't poke a hole though) and then I glued an earring backing on with E6000 glue. I love how Wilma Flintstone-esque it is!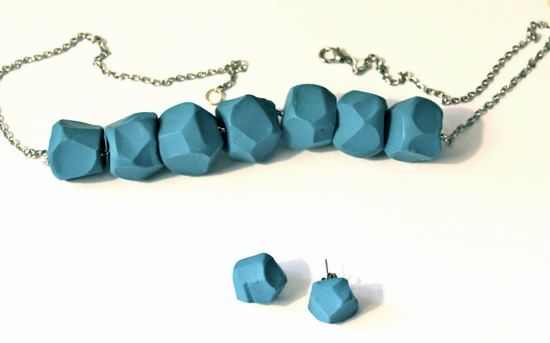 5