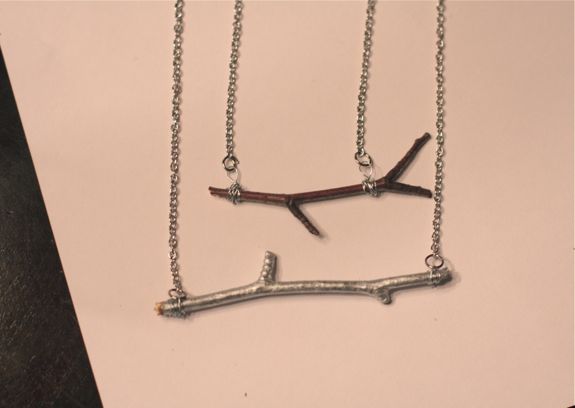 I feel like I've lost my blog mojo this week. Whenever I think about writing I end up either taking a nap or watching TV on demand instead (Homeland rocks).
My craft buddy Nikki had inspiration for a DIY twig necklace so I hunted for branches and hauled my jewelry supplies over to her place. It was a miracle I was venturing out of the house at 8:30 instead of going to bed, but I told her without a little moral support I might never post again. (Oh the drama, right?)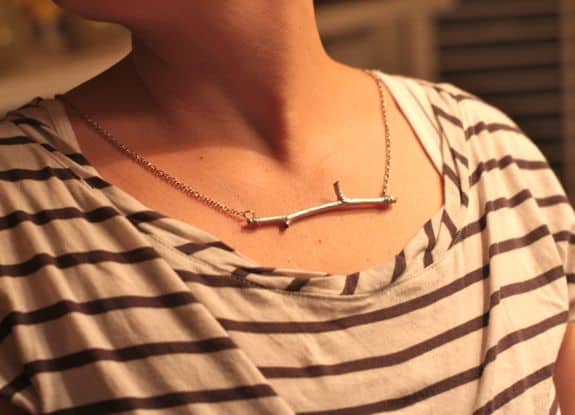 I ended up using silver branches from my Halloween mantel. Nikki chose a specimen from my hunting and gathering.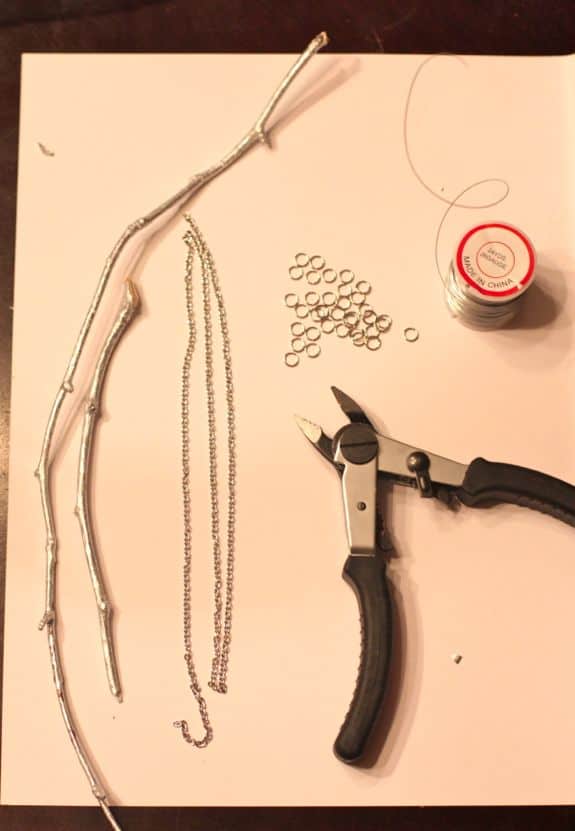 Want to get your nature craft on? Here's what you need:
How to make a necklace with twigs
Twigs. Either au natural, spray painted the color of your choice or bought pre-colored in the floral dept
Chain
Jump rings
Jewelry wire
Wire cutter
Clasp (not pictured because I totally forget to bring those)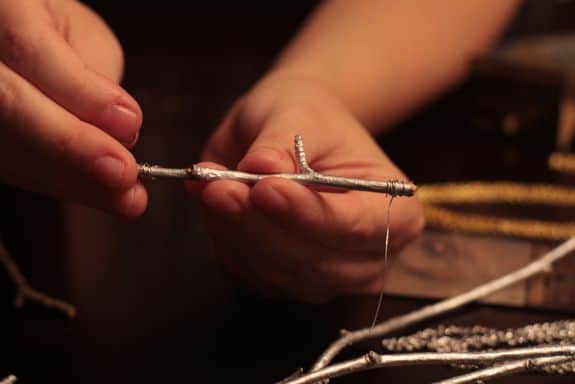 The how-to is pretty simple. Wrap the wire around each end of the twig and attach a jump ring. Then attach the chain to the jump ring. In Nikki's version, she created a loop in the wire and attached the jump ring to that. Either way works.
The hardest part is finding a good looking twig. A little curve is good and you want a few small protrusions. Nikki was pretty proud that her twig was brown on one side and red on the other. Reversible, whoa.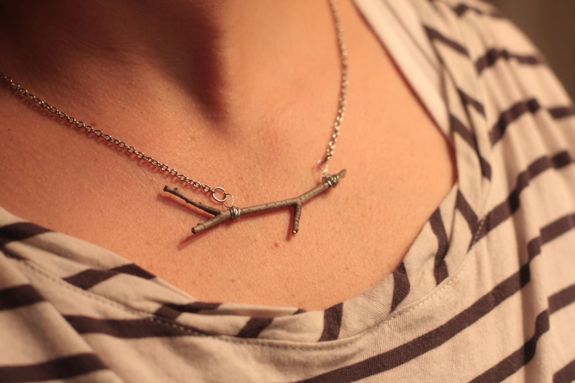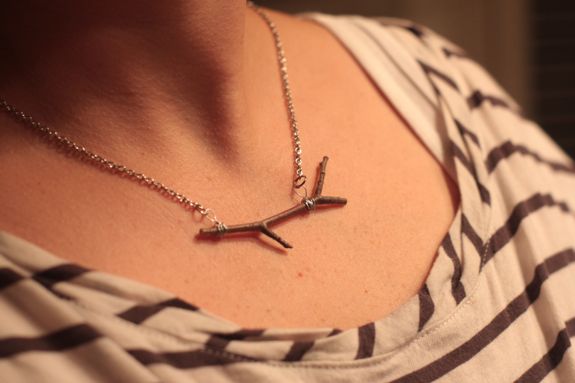 We got a little sidetracked spray painting gourds and pumpkins and didn't get around to making a "bundle of twigs" necklace. But thanks Nikki for helping me get my craft mojo back. I'll keep working to get you on board with my DIY dickie idea.
Now it's time for a nap.
2