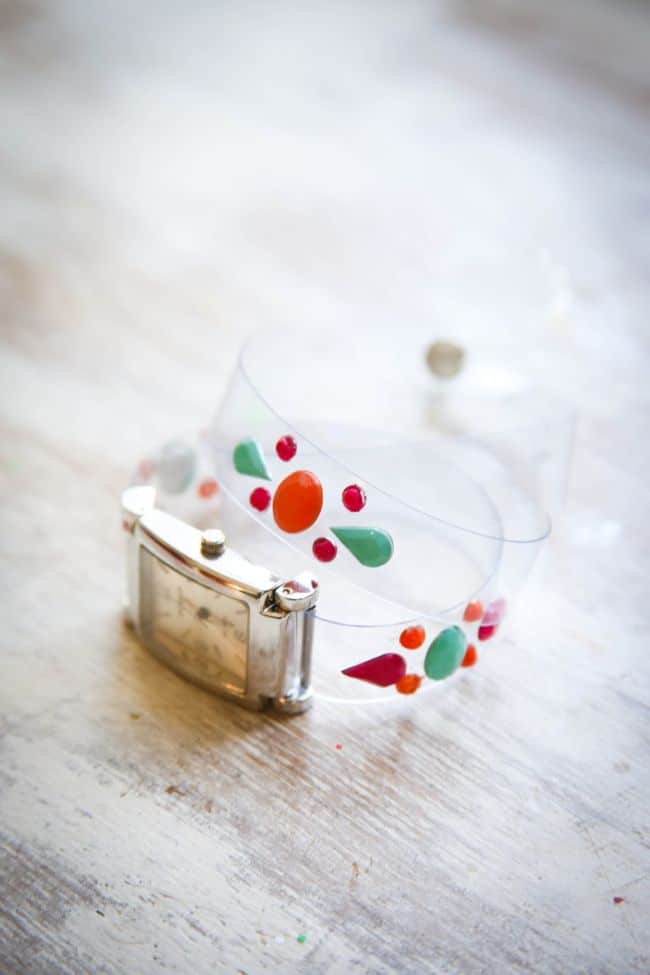 A couple of months ago BuzzFeed asked me to take part in a watchband DIY challenge. I'll admit this one stumped me because I rarely wear a watch anymore. (Isn't that what iPhones are for?)
But after crushing on vinyl with this clutch project, I thought, why not do a see through band? Translucent is super trendy! But then it was, well, kind of invisible. Like a floating watch face. So I added some colorful "jewels." You can't go wrong with jewels, right? Now it is more of a Shourouk inspired watch band bracelet. Two accessories in one. Bam!
Check out the how to for unique way to recycle an old watch whose band my be worn out or broken.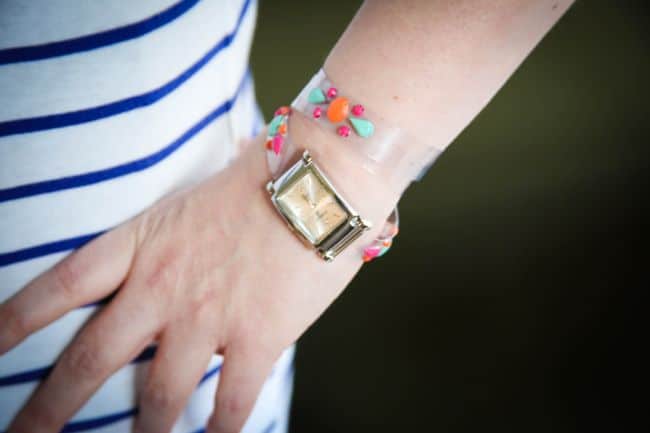 Supplies:
An old watch
Clear vinyl
One screw in button stud
Exacto knife or scissors
Flat back gems. You can use actual rhinestones or sticky back gems that are available in the scrapbooking section in most craft stores.
Nail polish
Jewel glue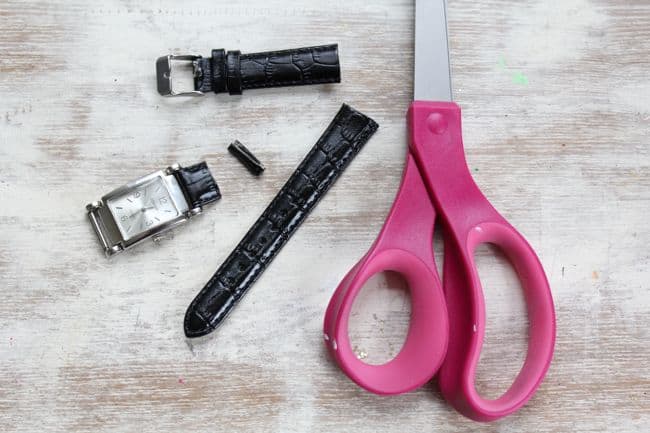 Step 1: Cut off the band of an old watch. Be careful to cut so that you keep the bar on either side of the watch face.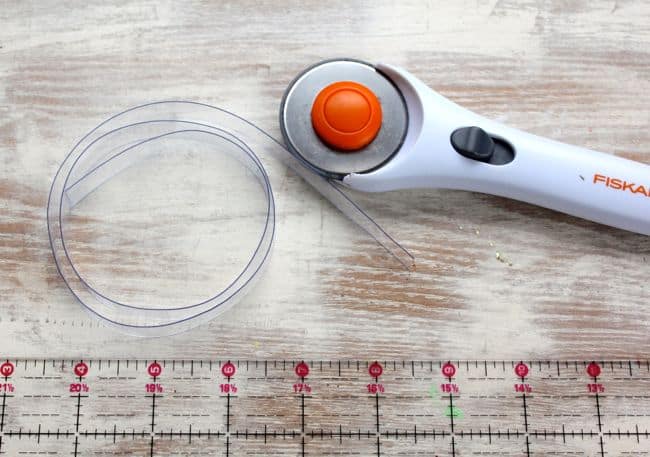 Step 2: Measure your wrist with a tape measure and decide how long you want the band to be. I cut mine so that it would loop once – about 14 inches. Then measure the width of the bars of the watch face (this will vary depending on the size of your watch). Then cut your piece of vinyl.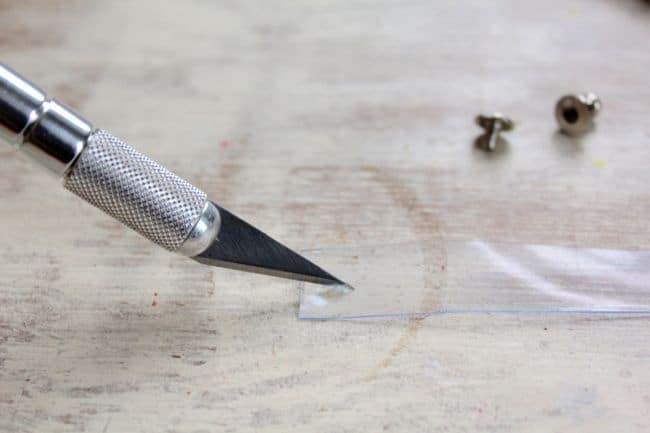 Step 3: Slide the vinyl through the bars of of the watch face. At one end, cut a small slit.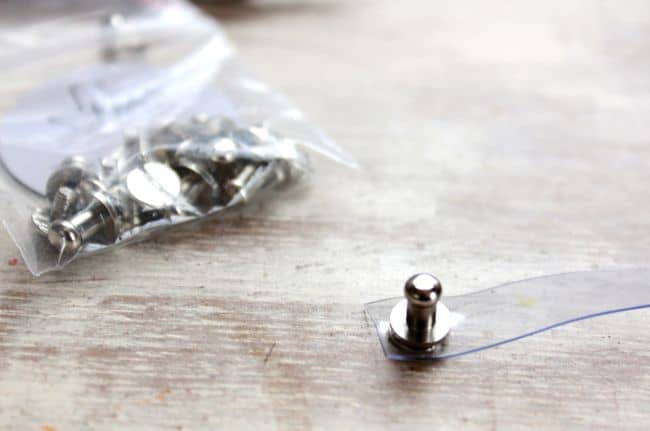 Step 4: Attach a screw stud through the small slit. (Note: if you get some of these studs you definitely need to make this vinyl pouch too!)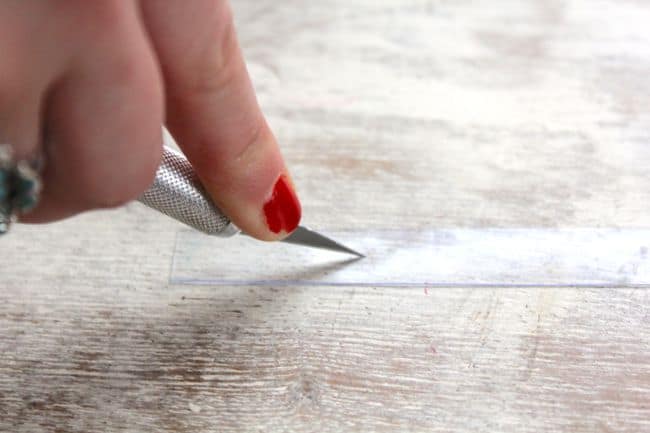 Step 5: Put the band around your wrist and cut off any excess length. Then make another small hole on the other side of the band for the stud to fit through.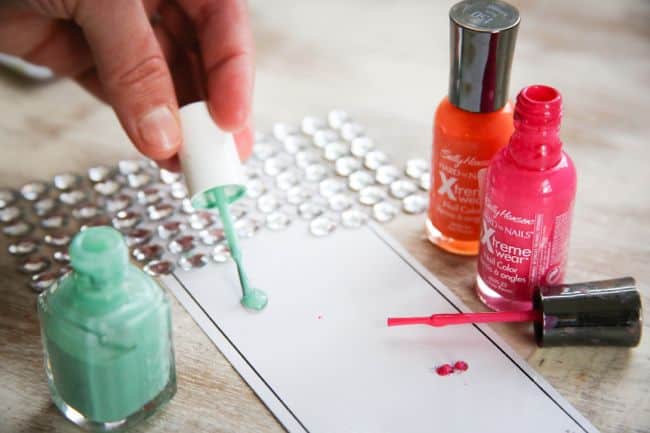 Step 6: Decorate a few jewels with nail polish and glue them onto the band in a pattern that you like.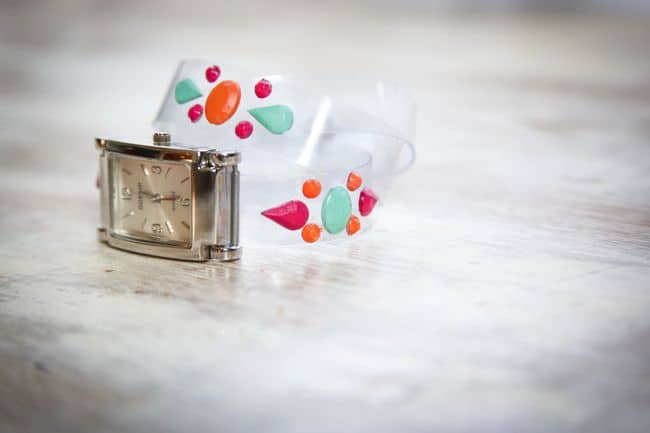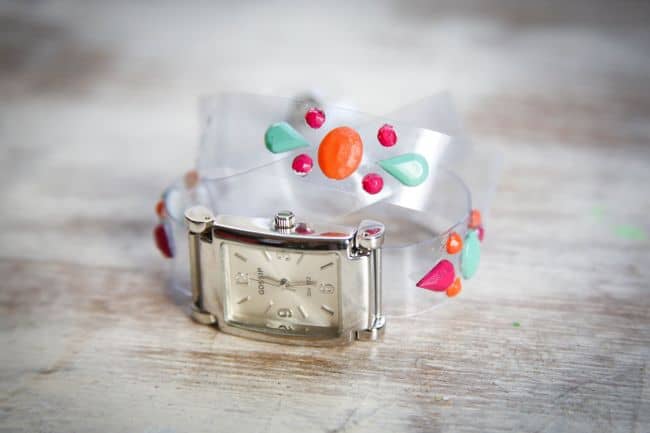 And you're ready to enjoy your new watch band!
Check out the other watch band tutorial over on BuzzFeed.
2