This is a sponsored post written by me on behalf of NOW Foods. All opinions are 100% mine.
When I first went green, one of the last products I dared to switch up was my deodorant. I knew the sketchy ingredients that come with traditional deodorant, but after trying a few tubes of the natural stuff, I was left feeling disappointed (and with lavender scented B.O. to boot).
But as luck would have it, not too long after I swore off natural deodorant altogether I stumbled upon a simple recipe for pit paste. Turns out, DIY deodorant isn't hard to make and with a couple secret ingredients it actually works (and smells amazing!). Seriously, don't let the simplicity of this recipe fool you–I have tested it in humid Virginia summers and I swear by it.
DIY Woodsy Deodorant
I'm sure you have heard all the reasons we should ditch traditional antiperspirants and start using natural deodorants instead. They're loaded with ingredients like aluminum, parabens, phthalates, triclosan (an antibacterial agent that may contribute to antibiotic resistance) and fake fragrances. And while it's not like we're eating it, deodorant is applied close to the lymph nodes under your arms.
It's a nightmare.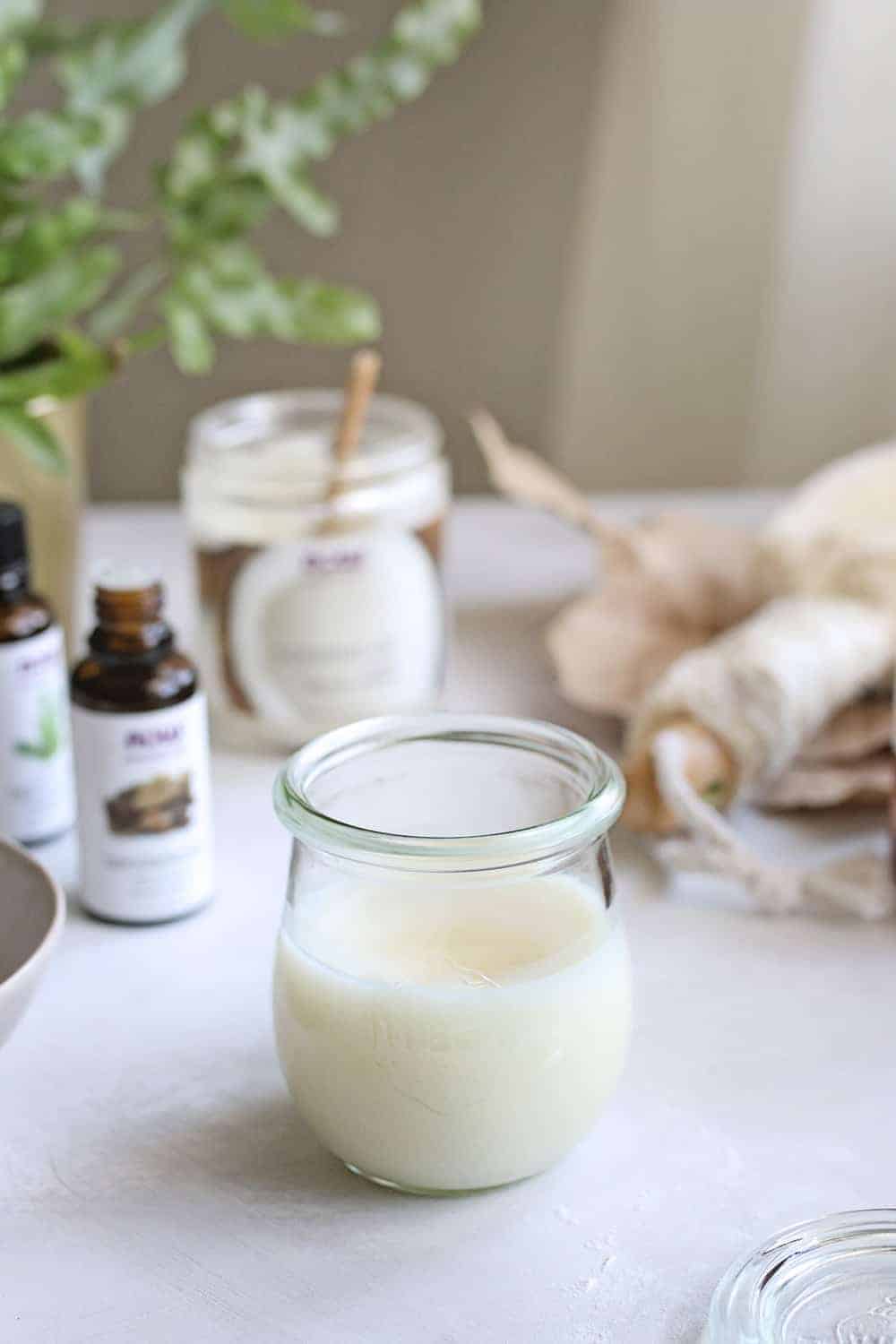 So in order to avoid these scary ingredients, it's important to choose high-quality, natural ingredients when making your own deodorant. NOW Foods is one of the only brands I trust when it comes to essential oils, supplements and natural ingredients. They have been a leader in the natural products industry since 1968 (before natural wellness became popular!), and are one of the few brands committed to both value and the health of their customers. And since all their products are natural, you don't have to worry about swapping one chemical for another when making your own beauty products.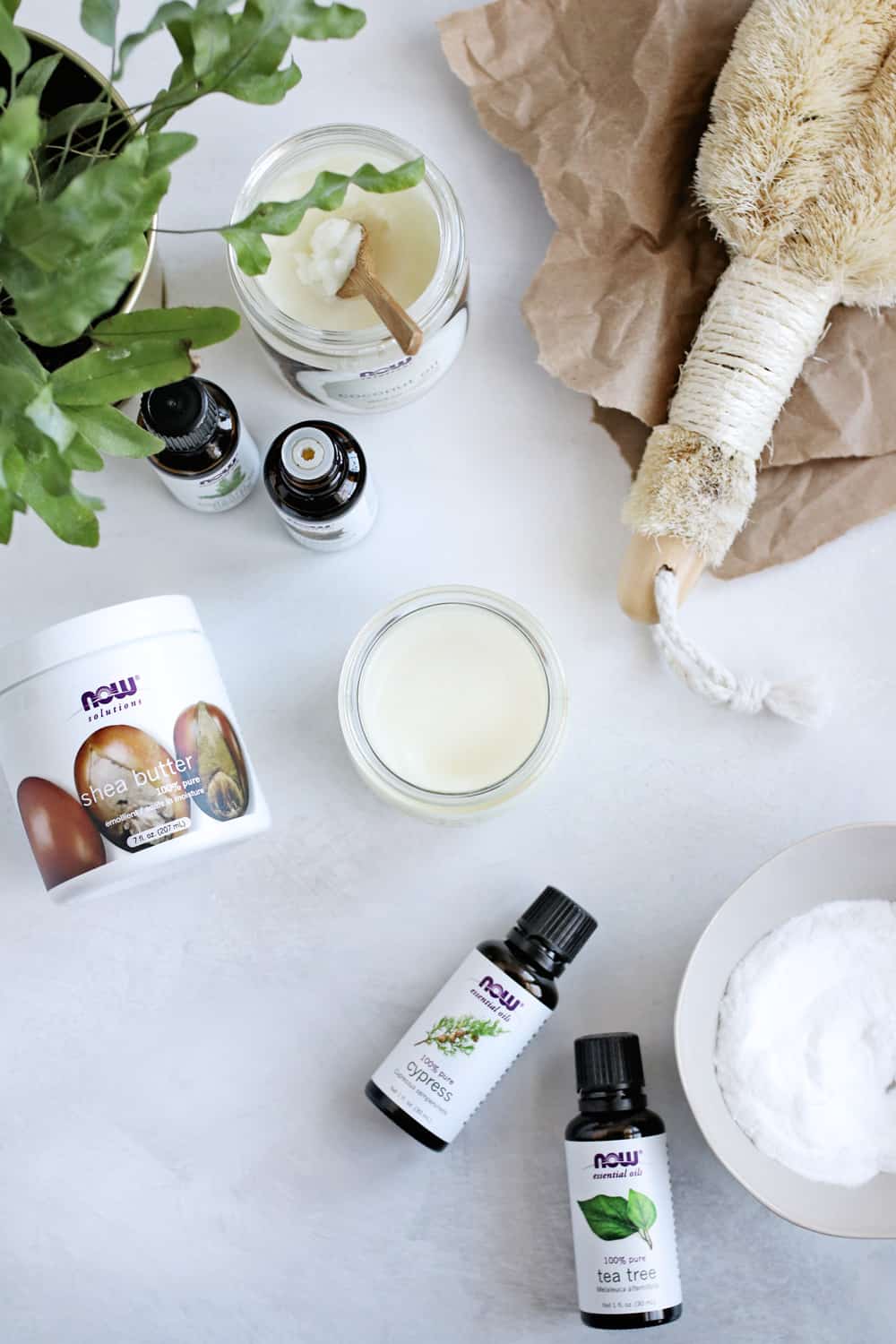 This DIY deodorant is about as clean as it gets. It has a warm, woodsy scent thanks to essential oils like cypress, sandalwood, and balsam fir. Tea tree oil and baking soda help keep skin fresh. Finally, shea butter and coconut oil tie the whole thing together, nourishing your underarms and giving your pit paste some staying power (yes, even in 90 degree weather).
Supplies Needed
To Make
Combine shea butter and coconut oil in a small bowl. Microwave in 30-second intervals until completely melted.
Add the baking soda, corn starch and essential oils. Whisk to combine.
Pour into a small lidded jar and let cool.
To use
Apply a pea-sized amount under each arm. While I haven't had a problem with the oil staining clothes, to be safe, let your deodorant absorb a little before getting dressed.
And just remember, because this isn't an antiperspirant, you will still sweat (but that's a good thing!).
Caution: NOW® Solutions Essential Oils are very concentrated and can be irritating to the skin. Avoid direct contact with skin and always dilute essential oils before topical use.
33