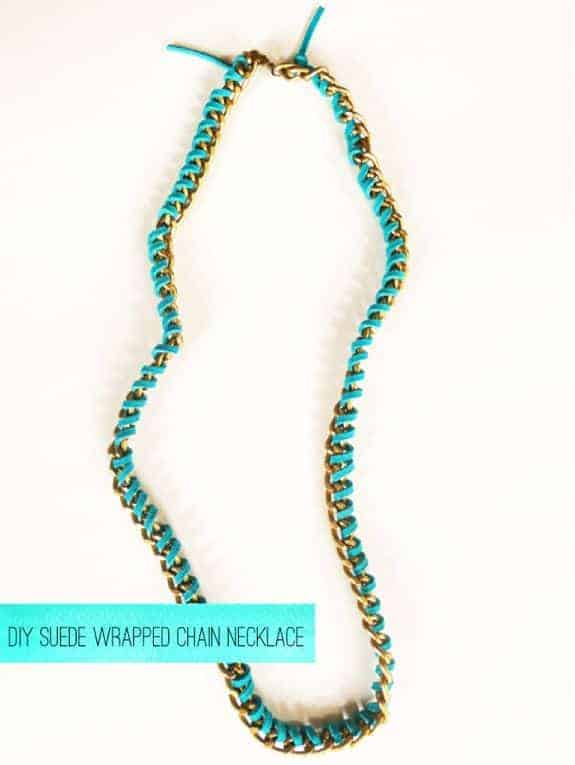 Inspired by a suede ribbon wrapped necklace from Lulu Frost, I'm bringing you this newest addition to my summer jewelry collection. Keep reading to see how I made this easy DIY wrapped chain necklace.
Wrapped Chain Necklace Instructions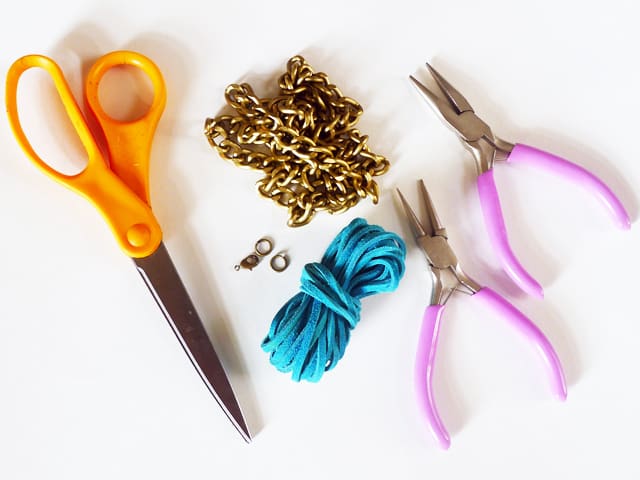 1 1/2 yards of suede lacing
Approximately 30 inches of large link chain
2 jump rings
Lobster clasp
Jewelry pliers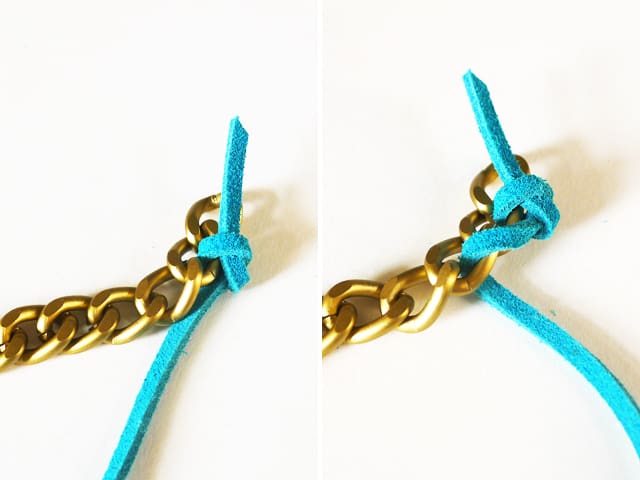 Tie one end of the suede lacing to the end of the chain. Feed the other end of the lace through the chain link and pull tight.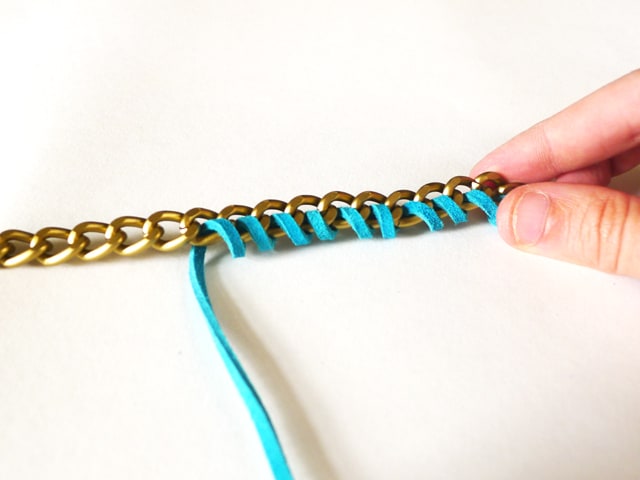 Continue wrapping each link of the chain with the lacing.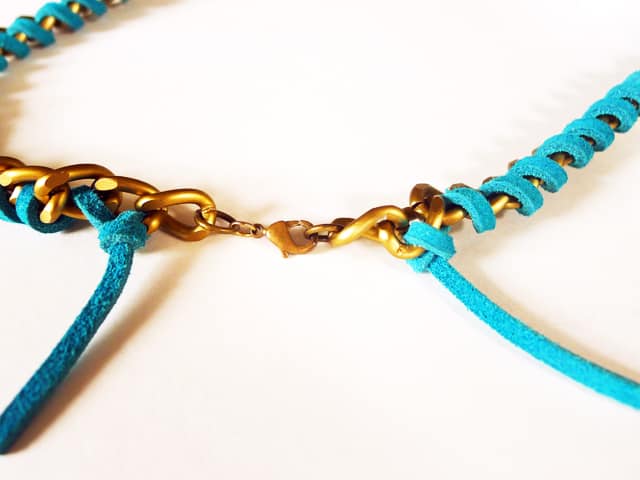 Tie off at the end of the chain. To finish your necklace, use the pliers to open the jump rings and attach the clasp.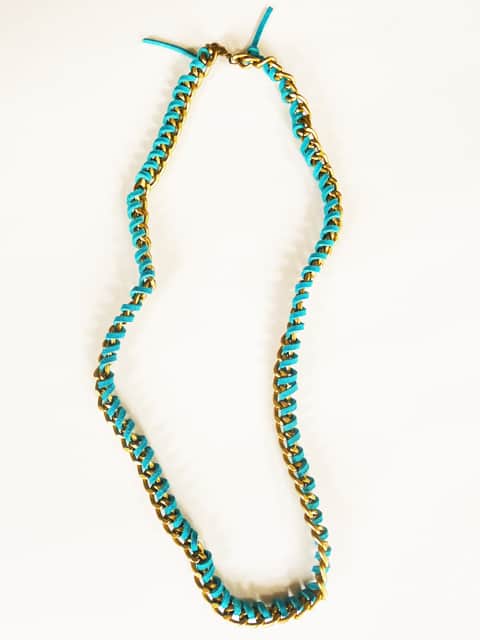 Since it's easy to make, try experimenting with colors and lengths for layering fun. Feeling fancy or have leftover materials? Try your hand at a bracelet using the same technique!
1