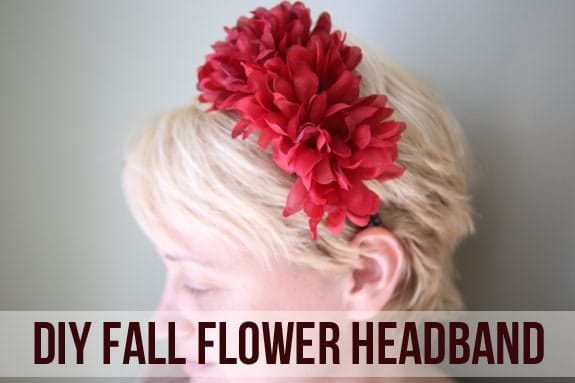 I got so distracted last week with my birthday and Halloween that I forgot to post these fun flower headbands! You know how I love to roam the Dollar Store. And these rich, bright flowers were calling to me. With a 3-pack of headbands (yep, $1) I whipped up these statement pieces. Because, really, if you're going to wear a headband it might as well make a statement, right?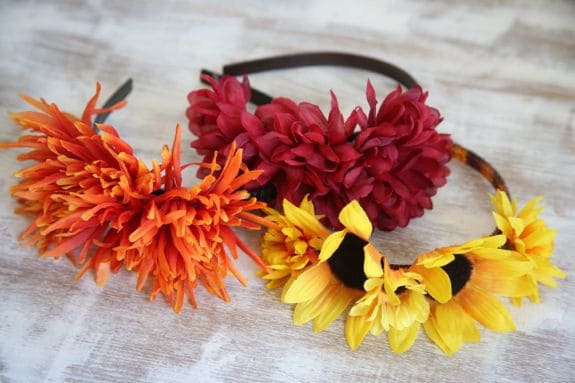 But if you aren't into making quite this much of a statement, you can use fewer flowers. Or smaller blooms. Whatever works for you!
Fall Flower Headband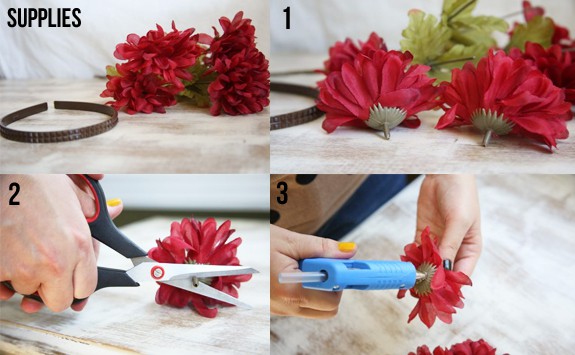 You'll need:
One flower stem – each has several blooms
Headband
Hot glue gun
Step 1: Remove the bloom from the stem
Step 2: Cut off the back so that it can lay flat.
Step 3: Apply hot glue and stick it to the headband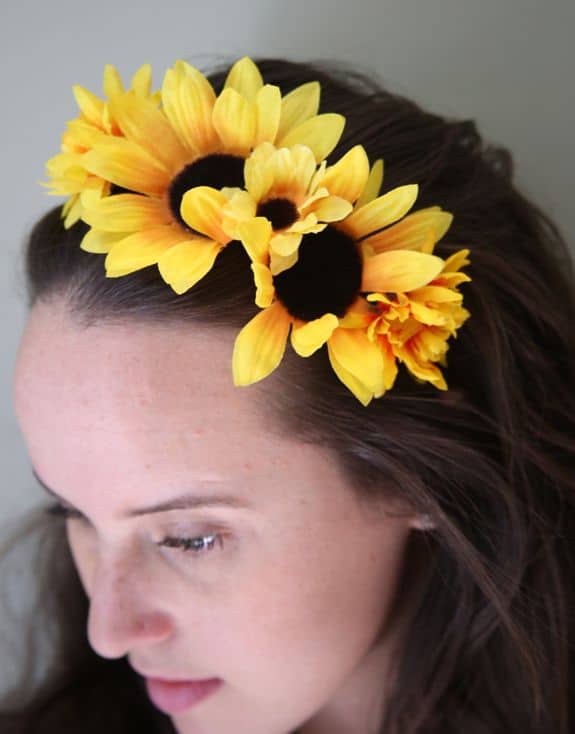 These sunflowers are my fave. I just love the happy yellow!
5