With spring upon us, it's a good time to freshen things up a bit. A new lipstick, a new pair of sandals, and yes, even new a new 'do.
We love that this braid from The Chalkboard Magazine requires as little product as possible. For once, instead of sharing our favorite all-natural products, we're seeing just how far we can take you without much product at all! (Then again, if you're jonesing for that product, we love everything from this line.)
How to Do a Double Braided Ponytail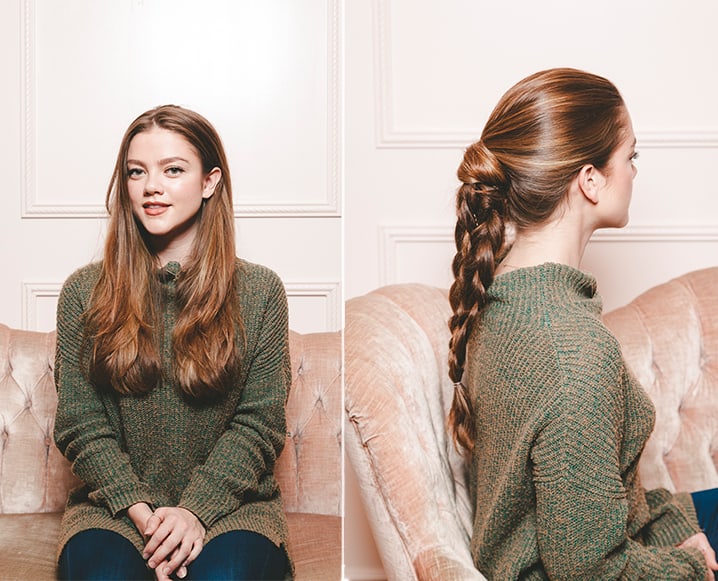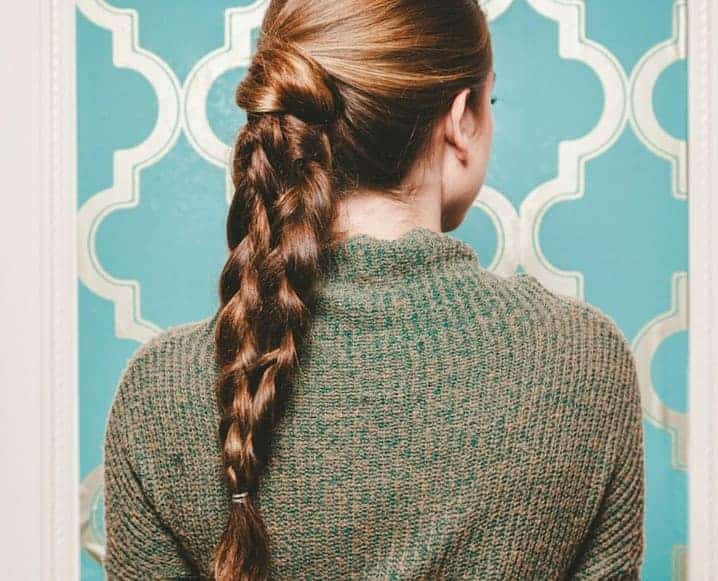 This braid plays up rich hair color, requires no heat, and is actually totally doable. Here's how to create a super chic – and deceptively simple! – wrapped double braided ponytail.
Supplies needed
3 to 4 clear elastic bands
hair pins
Double Braid Ponytail Instructions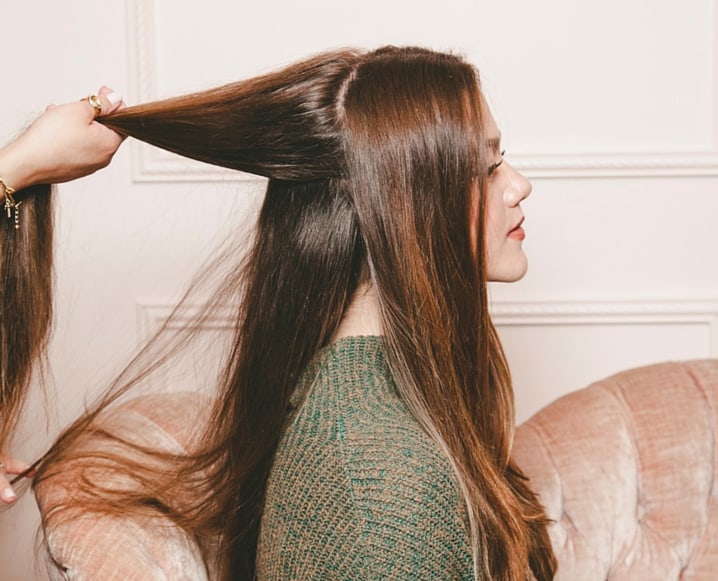 Lightly spray root-lifting spray throughout the hair. Part hair into four sections: two sections at the crown and one section on each side head.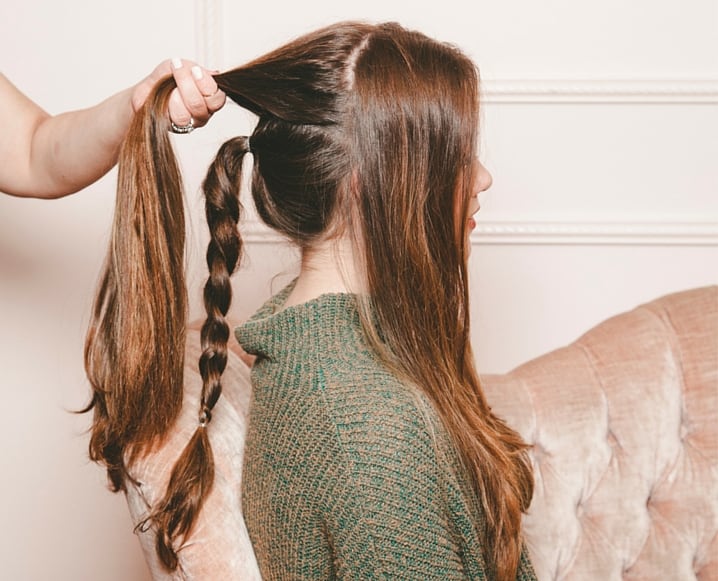 Create two standard mid-rise ponytails with the top and bottom sections at the back of the head and secure each with an elastic band.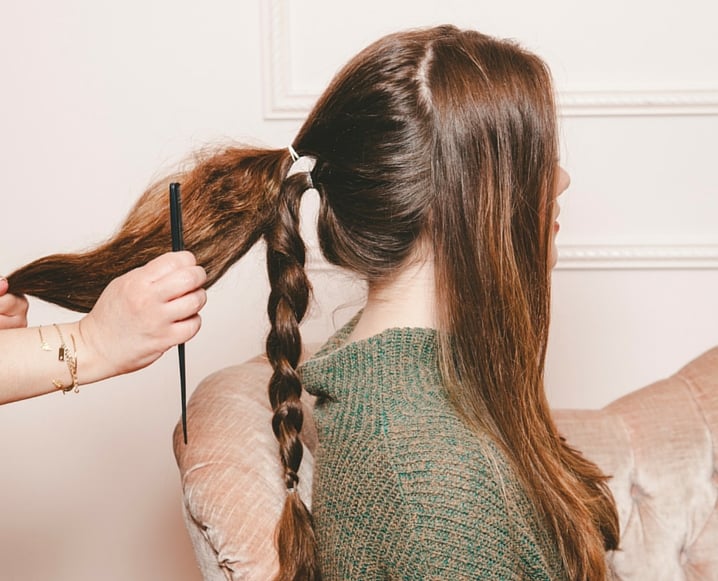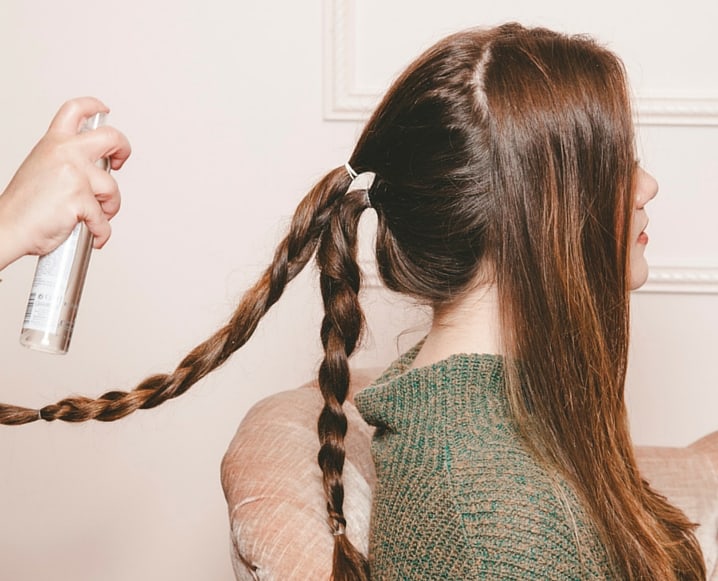 Tease each ponytail to create two thicker French two-strand braids on each ponytail and secure ends with an elastic band.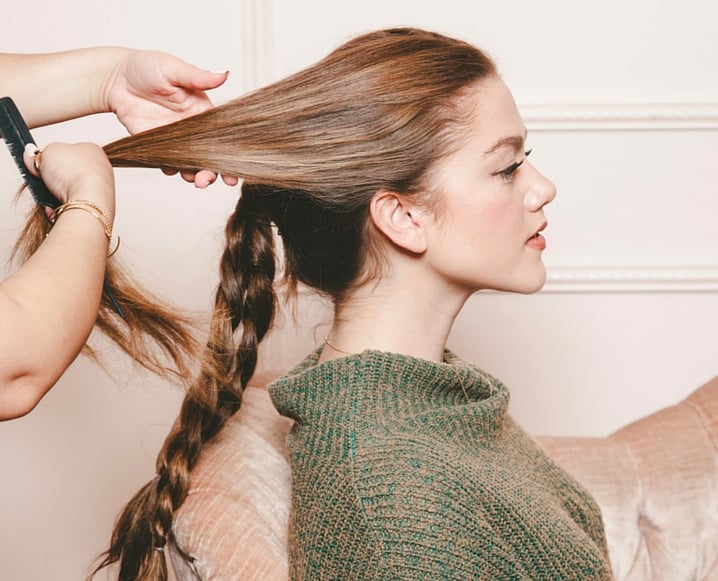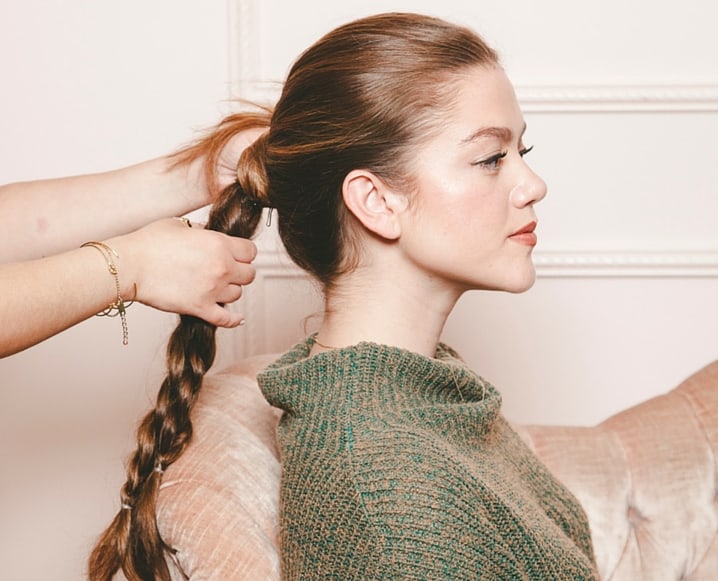 Wrap the remaining side hair around the base of your ponytail to create fullness, highlight color and give additional interest.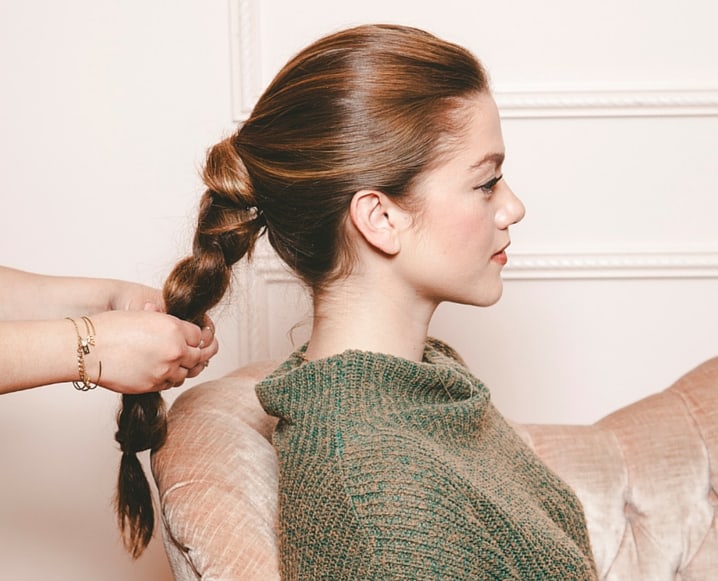 Start pulling at the sides of each braid (this is called pancaking the braid) to make them as thick looking as possible.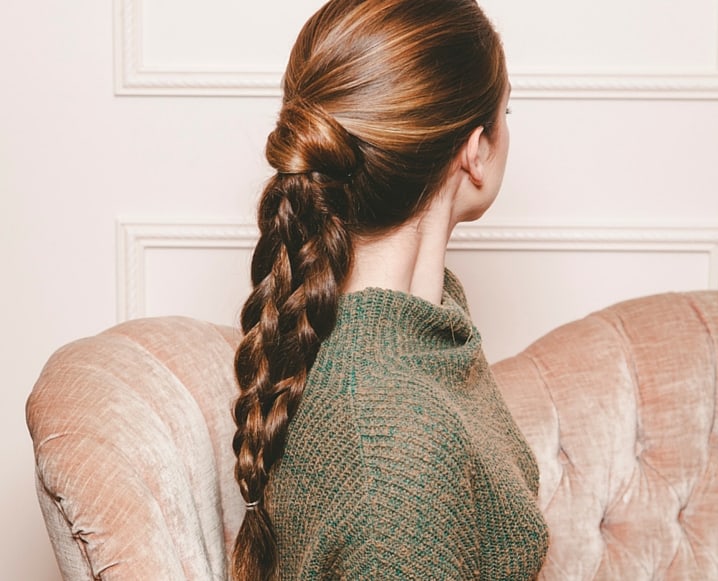 Connect both braids by joining them together with underpinned, criss-crossed hairpins.
If you love braids, check out this braid from The Chalkboard Magazine that works for mid-length hair and this messy, four-braid ponytail that requires no hot tools or product at all!
4