I'm out having a fun times with my Mom today – pedicures, a movie, oh yeah! She rocked her first day of chemo yesterday so now it's time for R&R. And a big thank you to everyone for your kind, supportive words!
But I spotted (haha) Bee in this adorable double dot outfit. Don't you love the layering?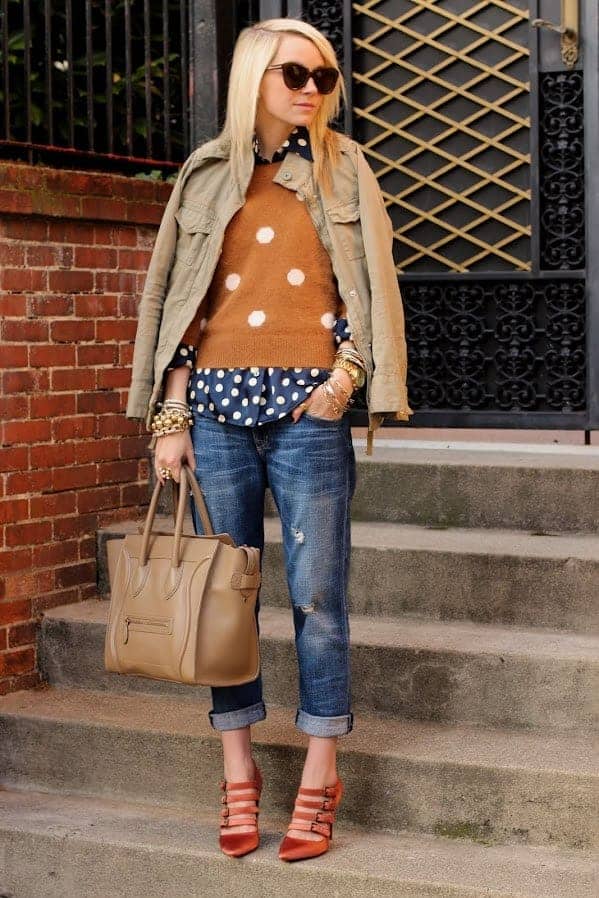 I feel like a traitor but I may like the polka dots even more than a good stripe on stripe.
Which do you prefer?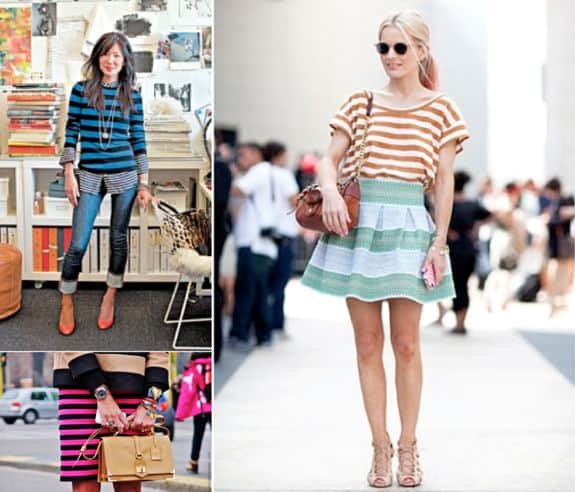 Photos: Atlantic-Pacific | Gigi Ouf | Behind the Seams | Pinterest via They All Hate Us
0