If there's one thing I'm sure we can all agree on, it's that dry shampoo is one of the best inventions of all time. I don't know about you, but heat and humidity have always done a number on my fine hair, making it look deflated and lifeless long before its time.
Rather than shampooing my hair all over again on hot days, I often turn to dry shampoo to get fresher, cleaner hair without the hassle of wet washing. And it's not just limited to the summer months. Dry shampoo is great year-round, whether you're running late for work or just need a quick refresher before heading out to dinner.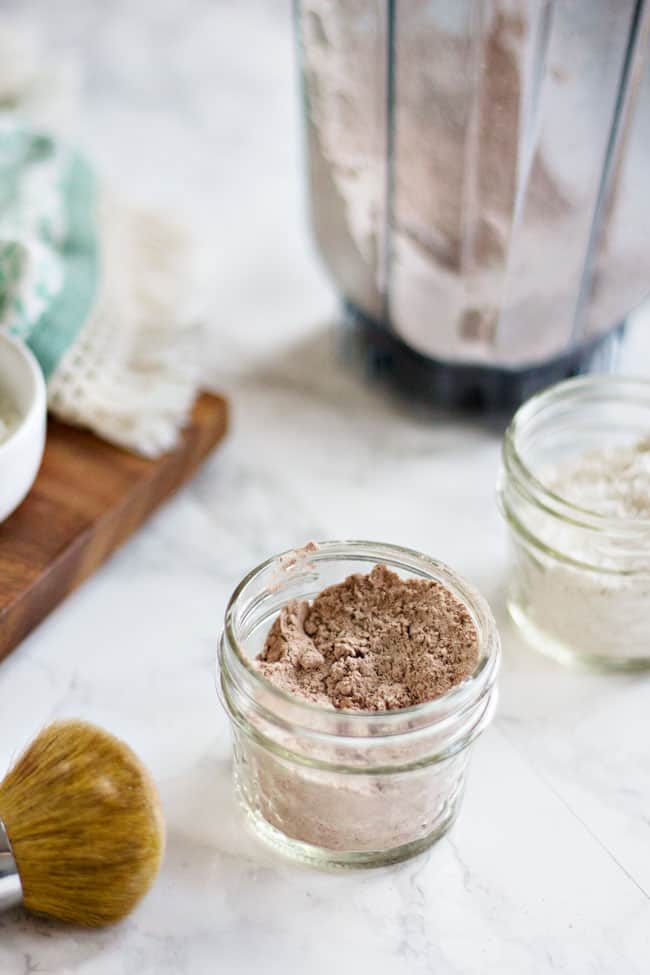 So what exactly is dry shampoo? It's a powder that you can put on your hair to freshen your locks without having to use soap and water. It works by absorbing excess oil at the scalp and adding a bit of body to lifeless hair. Unfortunately, most dry shampoos sold at the store contain questionable ingredients many of us try to avoid like talc, propane, alcohol and parabens.
Luckily there's no need to buy the stuff at the salon because you can make your own using items you already have in your pantry. Did I mention it's cheap, easy, and works just as well as the store bought kind?
3-Ingredient Dry Shampoo
After trying lots of different dry shampoo recipes through the years, there's one ingredient I swear by: oatmeal. Adding a spoonful of ground oatmeal to your dry shampoo will give your roots a little extra boost which is awesome if you happen to have fine hair.
To get my oatmeal as powder-like as possible, I whipped out my Vitamix. Yes, you can make dry shampoo in your blender! Unlike the standard container, the dry grains container works by keeping ingredients up and away from the blade for a more uniform grind and a softer, more flour-like consistency.
It's made specifically for grinding grains, mixing batter, and kneading dough, but I find that it's just as good at mixing dry ingredients for face masks, bath soaks and dry shampoo.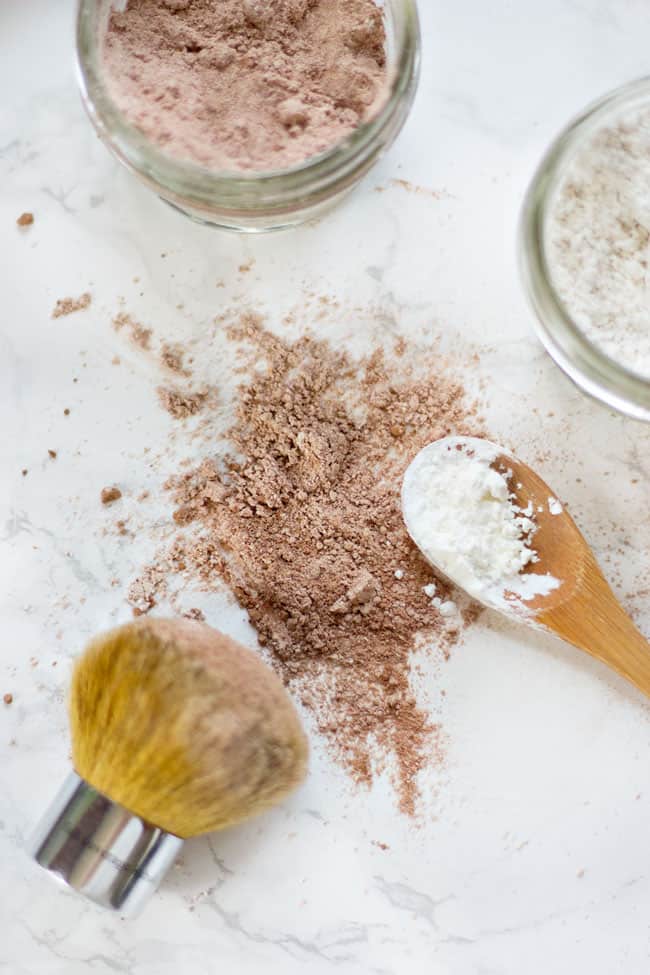 Dry shampoo is so easy because your really only need 2, maybe 3, ingredients:
Cornstarch
Oatmeal
Unsweetened cocoa powder
For blondes, simply combine the cornstarch and oatmeal and blend until you get a fine, powder like consistency. If you have more dirty blonde, brown or red hair, I recommend adding a teaspoon at a time of unsweetened cocoa powder until you get a shade that matches your hair color.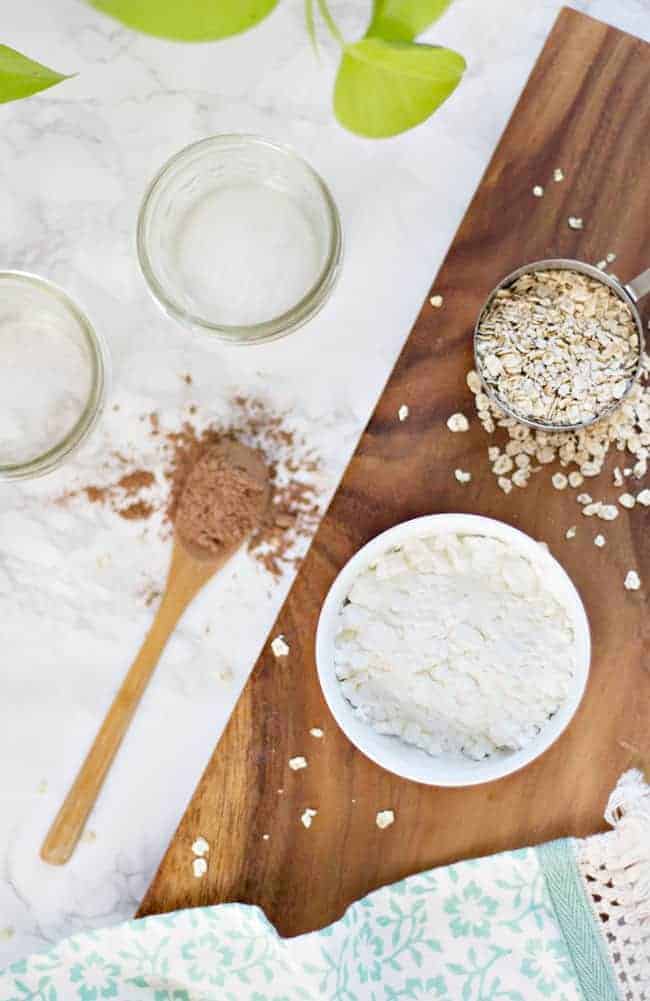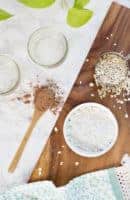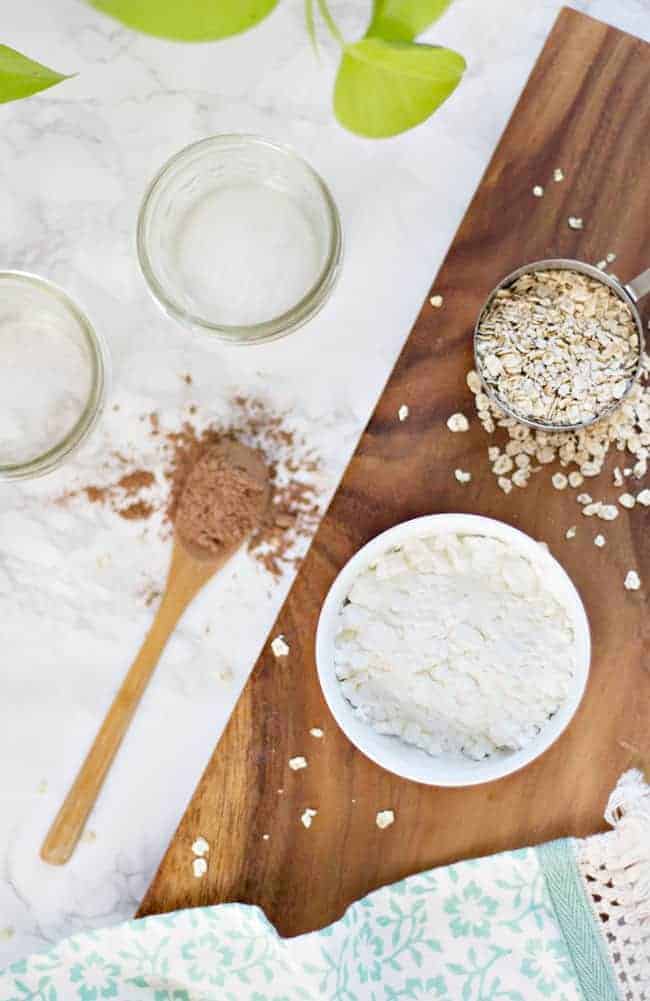 Print
3-Ingredient Dry Shampoo
Ingredients
½ cup cornstarch
2 tablespoons ground oatmeal
Unsweetened cocoa powder (optional)
Instructions
For blonde hair, simply combine the cornstarch and oatmeal and blend until you get a fine, powder like consistency.
For dirty blonde, brown or red hair, add a teaspoon of unsweetened cocoa powder and blend. Keep adding more until you get a shade that matches your hair color.
Once blended, store in an airtight container and apply using a brush or simply sprinkle on your roots whenever you need a quick refresh.
Get an additional container for only $50 with the purchase of a new full-size Vitamix machine through 7/31, available at Sur La Table and online at Vitamix.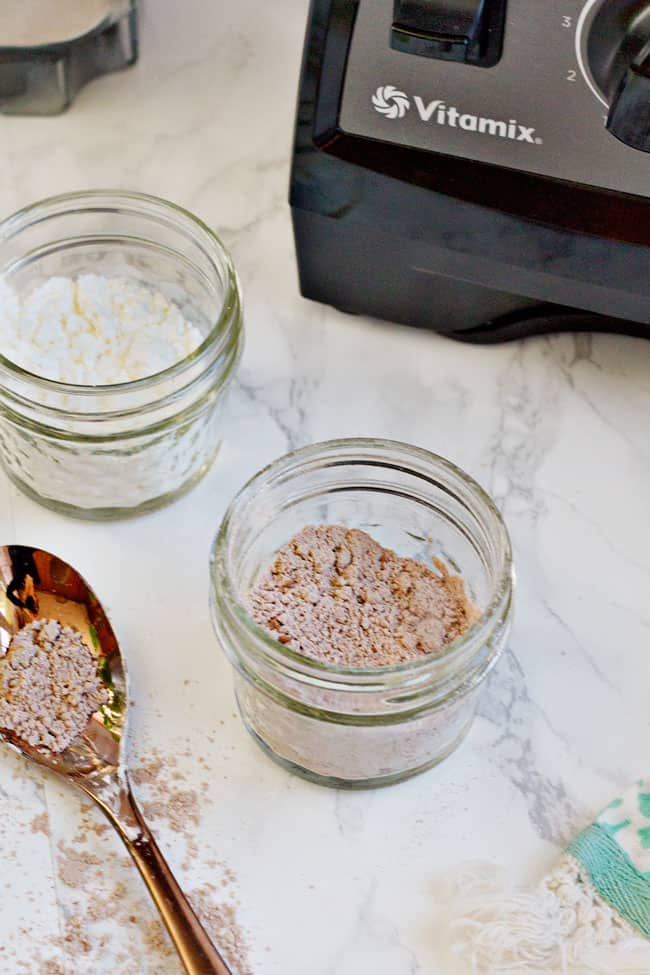 This post is sponsored by Vitamix but the opinions and text are all mine.
6