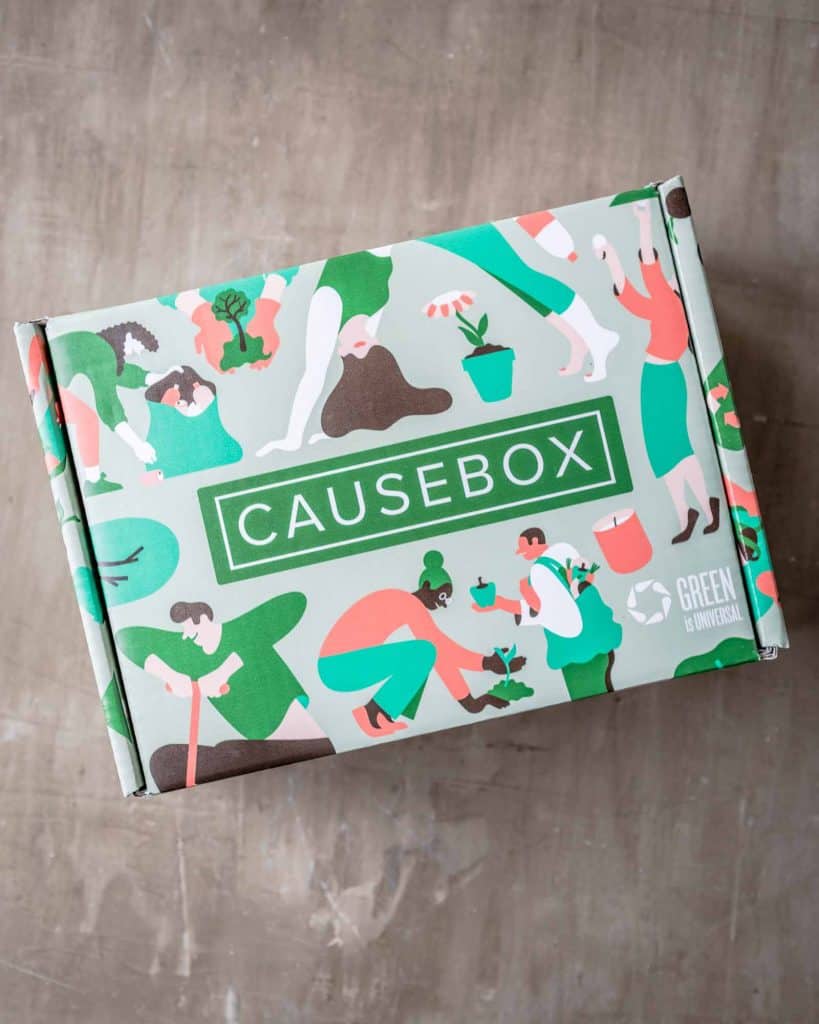 This week we celebrate Earth Day, which is a great time to take stock of our efforts to preserve this beautiful planet we live on. It can be challenging to tackle "going green" all at once, but starting small is still starting. We have partnered with NBC Universal and CAUSEBOX to bring awareness about the importance of seeking out earth-friendly products to help you on your way to a more sustainable lifestyle.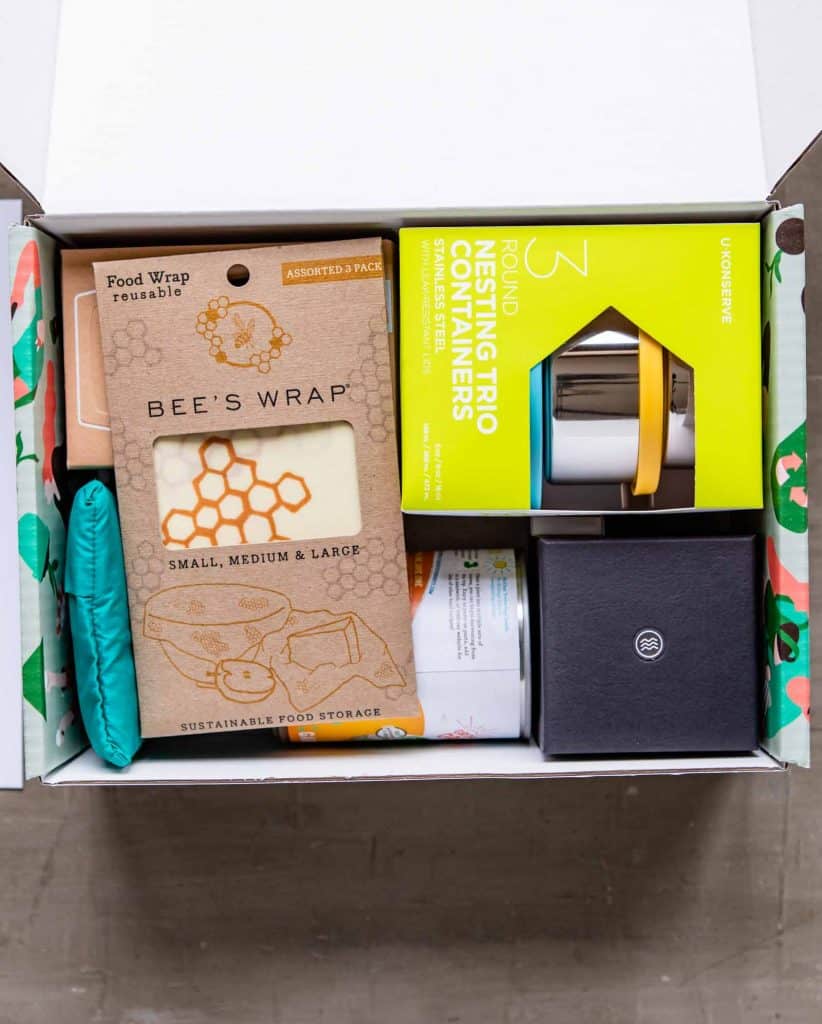 CAUSEBOX is a company that supports sustainability and creating opportunities for artisans, as well as a mission to help end human trafficking and homelessness. Here at Hello Glow, we've been fans for quite a while–not only do we love their ethos, but every box has the most amazing assortment of products.
In honor of Earth Day, NBC Universal asked CAUSEBOX to create a special box for the Green is Universal Earth Week campaign. Together in this Limited Edition Box designed by Lisa Tegtmeier, you'll find products from eco-friendly companies dedicated to protecting and preserving our planet.
A limited number of boxes will be available to purchase on causebox.com, but you can also enter to win a box by sharing the steps you take to be a little greener–more details about that below!
What's Inside The Earth Day CAUSEBOX
It doesn't take much to make the jump towards a greener way of living and one of the easiest changes to make is to seek out brands that value sustainability. This Earth Day CAUSEBOX is a great introduction to such brands.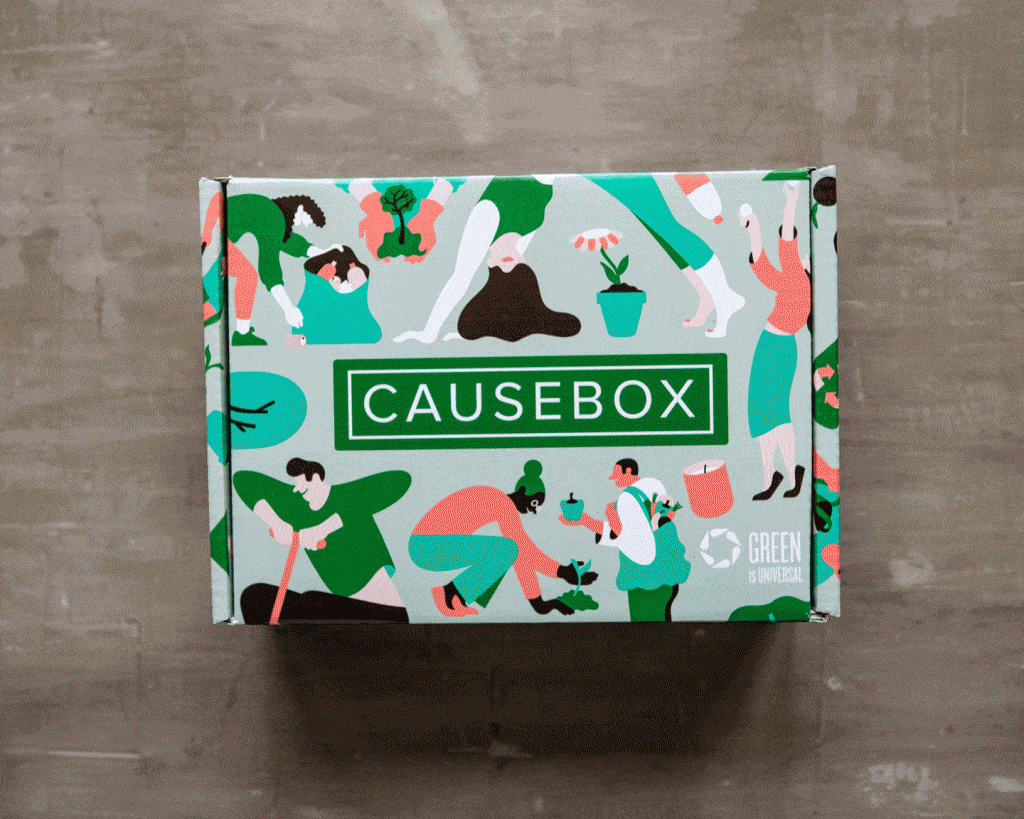 Are you totally excited to see what's inside? You should be because it's good! Here's a rundown:
I LOVE U-Konserve stainless steel bowls. We use them for school and work lunches as well as storing leftovers.
Back To The Roots is a company started by two friends. I have used their mushroom kits before and am thrilled to grow basil using their garden in a can. Such a great idea!
Bee's Wrap is your solution to doing away with plastic wrap. Made from cotton and beeswax, it conforms to cover any bowl or container, even right against food itself, with the warmth of your hands. They are washable and reusable.
Baggu bags are sturdy and strong and are SO easy to store in their own little pocket. I toss one or two into my purse to keep handy whenever I'm heading out to shop.
The dreamy KEAP candle is made from coconut wax and is housed in an eco-friendly glass jar. The scent is called Waves and definitely takes me right back to the beach, my happy place.
Stylish Joco reusable glass coffee cups come equipped with a thermal sleeve to help keep your cup o' joe warm safely.
Did you know conventional sunscreen can damage coral reefs? Babo Botanicals is reef-friendly–and also safe for babies and kids as well as adults.
Each CAUSEBOX contains over $150 worth of products for a third (or less) of the price. Saving money is a great benefit!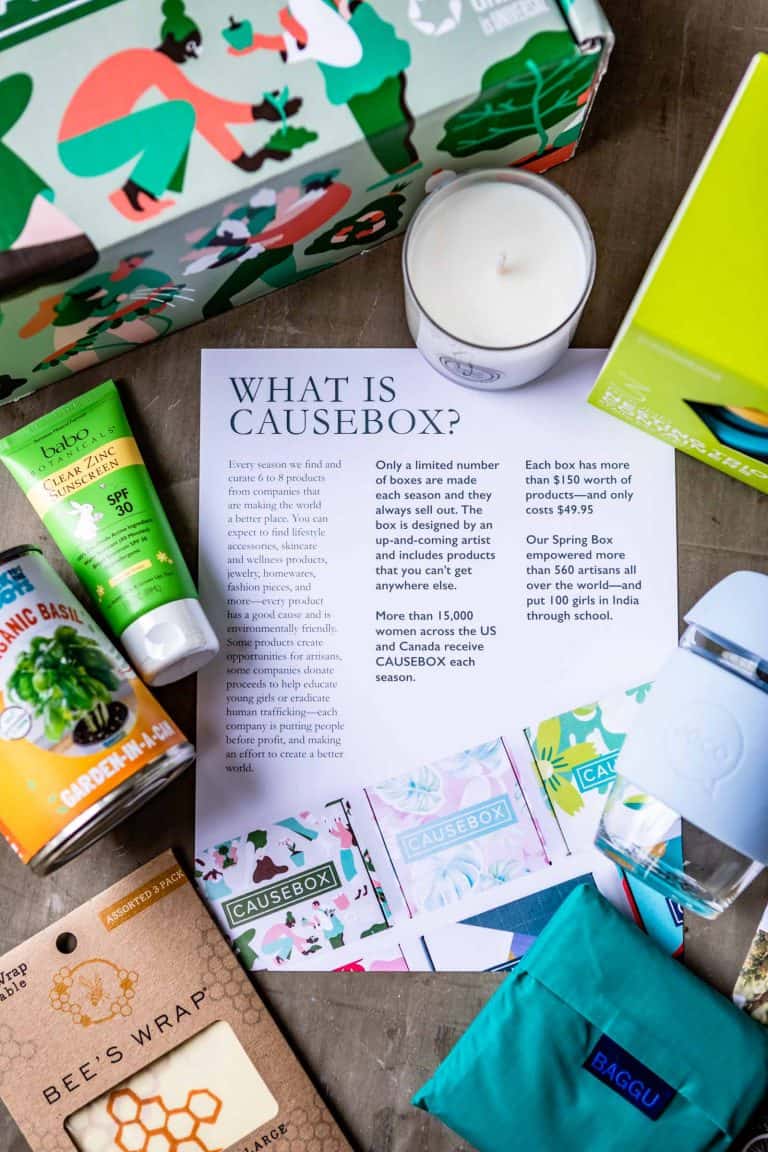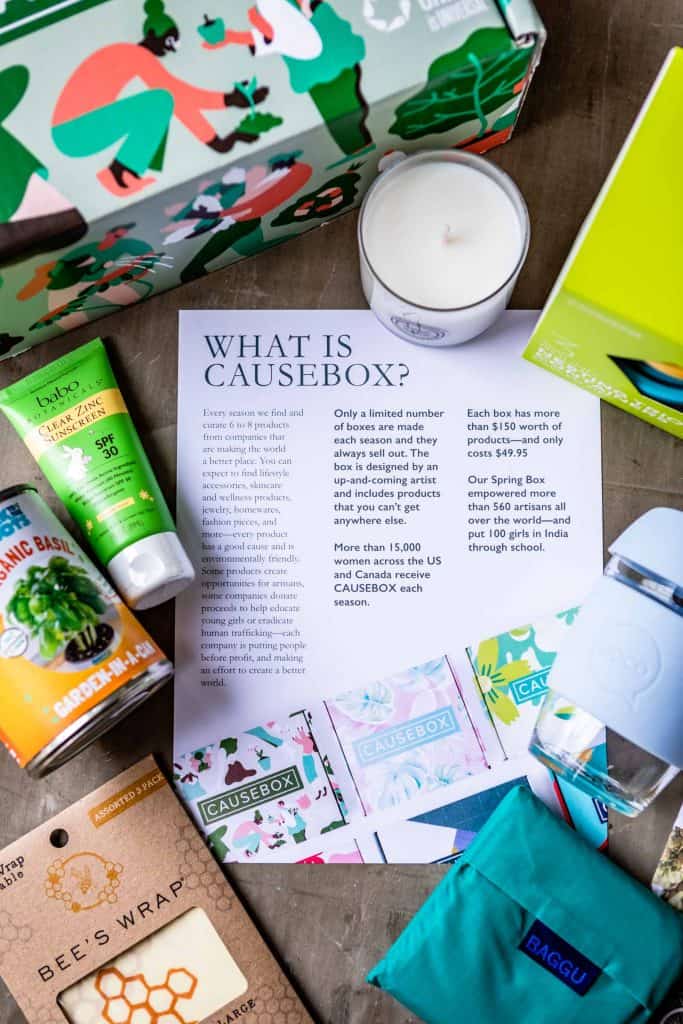 Here are some simple ideas we've used at our house as we keep on the path to sustainable living:
Start Where You Are
Green living is easier than you think. You can start where you are now and do one small thing, or make one small change… then another, and another…and another.
The thing that did it for me was having children of my own and wanting the world to be the best place possible for them.
We started by simply swapping out lightbulbs as they burnt out and using cloth shopping bags. We began thrifting items instead of buying them new. Then we made a concerted effort towards conserving water and recycling. I started buying or making environmentally safe cleaning products. Next came planting a garden, joining a CSA, and buying local produce and other products from small businesses. Last year we began composting, switched to reusable batteries, and buying natural beauty and hygiene products.
It wasn't overnight. We have taken one step at a time and still have a ways to go! It can feel intimidating or even overwhelming to live green. Or maybe I'm outing myself! I hear that phrase "green living" and immediately I want to change everything in my life and do better. But I have to remind myself that all it takes one step at a time.
Ask Your Friends, Coworkers, and Family For Recommendations
One of the best resources is word-of-mouth recommendations from friends. Without my friends recommending super cool and eco-friendly lunch boxes, bags, and containers, I'd be using way too much disposable plastic bags. If you find an amazing product, share it with your friends. Tell them about this special CAUSEBOX too (hint, hint!).
Use The Power of Social Media
Get involved by following and supporting eco-friendly brands on social media to further their causes. Spread the word as you go. And share your journey to greener living to help inspire others.
Through April 22, when you post on Instagram or Twitter about the steps you're taking towards sustainability, you'll be entered to win an Earth Day CAUSEBOX. To enter, post your photos on Instagram or Twitter, tag @greenisuniversal and @causebox and use #EarthInspiresMe in the caption.
Vote With Your Dollars
Seek out and support businesses that are giving back and helping. Every time you make an intentional, thoughtful purchase, it sends a message.
How are you celebrating Earth Day this year? What inspires you to give back?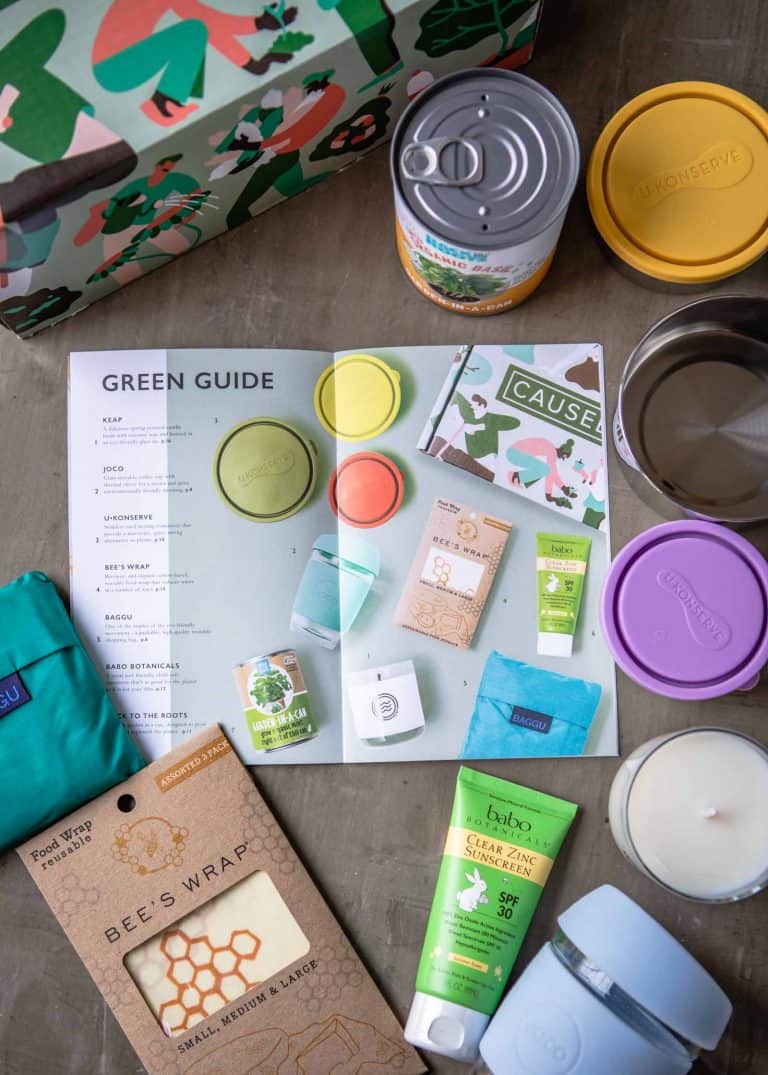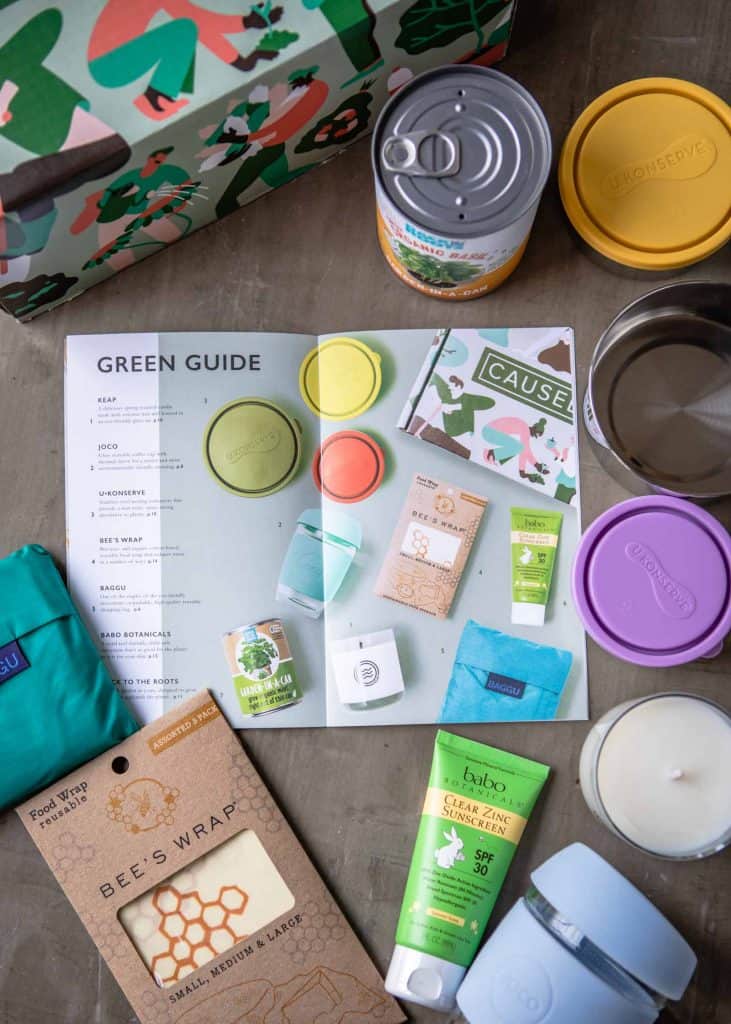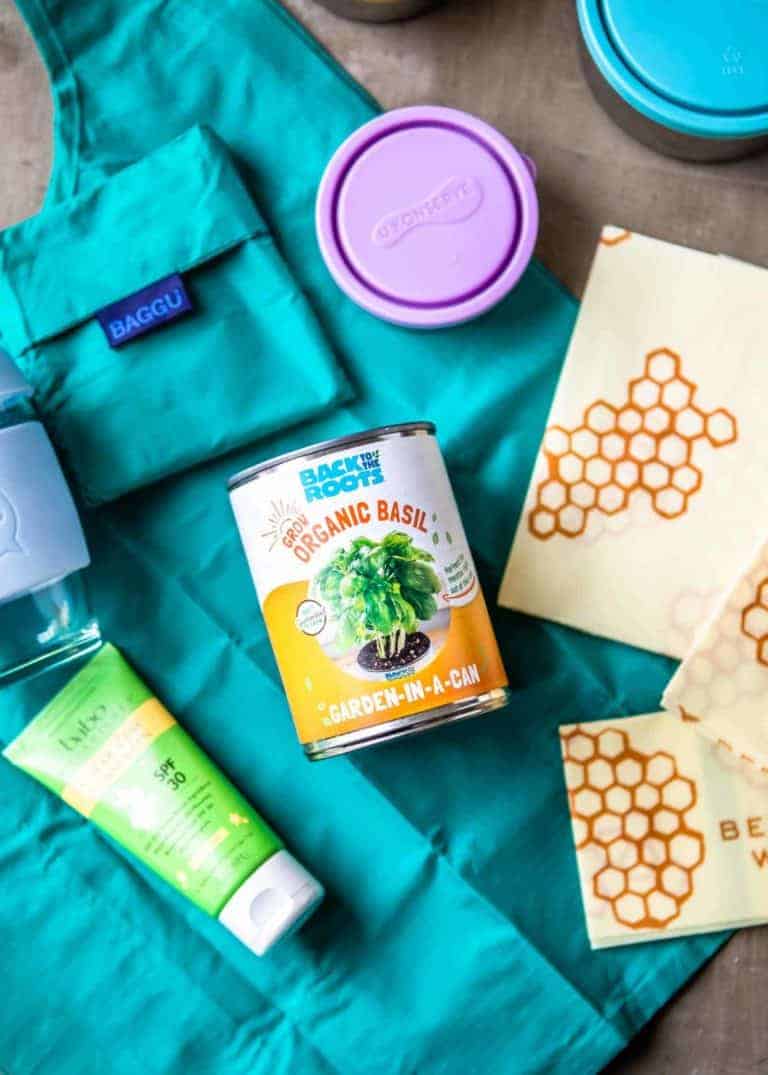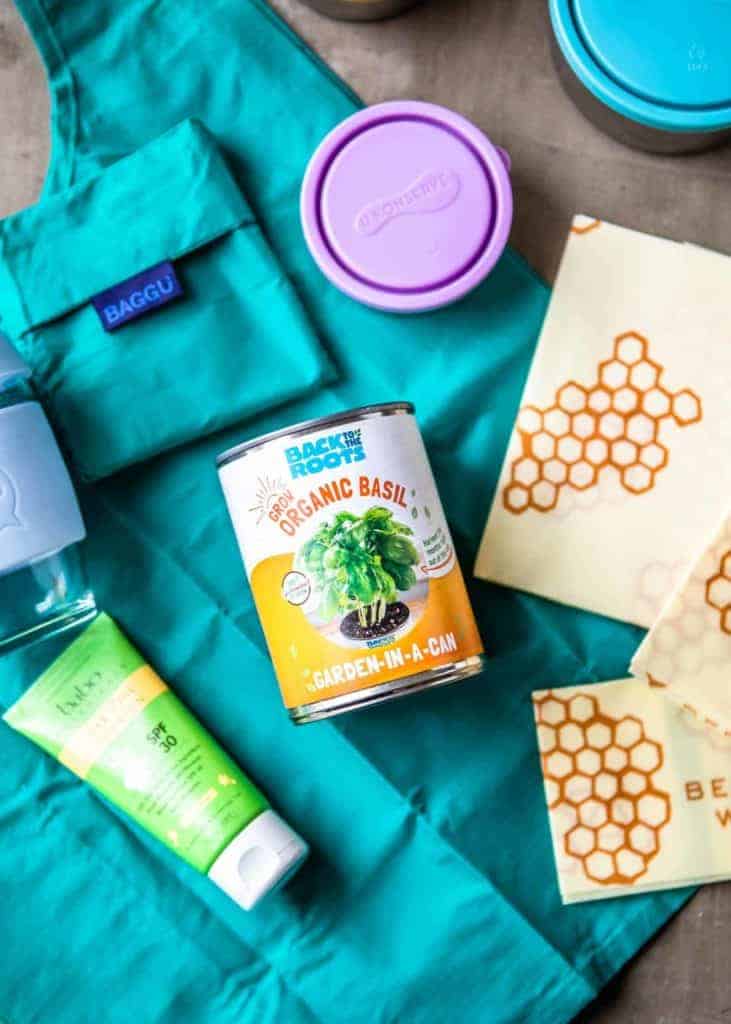 6