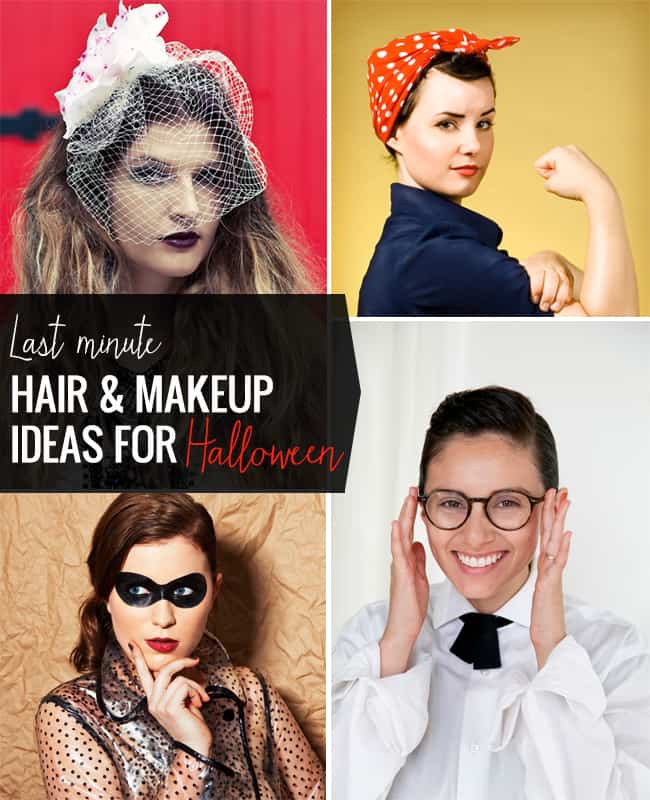 Are you one of those people who always put their Halloween costume together the last minute? Yeah, me too. I keep forgetting my (brilliant!) ideas from throughout the year and then find myself costume-less on the big day. The easiest way to make a clever costume is by using things I already have at hand (see last year's Twiggy costume). So here are 25 ideas for hair and makeup that you can combine with clothes you already own. Bonus: they're all quick and easy to do!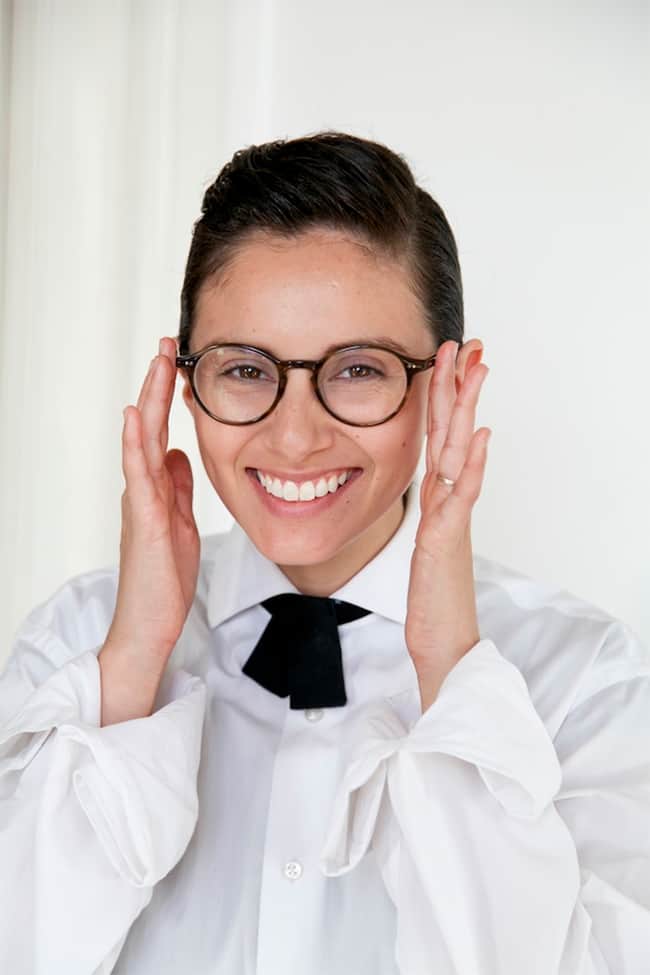 1. Be a boy for Halloween: If you already have short hair, this one is a no brainer. If not, it can totally be done with long hair too. See the how to on She Lets Her Hair Down.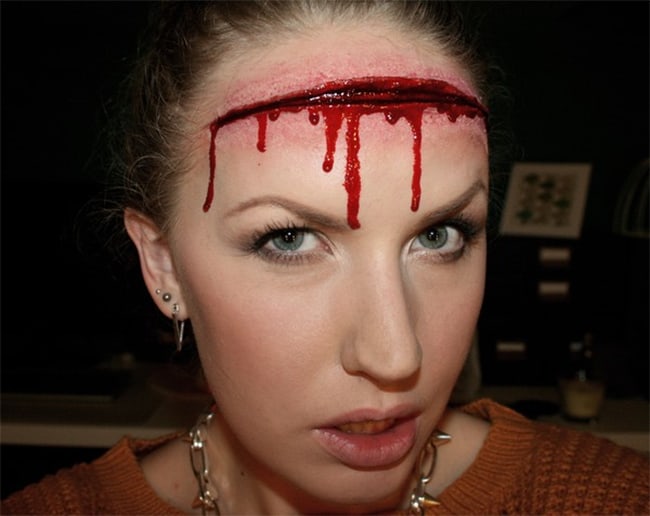 2. The Cut: A creepy forehead cut is a costume in itself! Learn how to make it with modeling wax and red paint over on Physcho Sandra.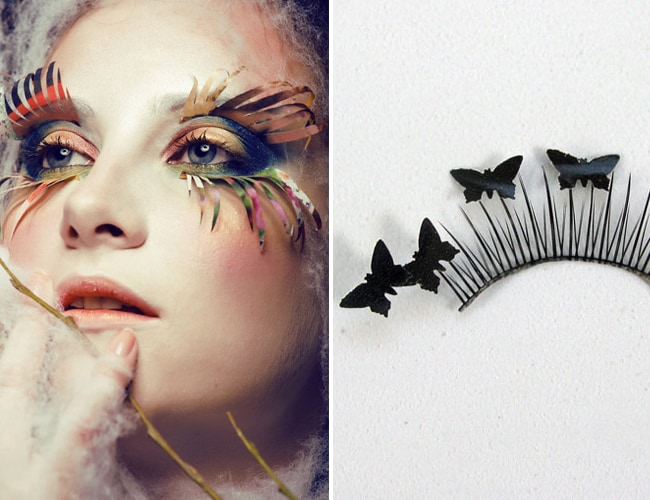 3. Make your peepers pop: You can wear pretty much anything, and bring focus to your eyes with embellished eyelashes. All you need to know on Sweet Living.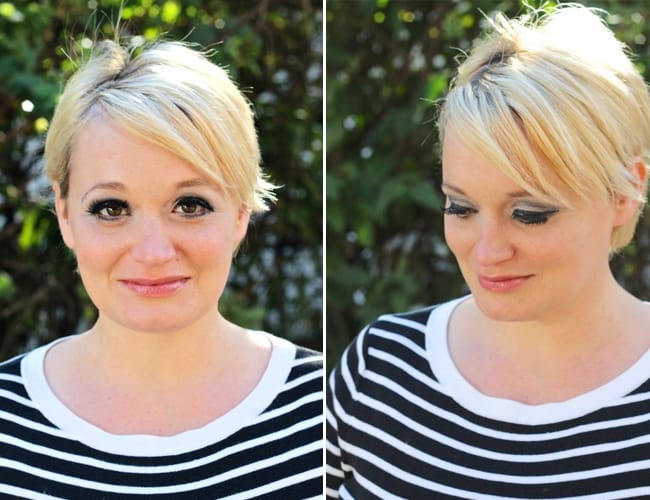 4. DIY Twiggy eyes: Exaggerate your smokey eye a little bit, and you've got the 60s mod look that made Twiggy famous. Read the tutorial on Hello Glow.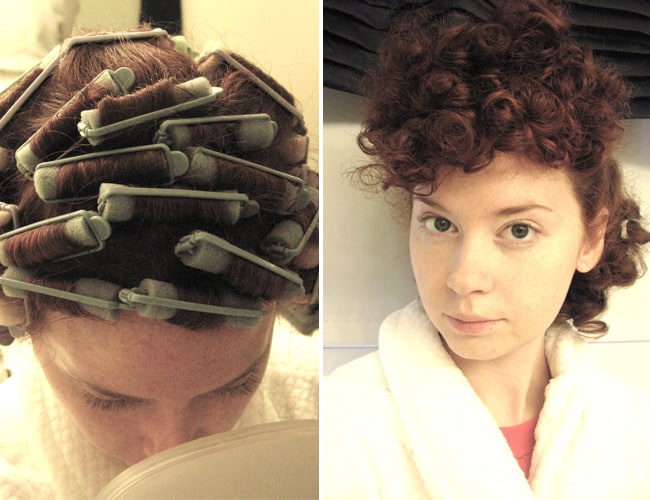 5. Lucille Ball hair: Whether you're going for I Love Lucy or the original Barbie look, curl your hair to the max with foam rollers. Full tutorial on Sailing Over a Cardboard Sea.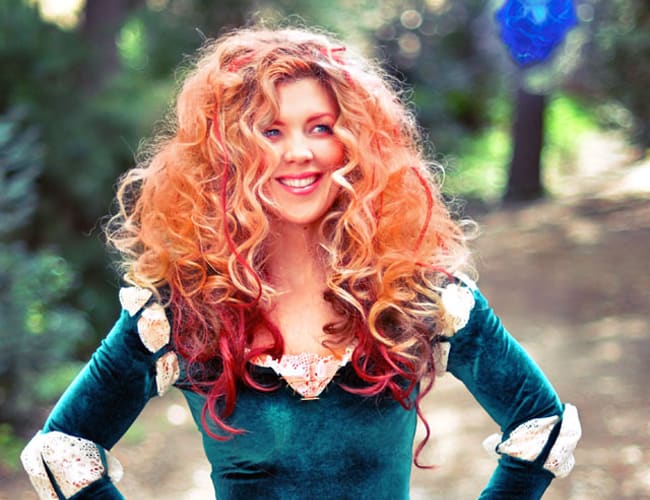 6. Merida hair: Use eye shadow to get the hair color of your dreams – temporarily! For the Merida hair, check out Love, Maegan.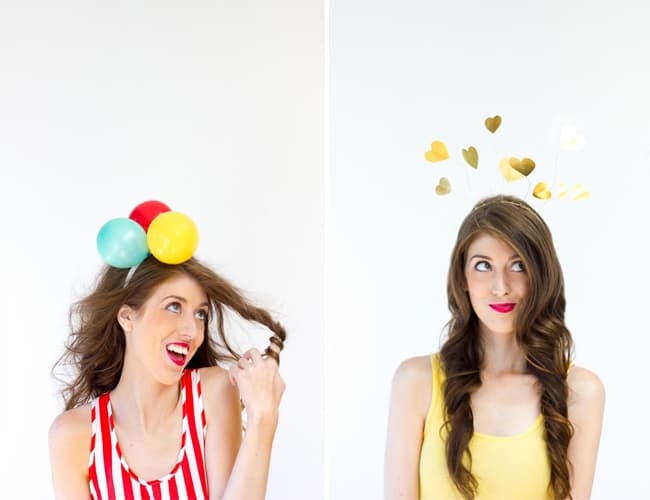 7. Halloween costume toppers: Keep your usual hairstyle, and just make it more festive with a chic and smart headband. Pictured here: the airhead and the heart of gold. More on Studio DIY.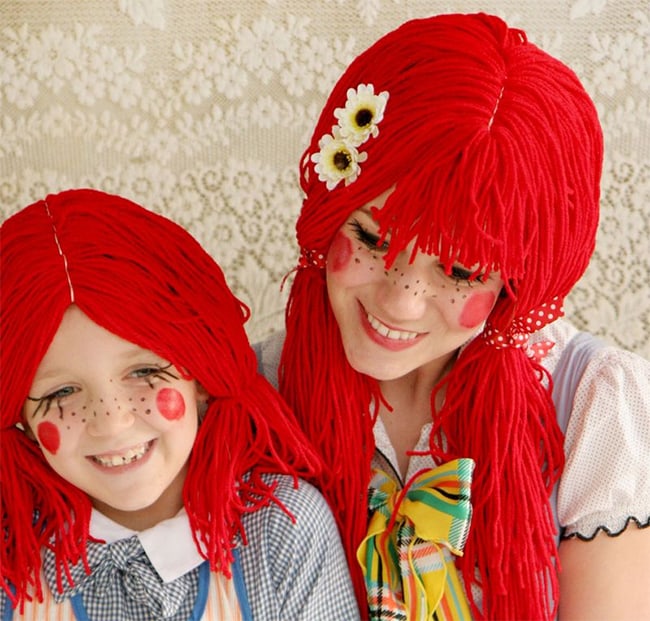 8. Rag doll costume: Make a fun wig for yourself or the kids using yarn in your favorite color. See the whole rag doll costume on A Beautiful Mess.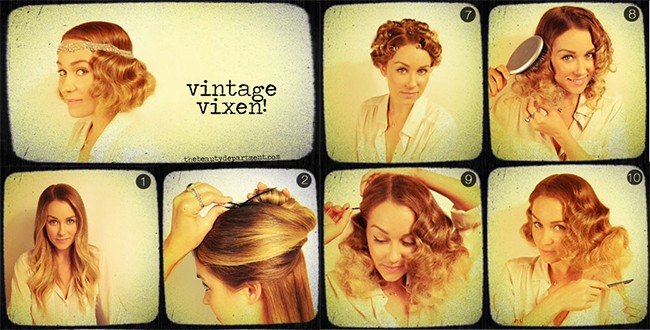 9. Vintage vixen: Get the Great Gatsby look for Halloween, whether you have long or short hair. The instructions are on The Beauty Department.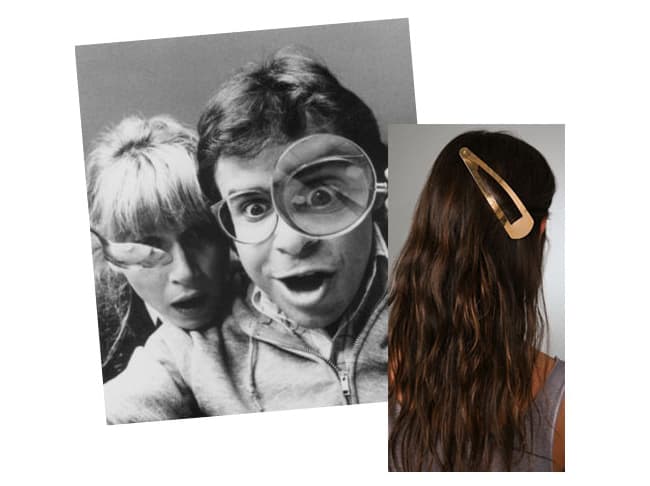 10. Honey, I Shrunk the Kids: Oversized hair accessories will instantly make you look like you shrunk! Read more on Popsugar.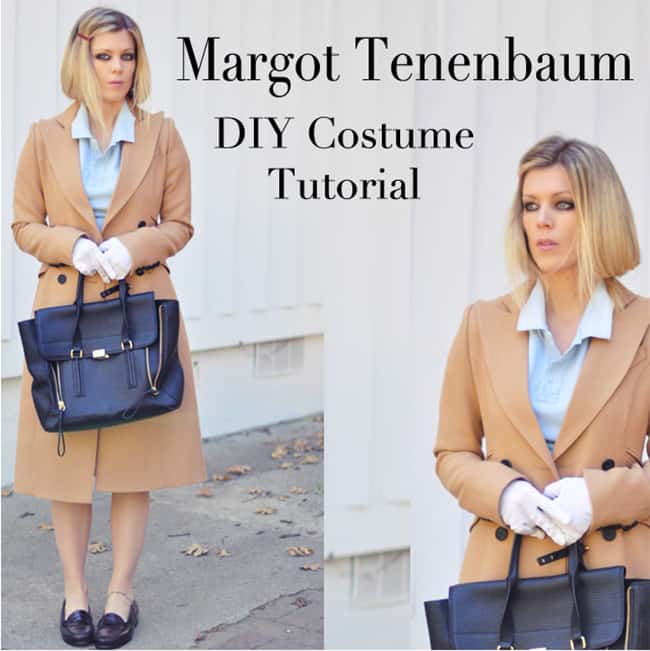 11. Margot Tenenbaum hair & make-up: This one is perfect for blondes, and it doesn't require too much effort. Read the tutorial on Babble.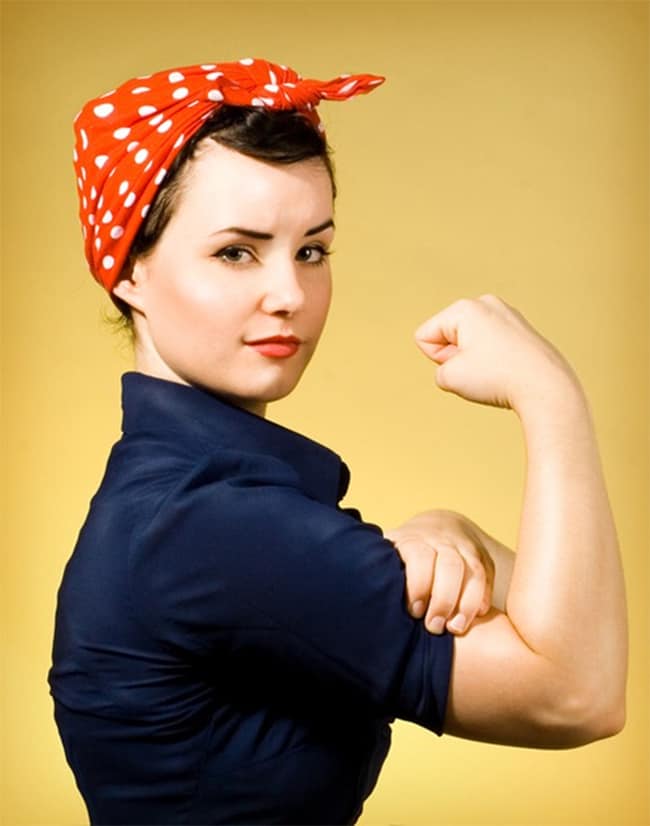 12. Rosie the Riveter: Got a red scarf? Then twist it on your hair and pair it with a denim shirt, and your costume is ready. The details on Genfem.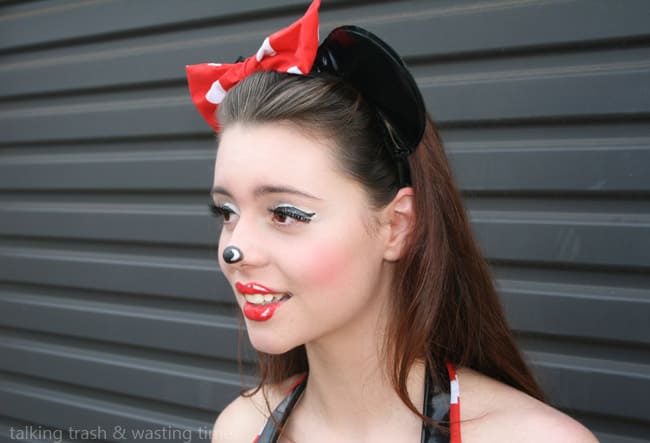 13. Minnie Mouse make-up: Who doesn't love Minnie? A little eyeliner, a red lip and cute nose are all you need to play the part. Read the full how-to on Talking Trash & Wasting Time.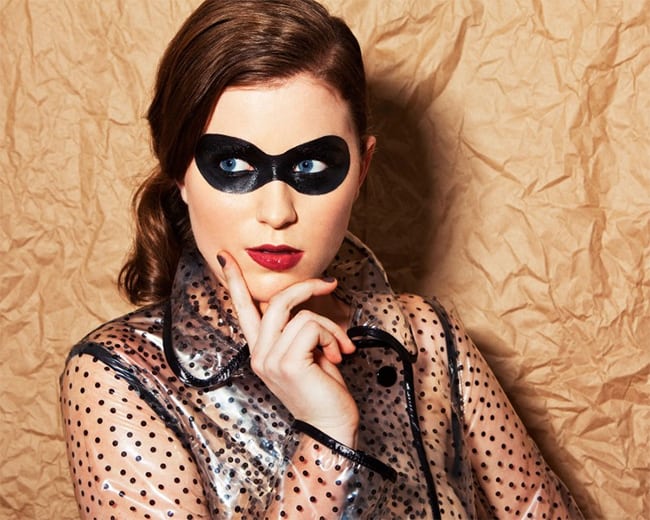 14. Super Sleuth: A drawn-on mask can have a huge impact, whatever you're wearing! Learn how to make it on The Glamourai.
15. Pin-Up Girl: If you've always admired the glam look of pin-up girl, now would be a good time to try it out! Tutorial on Lady Art Looks.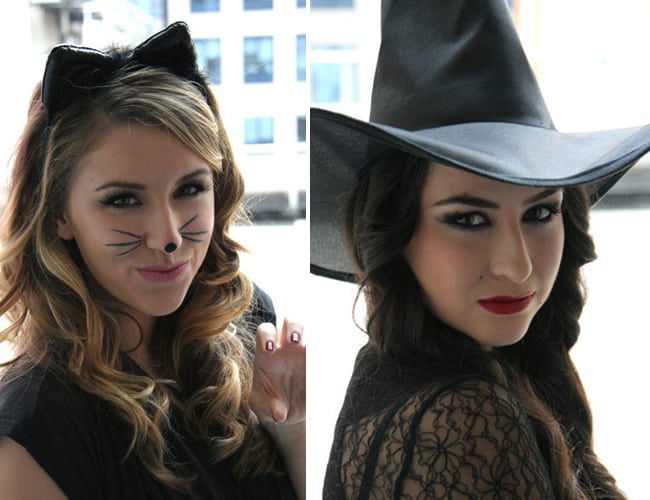 16. Sexy cat and witch: Are you the cat or witch type? Either way, you don't need more than your everyday make-up kit to make it work. See the tutorials on Allure.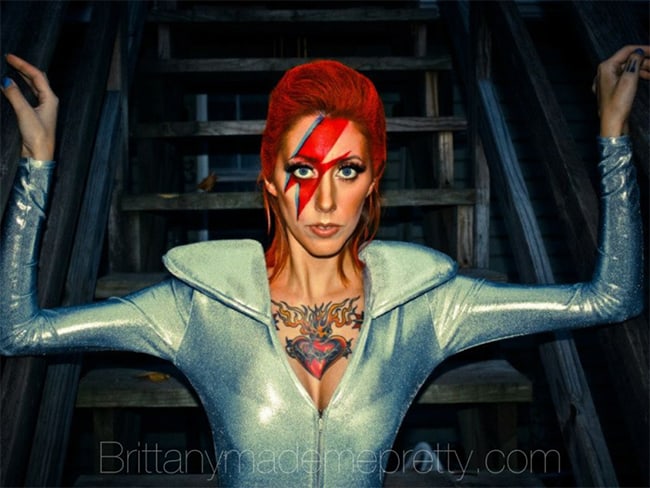 17. Ziggy Stardust Makeup: A light bolt crossing your face and a bit of red hair will make you look like David Bowie in his golden days. Get the look on Brittany Made Me Pretty.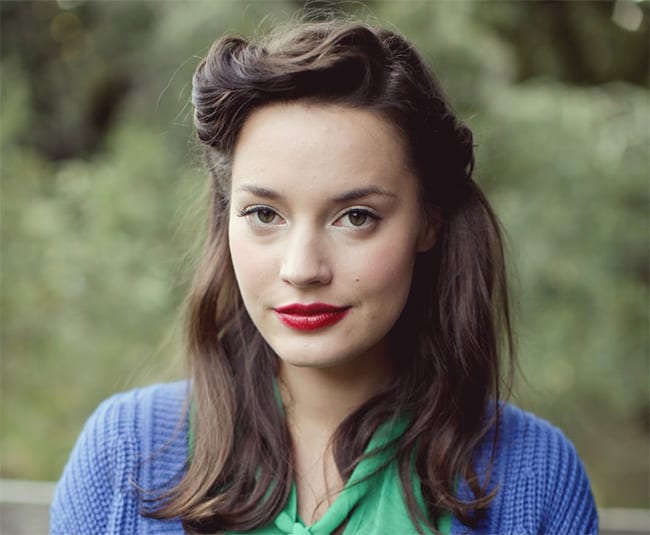 18. Vintage look: Pair a vintage dress with this hair and make-up tutorial, and your costume is pretty much ready. Find the steps on Ruche.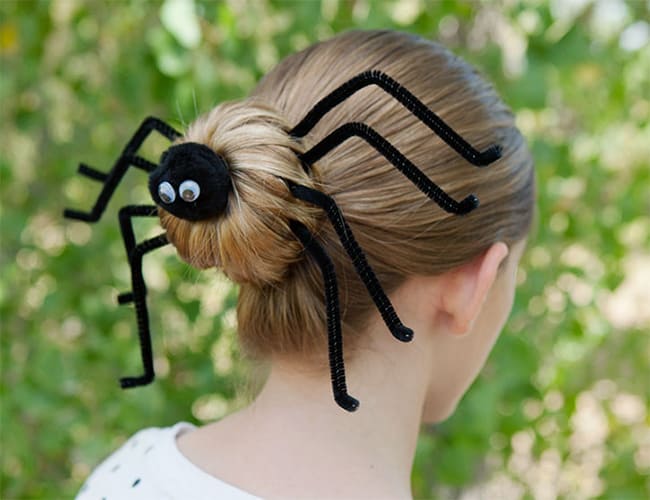 19. Spider hair: Spiders in your hair? Everything is possible for Halloween. Learn how to make your own on Simple as That.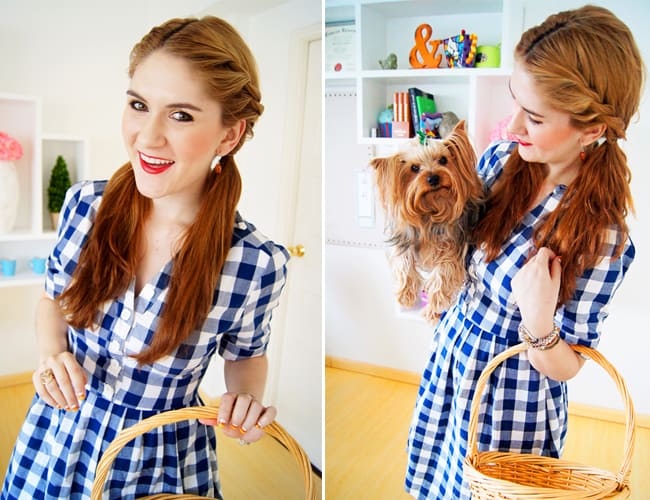 20. Dorothy: She's a classic! Get her look with fresh make-up, and twist those pigtails! See the tutorial on The Joy of Fashion.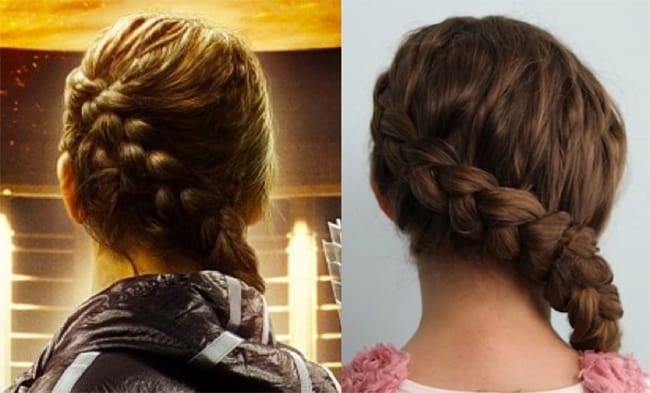 21. Katniss Braid: This one goes for girls and women alike, as long as they have long hair. Learn how to make the braid on Cute Girls Hairstyles.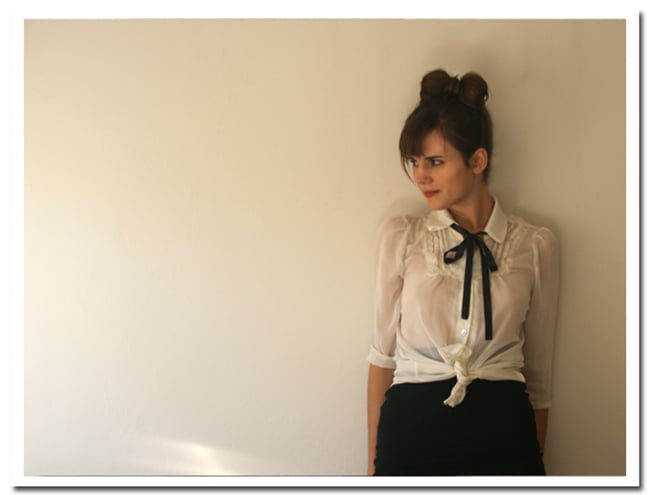 22. Lady Gaga bow: It's impossible to go wrong with a Lady Gaga costume! The easiest one would be the hair bow, which you can learn from Made in Pretoria.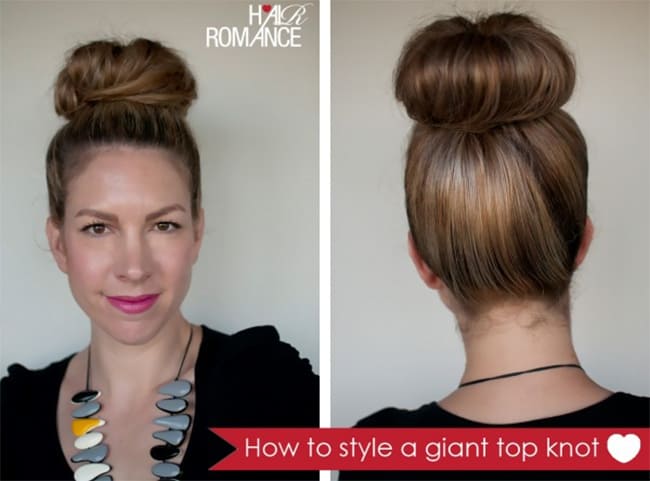 23. Ballerina bun: With a donut bun and fresh makeup, you've got more of your ballerina costume figured out. See how to get this hairstyle on Hair Romance.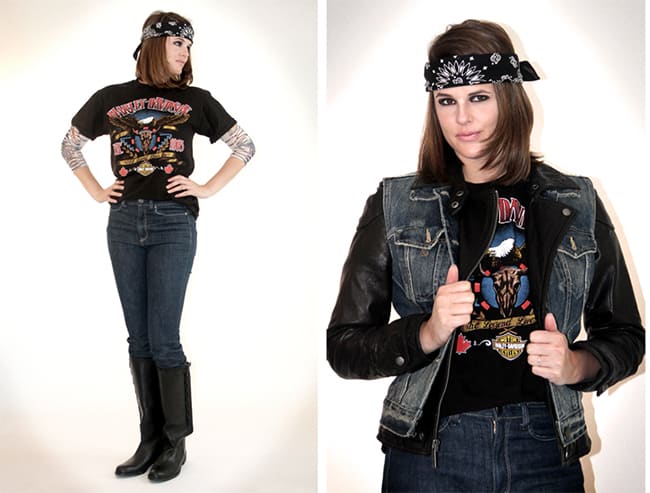 24. Biker babe: Surely you have a bandana around the house? Tie it on your forehead and become the rocker you've always wanted to be. More inspiration on What I Wore.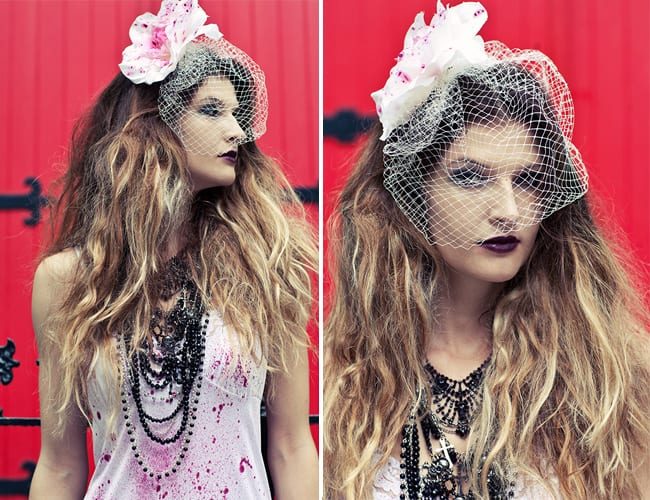 25. Zombie bride: Tease your hair and adorn it with a veil fascinator, and don't forget dark lipstick! The how-to is on I Spy DIY.
9