This post is sponsored by Ghirardelli. The opinions and text are all mine.
I've always felt like all those self-care guides on social media weren't written for moms. Yoga? A bubble bath? A 45-minute face massage? That sounds great and all, but honestly, who has the time?
Let's face it, as a mom with kids, you're busy. And if you do have a free moment, there are a hundred things more pressing you might want to do: play with your kids, spend some quality time with your husband, or you know, catch up on your favorite show.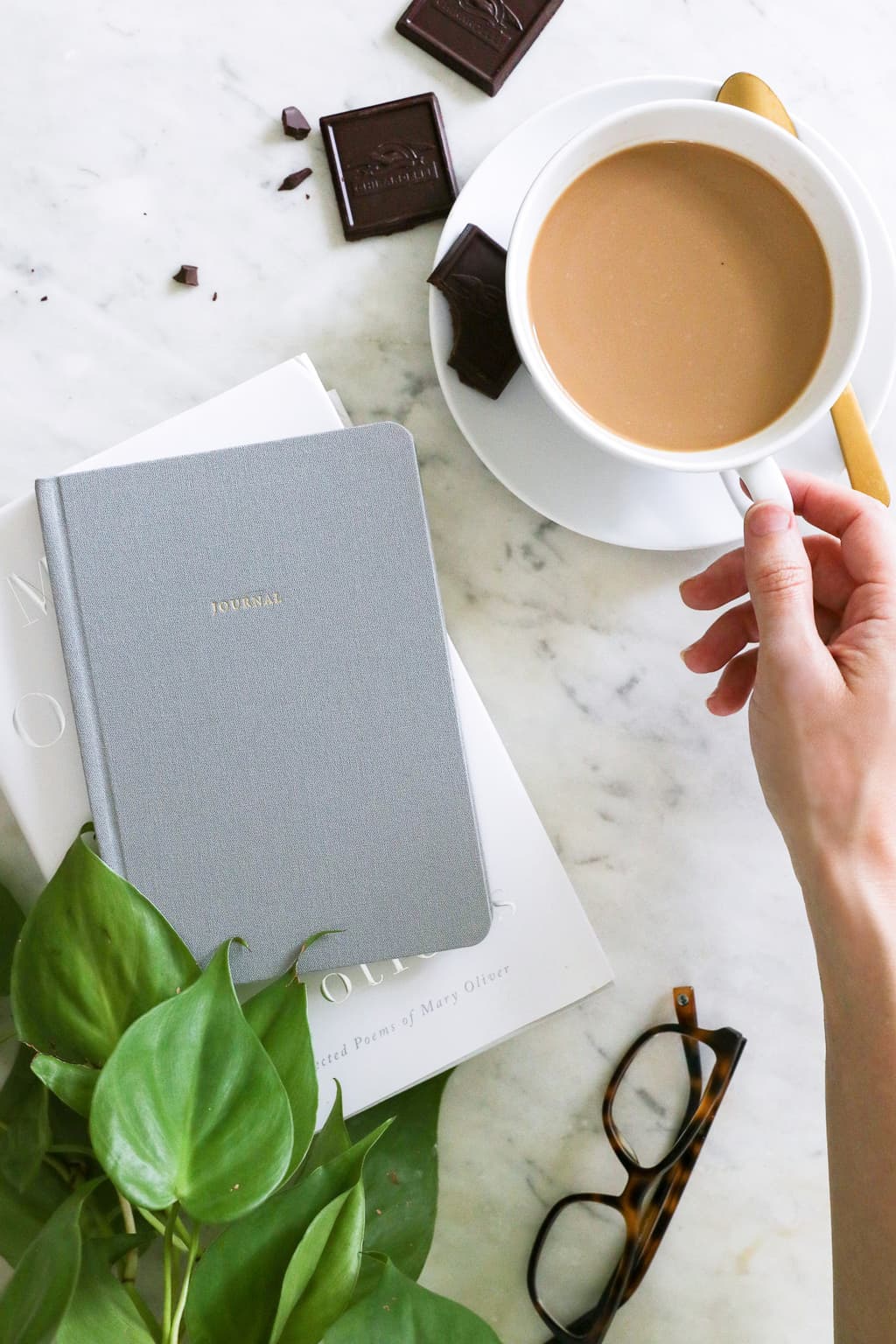 But let's be real. If there was ever a time to be kind to yourself—it's now. Since we're all spending a little more time inside these days (understatement of the century, yes?) it's a great time to recalibrate, focus on (attainable) self-care, and find small ways to treat yourself throughout the day.
There are a ton of small, easy-to-implement ways you can pamper yourself without skipping a beat or feeling like you're shirking your responsibilities on the home front.
Personally, one of my fave self-care rituals is painting my nails. It's simple but it makes me feel more put together in minutes. Add some Ghirardelli Intense Dark chocolate and a glass of coffee (or tea) to the mix, and it's almost like taking myself on a date without ever leaving the house.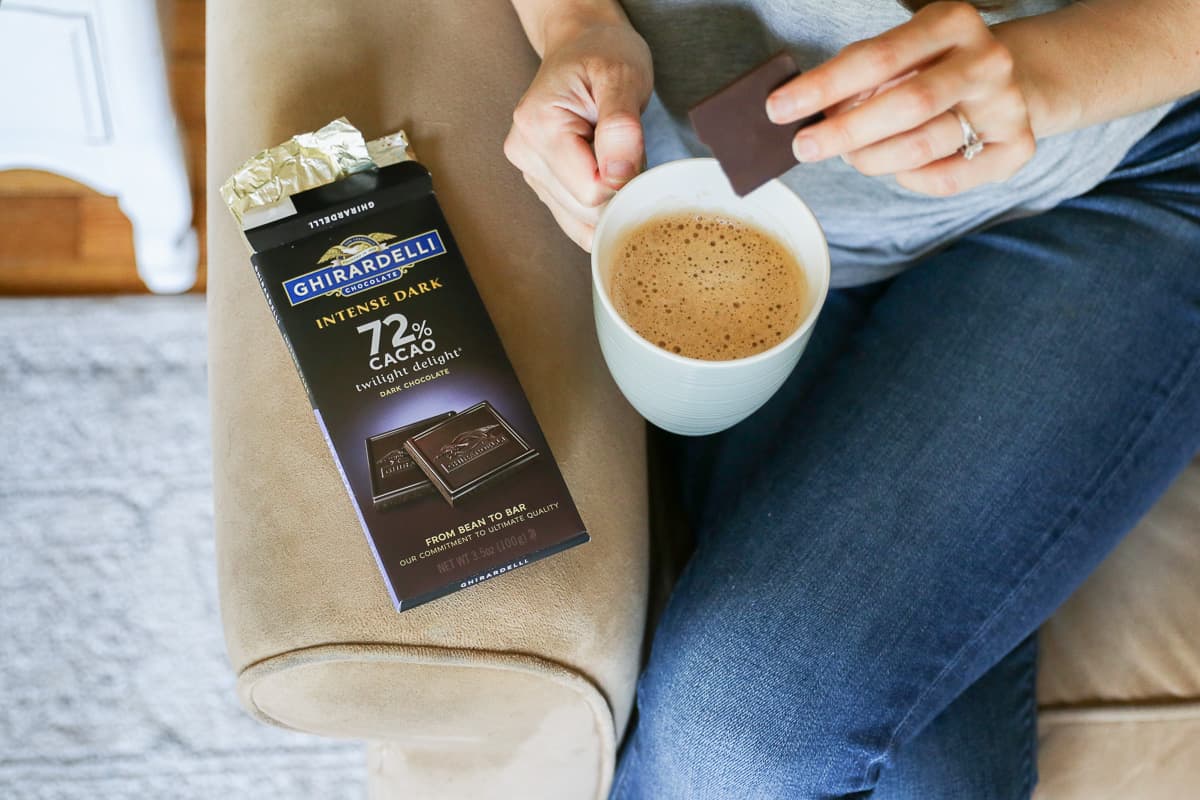 To help you refocus on a self-care mindset, here are five simple ways to treat yo'self and boost your mood at home.
5 Ways to Boost Your Mood in Minutes
1. Enjoy a treat that's just for you
My mom always said that as children, as soon as my brother and I heard the rustling of a snack bag or the crinkling of a candy wrapper (no matter how stealthy she tried to be), we would appear as if by magic, begging for a bite. That's when she started buying things that only she liked.
As a chocolate fanatic, my "me-time treat of choice" is Ghirardelli Intense Dark chocolate. Taking a moment to enjoy a bit of Intense Dark chocolate can be a great moment for yourself and reset your entire day.
And Ghirardelli Intense Dark chocolate is everything I look for in a treat: rich, not too sweet and, thanks to its deep flavors, it's the ultimate complement to an after-dinner cup of coffee. Plus, it's something that's purely mine.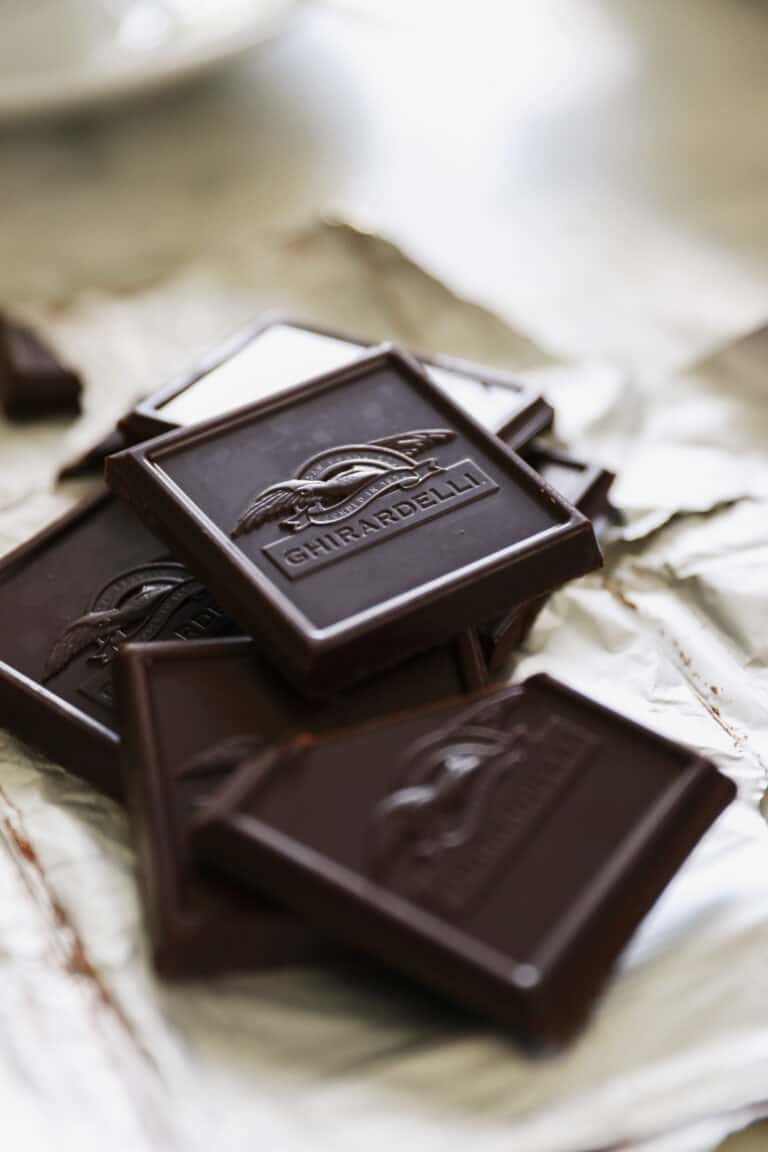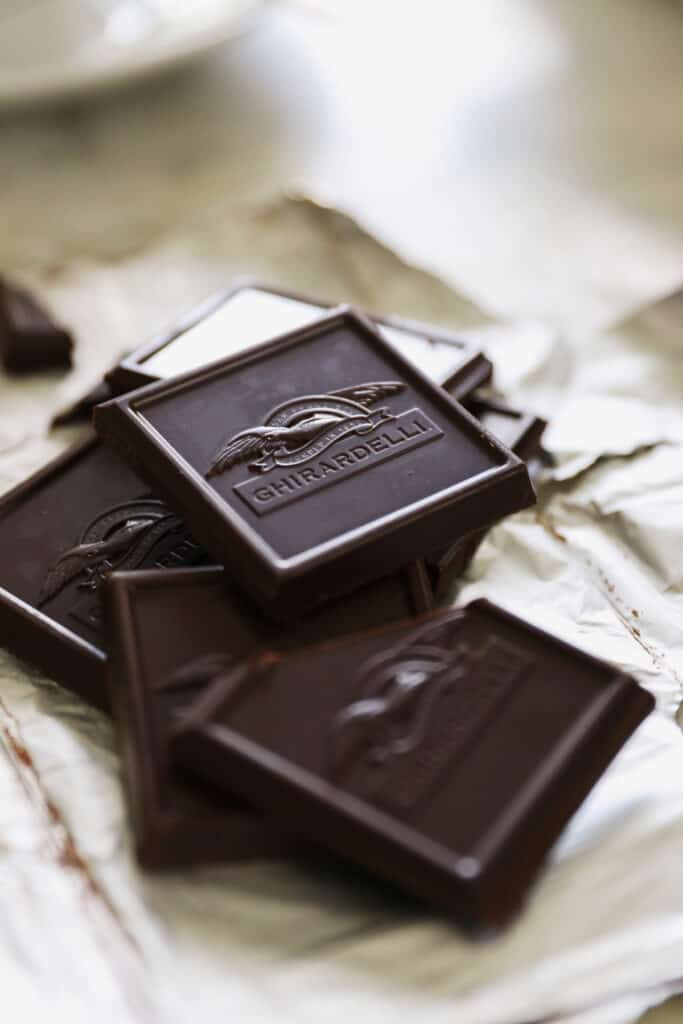 The 86% High Cacao and 92% High Cacao are rich enough to eat alone, but my go-to is the Intense Dark 72% High Cacao. It's just as creamy as milk chocolate and has just enough sugar to satisfy my sweet tooth.
But it's intense and complex enough to really feel like a luxury. If I have 15 minutes to spare, I'll curl up on the couch with a drink of choice and maybe even a good book and just savor it in peace.
You can find all of the different varieties—72% High Cacao, 86% High Cacao, 92% High Cacao and even Sea Salt Soiree (Sweet and salty fans? The Sea Salt's for you) – in the chocolate aisle at your local Publix. And I always make sure to stock up on a few bars whenever I'm there.
Ghirardelli Intense Dark chocolate is 2/$5 at Publix for a limited time.
2. Do your hair
How to pamper yourself 101: wash and dry your hair. What is it about being a busy mom that makes us suddenly stop doing even the most basic self-care tasks like drying our hair? I, for one, don't feel fully human if I'm rocking a greasy, 3 day old top knot.
It's guaranteed I won't even take the trash out, much less take care of myself. I know it almost sounds too simple to be considered a "treat", but trust me, it'll do wonders for your mood.
3. Go for a quick walk
Since we're all home balancing kids and work without our usual park visits, play dates, and workout routines to keep us entertained, it's vital that we still get out and get a little sunlight. If you're feeling a little cooped up, why not take yourself for walk. If the kids want to come, okay! If not, even better!
But a little gentle exercise, sunlight and fresh air will magic on you mentally and physically. Plus, a walk gives you time to unplug, breathe and enjoy Mother Nature—something you may not have had time for in awhile.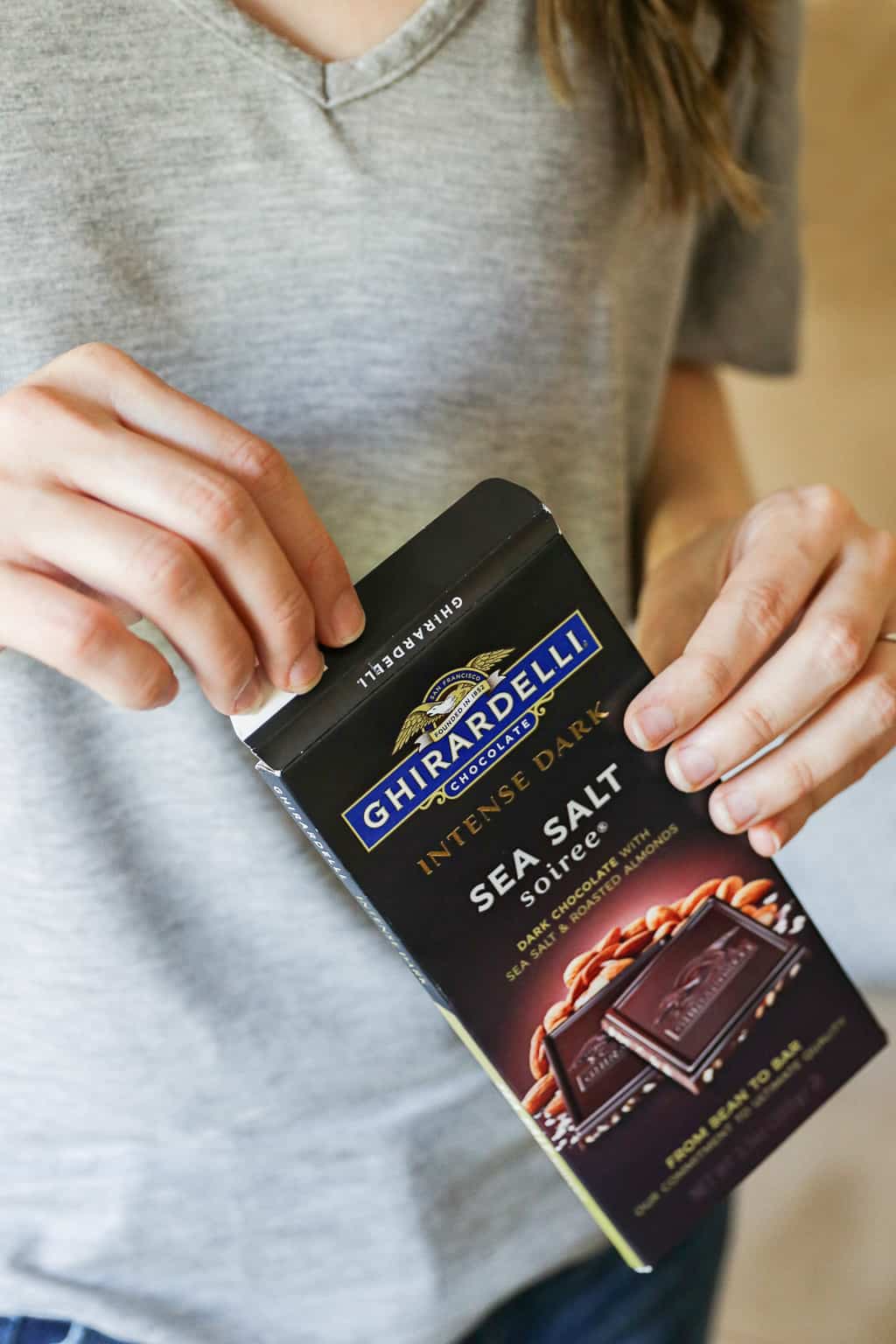 4. Sip on a cup of something warm
One of the reasons I always pair my chocolate with coffee (or even a cup of chai tea) is because warm drinks are a mood booster (the science even says so!) And maybe you've noticed this in your own life: when we're cold, cranky or tired, we usually turn to things like coffee and tea to soothe our nerves and help us relax.
Next time you need a reset, go ahead and whip up a mug of something soothing and warm. Then if you can, unplug while you sip and take time to enjoy the experience.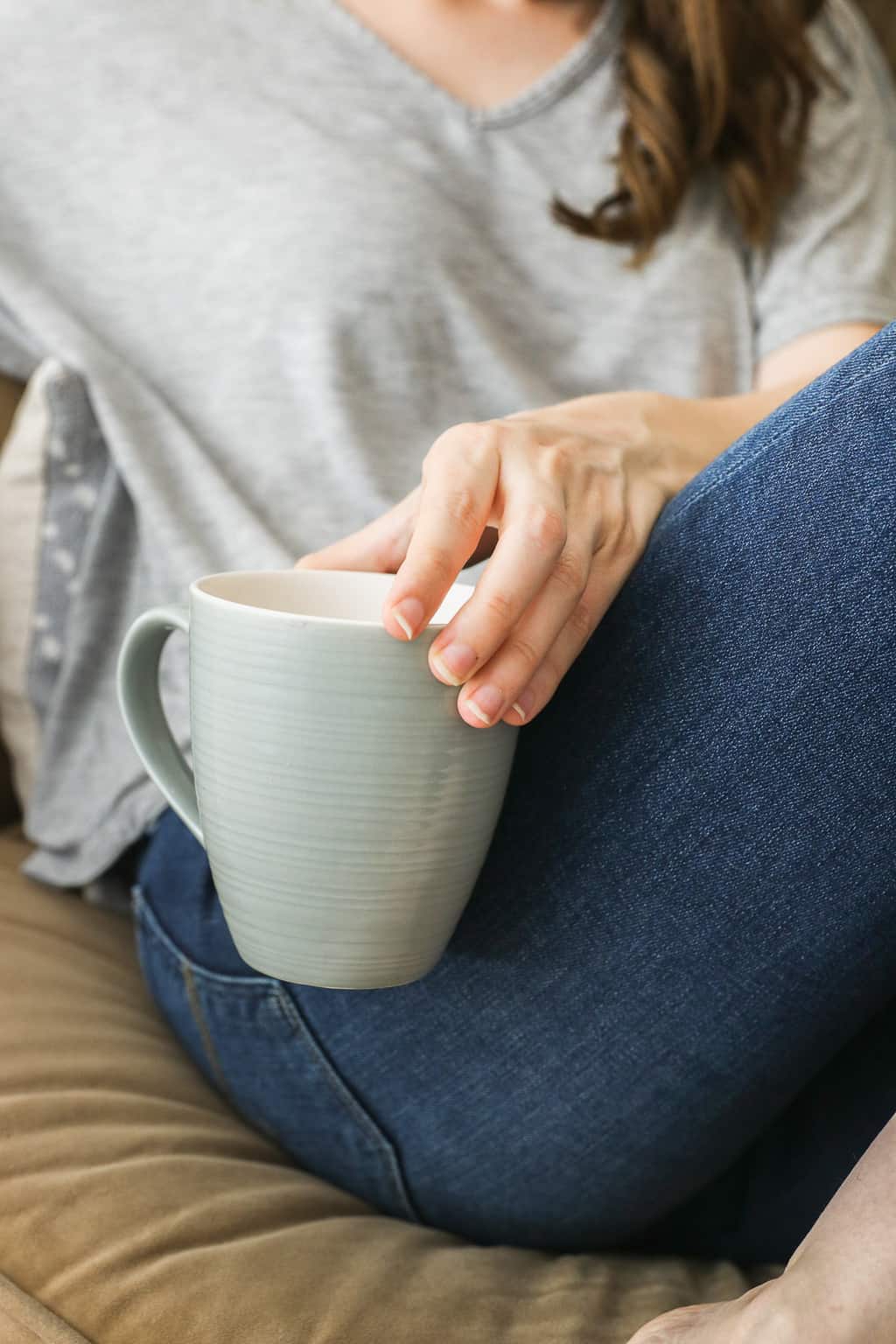 5. Zone out for a few minutes
I'm a book junkie, but when life gets busy, I don't always have the time I'd like to devote to a long, winding story. Instead, I'll buy myself a book of short stories, or even poetry, that I can read in short bursts. I can easily get through a single chapter in 15 minutes (or during nap time) and not feel like I'm missing out.
Maybe for you it's a TV show with short, bite-size episodes. Or a 15-minute-per-episode podcast.
Whatever it is, pick something you enjoy and that you can consume in quick bursts. A few relaxing episodes of mindless distraction scattered throughout the day will have you feeling energized and renewed in no time.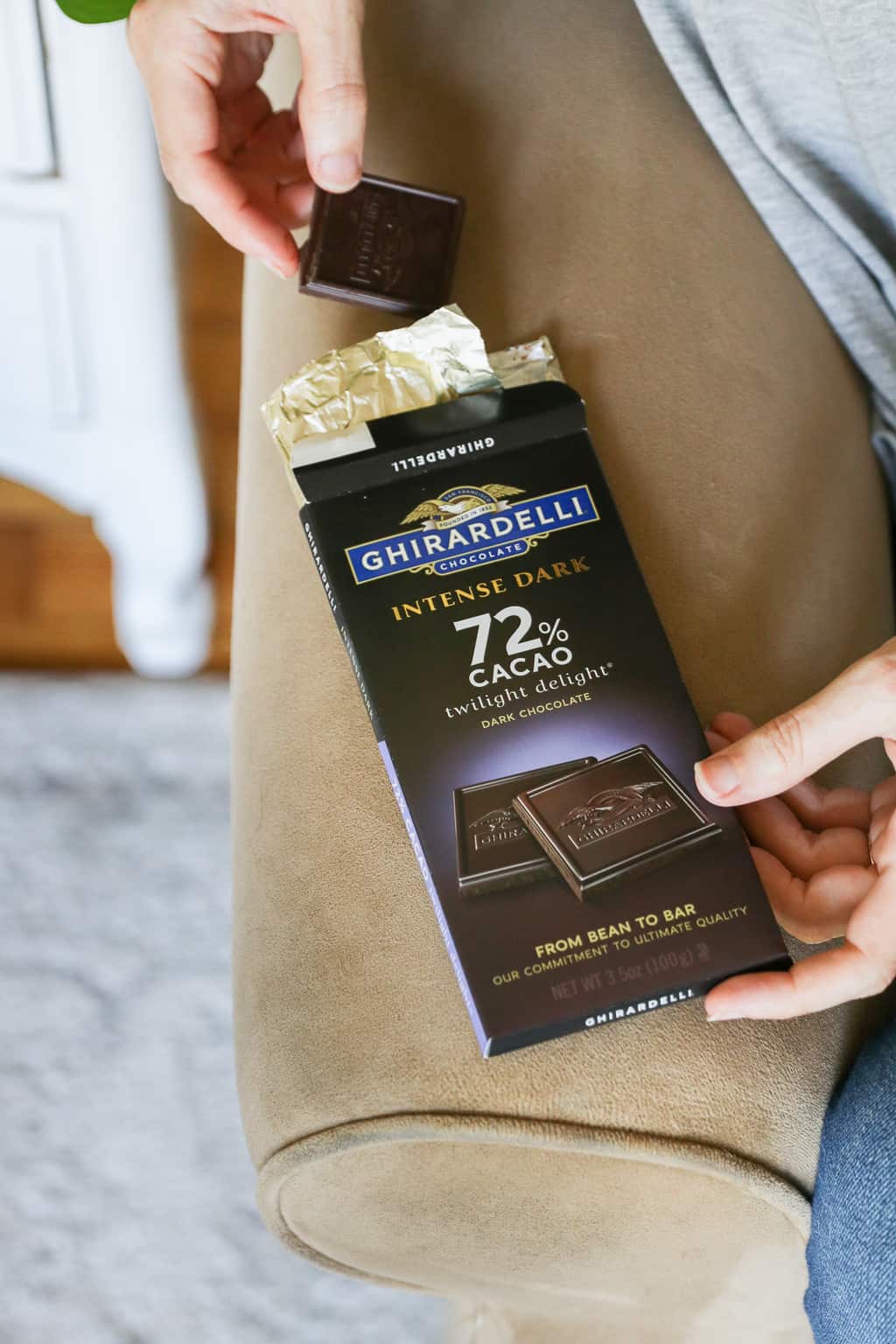 8