One thing Mark and I have in common – we love to eat adventurously. When our hotel concierge said we wouldn't be able to get a reservation at super hot Chicago restaurant Girl and the Goat until like September, we vowed to find a way.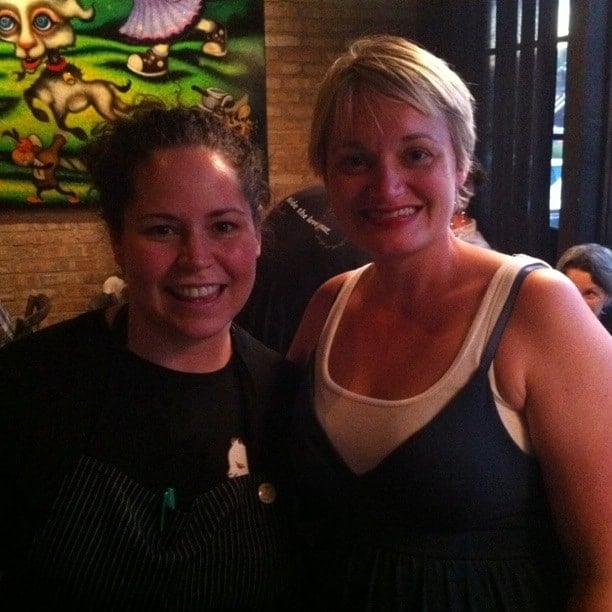 I mean this woman won Top Chef! And her name is Stephanie! I love her already.
So we took a perilous (seriously) cab ride to dinner at an un-godly early hour and planned to wait eons for a table. And, hurrah, the wait wasn't even that bad! Especially when enjoying a surprisingly yummy Chartreuse with a Twist (thanks Brynn!).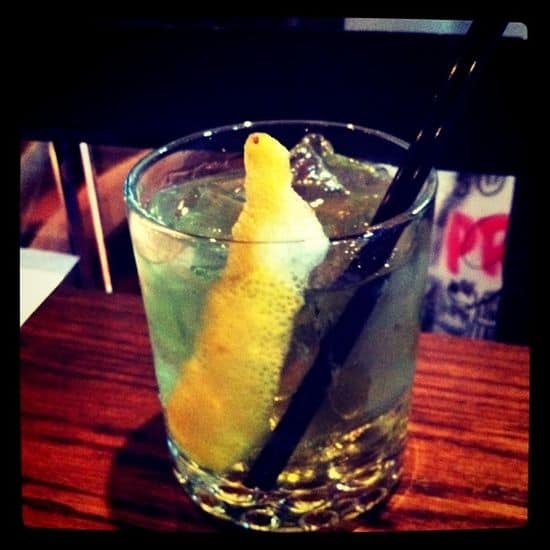 I started taking photos of our food about half-way through. We ate A LOT. Everything was so tasty that we ate every bite of everything. The portions were small, meant for sharing, so it was perfect.
grilled baby octopus . guanciale . wax beans . radish . favas. pistachio-lemon vinaigrette
wood oven roasted pig face . sunny side egg . tamarind . cilantro . potato stix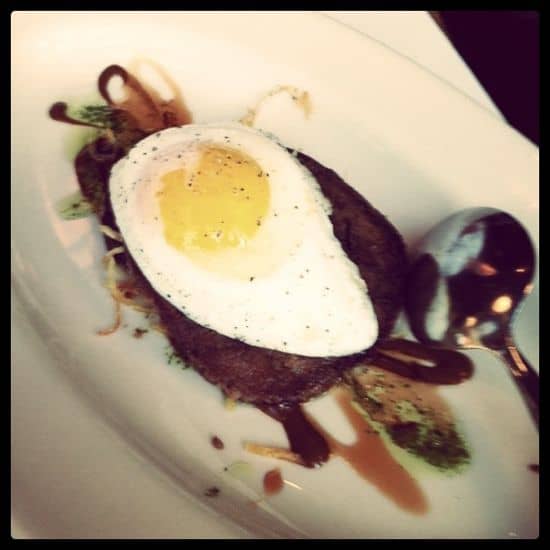 wood fired tomahawk oysters . horseradish . bacon . preserved lemon
roasted cauliflower . pickled peppers . pine nuts . mint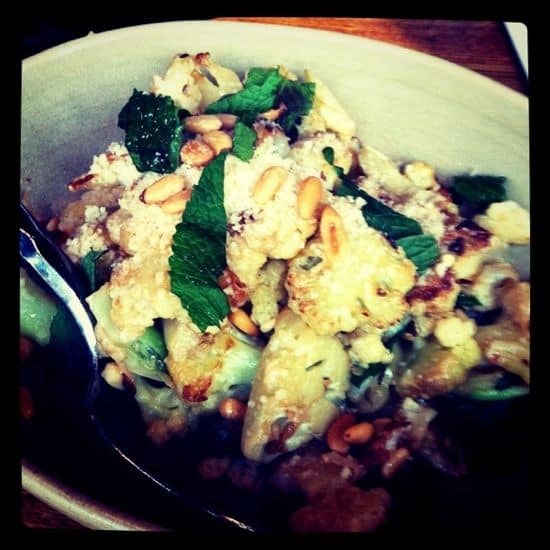 Not pictured but also enjoyed:
A yummy bread with beer sauce
goat sausage flatbread with pesto
chickpeas fritters . romesco . hazelnut hummus . sesame . goat feta
ganache pork fat doughnuts . yuzu blackberries . salted oat streusel . malted vanilla gelato
0