We've written before about why traditional perfumes are problematic and shared some healthier alternatives–and today we're excited to share a new natural perfume option from one of our favorite essential oil brands, Edens Garden. Get excited!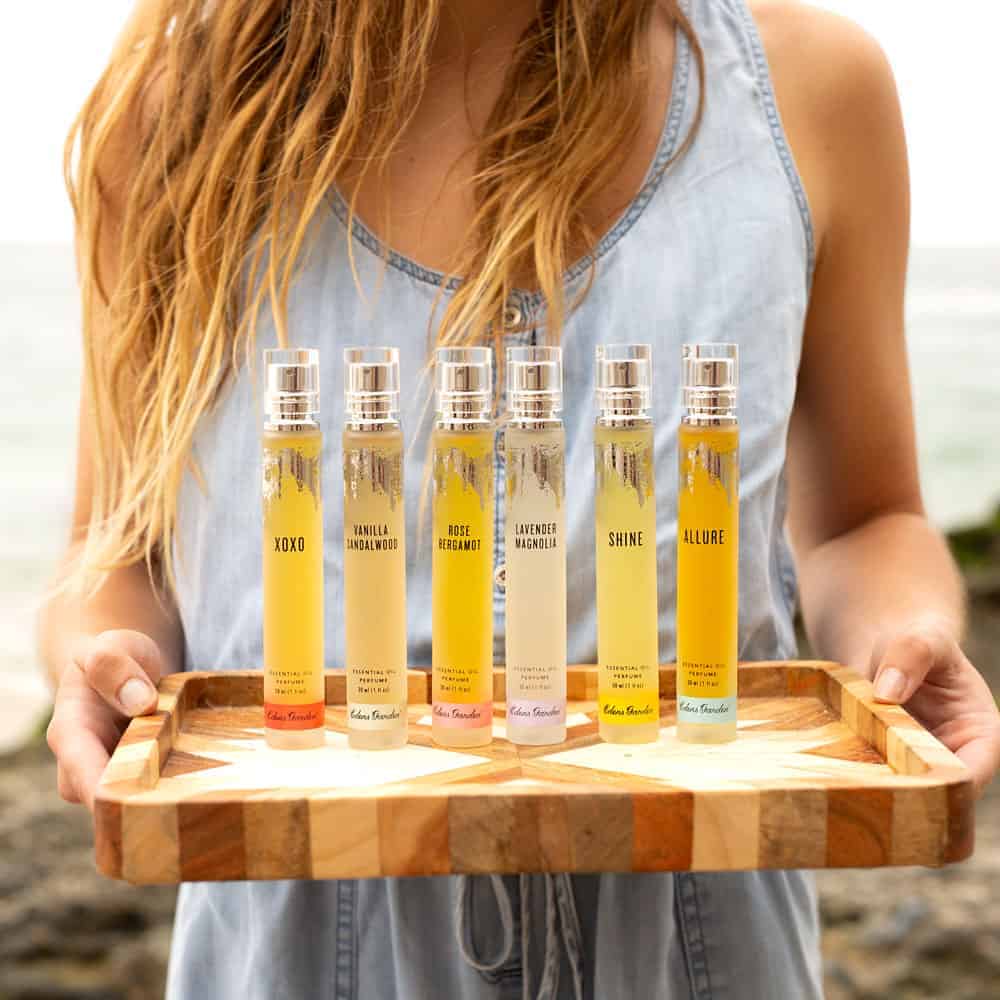 The lineup includes 6 light, natural scents, all of which are fabulous for layering with their body oils or wearing alone. As someone who gets migraines from conventional perfumes, I absolutely adore these scents. They're not heavy or cloying and they won't give you a headache. Shine is my personal fave because it's pretty much the scent of summer distilled into a bottle. (Get the details on all the scents here.)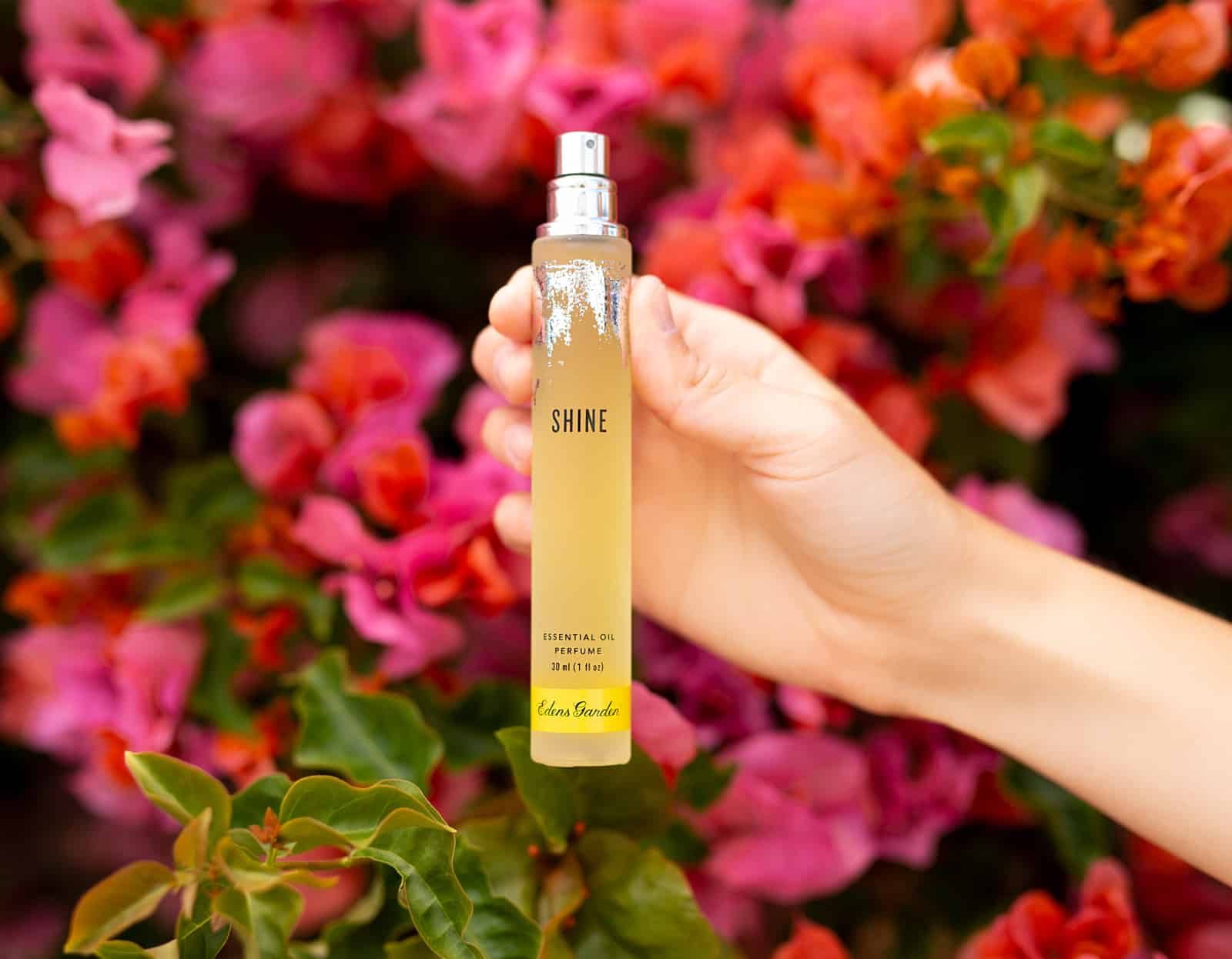 What's super fun about these essential oil fragrances is that the scent is slightly different on everyone because they react to your body's unique chemical makeup. And, as you'd expect from Edens Garden, rather than being manufactured with phthalates and lab-developed fragrances, these perfumes get their scents only from essential oils. The 20% concentration means they can last up to 12 hours.
We're giving two Hello Glow readers a chance to win their choice of two Edens Garden natural perfumes. Enter using the form below. Good luck!
8