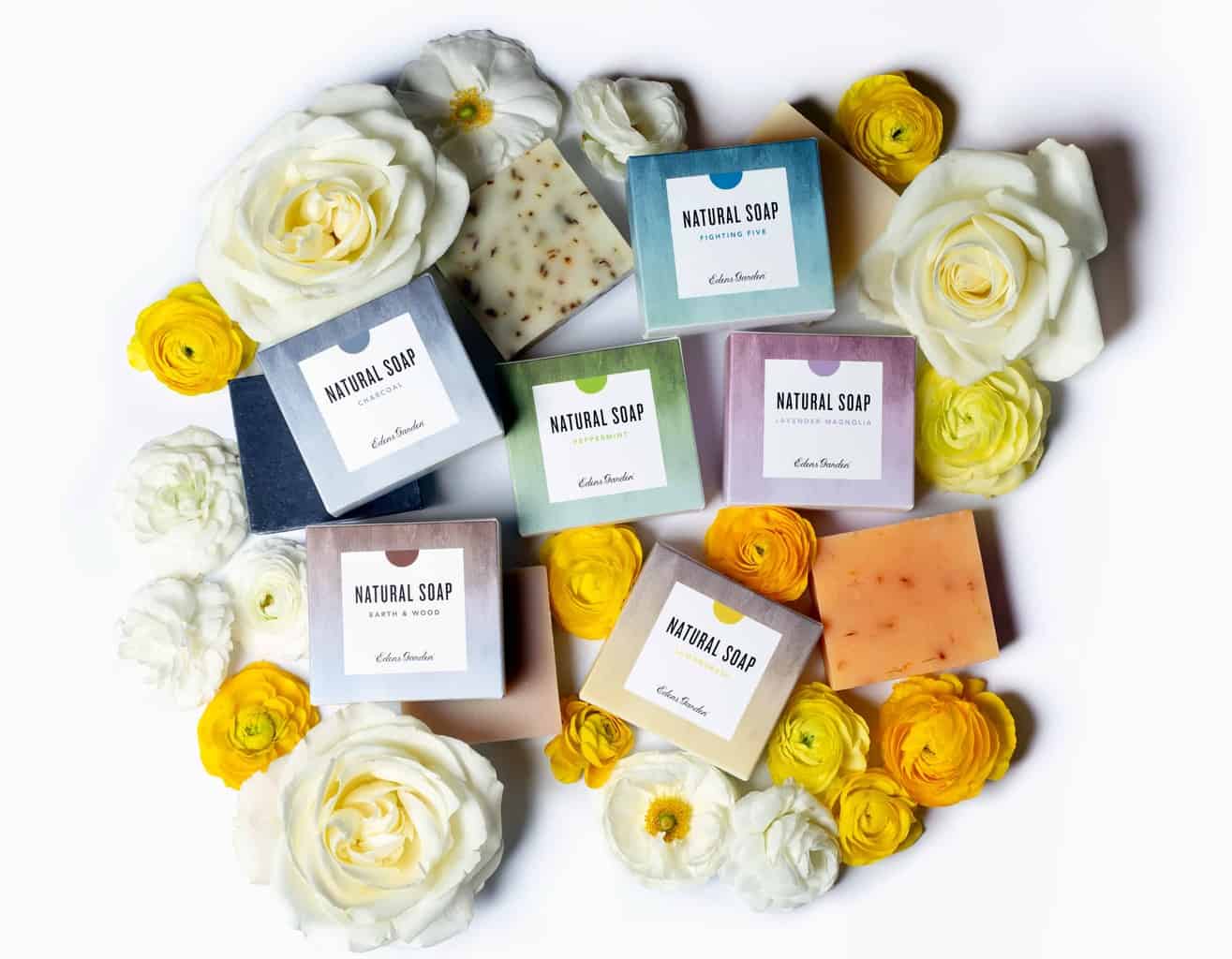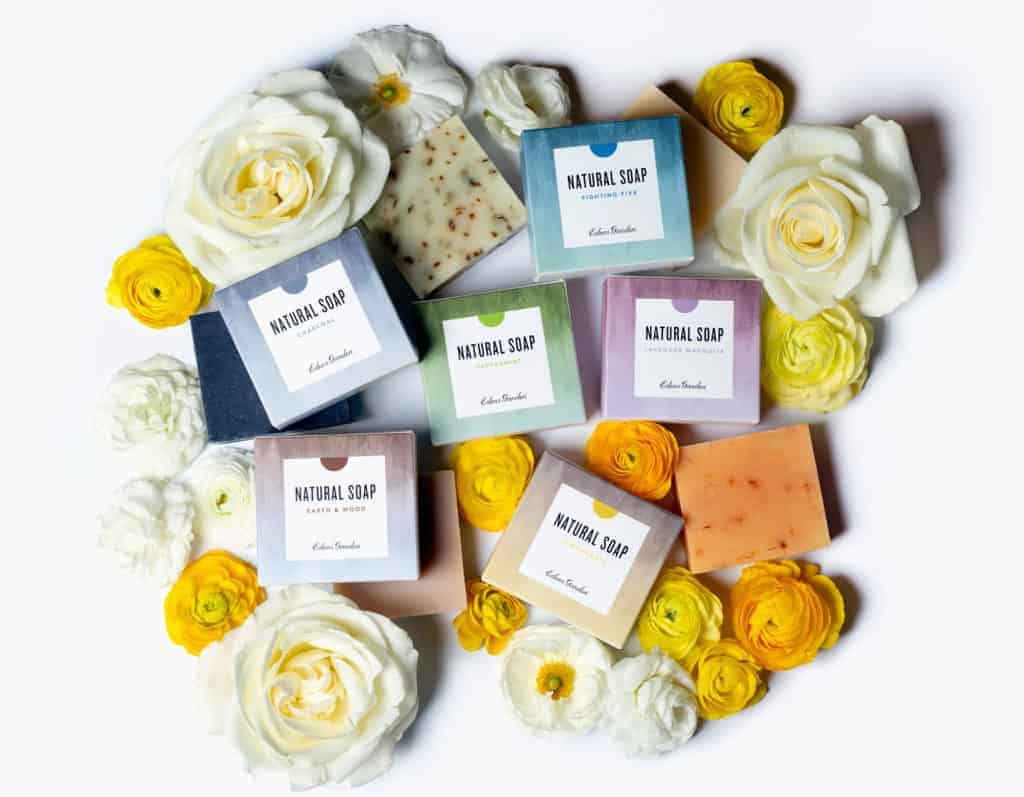 Edens Garden is one of our most favorite brands–their essential oils are legit and we've been super excited to see them start expanding their lineup into other products. Their body oils? Amaaaazing! And now they've come out with a line of natural soaps.
These soaps smell so good–but, I mean, of course they do, they're made with Edens Garden essential oils! They're artisan-made, free of phthalates and completely vegan. And they come in the following varieties: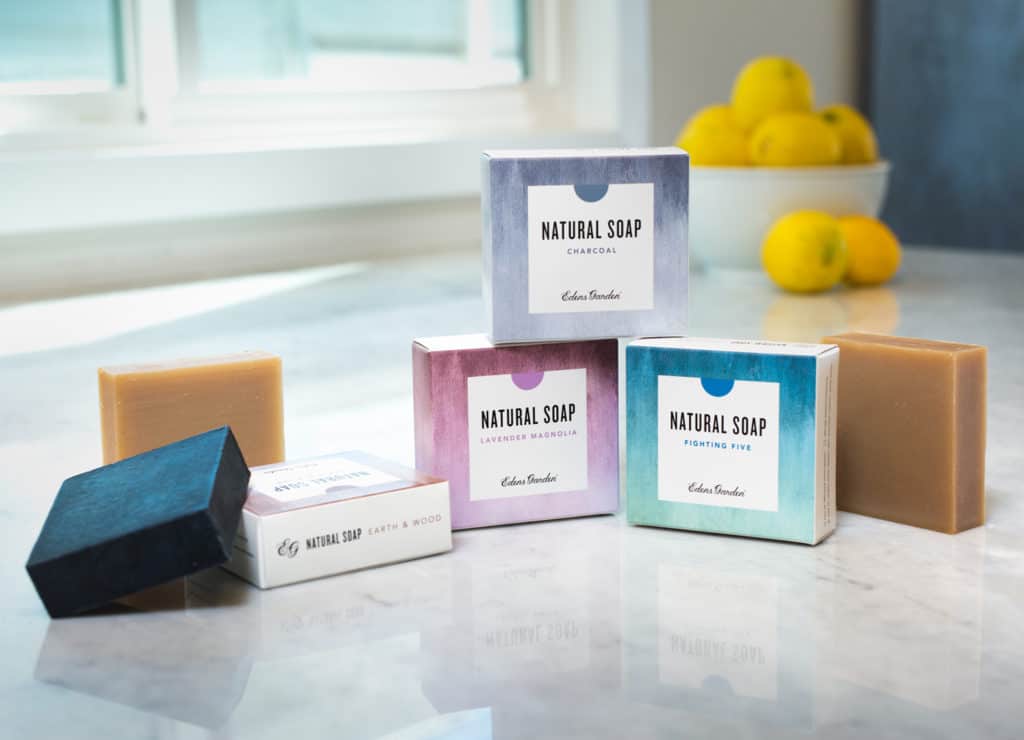 Charcoal – We love detoxifying charcoal here on Hello Glow! This soap is great for acne-prone skin, but it also helps protect against free radicals, so every skin type can benefit.
Earth & Wood – A skin-balancing soap that smells woodsy and fresh–it's my husband's favorite for washing his face.
Fighting Five – The perfect bar for washing up after an afternoon gardening (or washing your hands after a visit to your kid's preschool classroom!), Fighting Five is Edens Garden germ-fighting synergy blend.
Lavender Magnolia – Lavender reduces inflammation and the fresh floral scent of this bar is totally intoxicating.
Lemongrass – With healing calendula extract, this soap is ideal for oily skin. And who can resist the smell of lemongrass?
Peppermint – Seriously the best way to start your morning. Invigorating! Minty! Instant aromatherapy!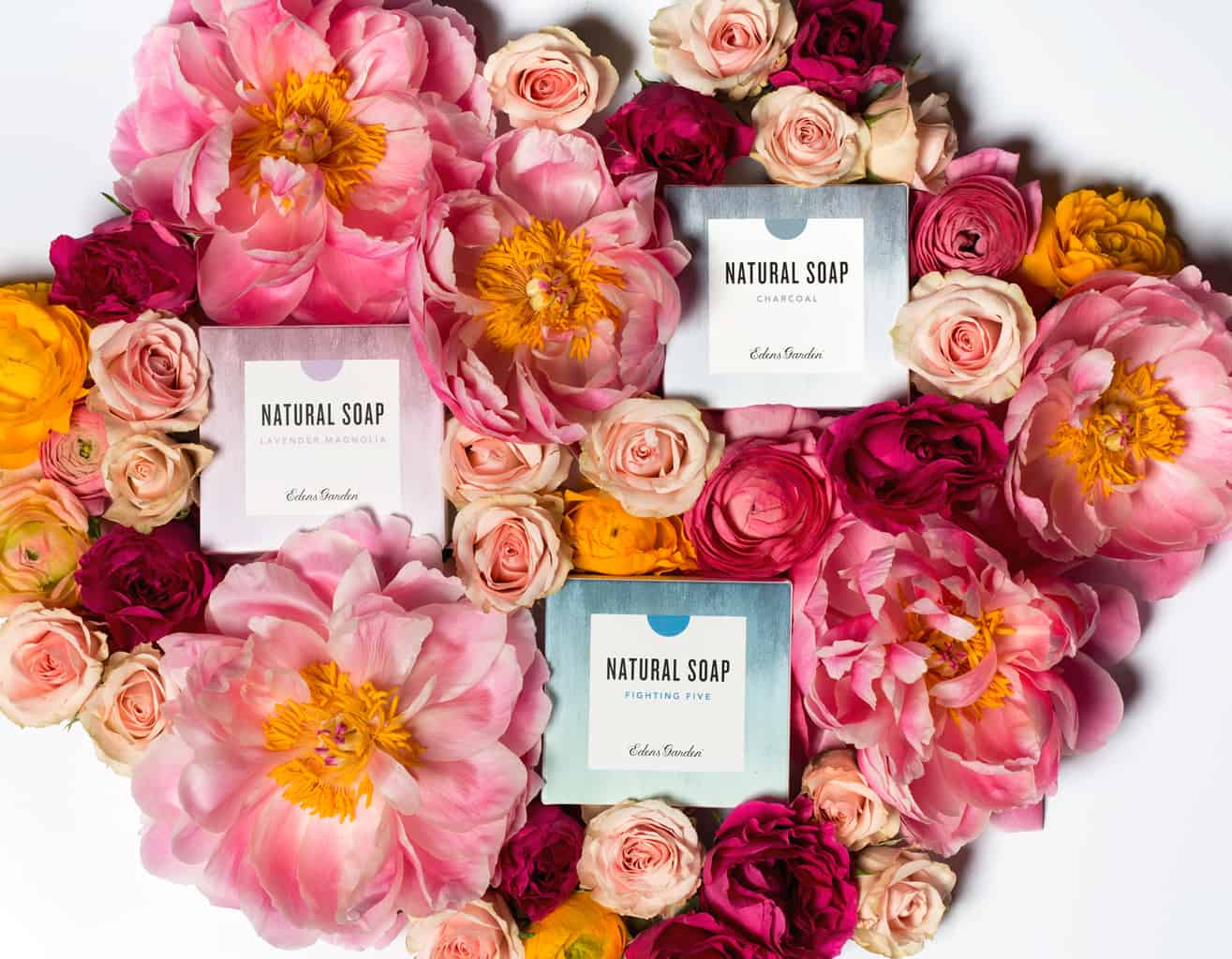 We're teaming up with Edens Garden to give two Hello Glow readers their line of natural soaps! There are two ways to enter: on Instagram, like our giveaway post, follow Hello Glow and Edens Garden, and tag two friends. And here on the blog, you can fill out the Rafflecopter form below. Good luck!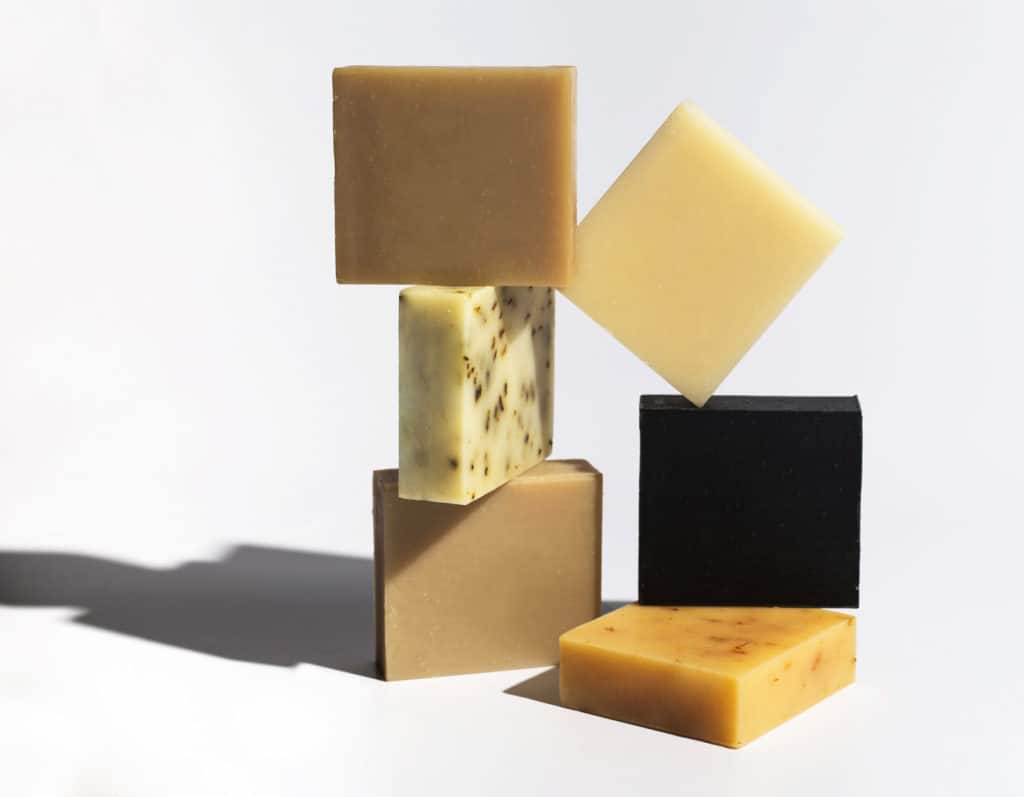 16