You know that feeling when you discover a new brand that you love? And you can't stop going to their website and making lists of everything you want and telling all your friends that they really seriously right now need to check it out? That's how I feel about Edens Garden. It's an essential oil company founded by a woman (which I love!); it's not an MLM, so you can skip the rep and order directly from their website. They're also totally serious about quality control and selling 100% pure therapeutic grade essential oils. They are unadulterated, high quality, and safe.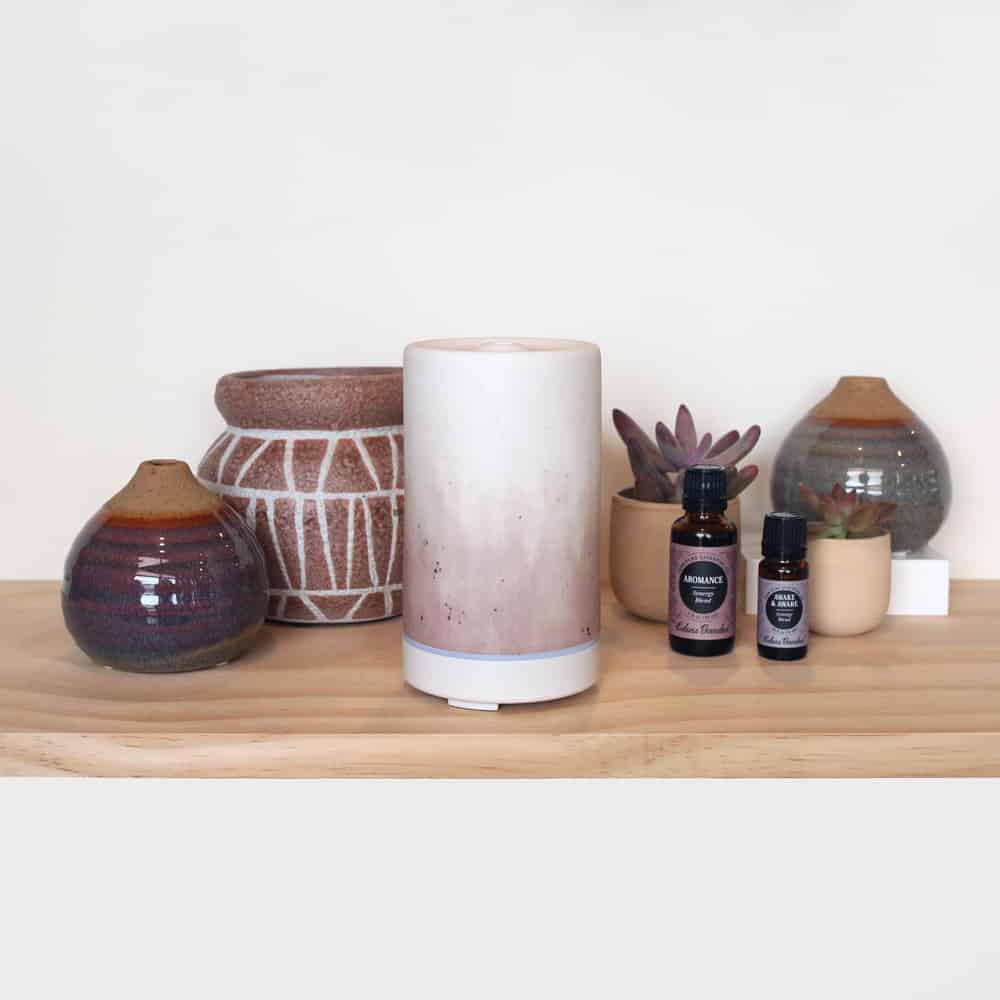 And, okay, their products are also pretty. What can I say? I have a weakness for good design and aesthetically pleasing packaging. (Luckily these oils are fantastic inside and out.) Edens Garden sent me an assortment of their products to try out and opening up the box felt a little bit like Christmas morning. Let me share some of my favorites:
Ombre Ceramic Ultrasonic Diffuser // Why why WHY are so many essential diffusers so cheap looking and hideous? This one is absolutely beautiful and I love having it in our living room because it's not an eyesore.
Body Oil Set // Edens Garden body oils are everything—especially when you're suffering from dry winter skin. I've been using the Lemon Ginger oil after showering, and it helps perk me up for the day.
Stress Relief // Because it's December, the most stressful month of the year.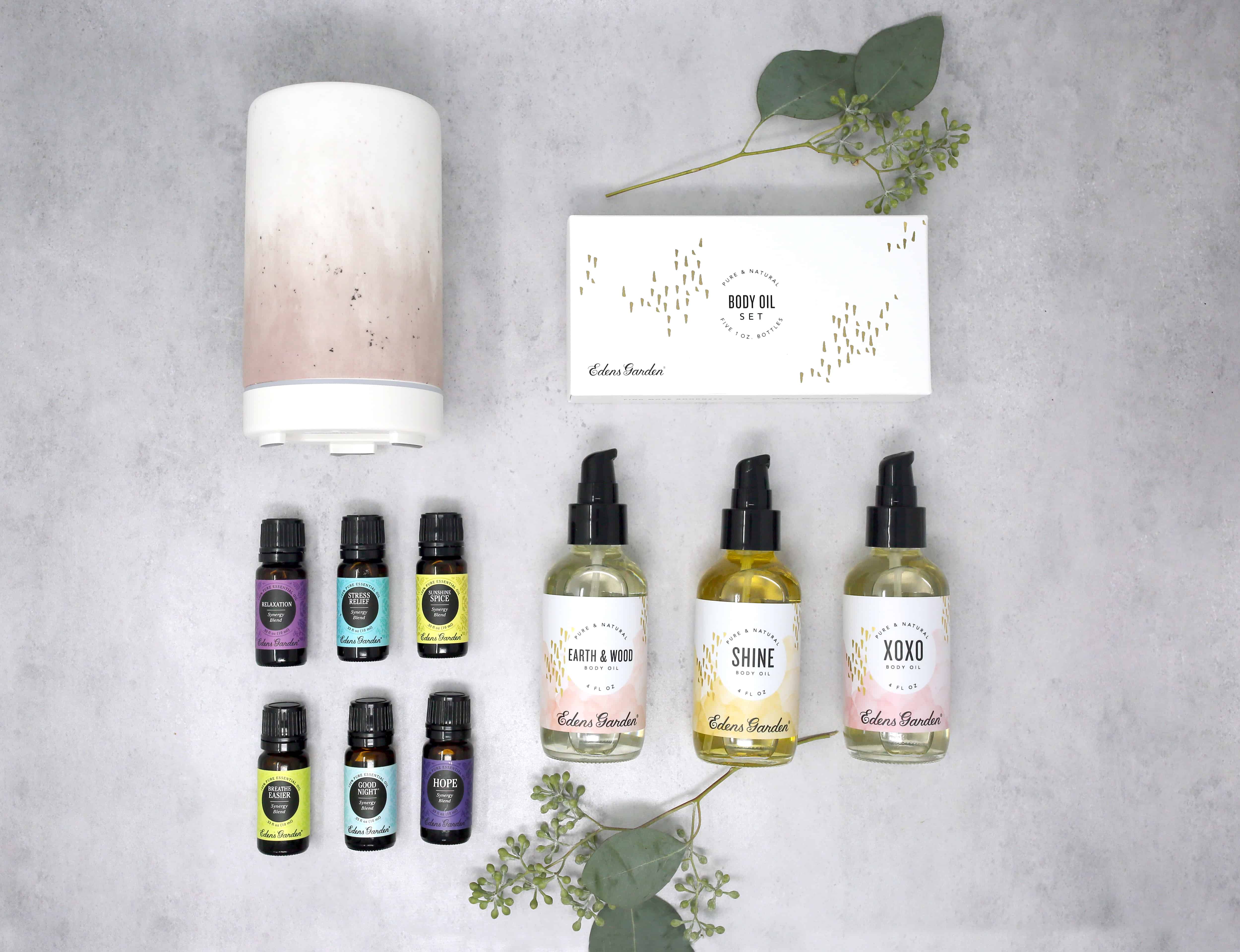 I'm super excited that we're teaming up with Edens Garden to give you a chance to try these products and more. We're giving away:
And it gets even better! We have 2 sets to give away, which means you have 2 chances to win. Hop over to our Instagram account and enter there, then use the form below for another chance. Good luck!
1