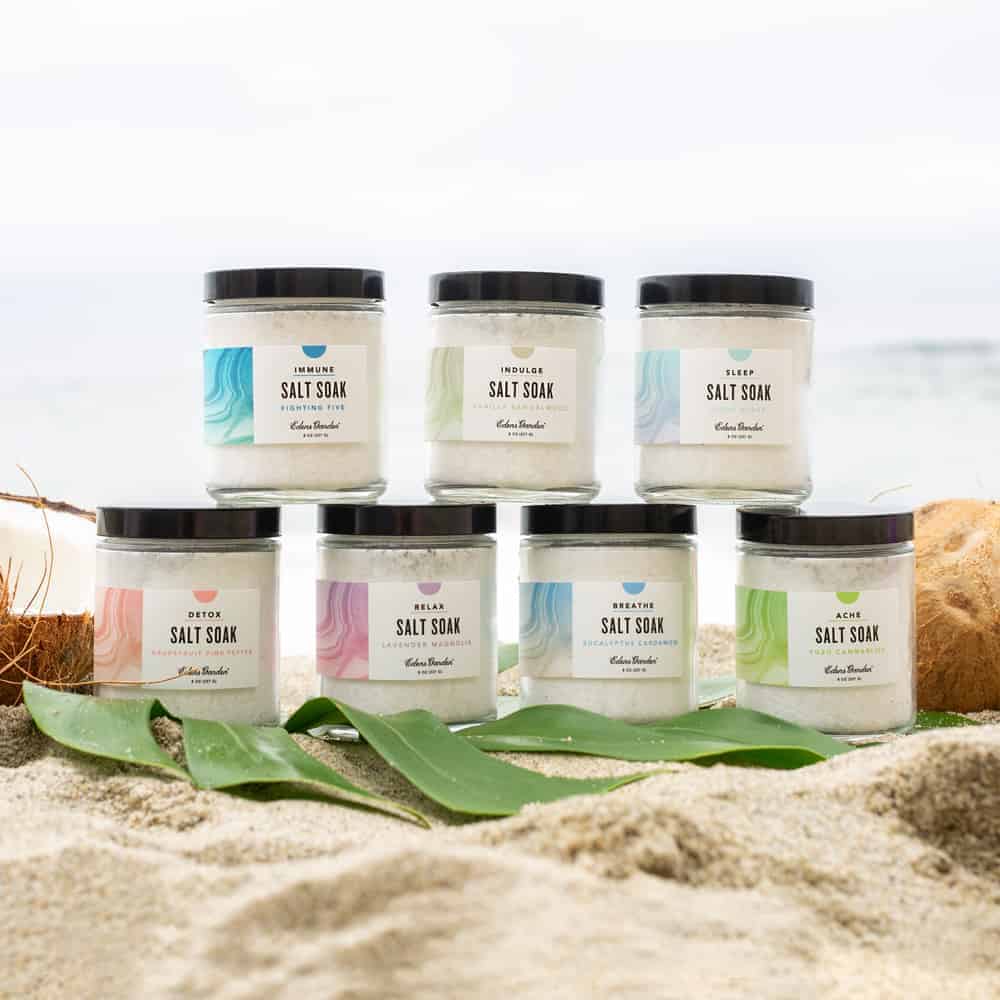 Are you feeling run-down with school back in session? Need a little zen in your life? Our friends at Edens Garden have just the thing for you: their new salt soaks, otherwise known as relaxation in a jar.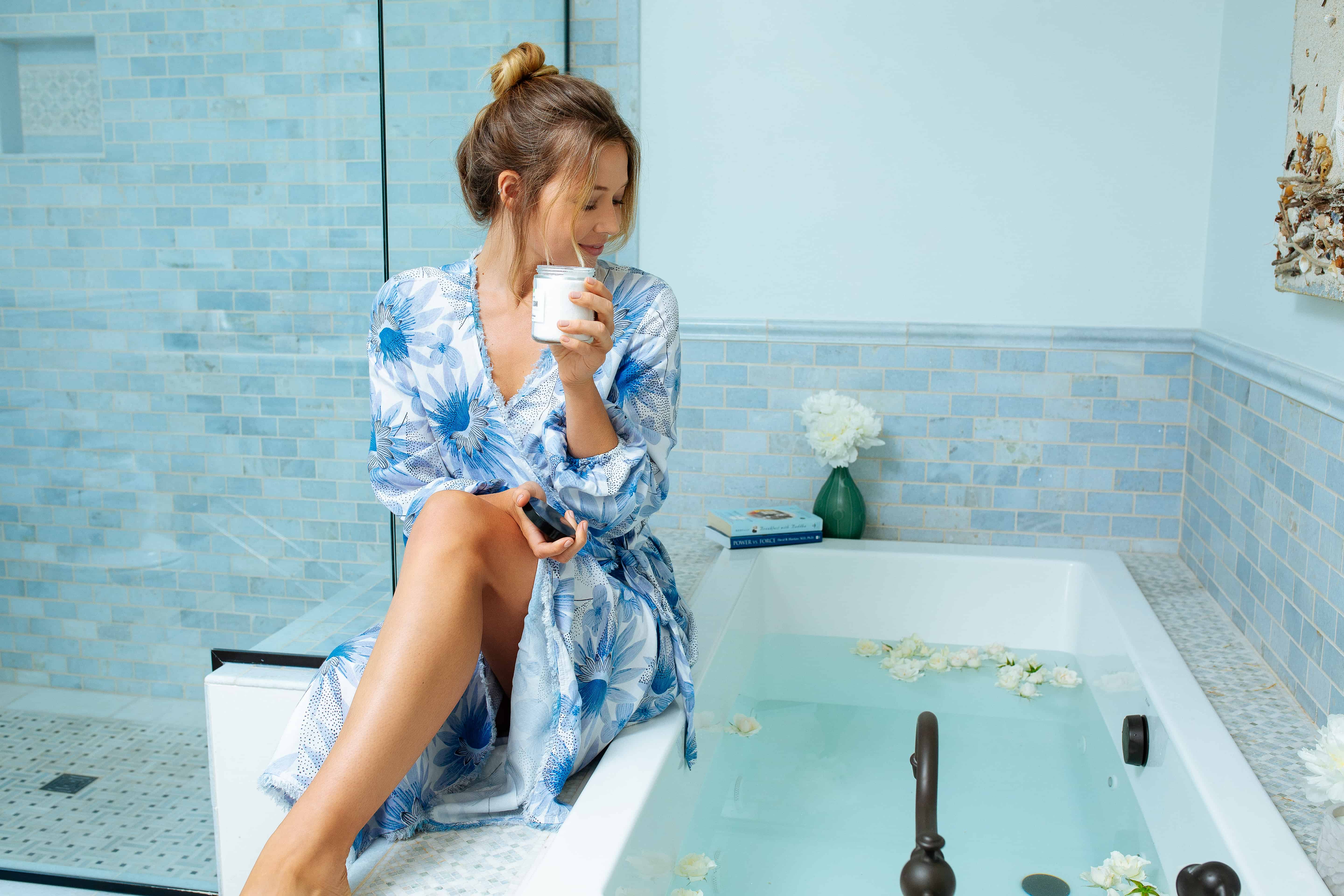 Ahhhh.
As with all of Edens Garden's products, these salt soaks are scented with high quality, 100% pure essential oils instead of cheap synthetic fragrances. They also contain the perfect blend of sea salt and epsom salt–we've written about why we love epsom salt and these soaks are a great way to reap its benefits!
The soaks come in 7 different varieties, all with different aromatherapy benefits:
Breathe, with Eucalyptus and Cardamom
Immune, with the Fighting Five blend
Sleep, with the Good Night blend
Detox, with Grapefruit and Pink Pepper
Relax, with Lavender and Magnolia
Indulge, with Vanilla and Sandalwood
Ache, with Yuzu Cannabliss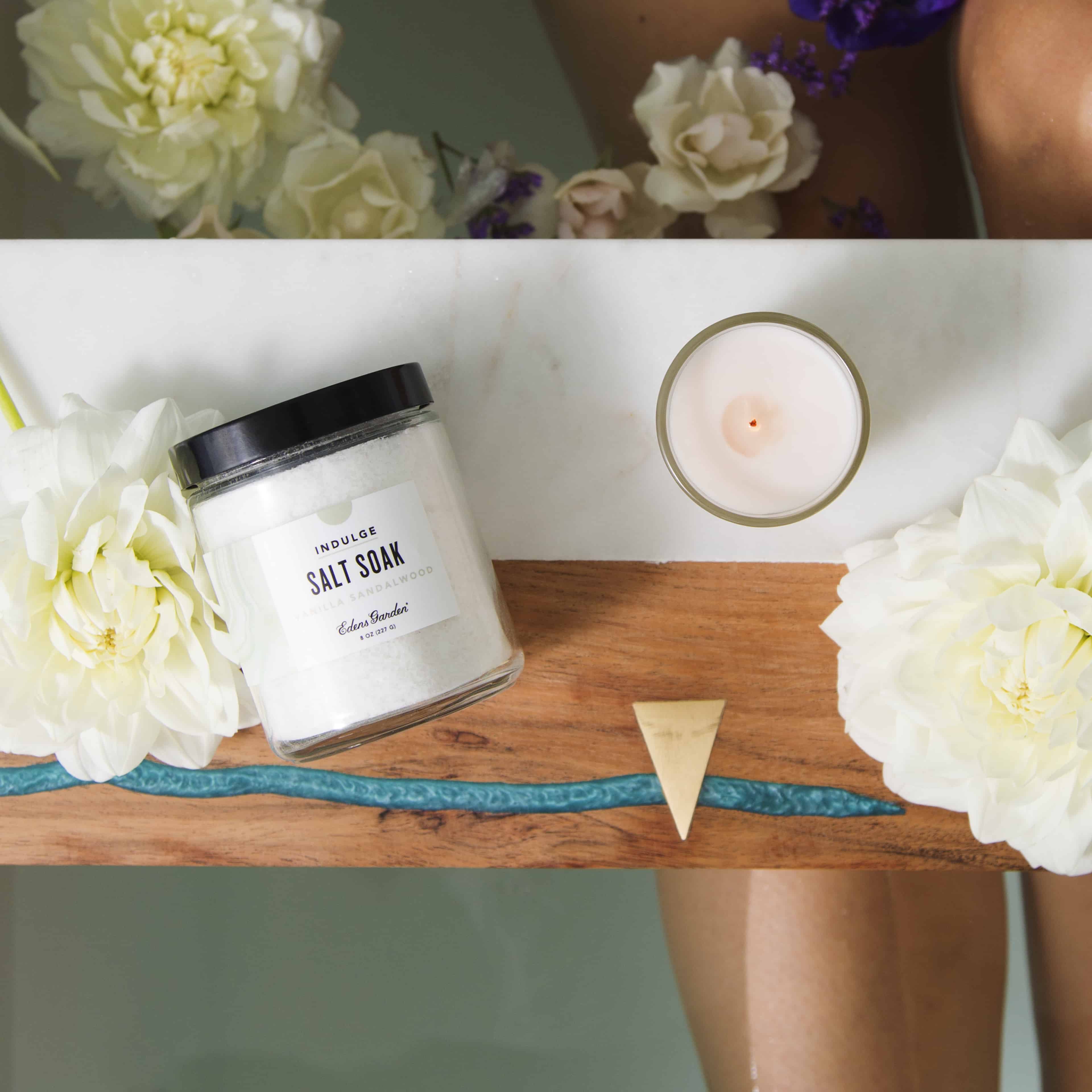 We're giving one Hello Glow reader a chance to win their choice of two Edens Garden salt soaks. Enter using the form below. Good luck!
0