The Aloe vera plant is a beautiful, spiky succulent, a member of the lily family. Aloe is not only easy to care for (and lovely to look at) but has also been used for thousands of years as a multi-purpose medicinal plant [source].
This miraculous plant is on everyone's basic list of home remedies, and while most of us think of aloe as just a burn treatment, its beauty uses are endless. Aloe is the perfect all-purpose plant to keep on hand—and to add a little greenery to your room!
Of course, aloe is also edible, and it's a common ingredient for recipes promoting beauty from the inside out. Aloe vera supplements have been shown to improve facial wrinkles and skin elasticity [source], making them a must-have for natural beauty lovers.
Yes, this healing ingredient is popular in aloe drinks and juices, but we're also sharing interesting new ways to use aloe in desserts, cocktails, and snacks.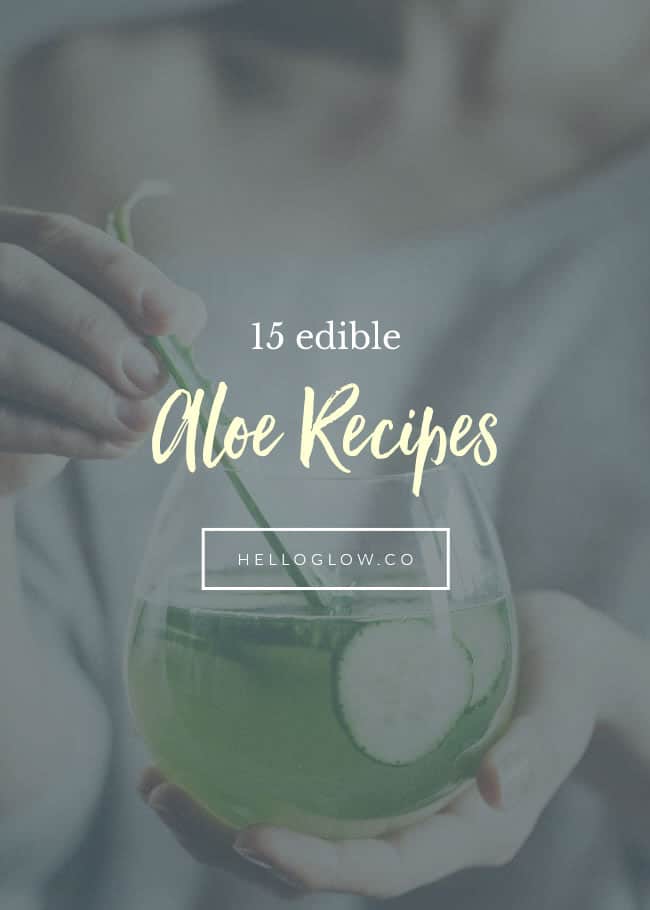 15 Edible (or Drinkable!) Aloe Recipes
When taken internally, aloe vera juice can help with digestion and bowel regularity, and it can also be detoxifying. Seventy-five potentially active constituents have been identified in the plant, including vitamins, minerals, amino acids, and enzymes [source], and it has been well-reported to have anti-inflammatory, antibacterial [source], and antiviral qualities.
Aloe has cleansing properties for the digestive tract. Start with small amounts of aloe vera juice daily (1–3 ounces), but be sure to read the label directions before ingesting aloe vera juice because it can have laxative effects.
Let's be honest: plain aloe vera juice does not taste good. Turn it into a hydrating water recipe with coconut water and cucumber to sweeten things up.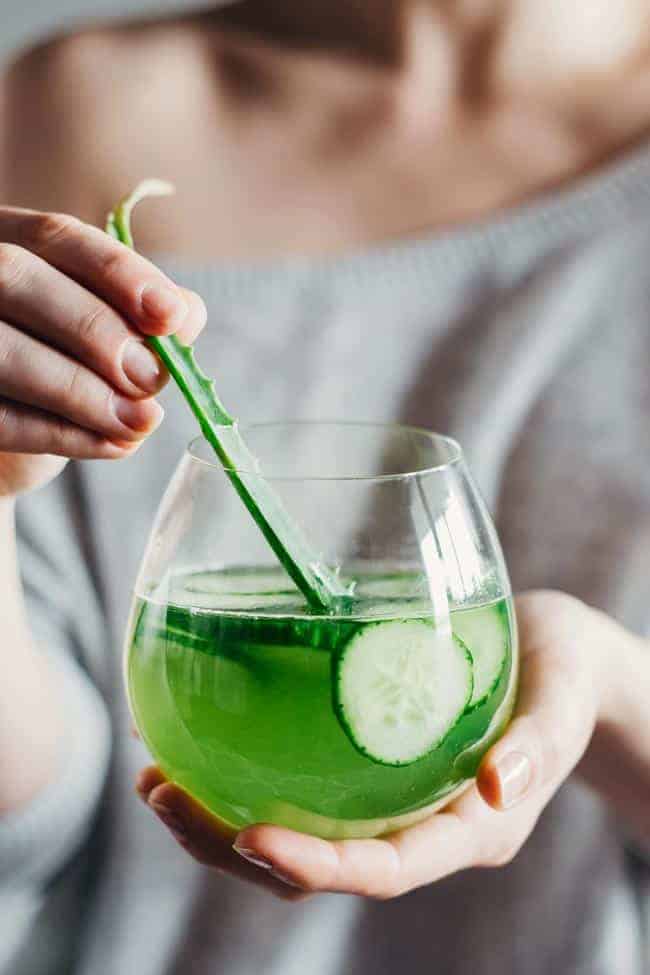 3 Hydrating Aloe Water Recipes
Loaded with minerals, vitamins, and antioxidants, this delicious drink has a slightly sour taste and makes the perfect refreshment after your workout.
Check out this recipe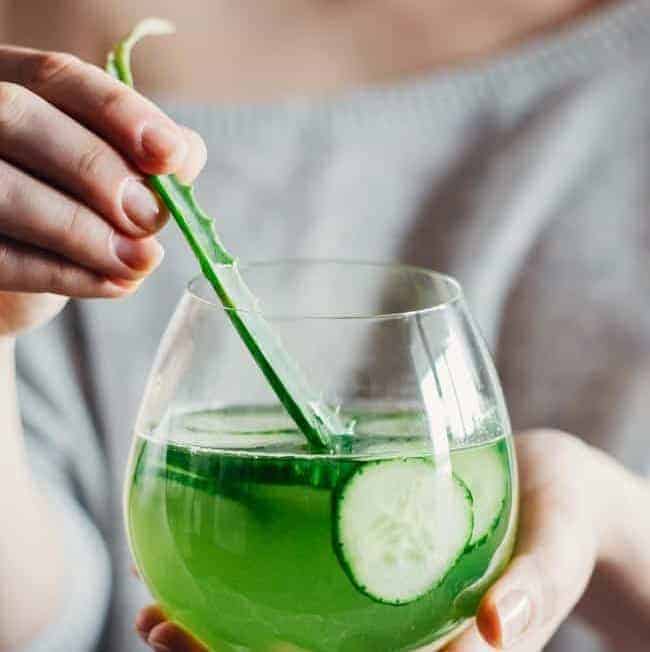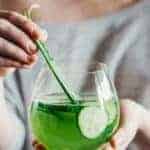 Sipping on a martini you know is good for you may sound unlikely, but this aloe vera cucumber cocktail makes it totally likely!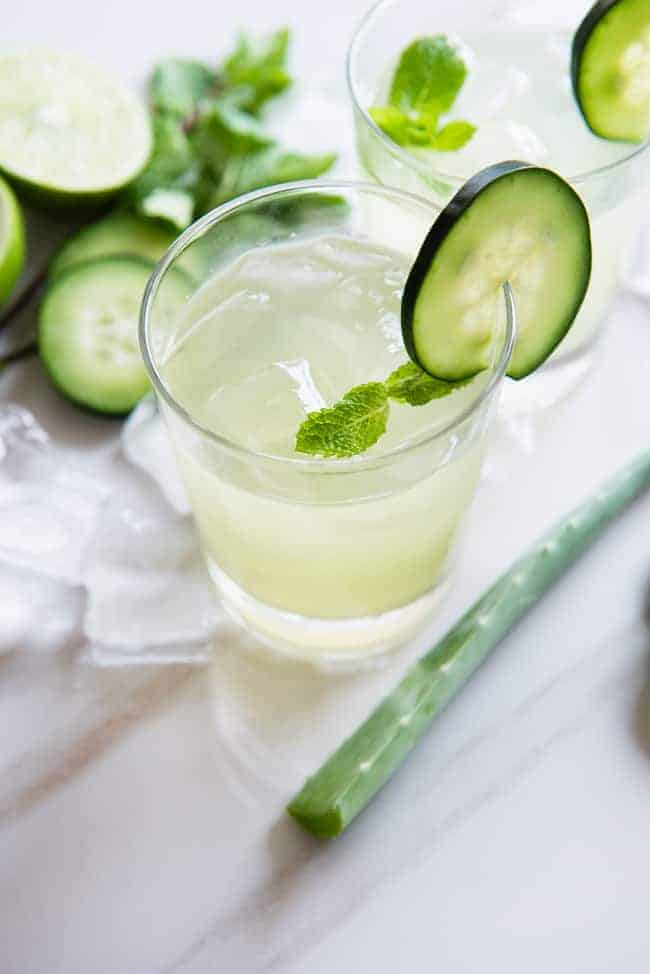 Aloe Vera Martini
The thinkThin founder and CEO shares her favorite aloe vera martini recipe.
Check out this recipe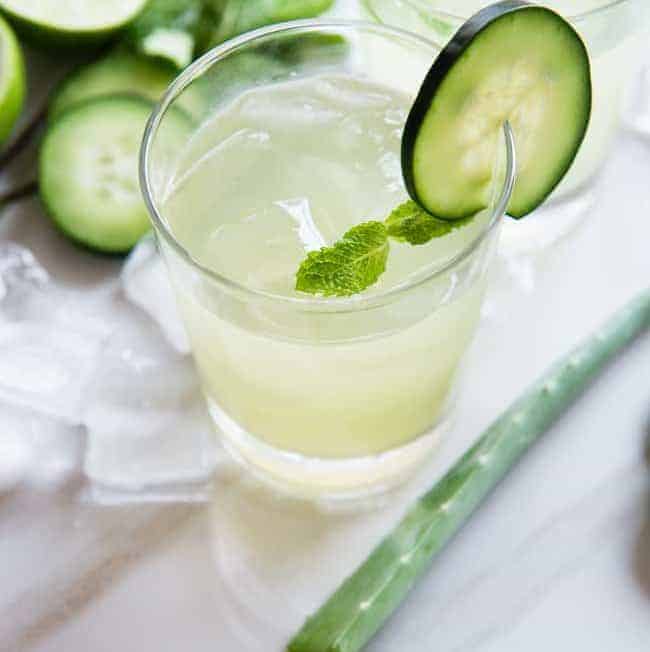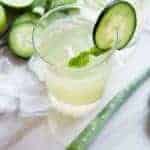 Just five ingredients—all of them vegan, and all of them healthy! This double chocolate ice cream has a cashew base and just enough aloe vera juice to make it guilt-free.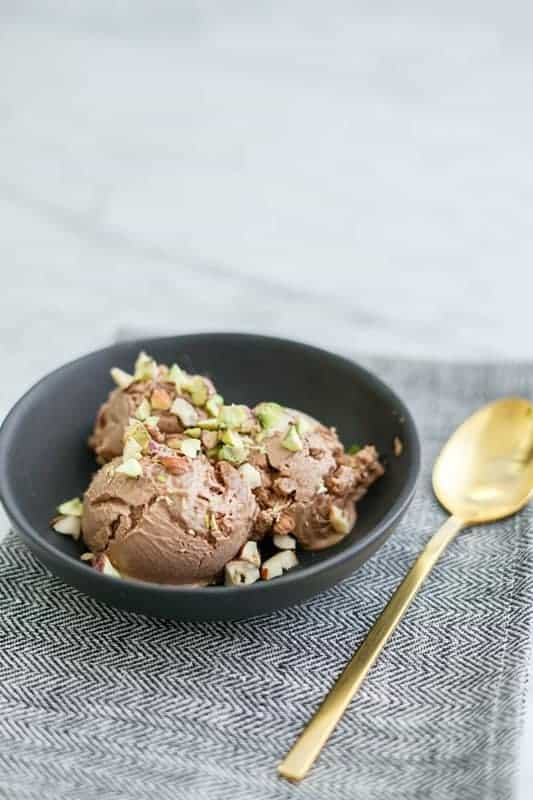 Chocolate Cashew Aloe Ice Cream
A super healthy way to enjoy ice cream, with this delicious creamy double chocolate vegan ice cream, without soy or refined sugar!
Check out this recipe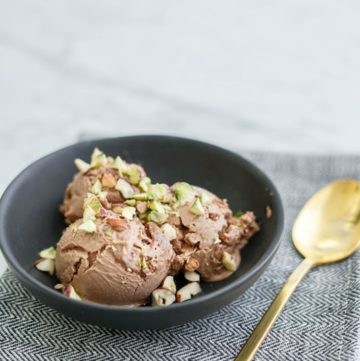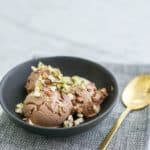 Somewhere between a granita and a jelly shot, frozen jelly is the best treat for summer! This recipe mixes refreshing mint, basil, and lime with hydrating aloe and naughty tequila.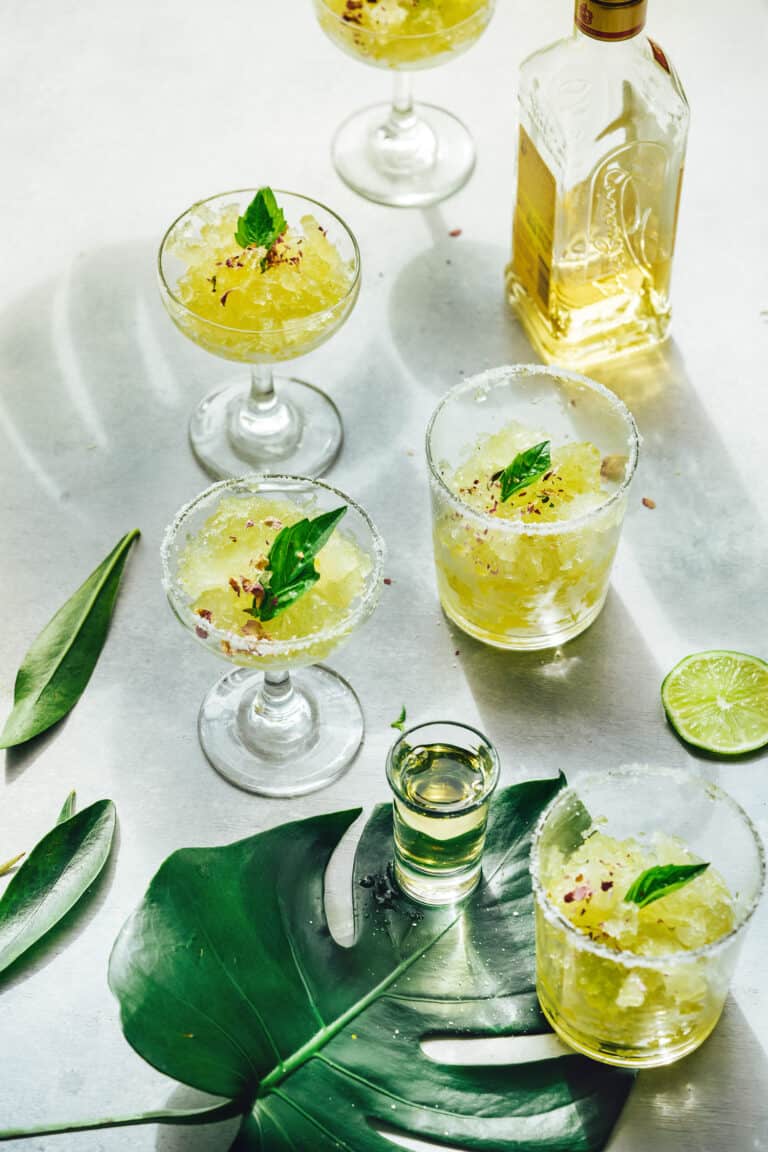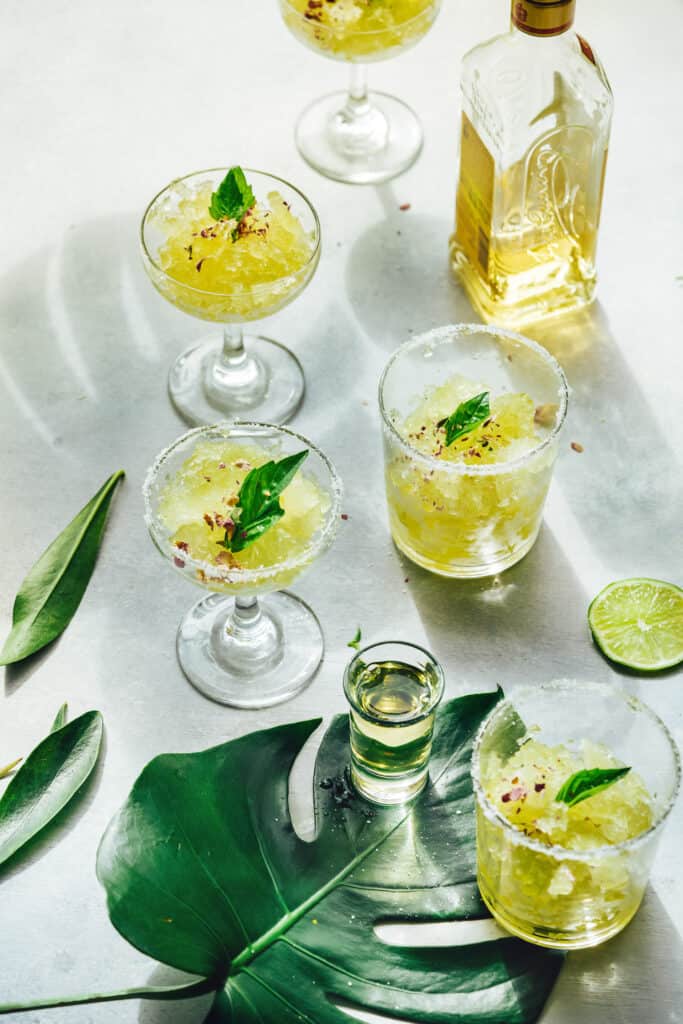 Aloe Vera, Mint & Tequila Frozen Jelly
This recipe is a bit of a mix between a granita and a fancy jello shot.
Check out this recipe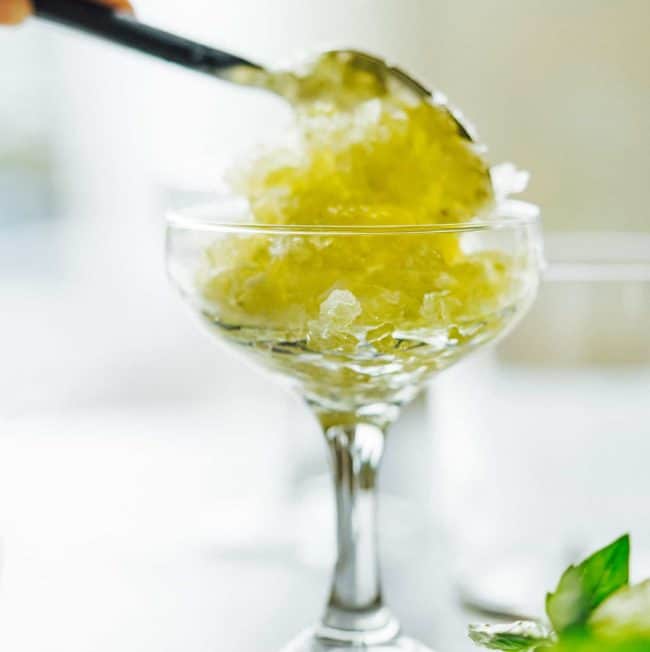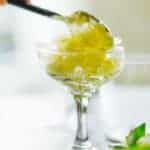 We all need an extra boost of hydration these days, which makes these kiwi aloe popsicles a midsummer night's dream come true!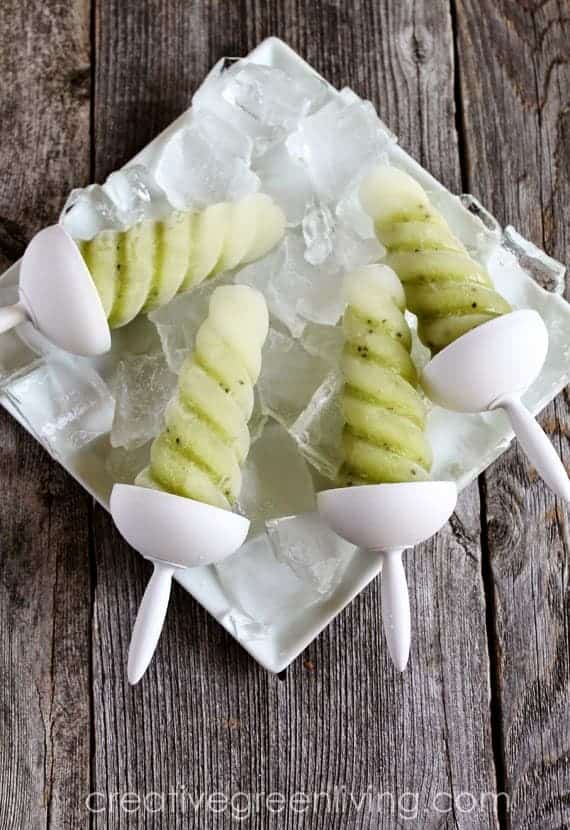 Hydrating Kiwi Aloe Popsicles
Not only do these popsicles include fruit, but aloe is super hydrating and good for you, too.
Check out this recipe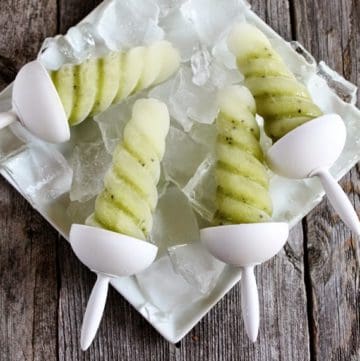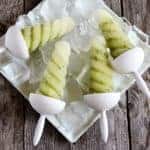 This smoothie—which uses the fresh gel from inside the aloe leaf, although you could use pure store-bought juice—is naturally sweet, using organic apple juice and strawberries to help hide any unpleasant taste.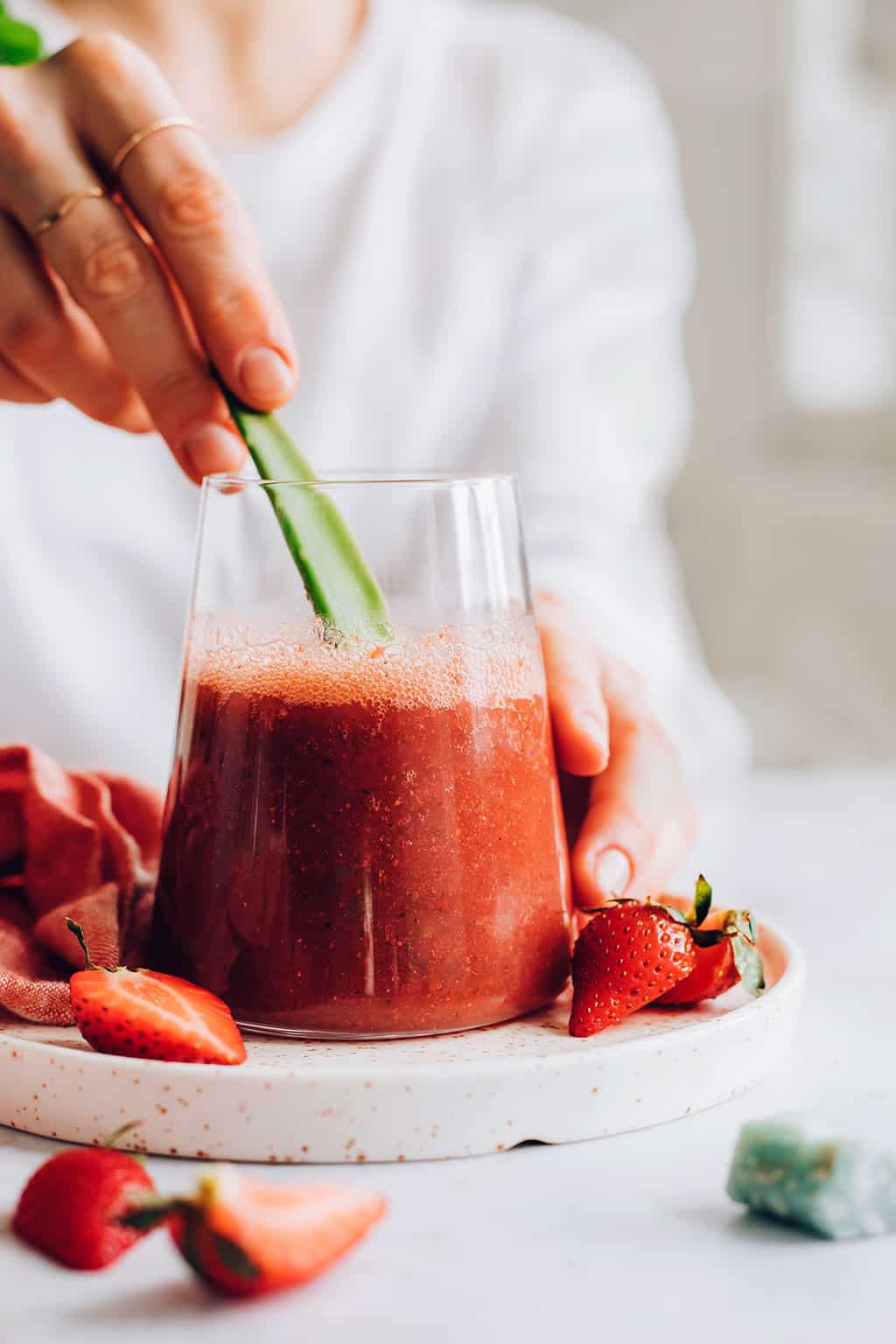 Healing Aloe Smoothie Recipe
A healthy smoothie made with fresh aloe gel, apple juice, strawberries, and kale.
Check out this recipe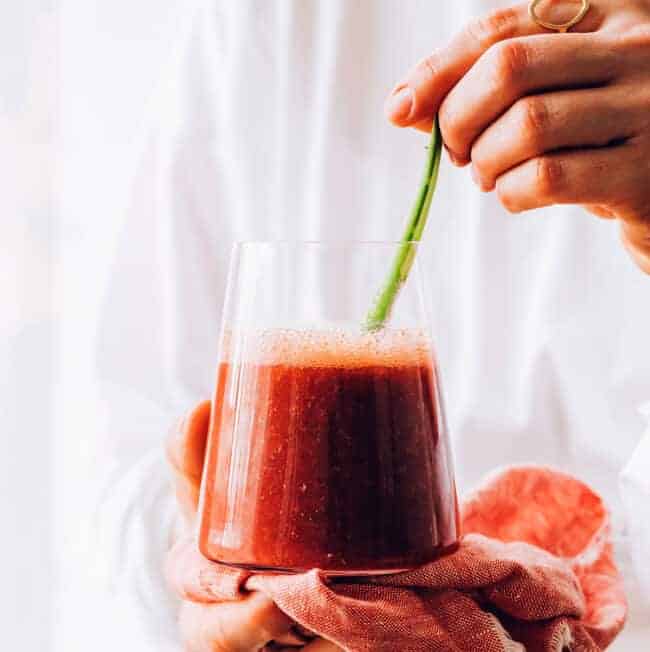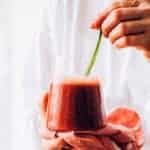 Protect and repair your skin with this tasty, drinkable combination of aloe vera, raspberries, and beetroot powder.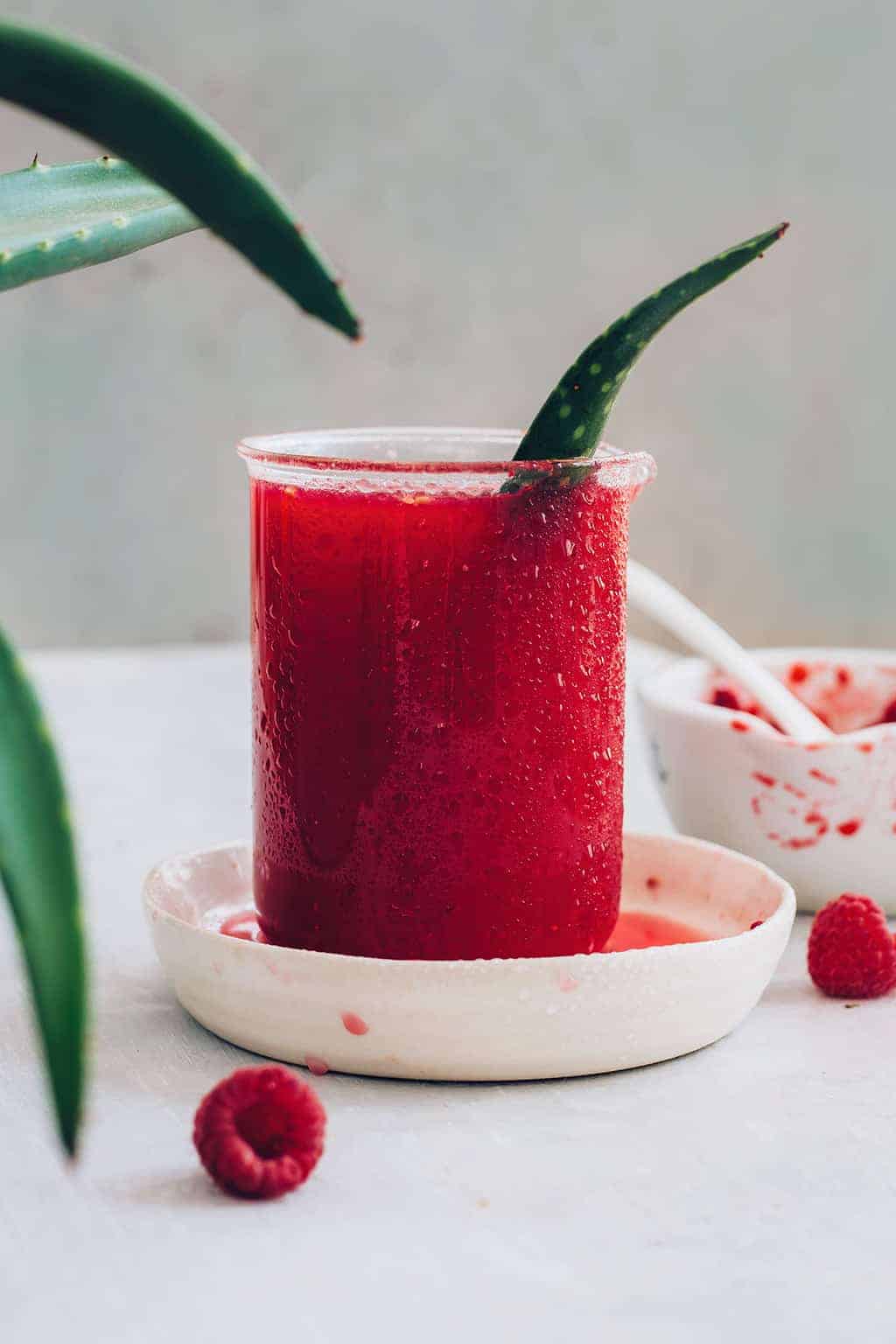 Raspberry Aloe Water
A skin-clearing elixir packed with essential vitamins, minerals, and antioxidants that support healthy, youthful skin.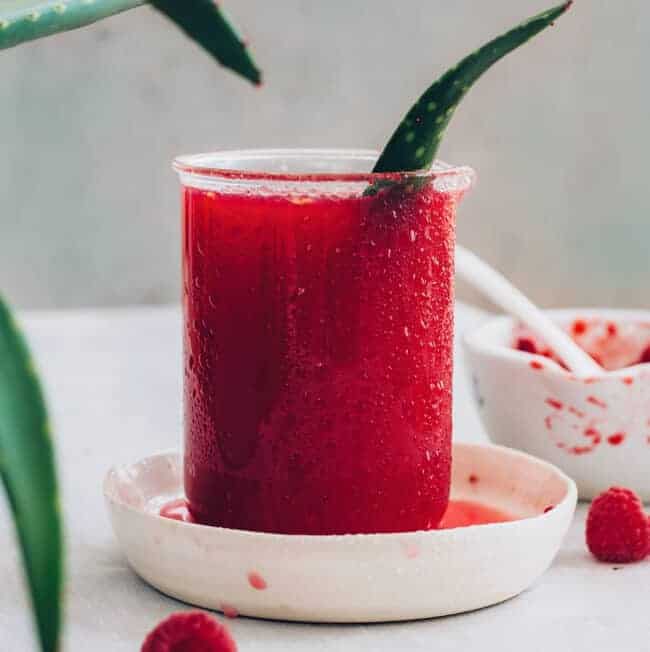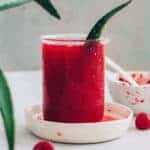 A dessert that has benefits for the digestive and immune systems and is actually good for you? Count us in! Blended with milk, the aloe in this cake tastes nothing like its raw, bitter version.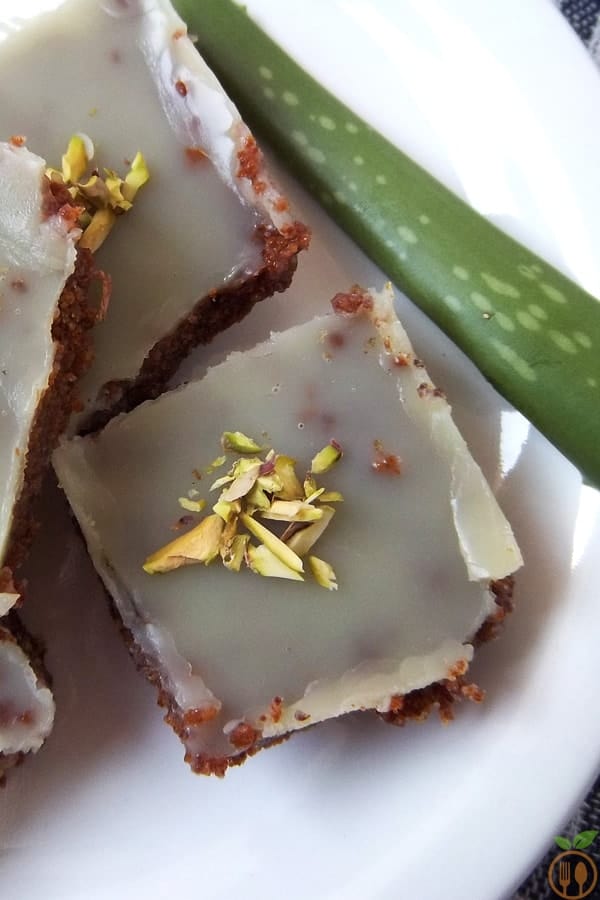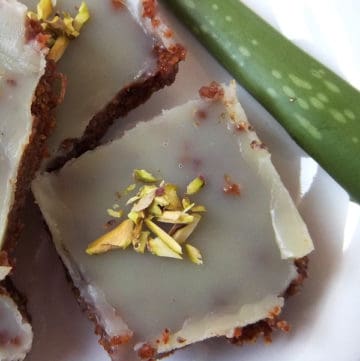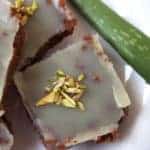 Why limit the use of aloe to drinks when you can just as easily add it to your yogurt? This simple recipe makes a very good case for poached aloe, which only adds to the health benefits of the probiotic snack.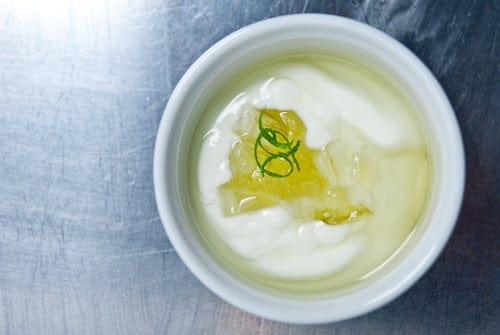 Poached Aloe Yogurt
On a bowl of plain yogurt with a bit of lime zest, poached aloe makes for a light refreshing breakfast and a great way to start the morning.
Check out this recipe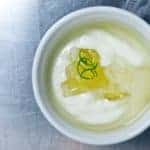 Cool down during summer days with a kiwi, aloe, chia seed snack! While the texture is similar to jello, this cooler is so much healthier!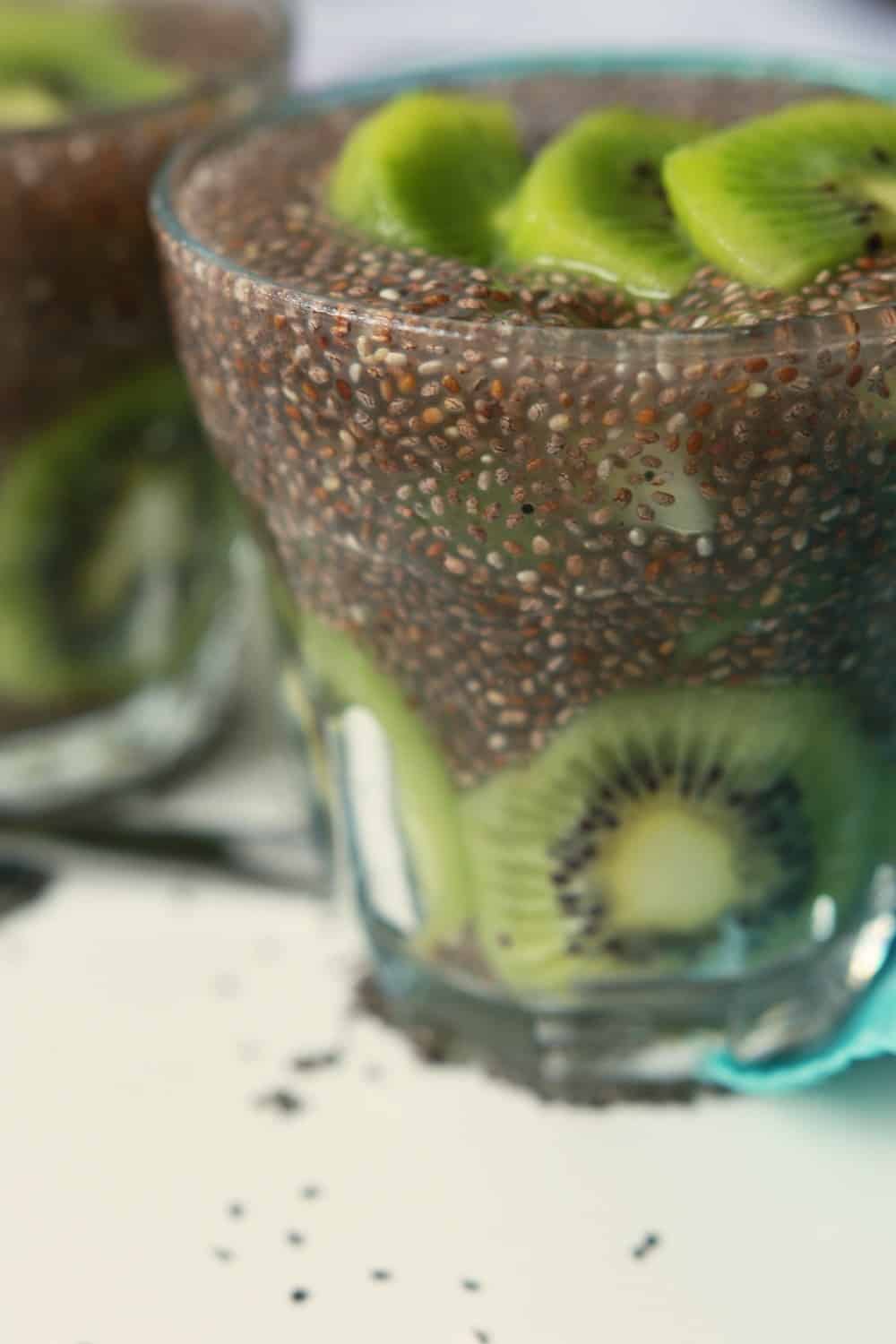 Kiwi Chia Seed Cooler
Aloe, chia, and kiwi mix together for an easy and delicious summer cooler.
Check out this recipe
11. Mini Quiches from Cooking with Manuela
Mini quiches are the perfect breakfast or brunch treat. This recipe is made with healthy aloe vera yogurt, red peppers, and parmesan.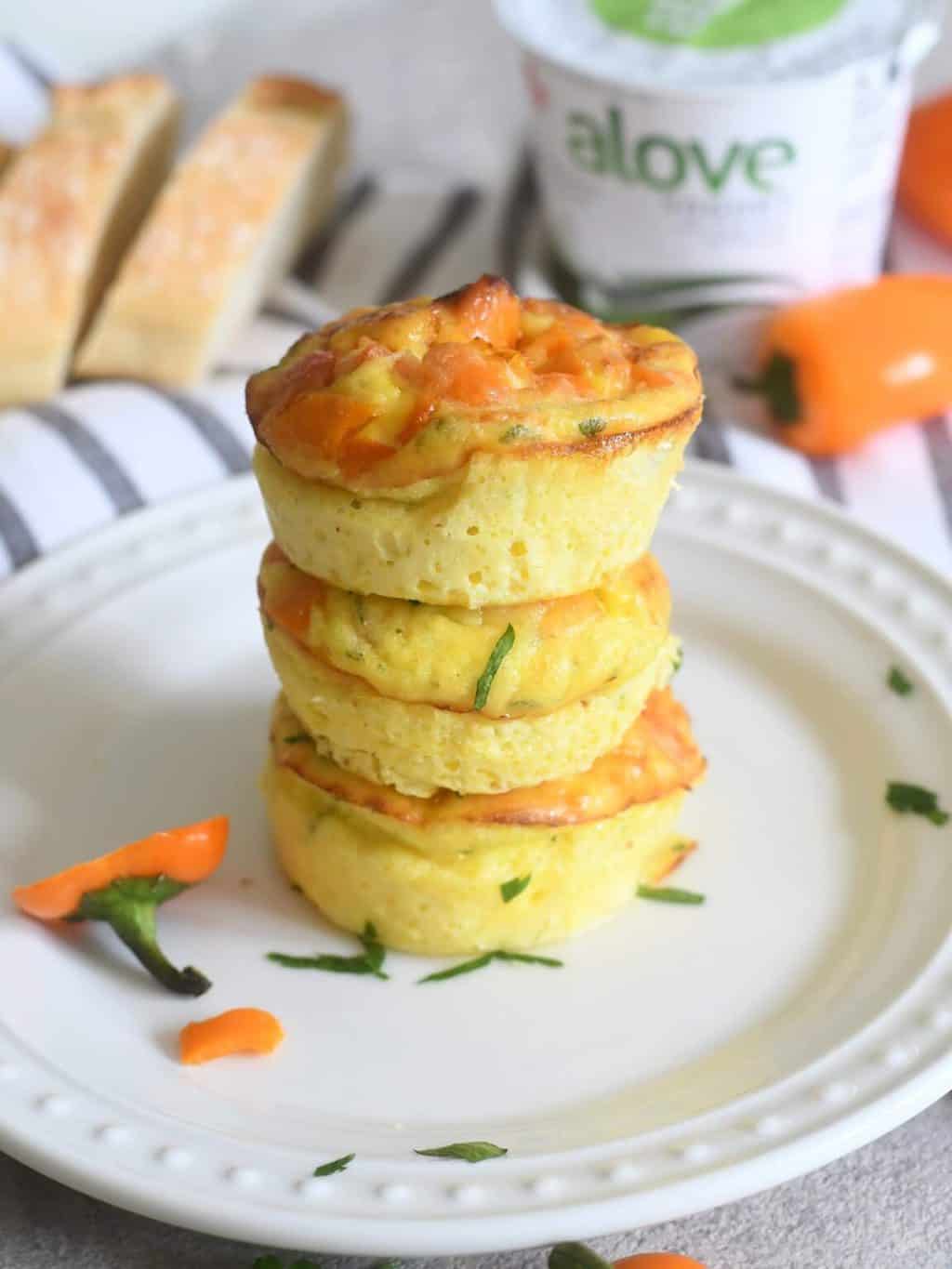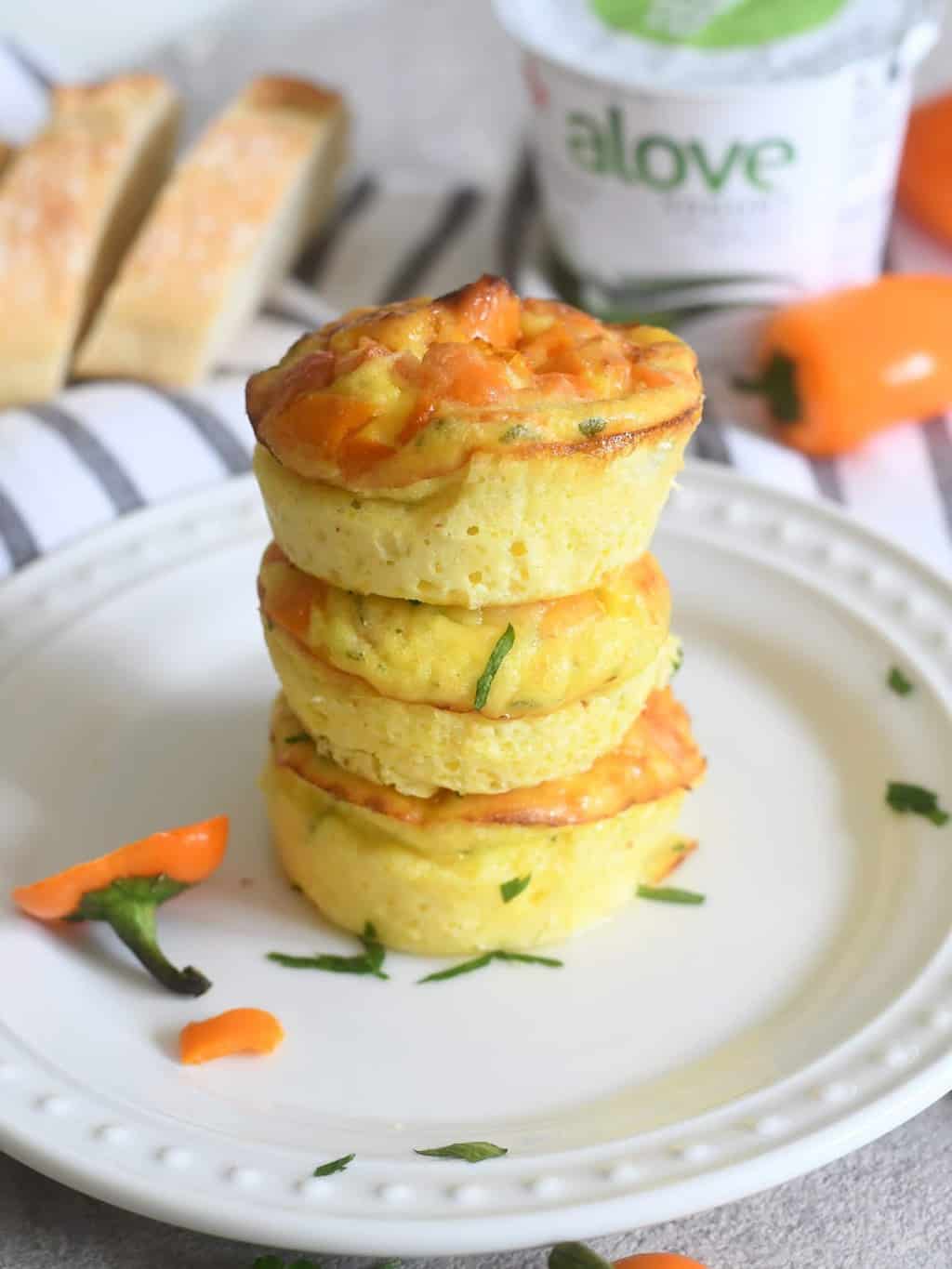 This version of a papaya lassi comes with digestive benefits: it's rich in probiotics and digestive enzymes—all that without the heaviness of dairy. Aloe, cardamom, Manuka honey, lime, and rose combine in a healthy and equally tasty smoothie.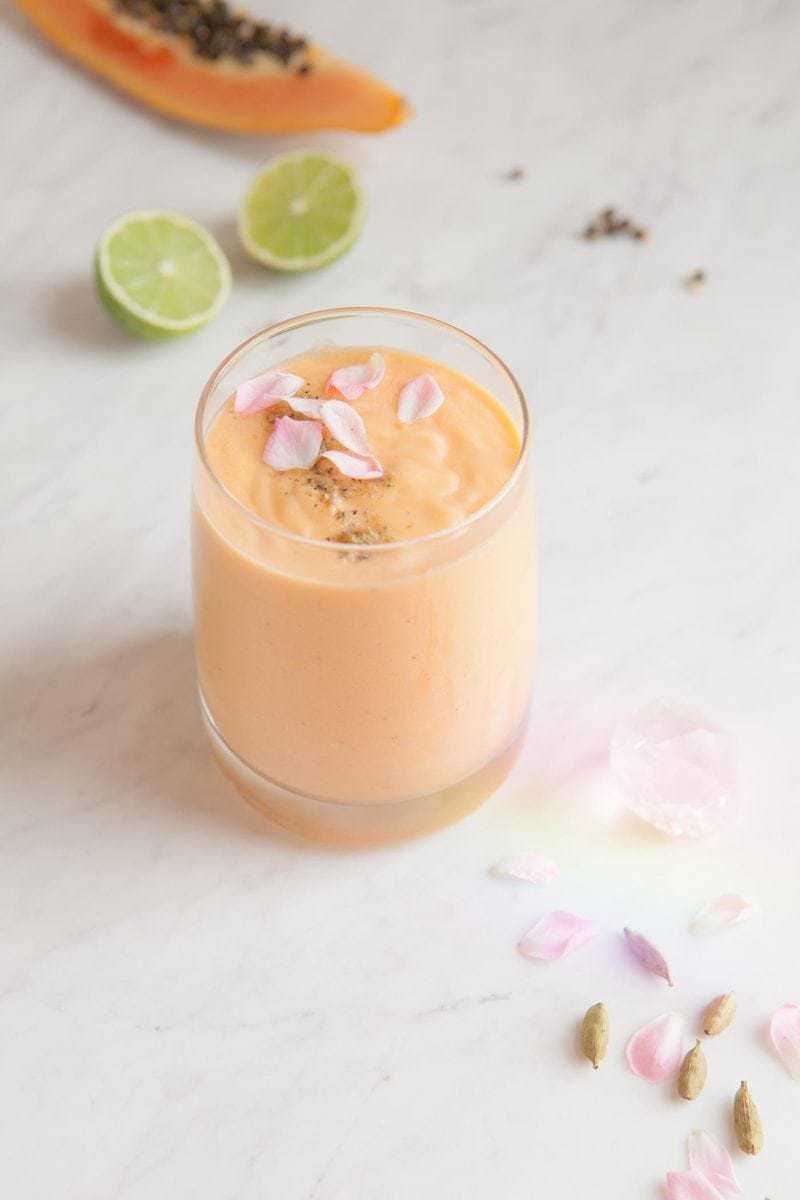 Dairy Free Papaya Lassi
A dairy-free, coconut-based papaya lassi is filled with ingredients that help soothe the digestive tract.
Check out this recipe
Ever considered adding aloe to your salad? You can totally do that and make it tasty, too. This recipe from How Daily is made with shrimp, jellyfish, mango, carrots, and cucumber, and it's super refreshing.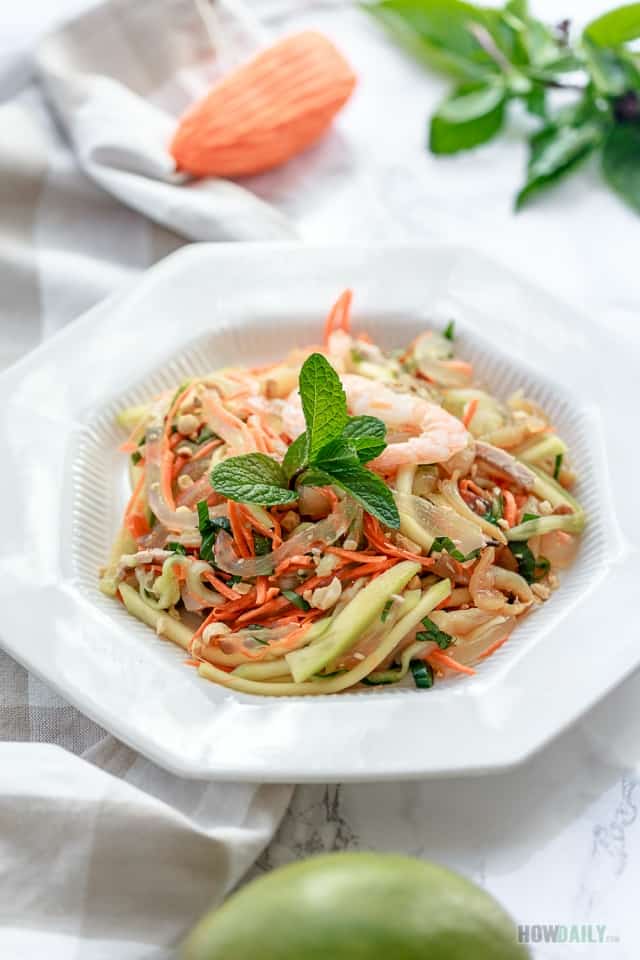 Aloe Vera Salad
This mango, shrimp, and jelly fish salad packs an extra boost with the aid of aloe vera.
Check out this recipe
Rehydrate like a goddess with this watermelon, coconut water, and aloe juice garnished with basil leaves. This is pretty much the ideal summer refresher.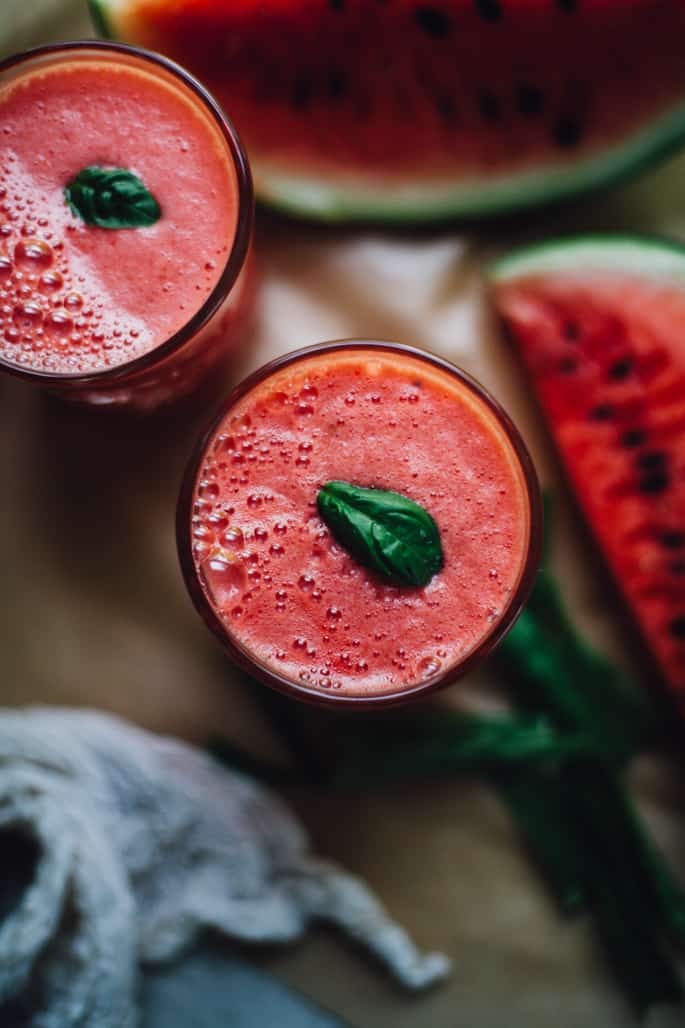 Watermelon Coconut Aloe Juice
Rehydrate this summer by sipping on this healing juice made with aloe, coconut water, and watermelon.
Check out this recipe
When the weather gets warmer, this lemonade slush with aloe will become your best ally!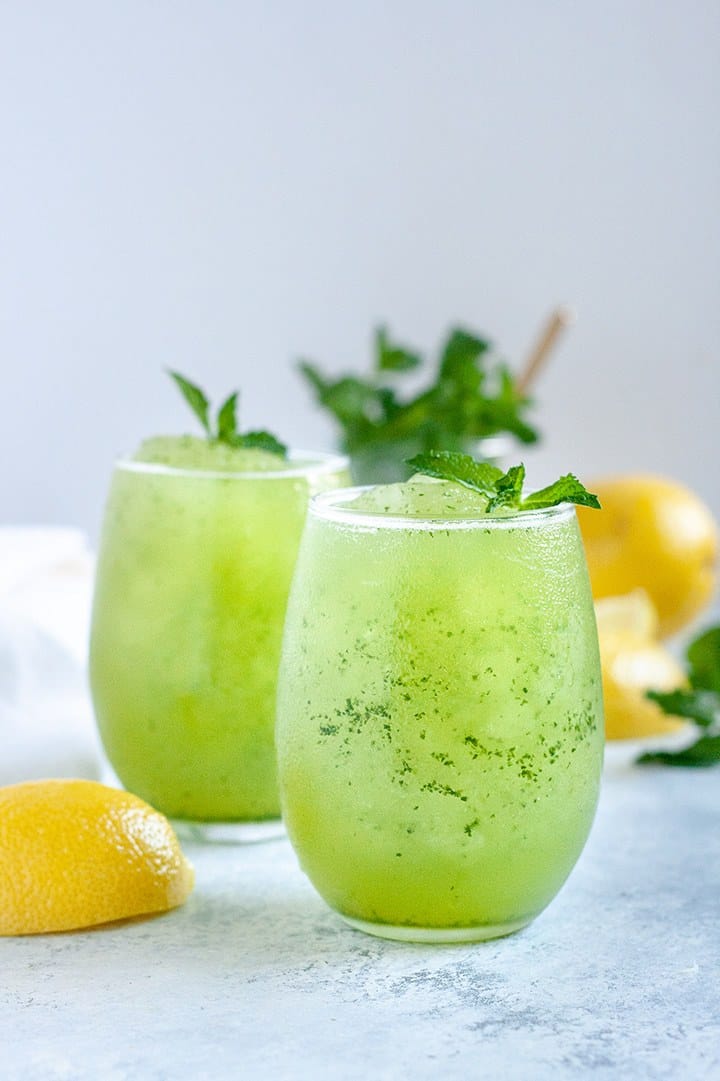 Aloe Vera Lemonade Slush
Refresh and replenish with an easy aloe vera lemonade slush recipe.
Check out this recipe
New to the world of aloe? Learn how to harvest it and what to do with it!
This article was medically reviewed by Dr. Gina Jansheski, a licensed, board-certified physician who has been practicing for more than 20 years. Learn more about Hello Glow's medical reviewers here. As always, this is not personal medical advice and we recommend that you talk with your doctor.
280