You know it's really, actually summer when you find yourself barefoot in the grass, slapping your arms and legs every other second like it's nobody's business. That means it's official: mosquitoes, along with other winged and crawling creatures, are at their peak, and they'll try to pinch you and bite you every chance they get. Unless… you don't give them the chance!
A good, natural insect repellent should be in your bag throughout the season, and we've got lots of options for you. Scroll down for 6 natural bug repellents that actually work: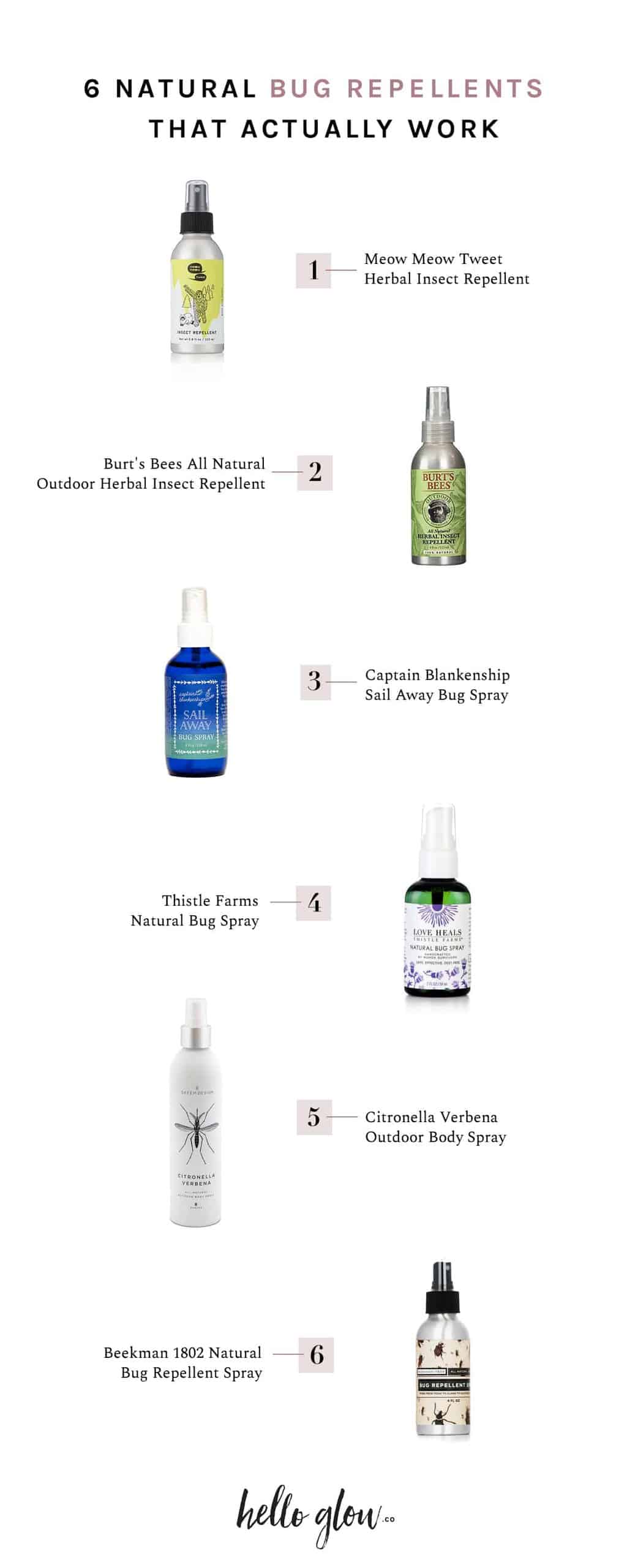 1. Meow Meow Tweet Herbal Insect Repellent // Plant-based essential oils combine with natural skin toners to create a body mist that can be sprayed directly onto your skin, hair, and clothes.
2. Burt's Bees All Natural Outdoor Herbal Insect Repellent // "The Defender" blocks creeping, crawling, winging, stinging, sucking, bugging, biting beasties, with the aid of rosemary oil and other 100% natural ingredients.
3. Captain Blankenship Sail Away Bug Spray // Organic lemon eucalyptus essential oil is a natural DEET alternative, and rose geranium and peppermint keep away ticks.
4. Thistle Farms Natural Bug Spray // Rose geranium oil, a natural insect repellent, is blended with other oils to create this skin-friendly, effective product.
5. Citronella Verbena Outdoor Body Spray // This spray works by masking the odors that attract insects in the first place, camouflaging them with citronella oil and fresh verbena scent.
6. Beekman 1802 Natural Bug Repellent Spray // Made from an all-natural blend of witch hazel, aloe, and essential oils, this light spray can be applied directly to the skin to keep pesky insects away.
7