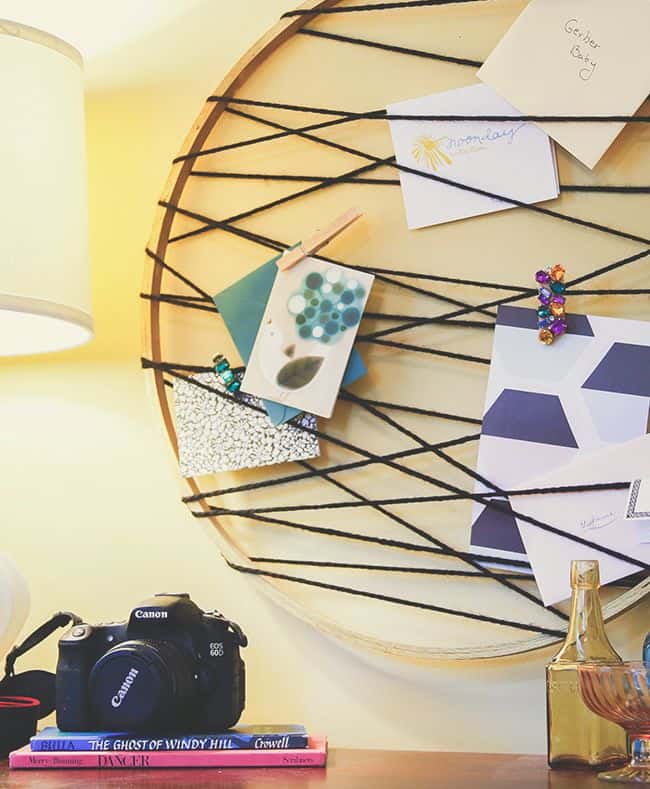 There's lots happening at the Gerber house this week with 2 birthdays. Caroline is turning 6 (today!) and Mark's birthday is Friday (age withheld by request). I've mentioned before that my family is big on card giving. I love picking cards! Great thought goes into choosing just the right one and filling all available white space.
But what I'm terrible at? Reading cards once and then shoving them into a drawer never to be seen again. Cards and stationary are so pretty – they should be on display to remember and enjoy! We fashioned a "card catcher" (because it sort of looks like a dream catcher) using a big embroidery hoop.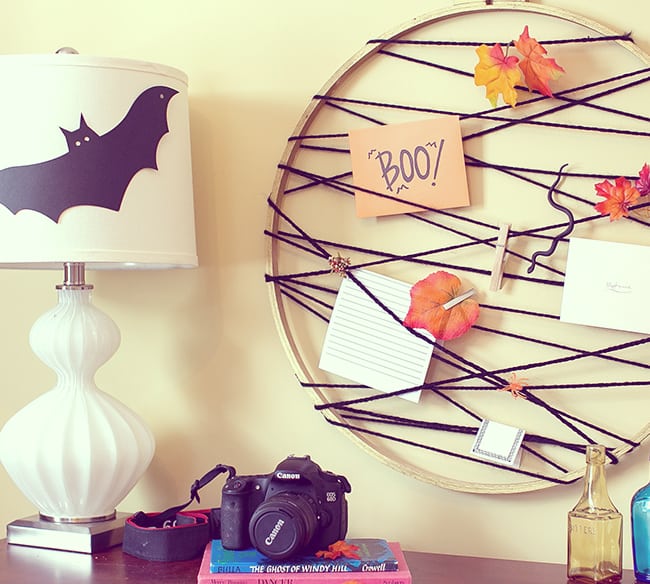 After making this we noticed that it looked like a web! So we made a spooky version for Halloween too. It's never to early, right? Right?
Make your own card catcher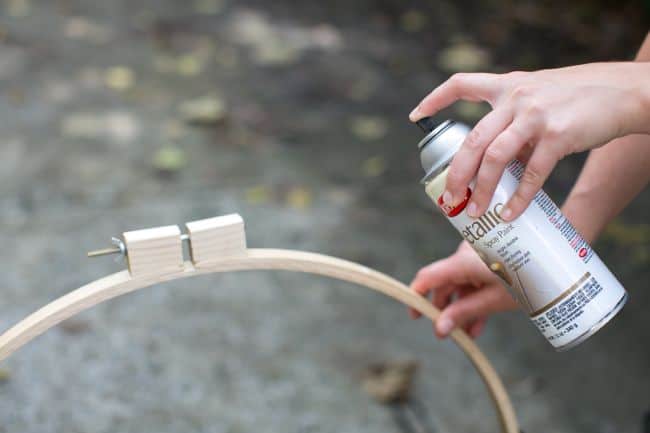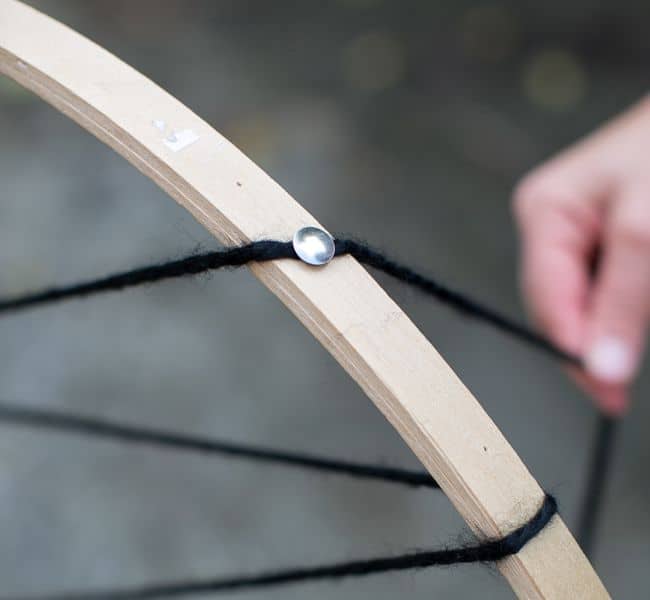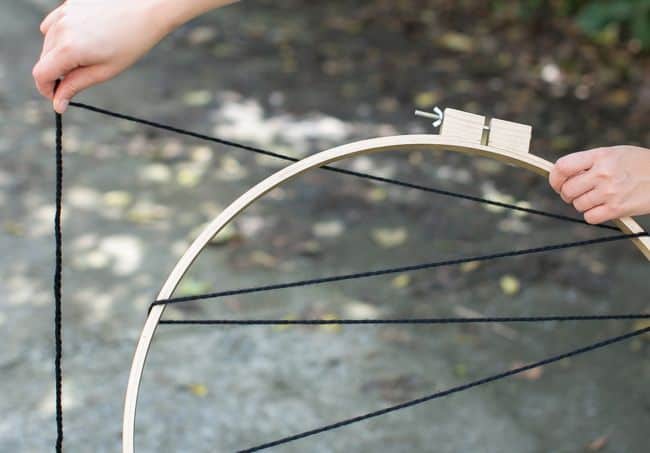 Supplies needed:
24-inch embroidery hoop
Yarn or twine
Thumbtacks
Gold spray paint (optional)
First spray paint the hoop if you like. After that dries, it's time to wrap the yarn. Tack one end of the yarn on the side of the hoop. Then start wrapping, zig zagging your way around the hoop. There's no real science to this – it looks best random! – but we did start near the bottom and work our way up. Keep the yarn taunt and add thumb tacks on the side every so often to keep the yarn in place. When you're done wrapping, add another tack at the end point and cut the yarn.
Then have fun decorating with cards, letters and mementos. If the yarn is tight enough the cards will sit right in web. If it's a little loose in some spots, you can use fun things like pretty hair clips to hold things in place.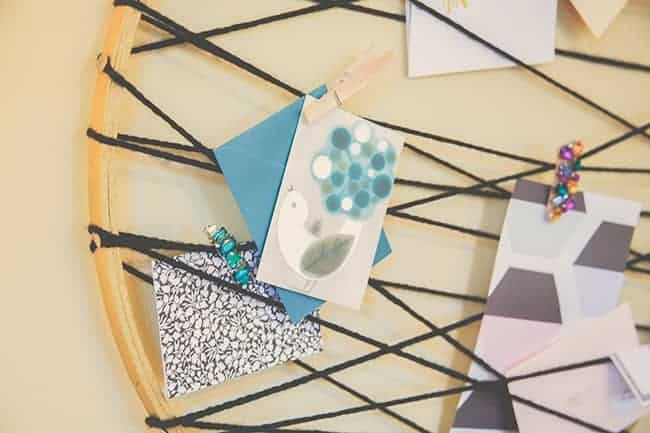 $500 Hallmark Card Rewards Giveaway
I'm partnering with Hallmark Card Rewards to spread the word about their new rewards program – very handy if you're a card nut like me! Hallmark Card Rewards lets you earn rewards for every five Hallmark cards you buy (at Hallmark Gold Crown stores or one of more than 40,000 grocery and drugstores across the US). Find out more right here.
To kick it off, Hallmark is giving away $500 to one of the first 400 new members! Plus, each of the first 400 new members gets a Hallmark two-card pack to get their rewards started. All you have to do is sign up here. And yes, it's totally free!
Click here to read the official sweepstakes rules.

This post is sponsored by Hallmark Card Rewards. Thank you for supporting the brands that make this site possible!
3