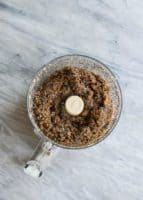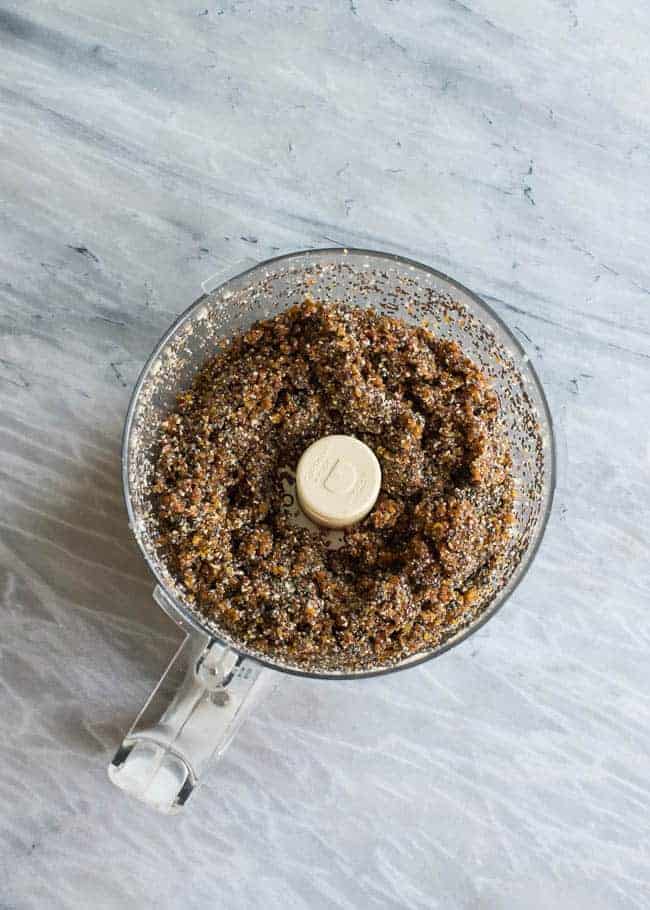 Coconut Chia Energy Bar
Yield 16
A quick and easy energy bar made with protein-packed nuts and chia seeds along with sweet dried fruit and coconut.
Ingredients
1 cup pitted dates
1 cup cashews (or another nut)
1/2 cup dried apricot halves
1/2 cup dried cherries
1/2 cup unsweetened shredded coconut
2 Tablespoons chia seeds
Instructions
Place all of the ingredients into the bowl of a food processor fitted with the chopping blad. Pulse until finely chopped. The mixture should hold together nicely.
Turn out onto a piece of parchment or plastic wrap and form into an 8- by 8-inch square. Chill until firm enough to cut into bars.
Notes
The nuts, seeds, and dried fruit can be substituted with any variety.If the mixture is too dry and won't stick together, add a little coconut oil or a few extra dates, or a few teaspoons of nut butter.
Courses snack
Recipe by Hello Glow at https://helloglow.co/energy-bars/