As clichéd as it sounds, breakfast really is the most important meal of the day–especially when it comes to supporting healthy adrenal function. If you're anything like me, you wake up before sunrise to a blaring alarm clock and a whole bunch of stress carried over from the night before.
After working out (if you're lucky) and rushing to get ready for work, you may or may not grab a quick breakfast and a cup of coffee before finally heading out the door, only to crash a few hours later. But with the help of this simple caffeine-free adrenal elixir, you can start your day with energy, focus and mental clarity to make it from sun up to sun down.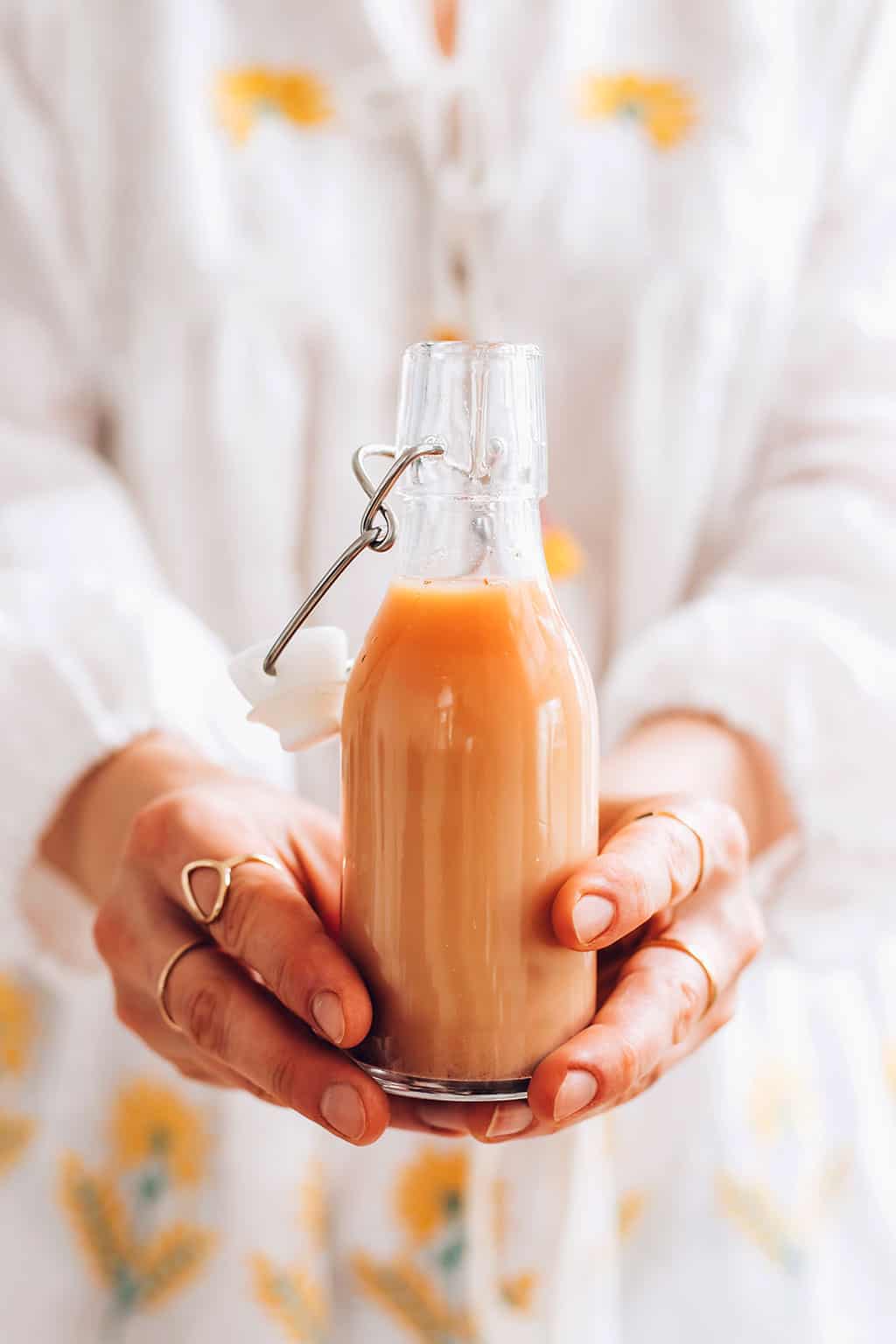 Energy-Boosting Adrenal Elixir
Diet plays a major role in adrenal health. Everything from skipping meals (or eating too quickly!) to consuming too much caffeine can impact the adrenals. The adrenals naturally keep a host of other aspects of health in balance—immune function, sleep and focus and clear thinking.
Because our bodies use cortisol to help us wake up and get moving in the morning, our adrenal glands are naturally more active during the early morning hours, which is one of the reasons why it's so important to nourish our adrenal system with a healthy breakfast. To keep our adrenals healthy, we should be fueling our bodies with antioxidant-rich foods, lean protein and calming herbs.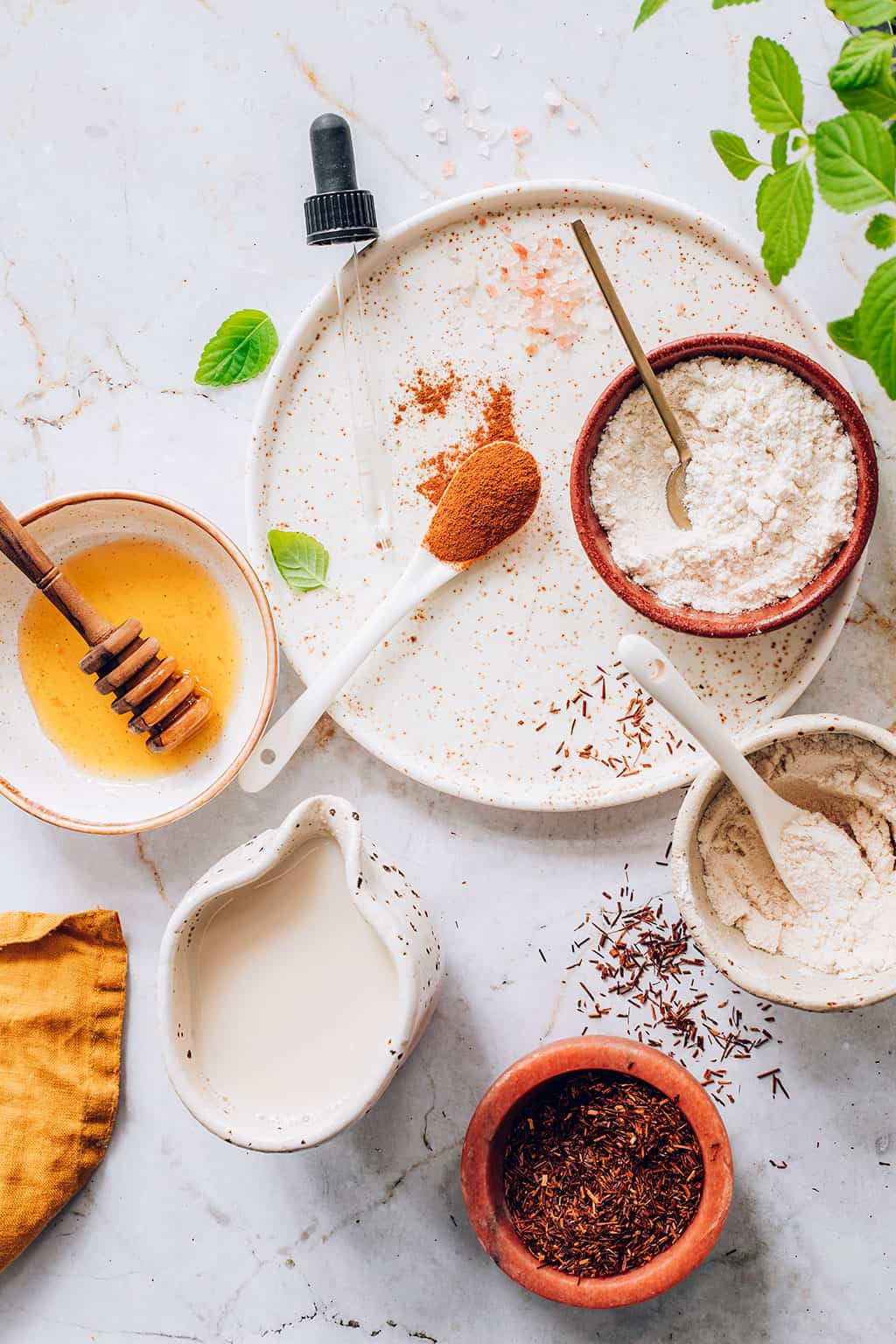 This adrenal elixir has it all. It's naturally caffeine-free, and it's packed with vitamins and minerals, protein and antioxidants to support healthy hormone regulation and help you feel relaxed throughout the day. Here's how it works:
Coconut milk
Coconut is high in saturated fat, lauric acid and medium chain fatty acids, making it a highly useable source of energy for the body, without the cortisol-boosting effects of coffee.
Rooibos tea
Also known as red tea, rooibos is a caffeine-free tea that is rich in antioxidants, vitamins and minerals and has been used for thousands of years for promoting relaxation.
Holy basil leaf extract
Holy basil falls into the class of herbs known as adaptogens, which have been shown to help the body respond to stress in a healthy way. It is traditionally used to help restore overall balance in the body. This Holy Basil Leaf Extract makes it easy to add holy basil to drinks and smoothies.
Himalayan sea salt
Unlike traditional sea salt, Himalayan sea salt provides a whopping 38 trace minerals, all of which help nourish the body and support healthy hormone production.
Collagen protein
Collagen (in the form of Collagen Hydrolysate or gelatin) is an easily-digestible form of protein that dissolves easily in everything from drinks to soup. By eating adequate protein at breakfast, you're helping to support normal blood sugar levels, which in turn helps regulate the adrenal glands.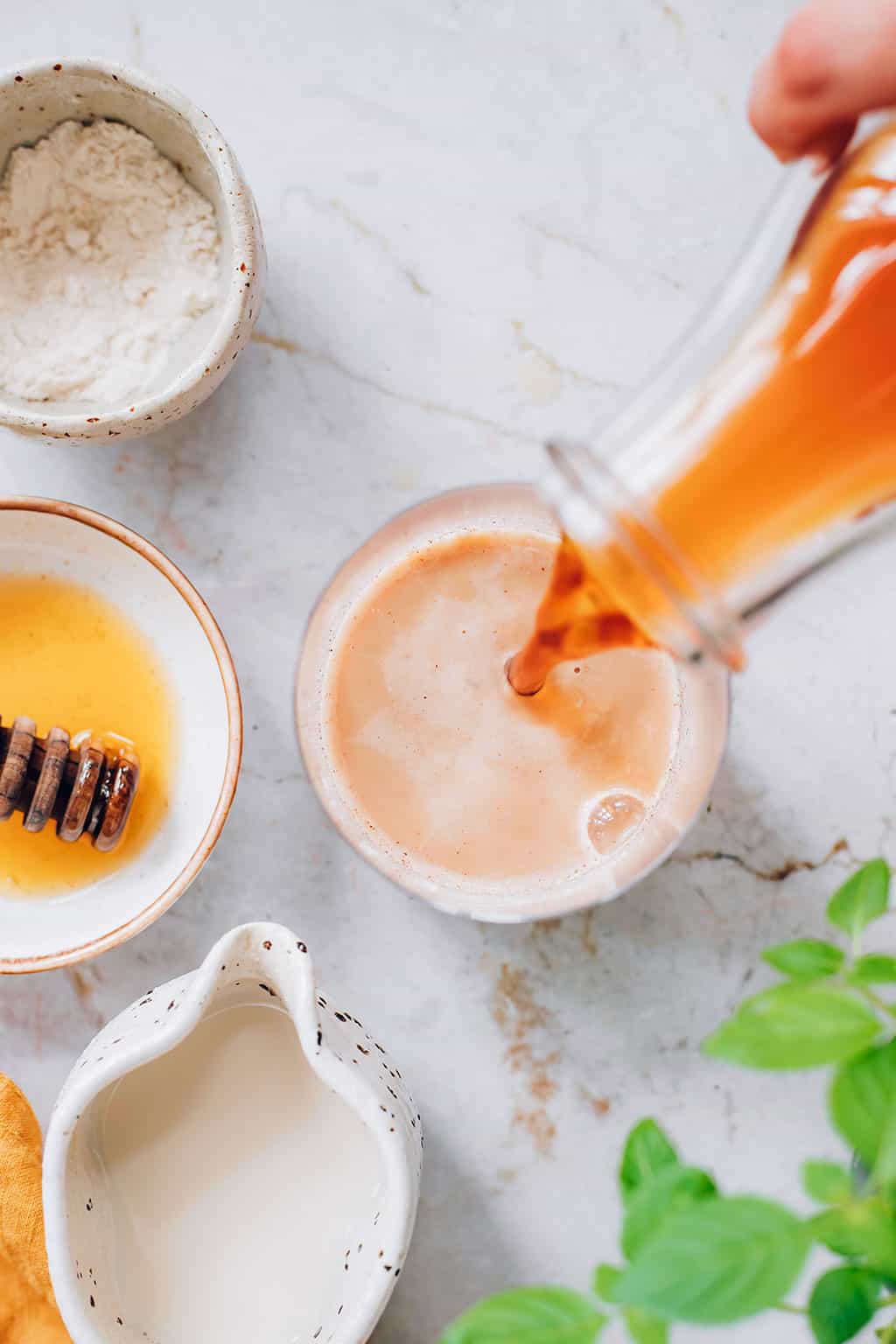 Maca root
Maca root is an adaptogenic herb which supports the body in balancing hormone levels, optimizing energy and promoting a healthy mood.
Cinnamon
Studies show that cinnamon helps support normal blood sugar levels, thus regulating insulin and cortisol production.
Raw honey
One of the things that makes raw honey so good for you is bee propolis – a waxy substance produced from tree resin and sap collected by bees. It has been used to maintain healthy immune response.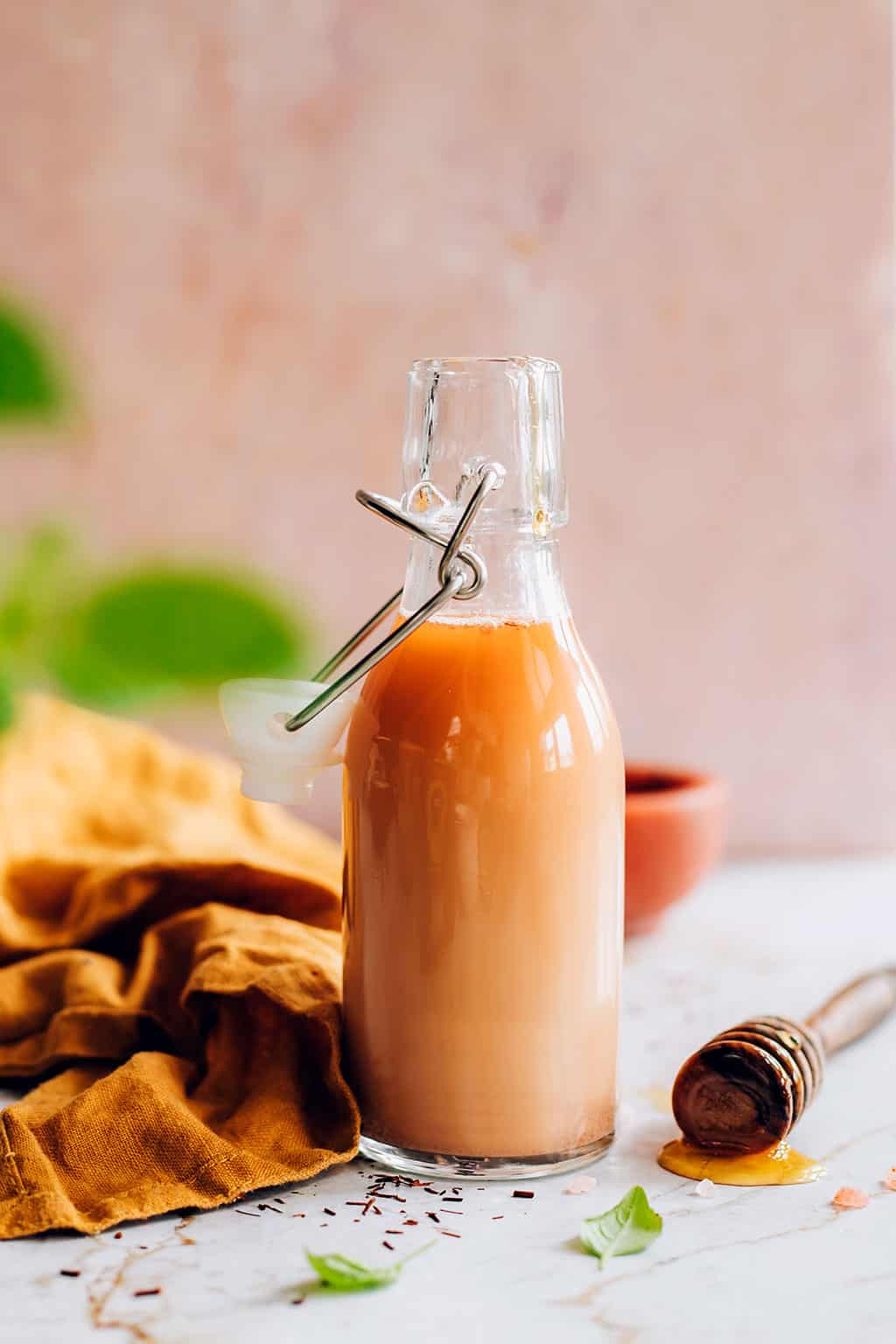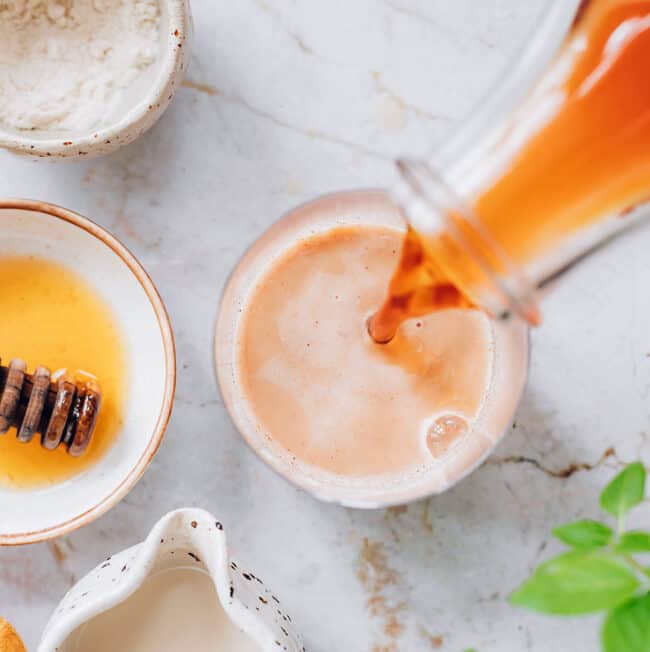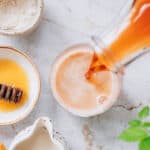 Print Recipe
Energy-Boosting Adrenal Elixir
Start your day with this Adrenal Elixir, made with maca powder and holy basil extract, for an all-natural energy boost, without the caffeine.
Instructions
Bring the filtered water to a boil. Pour the boiling water into a mug with the tea bag and allow the tea to steep for 5 minutes.

Remove the tea bag (or strain loose tea), then add the remaining ingredients and whisk to combine.
Notes
Drink 1 to 2 cups at breakfast, or any time you need a boost during the day
Photos by Ana Stanciu
27