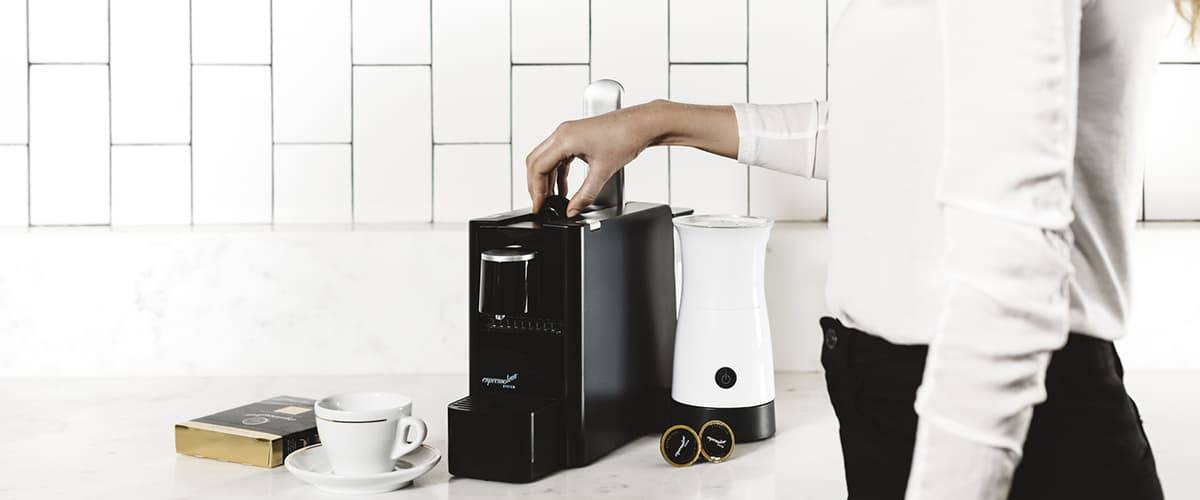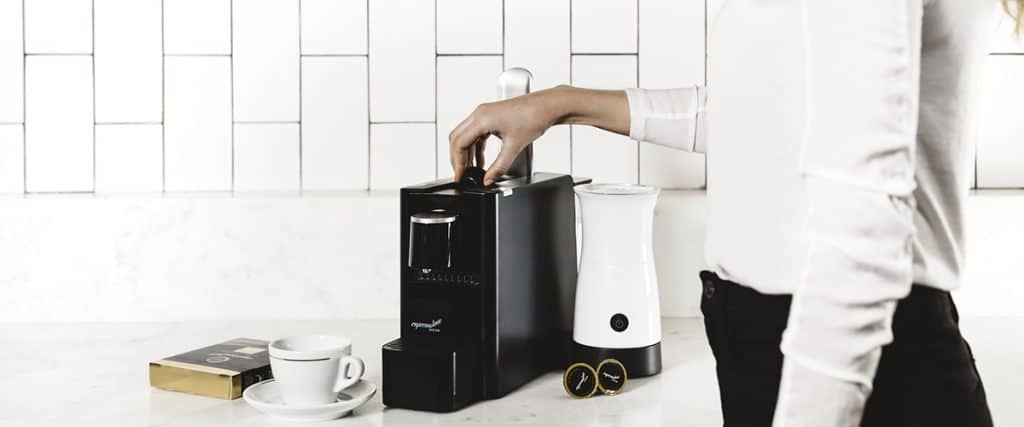 A daily latte habit can add up fast–both in dollars and in calories. Making your own fancy coffee drinks at home saves you money and lets you go easy on all those sugary syrups, but it doesn't save you time. And, let's be honest, homemade lattes and mochas aren't quite as good as the ones you buy.
A sleek and modern counter top espresso machine that allows you to make café-quality coffee at home (finally!) with the push of a button, the Espressotoria system is only $99–less than the cost of a month of daily trips to your local coffee shop. Whether you favor espressos, Americanos, cortados, lattes or cappuccinos, coffee from Espressotoria has an incredible, fresh ground and packed taste that you have to taste to believe.
We love how easy the Caprista machine is to use and the compatible Milk Frother really takes your cup of coffee to the next level. (And it even froths milk hot or cold!) This duo is a total game-changer for our morning routine.
We're teaming up with Espressotoria to give a Hello Glow reader 1 Espressotoria Caprista Machine, 1 Milk Frother, 1 Espresso coffee pack (12 count), 1 Latte coffee pack (12 count) and 1 Brazilian Breakfast coffee pack (12 count). Enter using the Rafflecopter form below. Good luck!
0