It's here! Essential Glow has launched! It's 175 pages packed with recipes, tips and uses for essential oils.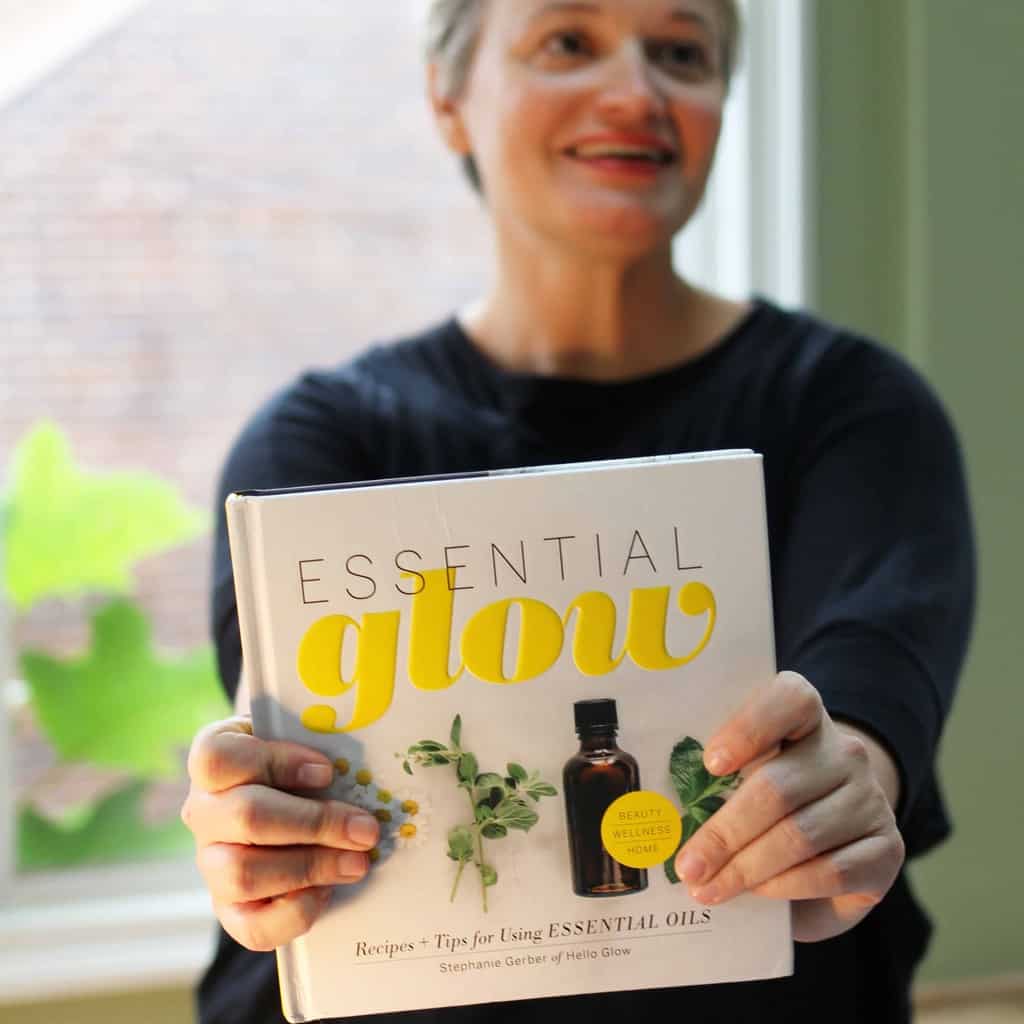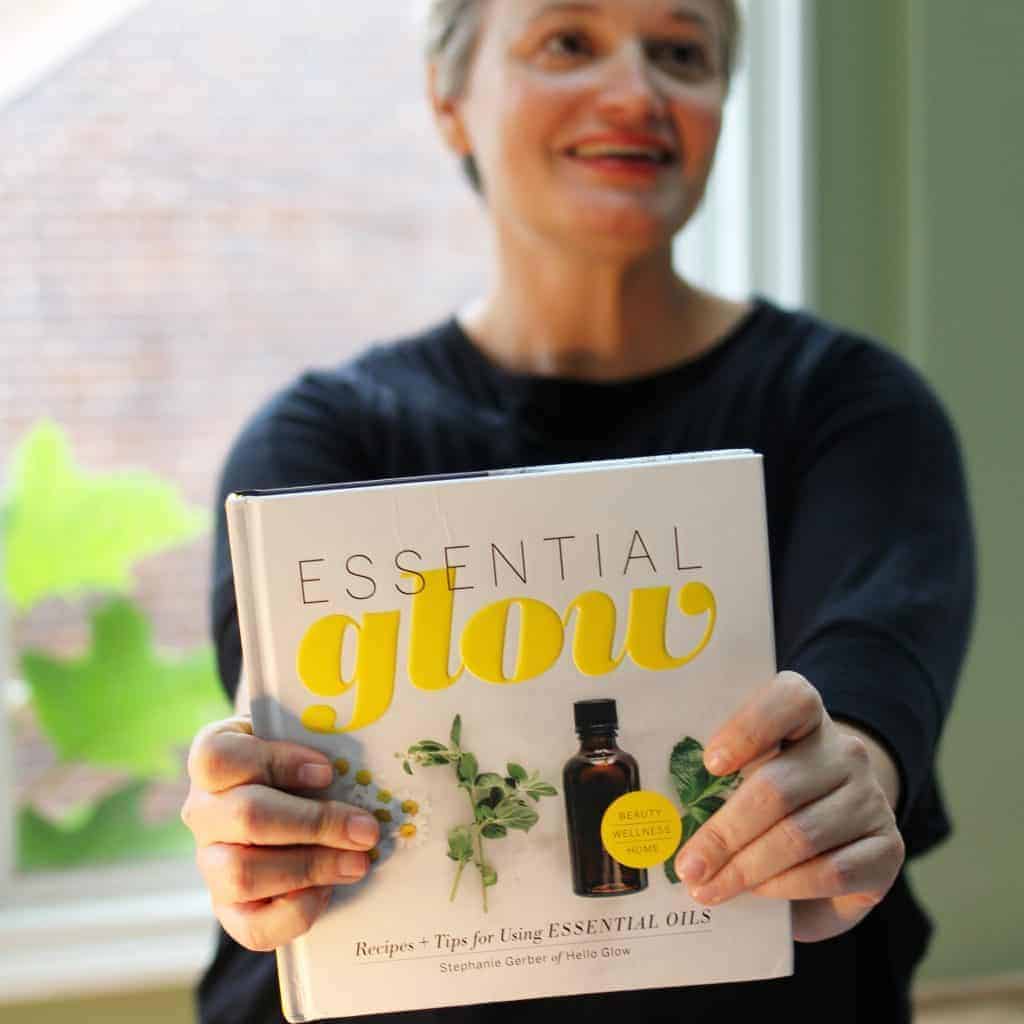 Like a lot of people, lavender was my first essential oil. It seemed like a good place to start since it smells amazing and has approximately a million uses. Now I'm scared to know how much my collection has grown! You know it's bad when you start organizing them alphabetically.
I think of aromatherapy as part of a holistic treatment for your mind, body and spirit. But when you're facing the wall of essential oil choices, it feels intimidating. This book is designed to help you find simple ways to incorporate essential oils and aromatherapy into your daily life. There are easy, effective recipes for wellness, beauty, and home for 22 essential oils. And did I mention it has more than 150 recipes?!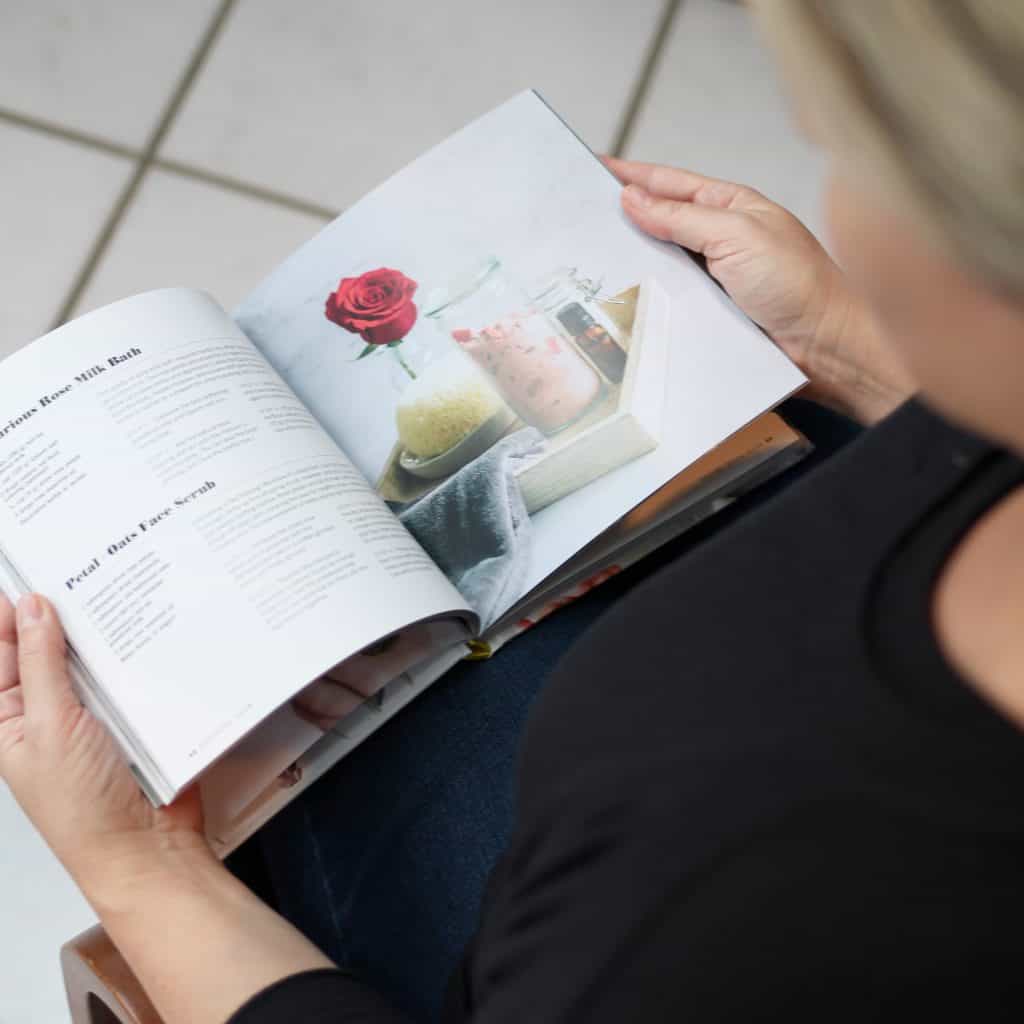 Essential Glow Giveaway
We partnered with Mountain Rose Herbs for an awesome giveaway to celebrate the launch of Essential Glow. One lucky Hello Glow reader will get a copy of the book along with this super elegant Natura Ultrasonic Diffuser and a Classic Essential Oil Kit. It's everything you need to get hooked on aromatherapy!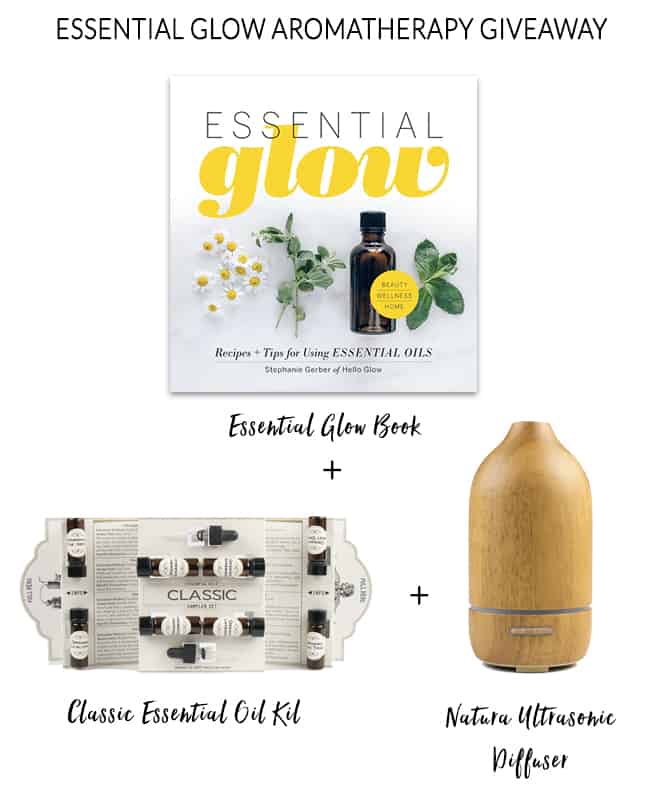 And I would love to see what you create with the book. Tag @helloglowblog or use #EssentialGlow. My hope is that everything smells so good that you can't resist using it!

1