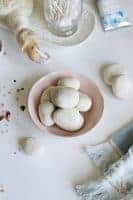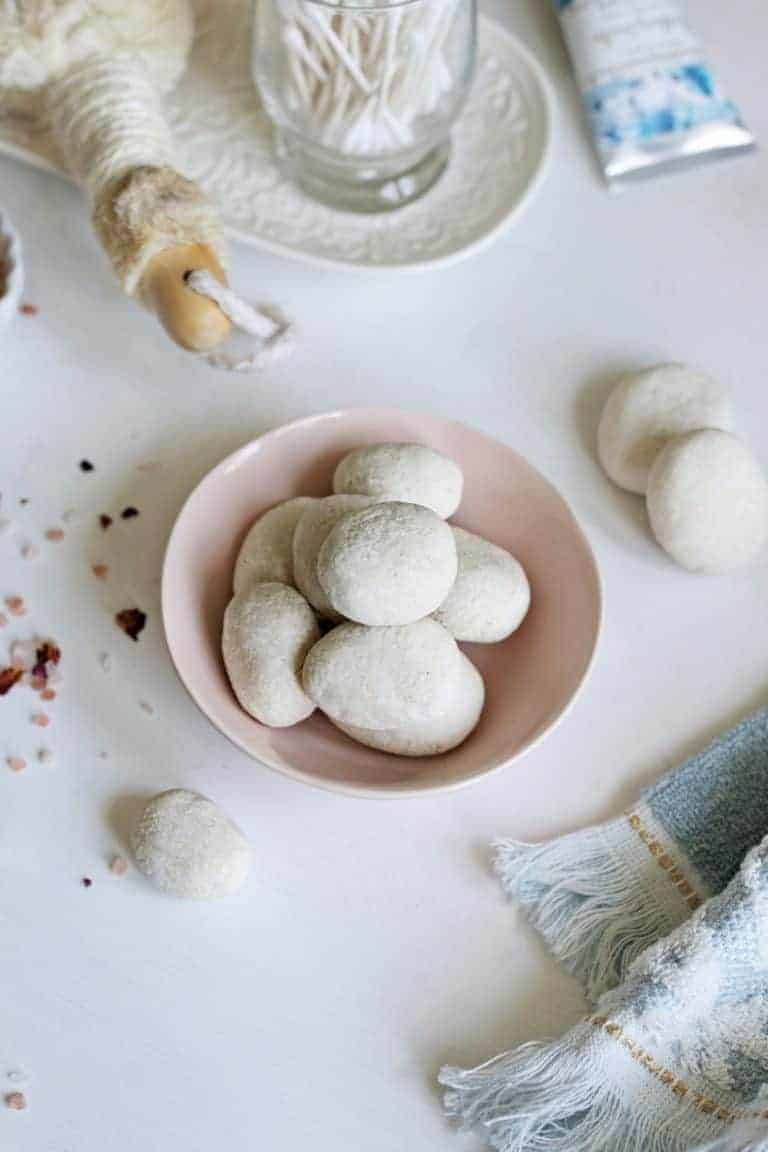 DIY Essential Oil Fragrance Stones
Yield 12 stones
Ingredients
1 ½ cups all-purpose flour
¼ cup table salt
1/3 cup boiling water
30-40 drops essential oils
Flower petals, grated citrus rind or food coloring (optional)
Parchment paper
Instructions
Combine the flour, salt and boiling water in a bowl. While the water is hot, use a whisk to combine everything as best you can (it's going to thicken quickly). When it's cool enough to touch, use your hands to knead the ingredients into a dough.
Add the essential oils and optional ingredients (like flower petals) and continue kneading.
Break off 1 to 2 inch pieces of dough and roll with your hands until it forms a ball. Press the ball slightly until it resembles a stone.
Place on a baking sheet lined with parchment paper and let dry overnight.
Put several stones in a bowl or stash individual stones wherever you need a boost of fragrance.
Recipe by Hello Glow at https://helloglow.co/essential-oil-fragrance-stones/