Mouthwash can be somewhat of a polarizing topic. There are those people who love it despite the burning sensation and the chemicals because they love that squeaky post-gargle clean. And then there's the rest of us, myself included, who won't touch it with a ten-foot pole.
While I think we can all agree that minty fresh breath is always a good idea, there's just something about neon green, chemical-laden mouthwash that gives me the skeevies. But then I found out that you can make your own essential oil mouthwash at home! Not only is it just as effective at killing germs and freshening breath as its store-bought counterparts, it's cheaper, too.
What's not love about fresh breath sans the chemicals? Call me a convert.
How to Make Your Own Essential Oil Mouthwash
As if you needed another reason to avoid commercial mouthwash, some scientists now believe that alcohol-based mouthwashes are partly responsible for the worldwide increase in oral cancer. It is believed that alcohol dehydrates cells in the mouth, which then allows carcinogens to more easily permeate the skin and cause cancer. So, while you think you're doing something good for your teeth and gums every time you swish, you might really be making things much, much worse.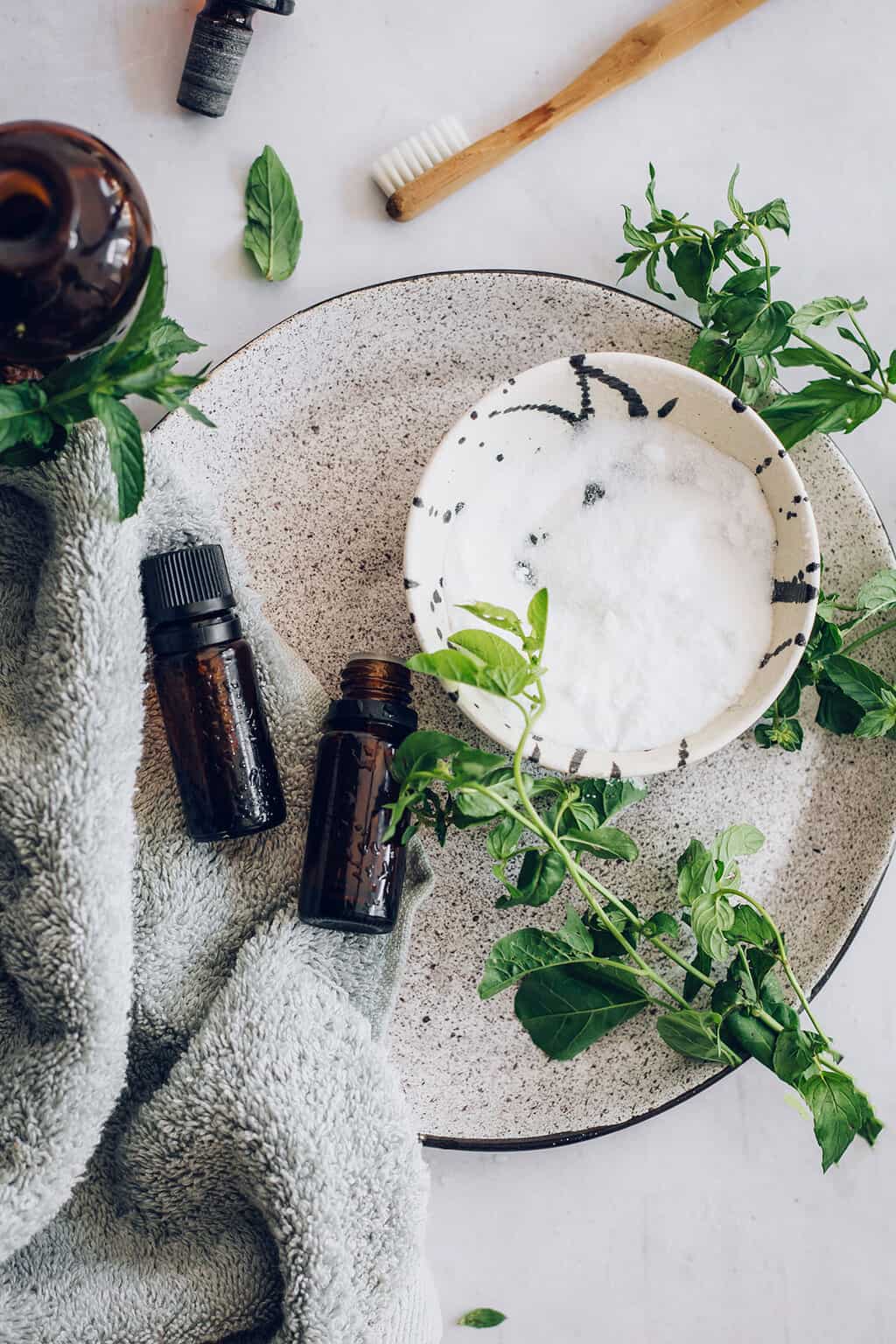 But the good news is that you can still get the disinfecting benefits of mouthwash without the alcohol. This DIY mouthwash uses peppermint and tea tree essential oils, so it freshens breath, kills bad germs and leaves your mouth feeling sparkling clean without the burn. It also contains minerals to help replenish mineral stores in your teeth and gums, and baking soda to help remove stains and whiten teeth. It truly does it all and it tastes great to boot.
While I don't like my mouthwash to taste sweet, some people prefer it. If you find that you need a little sweetness to make your mouthwash more palatable, simply add a drop or two of liquid Stevia.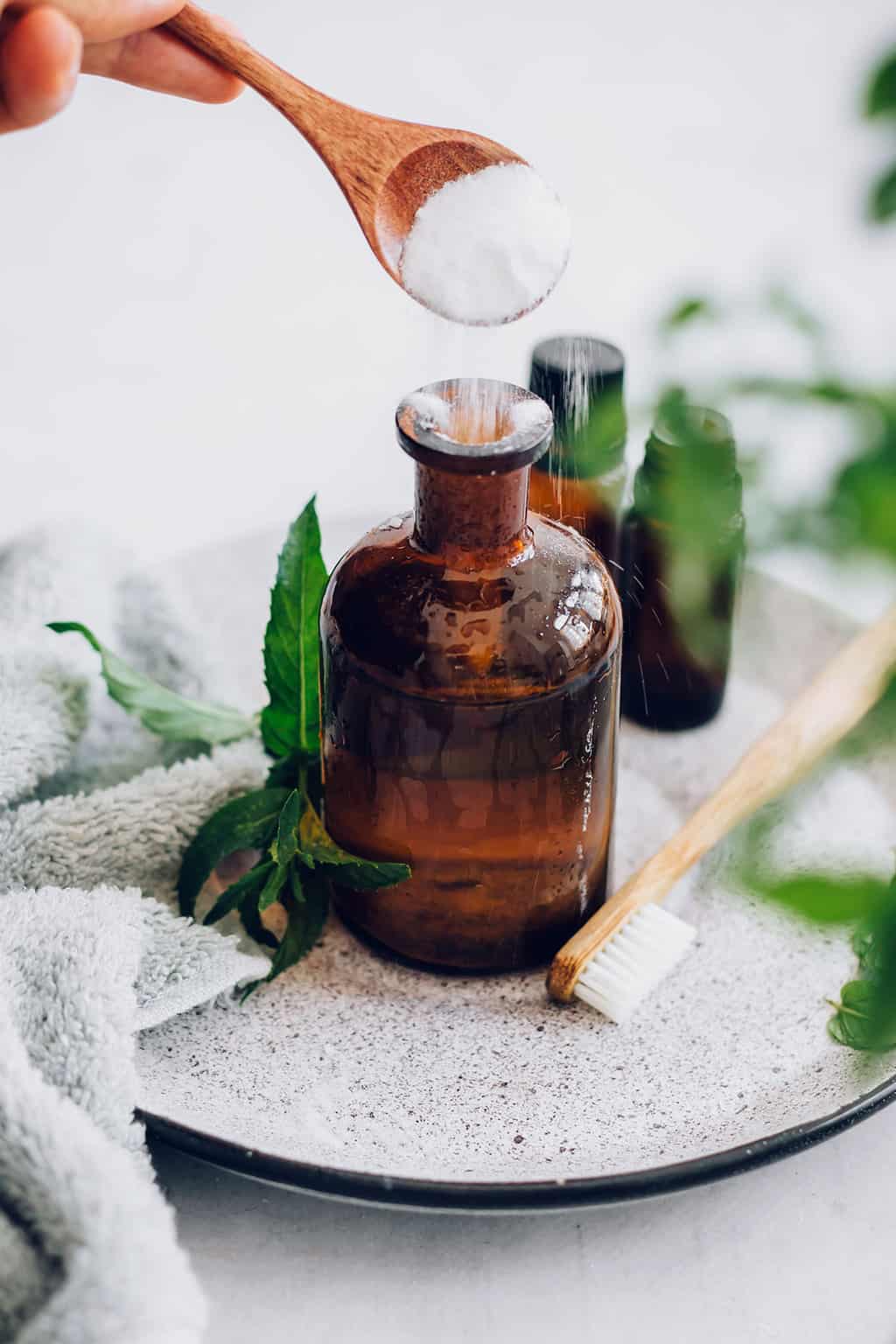 And it couldn't be easier to make. Just combine your ingredients in a lidded glass jar and give it a good shake. Then store it on your bathroom counter for up to a week, or in the refrigerator for up to two weeks. Essential oils do a decent job of keeping bacteria at bay, but because it contains water (which can grow mold), it's better to be safe than sorry. If there's any chance that you might not use it up fast enough, go ahead and make a smaller batch or pour it out and start fresh at the beginning of each week.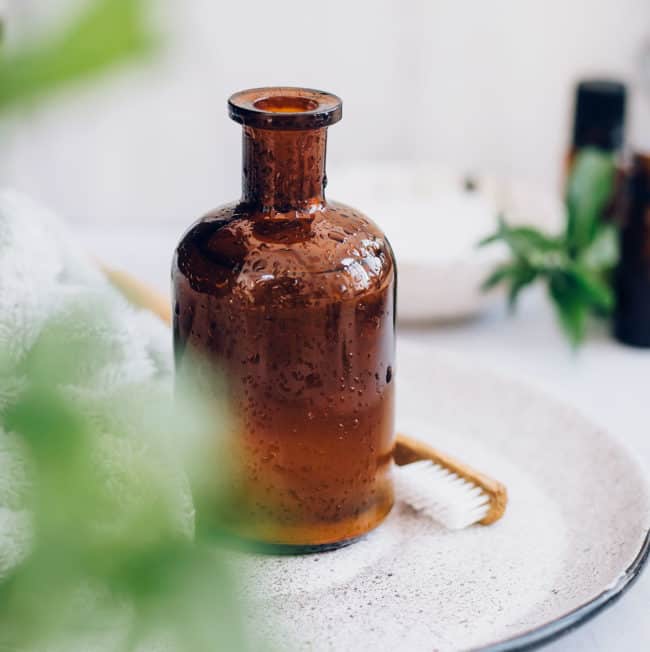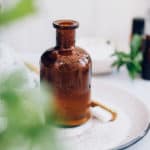 Print
Essential Oil Mouthwash
This DIY essential oil mouthwash will keep your breath minty fresh without the harsh, drying alcohol and weird neon colors of store-bought mouthwash.
Equipment
Glass bottle with lid

Funnel (optional)
Instructions
Add all of your ingredients to a glass bottle, replace the lid and give it a good shake.

Use twice a day, in the morning and at night, after brushing your teeth.
Notes
While the essential oils inhibit some bacteria, it's better to be safe than sorry and make a fresh batch every week.
123