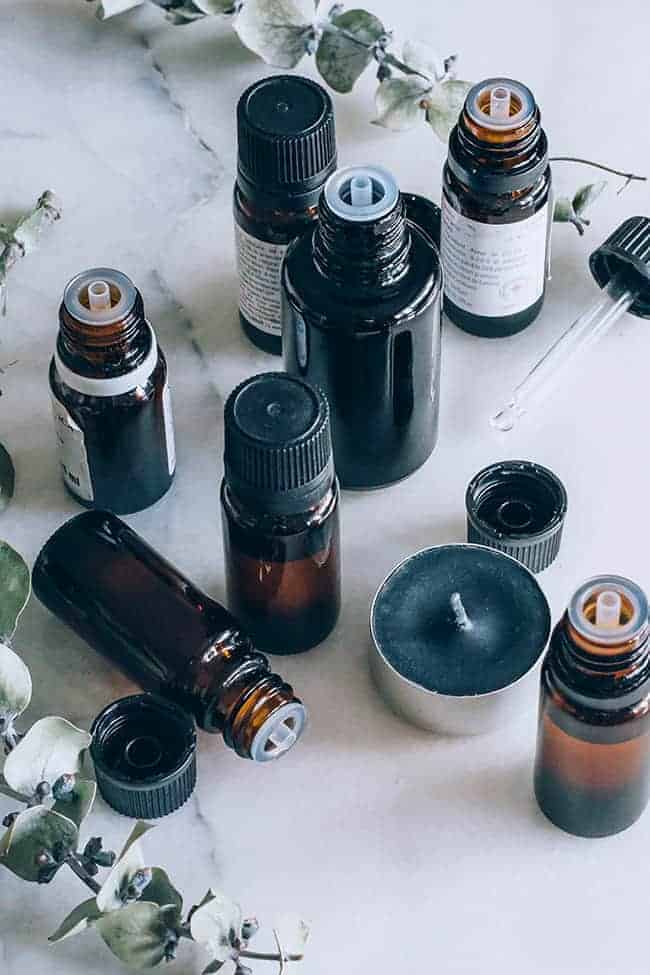 Spring is (finally!) here and so is everything that goes with it. The trees are budding, flowers are blooming, the pollen count is rising, and allergies are flaring up. While I absolutely love springtime, I don't love allergy season.
As I've gotten older, I have unfortunately become more prone to allergies. And here's the thing with allergies: Everybody experiences symptoms differently. I personally tend to get more headaches and vertigo. But I know others who regularly experience sneezing, coughing, and sore throats.
Some of the most common allergy symptoms include:
Congestion

Post-nasal drip

Itchy, watery eyes

Headaches

Vertigo

Sneezing

Coughing

Scratchy throat

Rash or hives
Seasonal allergies are pretty common in the United States. In fact, more than 50 million Americans experience allergies each year. Allergies occur when the immune system overreacts to substances that it views as harmful. But those reactions can look different with each individual.
Because everybody experiences allergies differently, effective treatments and remedies will vary from person to person as well. What works for me may not work for you and vice versa. You just have to figure out which remedies work best for you.
Hopefully, I'm going to make that task a little easier for you. Today, I'm going to be sharing some of the best essential oils for allergies and how to use them.
The Best Essential Oils for Allergies
Below I've listed seven essential oils that alleviate a wide range of symptoms associated with allergies.

Peppermint
Peppermint is a great place to start when dealing with allergies. It can be beneficial for congestion, headaches, and vertigo. While it doesn't actually clear the airways, because of its crisp menthol-rich aroma it promotes the sensation of clearer breathing.
And because it is cooling, it can help ease the feeling of sinus pressure as well. Remember, peppermint should not be used on or near the face of young children. For a more child-friendly option, try spearmint.
Eucalyptus
Eucalyptus is a great choice when dealing with allergies. Not only can it help promote clear breathing, it can also boost the immune system and help with headaches, inflammation, and coughs as well.
However, because it is rich in 1,8- cineole, it shouldn't be used on or near the face of children under the age of 10. Instead, you could opt for a gentler eucalyptus variety, such as eucalyptus radiata.
Lavender
It should come as no surprise that lavender is one of the best essential oils to use for allergies. It is a very relaxing and balancing essential oil and is even useful for inflammatory issues. It is beneficial to use when dealing with hives or rashes, headaches, vertigo, congestion, and even coughs. In fact, most allergy symptoms would benefit from the use of lavender! Its properties are enhanced when combined with other essential oils, so it is ideal to use it in an allergy-fighting blend.
Lemon
Not only does lemon smell absolutely delightful, it is also very beneficial when dealing with allergies as well. Its fresh, happy scent will no doubt brighten your day and stimulate your mind. It can also help with congestion and stuffiness that can accompany seasonal allergies as well. Additionally, because it is antimicrobial, it is an effective germ-fighter.
Please note that cold-pressed lemon essential oil is considered phototoxic. Use lemon oil with caution if applying topically and never at more than a 2% max dilution.
Rosemary
Rosemary is another essential oil that is beneficial when dealing with the unwanted symptoms of allergies. Like eucalyptus, it contains a high amount of 1,8-cineole, making it useful when dealing with headaches, congestion, coughs, and vertigo.
As with many essential oils, it's a powerful antimicrobial, making it an effective germ fighter as well. Because it contains a high percentage of 1,8-cineole, it should not be used on or near the face of young children.
Tea Tree Oil
Tea tree oil is a must-have for any essential oil user. It has long been used for its antimicrobial and anti-inflammatory properties. More specifically, it is believed to have antiviral, anti-fungal, and antibacterial properties.
Pertaining to allergies, tea tree oil is effective when dealing with coughs, congestion, rashes, hives, and inflammation. It's also a powerful germ-fighter, so would be especially beneficial when diffused throughout the home.
Basil
Basil essential oil, specifically sweet basil, is another oil that is considered beneficial for allergies. It has traditionally been used for migraines, congestion, coughs, and vertigo. It is antibacterial and is thought to be especially beneficial when dealing with nervousness or anxiety. Many online sources even note that basil is anti-anaphylactic and antihistaminic based on this journal article.
However, it's worth mentioning that while of the same genus, the basil referenced in the study is of a different species than sweet basil. Do not use basil essential oil during pregnancy.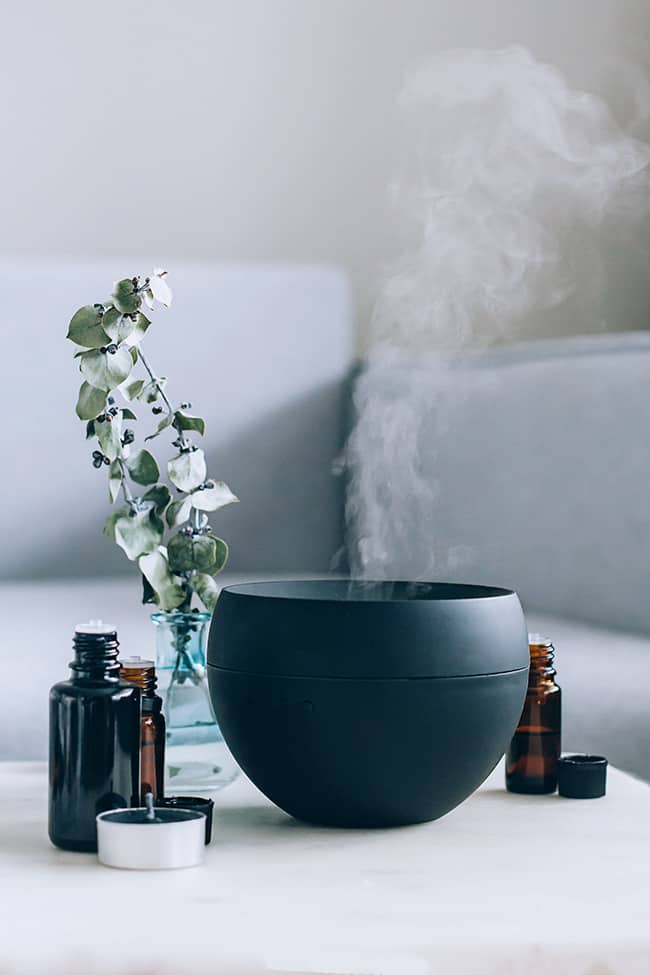 How to Use Essential Oils for Allergies
So, now that we've discussed some of the best essential oils for allergies, you may be wondering how best to use them. Below, I've listed three of the most common ways to utilize their therapeutic properties.
Diffusion
All of the above essential oils we've discussed today can be diffused throughout your home. In fact, it would be especially beneficial for you to choose a combination of oils and create your own personal blend based on your needs. Simply follow the manufacturer's instructions for your specific diffuser and diffuse throughout your home as needed during allergy season.
Inhaler Stick
Just like with diffusion, all seven of the above essential oils can be used in a personal inhaler. Personal inhalers are a great option to consider if you want to utilize the benefits of essential oils without the aroma being offensive to anyone else. It's incredibly simple to create your own travel-friendly personal inhaler so you can have allergy relief on the go.
Topical Oil
A topical oil would be beneficial if you're prone to rashes, hives, headaches, or even congestion and sinus pressure. To make a topical oil, simply mix 1 tablespoon of your favorite carrier oil with 10 drops of essential oils and rub on the skin where needed, taking care to avoid the eyes, nose, and mouth. Remember, make sure to keep safety precautions for each of the above essential oils in mind.
This post was medically reviewed by Dr. Holly Smith, a board certified physician in nephrology and internal medicine with a background in nutrition. Learn more about Hello Glow's medical review board here. As always, this is not personal medical advice and we recommend that you talk with your doctor.
171