Using the right essential oils for chakras (especially in tandem with color, sound, and crystals) can be a great way to attune any particular areas that need some extra attention. This guide will help you pick the right essential oil for root chakra work and give you blending ideas to feel more grounded and connected.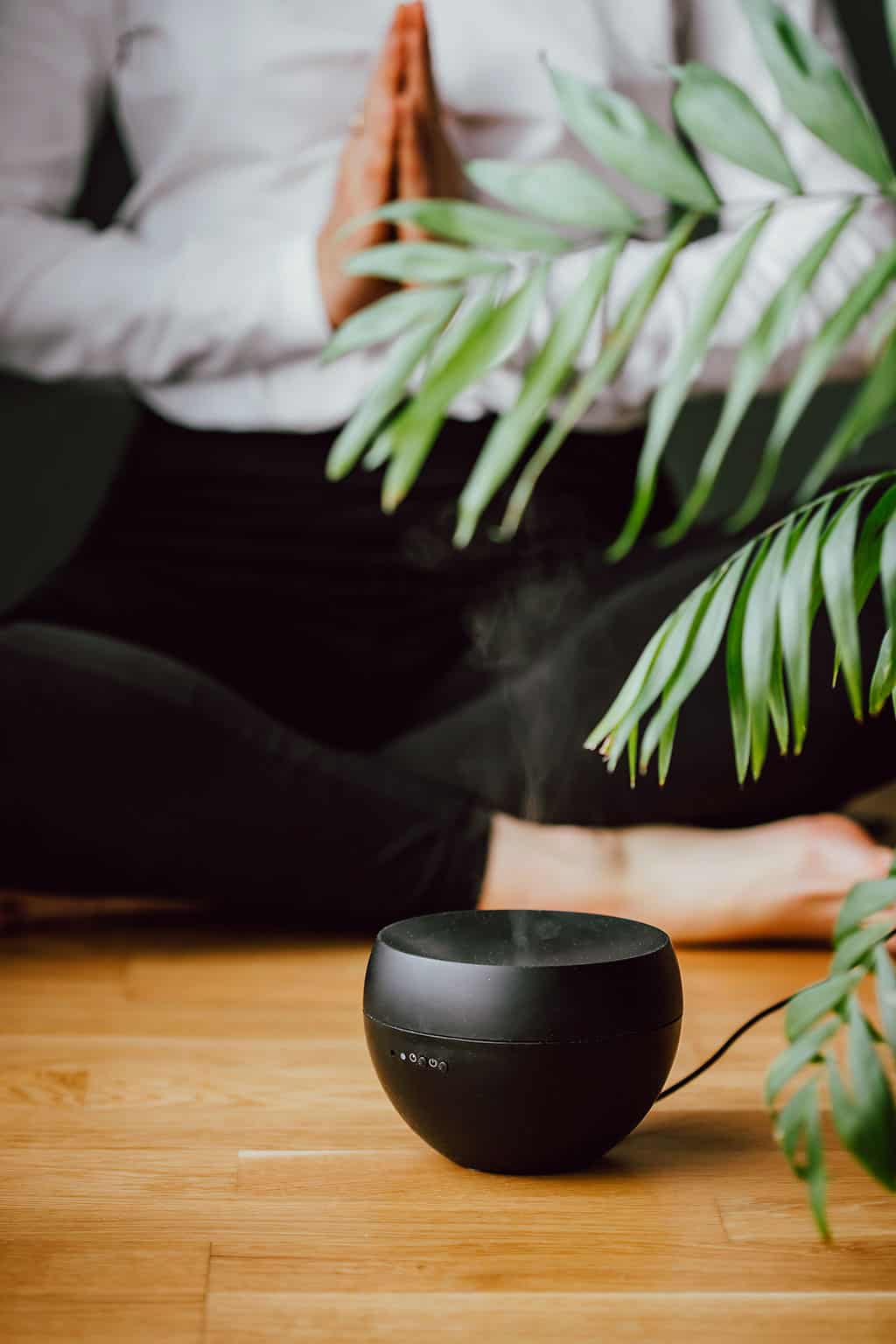 Understanding Root Chakra
The root chakra is the energetic hub of our perceptions of safety and security, as well as our sense of comfort and belonging. It is said to be located near the base of the spine, and its vibration affects us on the deepest level of our being.
When the root chakra is out of alignment, we may find ourselves depressed, anxious, or fearful. We may question our safety even when there is no real world evidence to support it. We may struggle to find stability in life (even above and beyond external forces) and have difficulty meeting our own basic needs, which may lead to feelings of insecurity, low self-worth, codependency, addictions, poor relational attachment patterns, and weight or body-image issues.
Root chakra basics
Name: muladhara chakra
Location: base of spine
Color: red
Sound vibration: C
Element: earth
Symbol: 4-petalled lotus
Suggested crystal: smoky quartz
Suggested yoga pose: malasana squat
Of course, there are systemic forces of inequality that affect us in very real ways, which can limit our abilities to fully self-actualize. But in situations where we should be able to manifest safety and security for ourselves yet repeatedly hit roadblocks, or when we tend toward patterns that are counterproductive or even harmful to our health and wellbeing, we might also investigate what we can do to find more solid ground. When we consider more closely what's going on in our lives at the root chakra level, we are assessing our thought patterns, feelings, and actions relating to our origins and deepest foundations, which can lead to profound healing.
Balancing the root chakra
When balanced at the root chakra, we have a healthy self-esteem, know our self-worth, and have a good sense of how to protect ourselves accordingly. We eat well, make sure we're getting enough sleep, exercise regularly, and generally feel healthy, strong, and comfortable about our place in the world. Our work or study is important and offers us a sense of security and confidence. We seek help when needed because we believe we deserve to feel happy and healthy.
Working on balancing the root chakra can mean kick-starting changes in the physical realm, such as seeking a therapist to help with childhood issues or trauma, doing strong and slow yoga to help us feel grounded and capable, tending to the home as a haven to recharge within, and eating a healthy diet (especially warm, slow-cooked earthy foods like root vegetables.)
Grounding Essential Oils for Root Chakra
Essential oils may also help to shift our energy, offering a sense of grounding and helping us rest to keep our bodies working optimally. Root chakra work calls out for grounding earthy scents and sturdy wood essential oils that help you feel connected.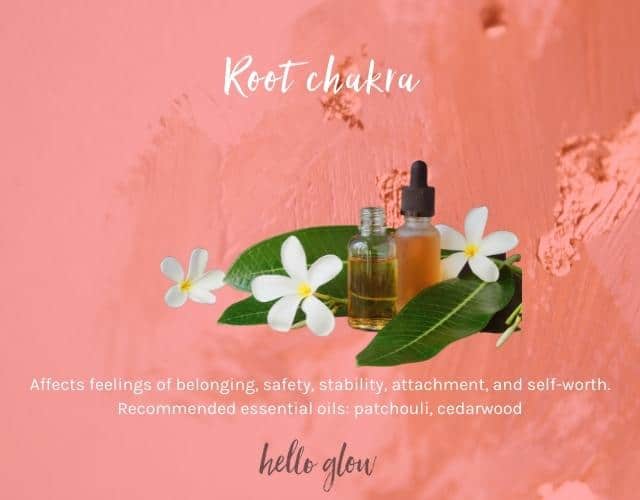 Grounding scents
Patchouli is a resinous and earthy scent that pairs well with lighter, uplifting oils such as bergamot, neroli, or lemongrass. Vetiver and sandalwood are also grounding oils with calming, anxiety-releasing qualities.
Woodsy scents
Woodsy and rooted, tree oils are some of the best oils for stability and calm. Use cedarwood or cyrpess as a single note or combine them with oils like juniper berry and fir oils for the ultimate foresty feeling.
5 Essential Oil Blends for Root Chakra
Try these diffuser blends whenever you feel the need to bring balance and care to this most fundamental energetic level. These blends are meant to be diluted into 200 mL of water.
1. Patchouli blend
Patchouli is a strong, resinous, earthy oil that offers the perfect foundation to lighter, more buoyant top notes. This blend is grounded and relaxing, perfect for those times when decompressing is on the menu.
—3 drops patchouli oil
—3 drops lavender oil
—2 drops bergamot oil
—2 drops geranium oil
2. Cypress blend
This blend combines a few key oils that have been identified in a small scientific study as being helpful in reducing anxiety and even possibly boosting immunity [source]. It doesn't hurt that it also happens to be calming, so use this one whenever you need some added stress relief.
—3 drops cypress oil
—3 drops lavender oil
—3 drops sweet marjoram oil
3. Cedarwood blend
When you need deep grounding and fast, this blend is a must. Fresh and forest-like, this combines the base note of evergreen with a fresh lift of wintergreen.
—3 drops cedarwood oil
—2 drops juniper berry oil
—2 drops fir needle oil (Frasier, Balsam fir needle, or Siberian)
—2 drops wintergreen oil
4. Vetiver blend
Vetiver oil is known to be one of the most grounding scents, which makes sense considering the oil is extracted from the roots of the grass rather than the green leaves. Its earthiness is complimented here by other oils known to help you get your zen on.
—3 drops vetiver oil
—2 drops clary sage oil
—2 drops lavender oil
—2 drops sandalwood oil
5. Sandalwood blend
Sandalwood has long been known for its grounding, calming, and mood-balancing qualities [source]. This blend combines its sweet, woodsy character with other earthy notes to create a balanced, settled scent.
—3 drops sandalwood oil
—2 drops ylang ylang oil
—2 drops neroli oil
—2 drops lavender oil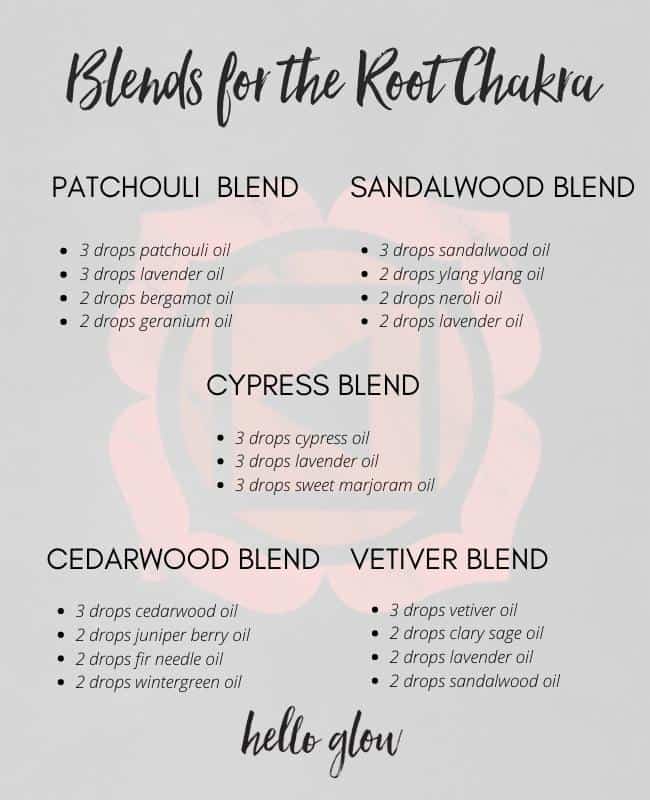 2