One of the most underused and underrated skin care products out there are eye creams. Whether you're your 20s or your 90s, you should be using an eye cream. I'm here not only to get you motivated to add eye cream to your daily skincare routine, but also to help guide you to the most effective ones on the market.
Why use an eye cream? Can't I just use my facial moisturizer under my eyes?
You can, but you shouldn't. The eye area is made up of the most delicate skin on your entire body. It's also worked out more than any other area, even those glutes. Think about all of the expressions we make consciously and even unconsciously throughout the day–squinting, smiling, raising our eyebrows, frowning. Crow's feet can also be caused by poor diet, stress, smoking, and menopause.
Combine all these factors and it means that the eye area needs special targeted ingredients not found in your regular facial moisturizer.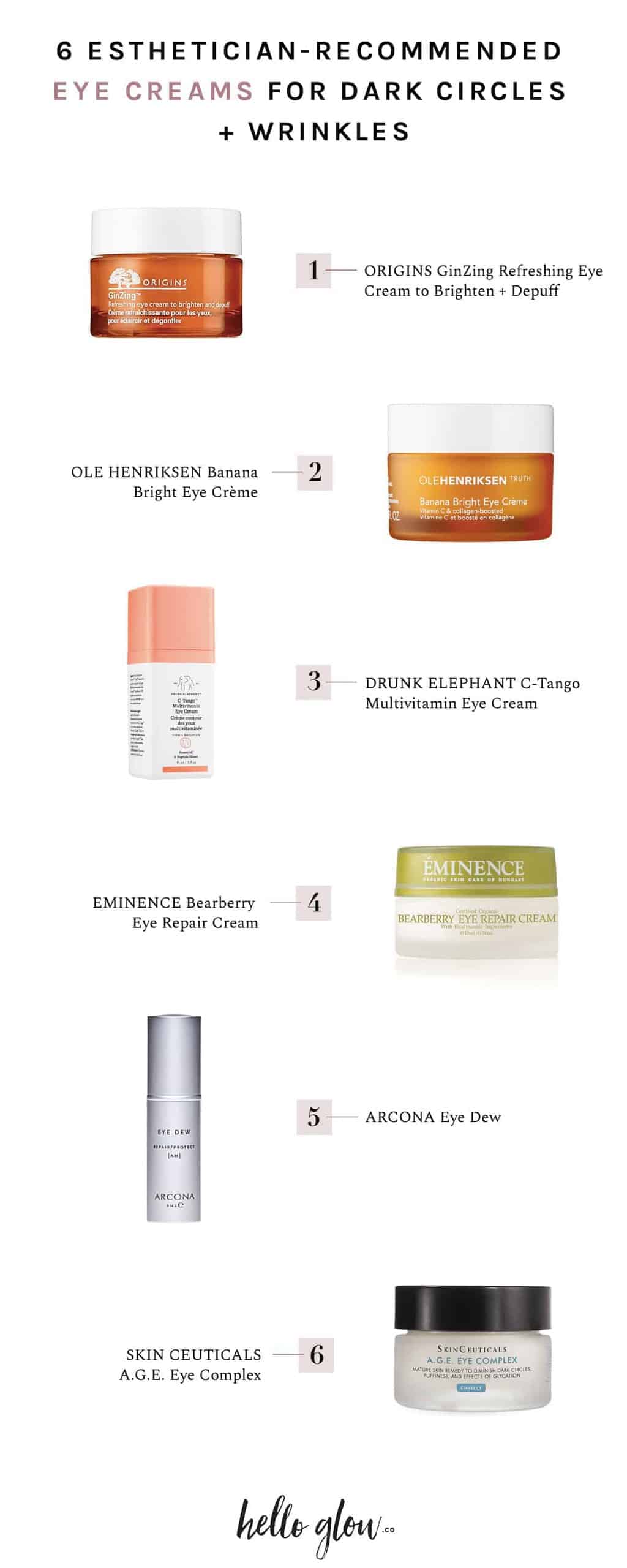 Esthetician-Recommended Eye Creams for Dark Circles
This happens to be the most difficult issue to address. Genetics, allergies, and thinness of the skin will determine how pigmented those dark circles appear. But all is not lost! Here are some tried and true eye creams to use in the morning to help brighten under eye dark circles:
Origins Ginzing Refreshing Eye Cream to Brighten and Depuff
Ole Henriksen Banana Bright Eye Creme
Drunk Elephant C-Tango Multivitamin Eye Cream
Esthetician-Recommended Eye Creams for Wrinkles
For crow's feet and aging, look for eye creams that contain peptides, retinols, or alpha hydroxy acids. A few of my favorites for evening use include:
Eminence Bearberry Eye Repair Cream
SkinCeuticals A.G.E. Eye Complex
75