This post brought to you by Evolution Fresh®. The content and opinions expressed below are that of Hello Glow.
I'm constantly striving for perfection. At the same time, I realize that perfection is ultimately unattainable. I mean, it's perfection! That would imply that I never make mistakes and that every day is without bumps. Not possible. However, striving for perfection allows me to be a little bit better every single day. And maybe that even means letting go of perfection in order to embrace imperfection and celebrate the small victories instead of focusing on the slip-ups. Instead of perfection, progress. I think I like the way that sounds better anyway.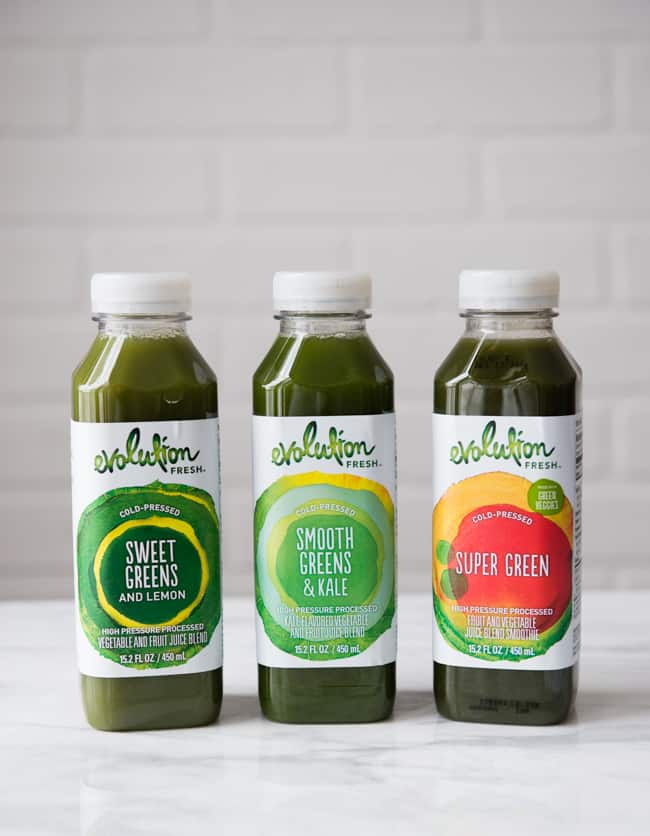 Part of becoming better each day, for me, means that I'm giving my body nutrients, proper exercise, and doing things for my mind. Mental and physical health go hand-in-hand. I feel like I could always be eating (or drinking) more veggies and fruit to help me with that goal. That's where I rely on products like Evolution Fresh juices to help me out. If you're not familiar with Evolution Fresh, it is a super premium juice brand at many local grocery stores and select Starbucks locations. Evolution Fresh uses high-pressure processing, cold pressing their juice to retain more of the nutrients and yield the best taste possible. By drinking a bottle of Evolution Fresh, it's easier than ever to get in my daily allotment of fruits and veggies.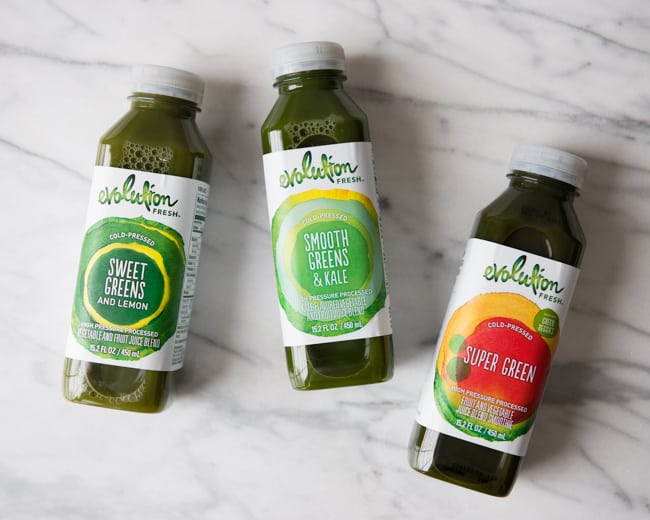 I'm a huge fan of green juice. I started juicing at home about five years ago. But can I be honest? I eventually grew out of my habit because it was a little too time-consuming for my busy schedule. That doesn't mean I've stopped loving green juice or its benefits to my diet. I often pick up a bottle of Evolution Fresh when I'm at my co-op grocery store or even at the airport when I'm traveling. Traveling especially can make it harder to keep up a healthy diet, but drinking green juice? I feel like I'm rocking it with every sip. Today I'm sharing five simple ways green juice can help you be your best self. Take a sip in a brighter direction!
1. Start the day with mindfulness and gratitude while sipping a green juice. Doing a little meditation and planning first thing in the morning helps me be more productive. Sipping on a green juice kicks off the day with the intention of eating healthy. I find that if I can start my day veggies and fruit, I make better food choices all day long. (More on that further down too!)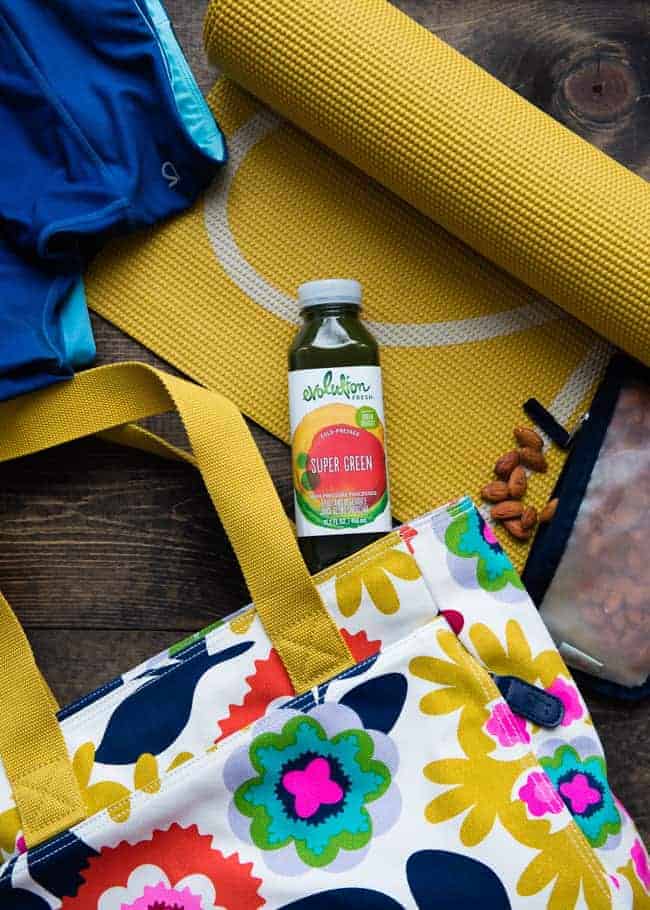 2. Hydrating after a workout. Working out is another thing I do on a regular basis for both physical and mental benefits. During my workouts, I'm chugging water, but afterwards I like to hydrate with juice and Evolution Fresh makes it easy. One serving of Super Green only has 130 calories and is made with orange, mango, pineapple, apple, cucumber, romaine, spinach, kale, spirulina, chlorella, and dulse. That's a powerhouse of produce in one bottle!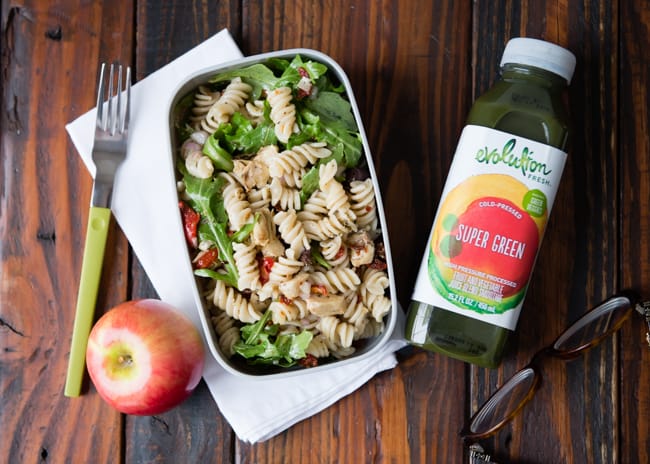 3. Swap your lunch beverage with a green juice. If you have the tendency to reach for soda with your mid-day meal, consider adding a green juice instead. You could be adding an extra serving of veggies to your day, and what's not to love about that?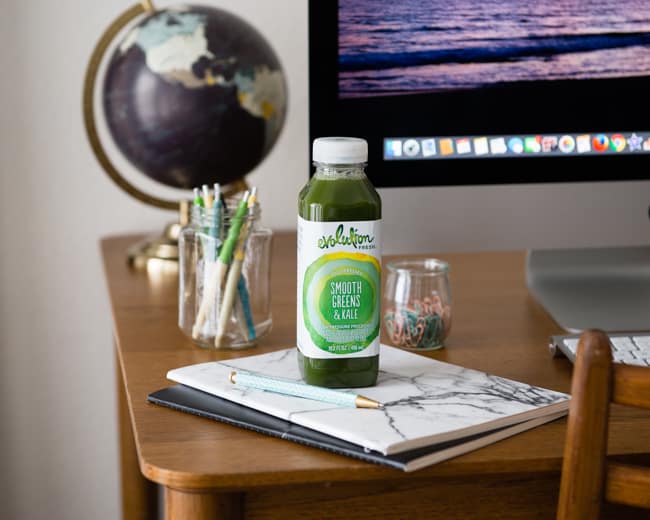 4. Opt for green juice to get you over that afternoon slump. And then there's that special time in the afternoon when I'm almost finished working…but I just can't keep my eyes open! Afternoons are the hardest for me–I wake up early to get a head start on my day and by about 3:00 pm, I'm slumping. I feel so much better being naturally energized with Evolution Fresh's delicious juices.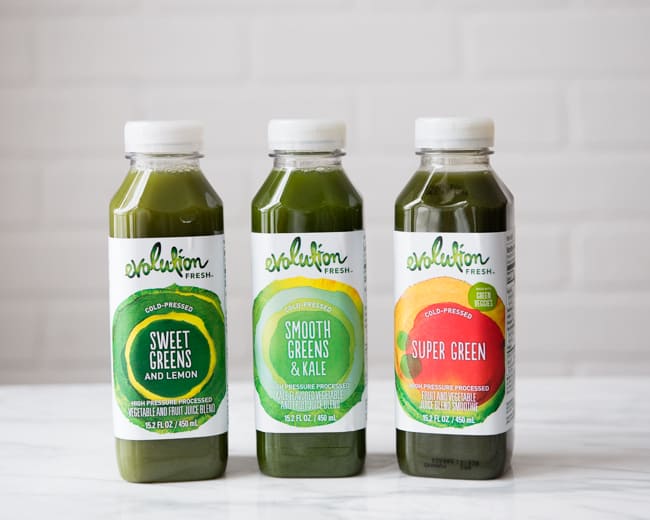 5. Make a juice date. Meet a friend, significant other, sister, co-worker, or whomever else for a juice. Taking a few minutes to connect with someone else is even more powerful when you're fueling your body at the same time. And committing to a healthy diet is much easier when you're not doing it alone! Workout with a friend and rehydrate together with a bottle of Evolution Fresh–two birds, one stone.
0