After a long day, it can be tempting to plop down in front of the TV and tune into your favorite guilty pleasures instead of doing something productive. Real Housewives, anyone? All those reality show marathon viewing sessions having me skipping the gym more than I should. With life so busy, it's easy to do!
Luckily, there are plenty of exercises to do in front of the TV. And you don't need any fancy gym equipment–just your body and a mat. Pilates ProWorks has created a great routine of four easy exercises that you can do while watching your weekly shows, rather than binging on chips and dip. Best of all, these moves work all parts of your body, from your arms to your legs, and even your abs and glutes.
Next time those commercial breaks come on, make a little room in front of the TV and get to work. It's a perfect time to get your heart pumping and muscles burning without missing out on who gets kicked off The Bachelor.
4x Planks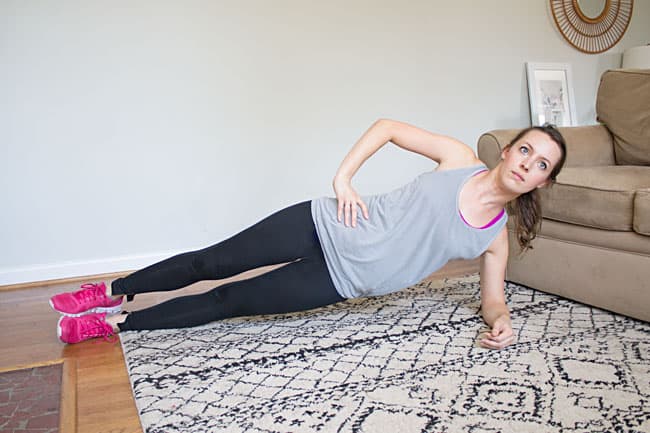 A one-hour TV show has an average of five commercial breaks, which are up to four minutes in length. Pick a different type of plank to do for the duration of each commercial break. For example, a forearm plank, side plank, plank with shoulder taps (right hand taps left shoulder, left hand taps right shoulder), mountain climbers (right knee tucks to right elbow, left knee tucks to left elbow), plank leg lifts (lift right leg, then lift left leg), etc. Muscles targeted: shoulders, triceps, chest, core, and glutes.
Bulgarian Lunges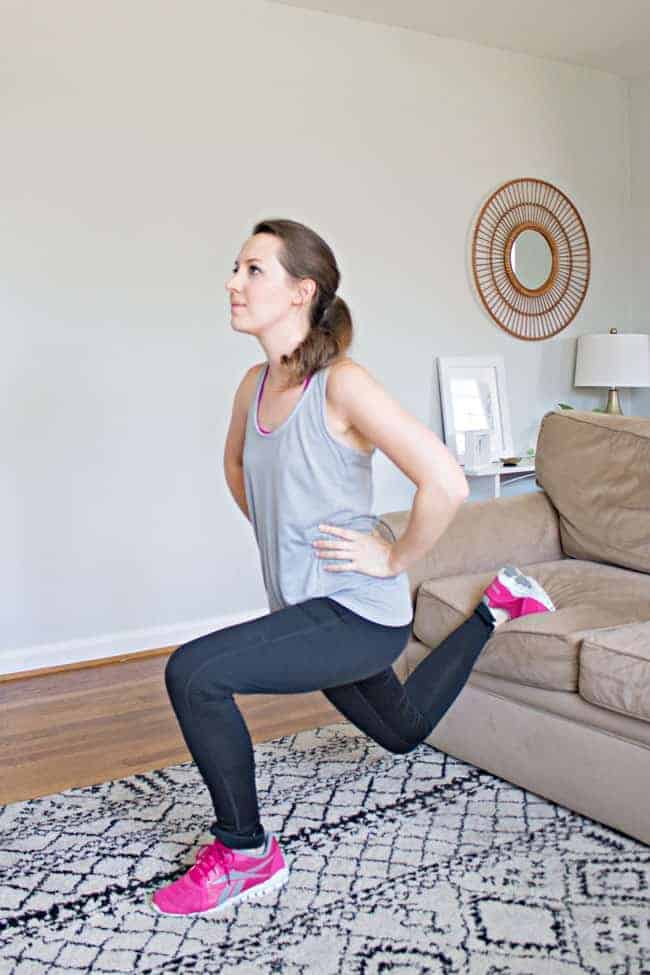 Stand in front of your couch, feet hip-width apart. Step your right leg back onto couch, with your hips squared, and shoulders over hips. Inhale, bending your left knee to 90 degrees, and then exhale drive through the heel of your left leg to stand. Repeat on both sides. Muscles targeted: glutes, quads, obliques, and postural muscles.
Teaser Twists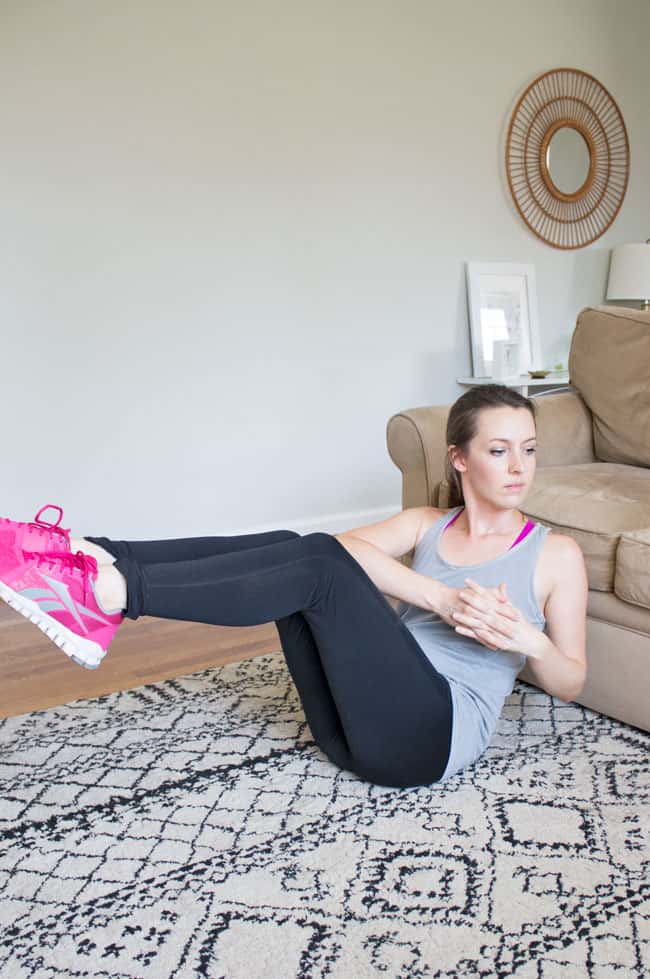 From a seated position (on the couch or floor), lift your legs to tabletop position and hinge back at the waist until your torso is at a 45-degree angle to the hips. Keeping your back straight and toes lifted off floor, clasp your hands in front of chest and twist your shoulders from left to right, squeezing your obliques as you do so. Muscles targeted: back, abs and obliques.
Tricep Dips/Reverse Plank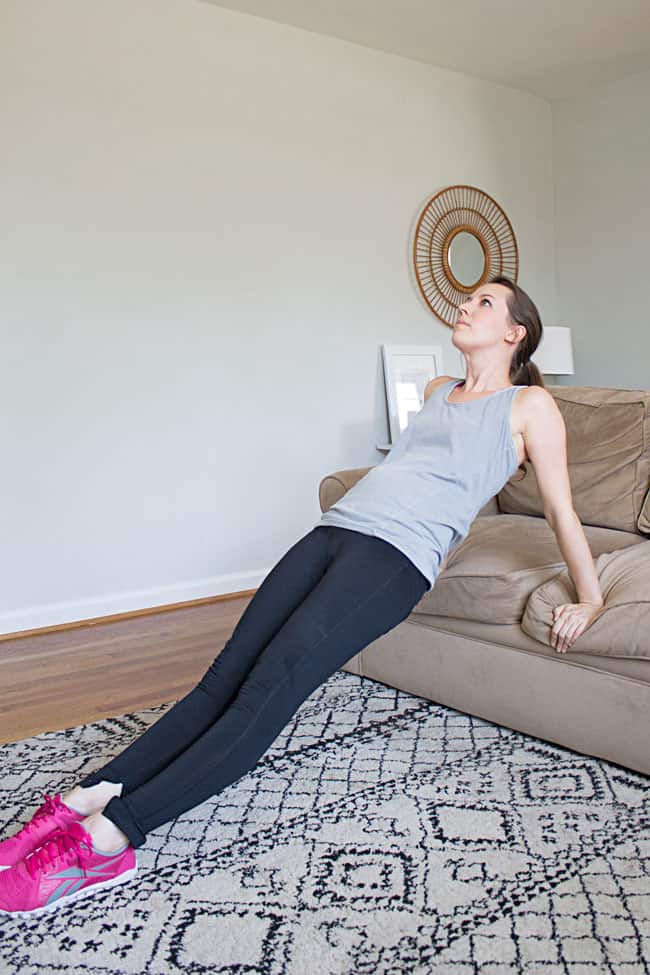 Sit on the couch facing the TV. Place your hands next to your hips, plant your feet on the floor with your legs straight out in front. Inhale and bend your elbows and dip your hips down towards the floor. Exhale and straighten your arms, squeezing through the triceps to extend. Lift your hips and open chest to ceiling, squeezing your shoulder blades together until your body is a straight line from head to toe. Do not arch your back. Muscles targeted: triceps, shoulders, back, core.
Photos by Stephanie Pollard
1