I've often wondered, if I spent my younger decades wearing white driving gloves, maybe my hands could mask my age? Sun damage to the hands reveals itself later in life through pigmentation we often refer to as age spots.
Despite all the careful skin preparations we make, the regimens and routines we follow for our face and neck, our hands are often neglected. Even if we are diligent about applying sunscreen each and every morning, our regular hand washing dilutes the protection provided to our hands.
Is there anything to be done once we've noticed age spots? Good news! These brightening treatments designed for the hands can fade dark spots and reveal fresher looking skin.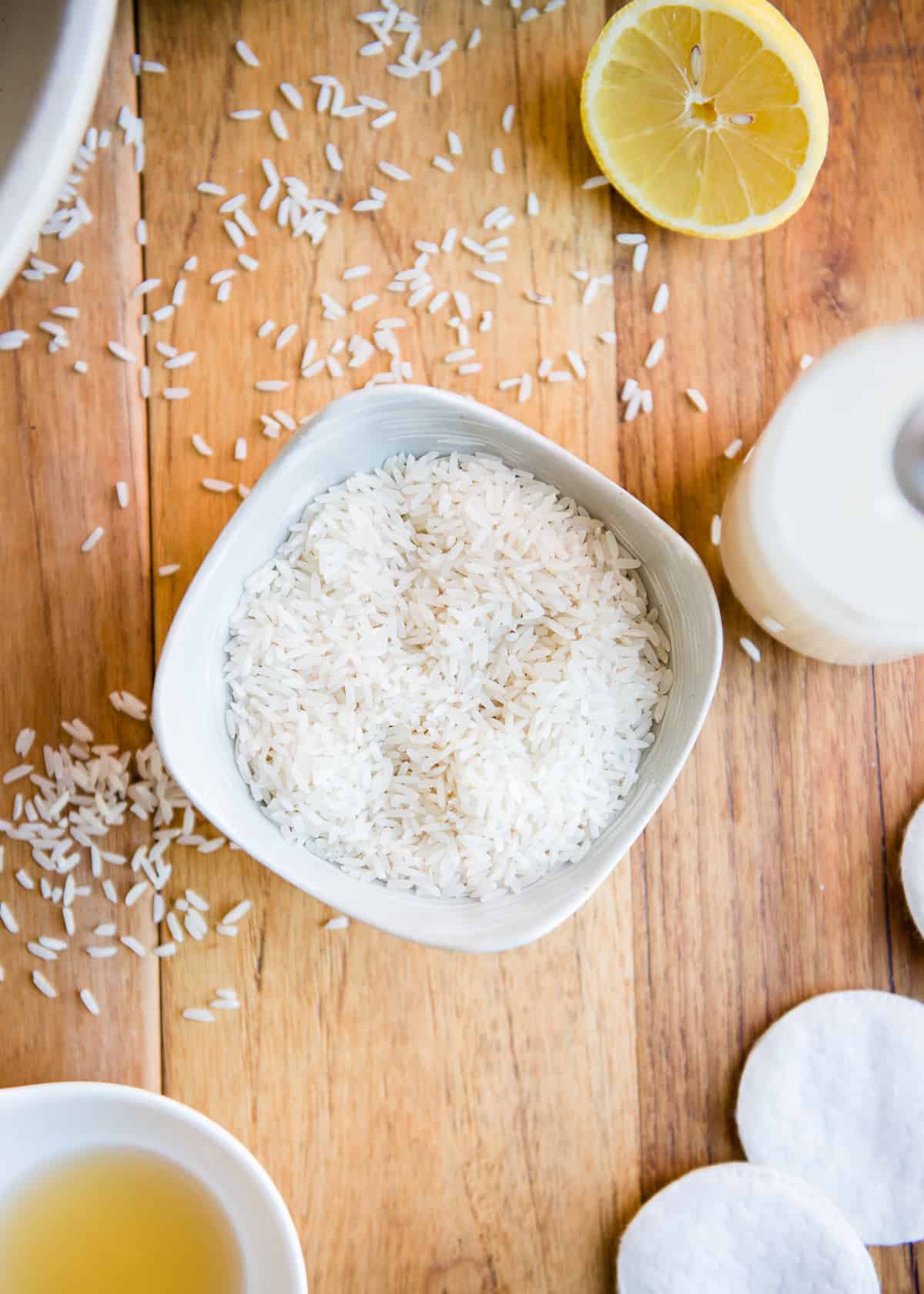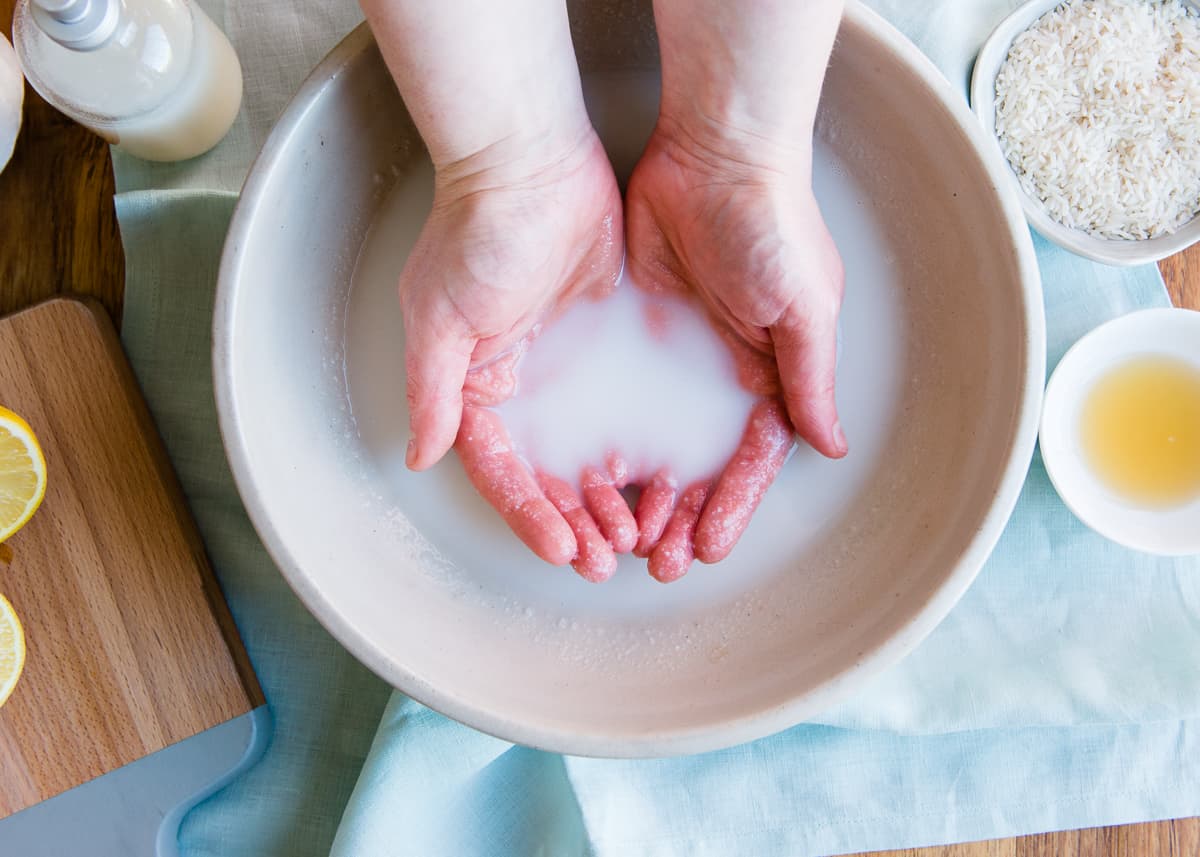 Brightening Rice Water Hand Soak
¼ cup cooked rice
½ tablespoon agave nectar
½ tablespoon lemon juice
1 cup water
Ideally this hand soak should be done at nighttime due to the photo sensitivity of the lemon juice.
In a blender, combine the rice, agave nectar and lemon juice. Transfer to a large bowl and mix with 1 cup water. Use the soak by dipping your hands in the bowl and rubbing in small circular motions all over the backs of your hands. Use light pressure for 1-2 minutes and then allow to soak for several more minutes before rinsing with warm water. Pat dry and follow with the rice milk toner below.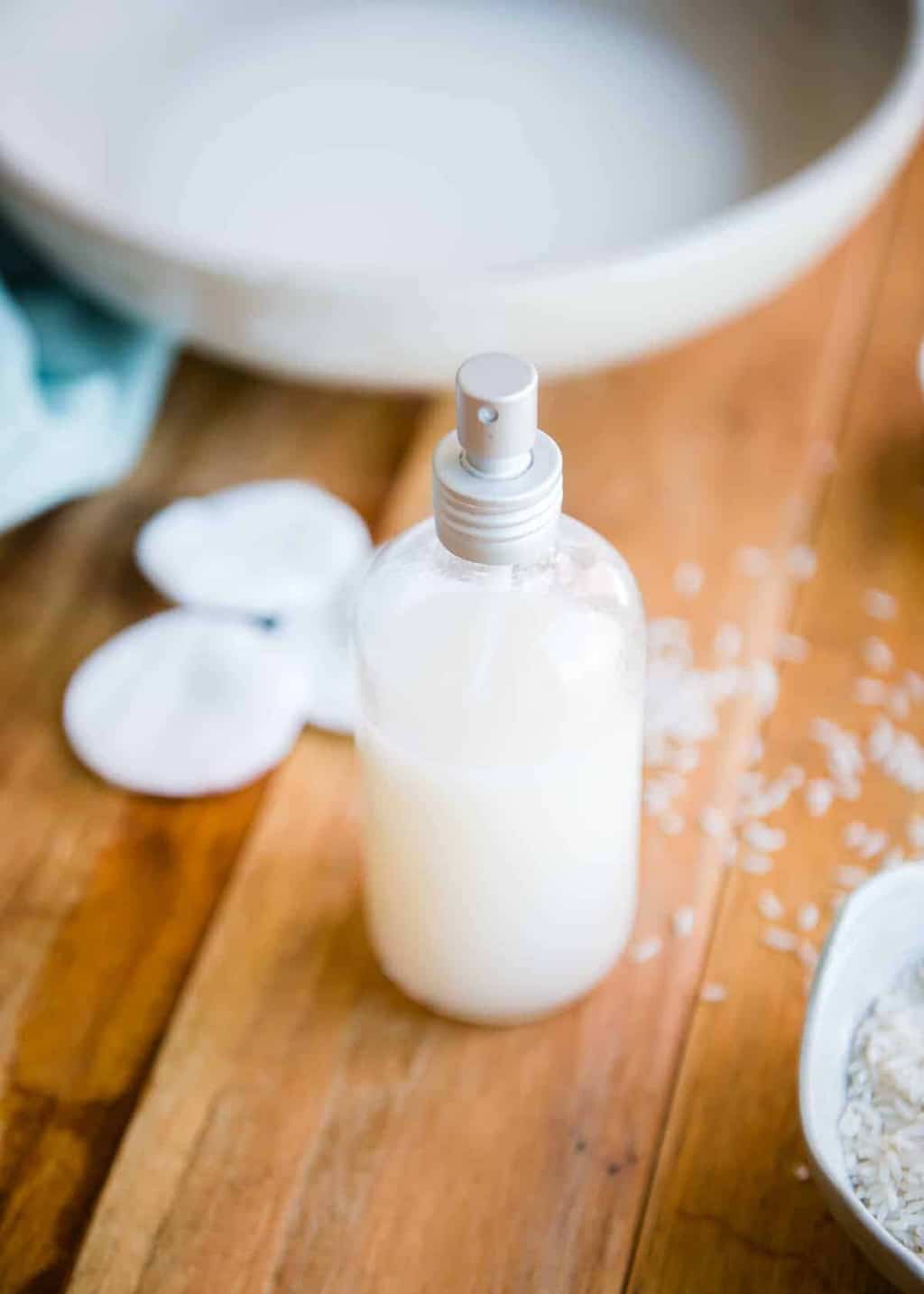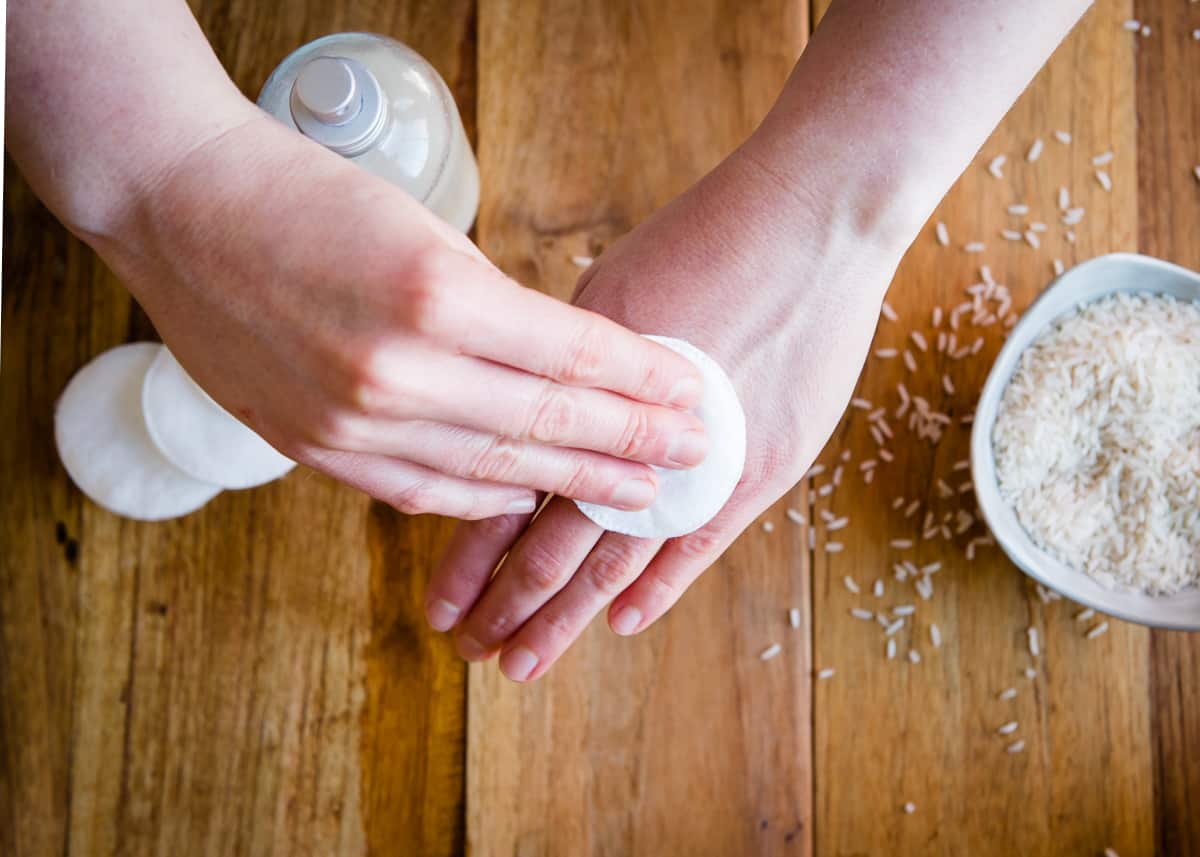 Rice Milk Hand Toner
1 cup rice
2 cups water
Spray bottle or jar
Over high heat, combine 1 cup rice with 2 cups water. Leave uncovered. Since we don't want the water to completely evaporate like we do when we are cooking rice for a meal, you'll want to keep your eye on the pot. Once it comes to a boil, reduce heat and let it simmer for 5 more minutes, stirring occasionally. Remove the pot from stove–the rice mixture should be a bit soupy in consistency now. Strain out the water into a bowl or mug and discard the rice.
Transfer this rice milk to a spray bottle or glass jar. Store in the refrigerator for up to one week. After your hand soak, spritz this toner on the backs of your hands, or use cotton round to apply and follow with moisturizer.
27