I am not good at weekend lunches. If I even remember to eat, it's usually something I can grab on-the-go because, like so many working moms, the weekends are for running errands and getting things done around the house. And then before you know it, it's Monday again. Sigh.
So this fall, I'm making an effort to build in some more quality time with the family on weekends—quality time that doesn't involve Target runs. Time to pause, time to do some crafts together (these birdseed ornaments are on our list!), and most importantly: time to eat!
These healthy fall lunch recipes are perfect for weekends—and so much better than grabbing something from the drive-thru.
1 / 5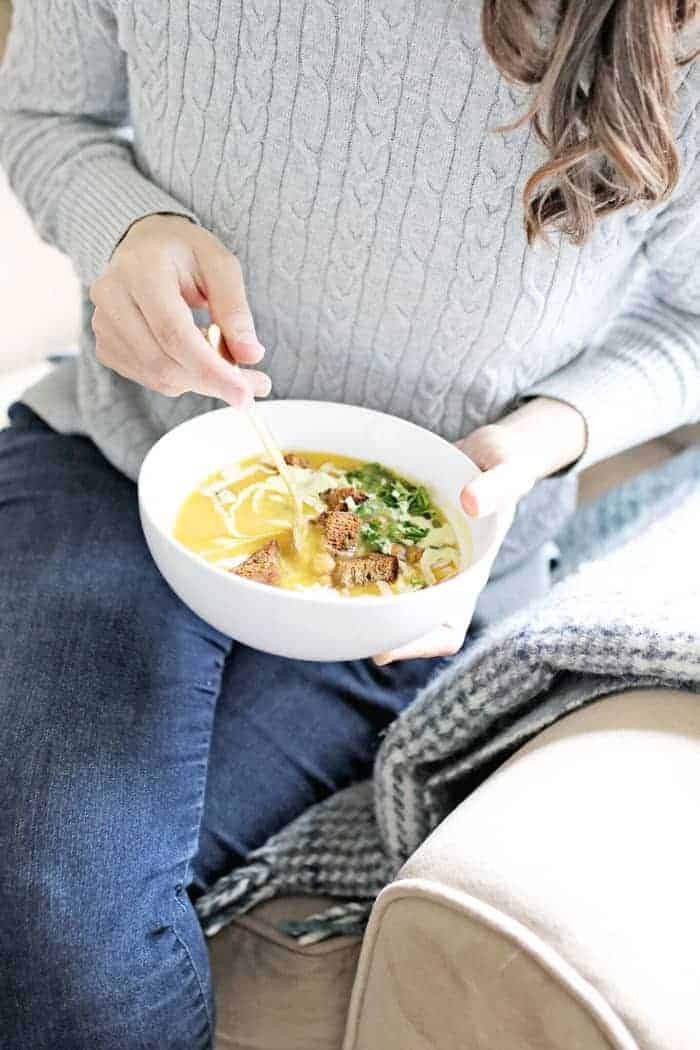 We teamed up with Electrolux to create this warm and cozy soup recipe to share on Live Love Lux. Everyone will love customizing it with their favorite toppings. (Crispy chickpeas? Yes please!)
3