As someone born, raised, and currently residing in the midwest, I'm all about a warming bowl of soup when it's cold out. However! If I'm making my soup a meal, it has to be substantive. Those creamy pureed vegetable soups? Unacceptable! I need something to chew on and some protein to keep me full and energized.
That's where these meal-worthy soups come in. They're not just pureed veggies and broth—they're a complete, balanced meal in a bowl. No bread or side salads needed! They make dinner a breeze and they'll keep you warm—and satisfied—on even the chilliest fall days.
1 / 8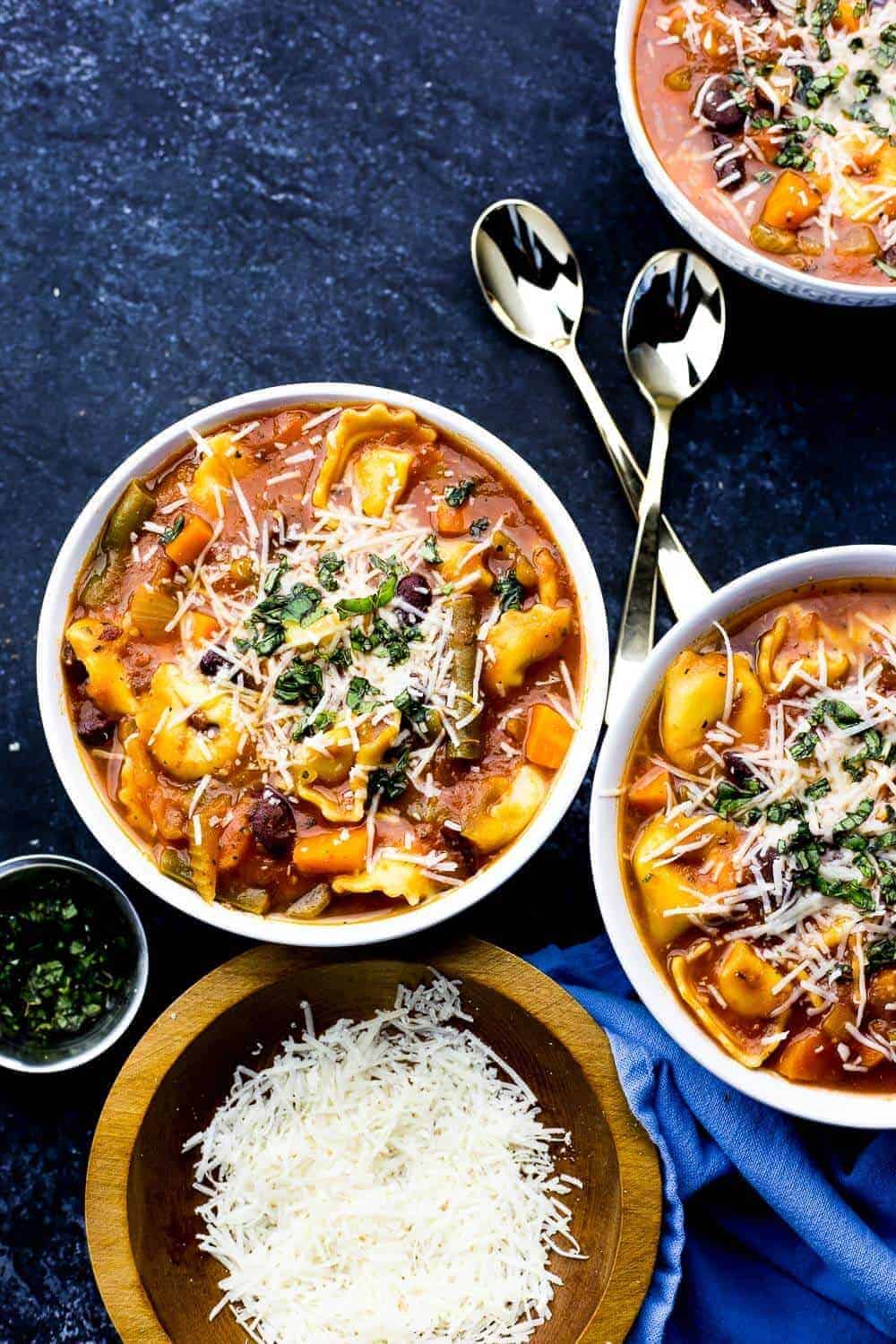 Two of our favorite comfort food soups—minestrone and tortellini soup—are combined to make one epic bowl of deliciousness that your whole family will devour.
30-Minute Tortellini Minestrone Soup from The Girl on Bloor
16