As someone born, raised, and currently residing in the Midwest, I'm all about a warming bowl of soup when it's cold out. However! If I'm making my soup a meal, it has to be substantive. Those creamy pureed vegetable soups? Unacceptable! I need something to chew on and some protein to keep me full and energized.
That's where these meal-worthy soups come in. They're not just pureed veggies and broth—they're a complete, balanced meal in a bowl. No bread or side salads needed! They make dinner a breeze and they'll keep you warm—and satisfied—on even the chilliest fall days.
9 Meal-Worthy Soups Perfect for Fall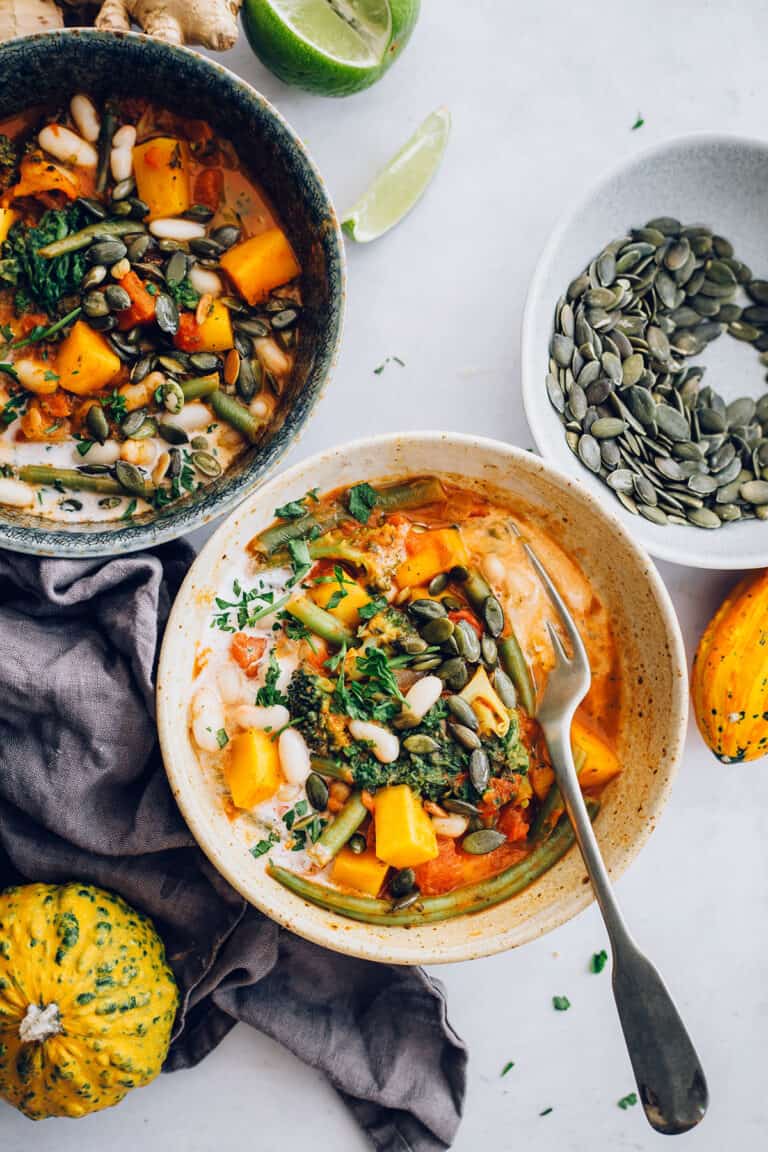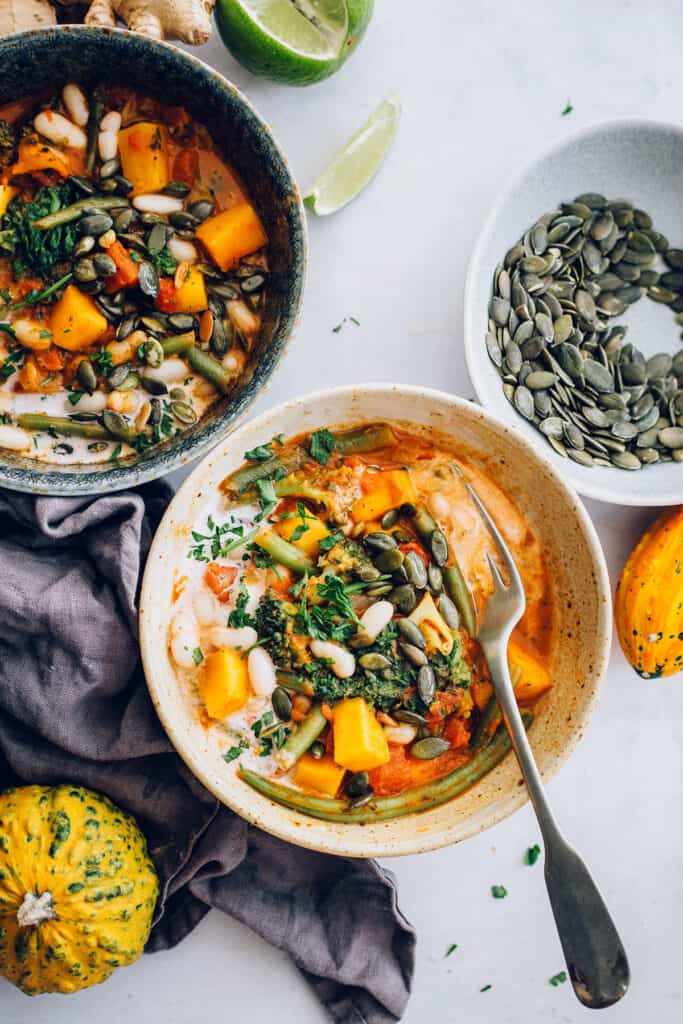 Warming and comforting, this vegetable curry is loaded with nutrients and fall flavors. It has a velvety taste from the coconut milk and butternut squash.
Warming Butternut Squash Curry with Coconut Milk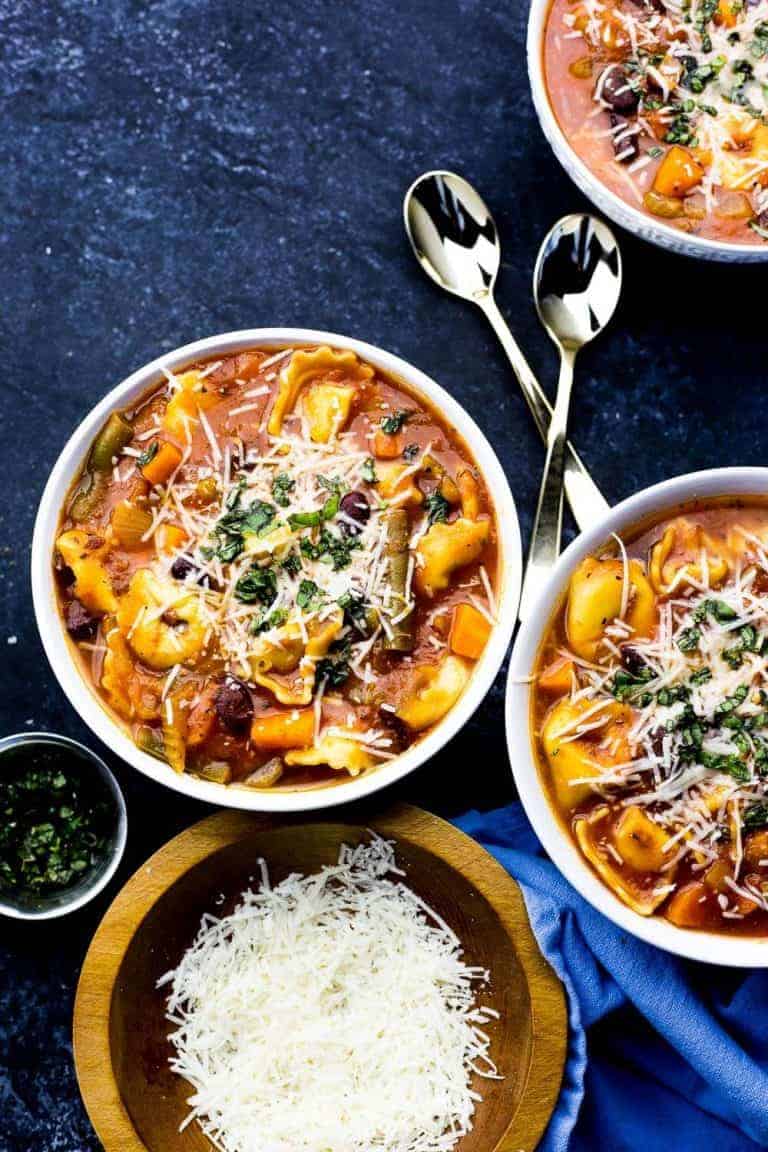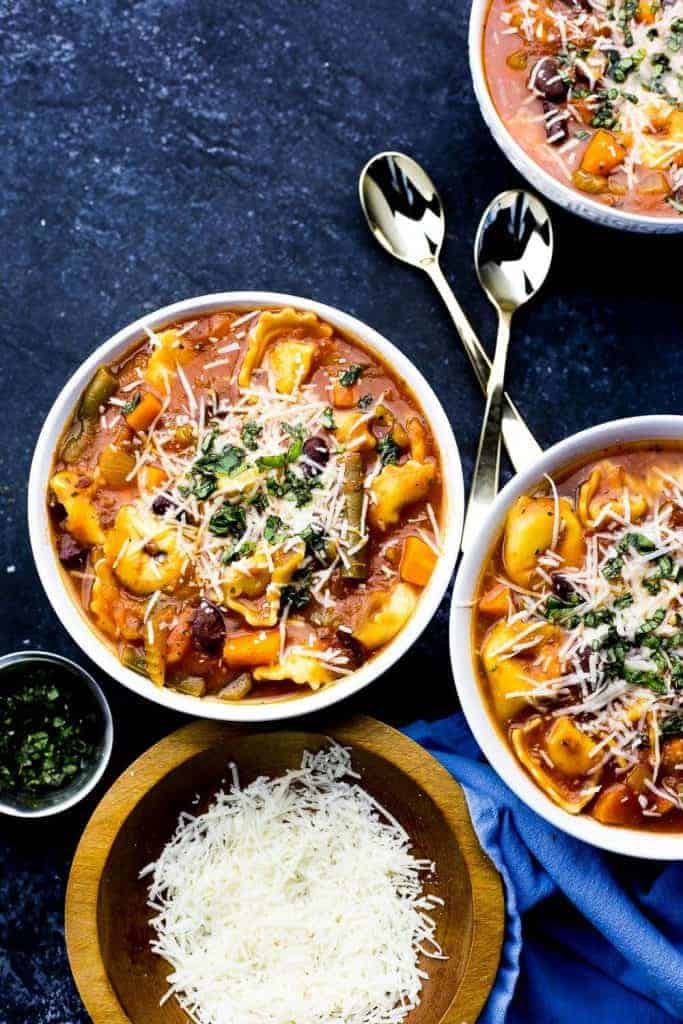 Two of our favorite comfort food soups—minestrone and tortellini soup—are combined to make one epic bowl of deliciousness that your whole family will devour.
30-Minute Tortellini Minestrone Soup from The Girl on Bloor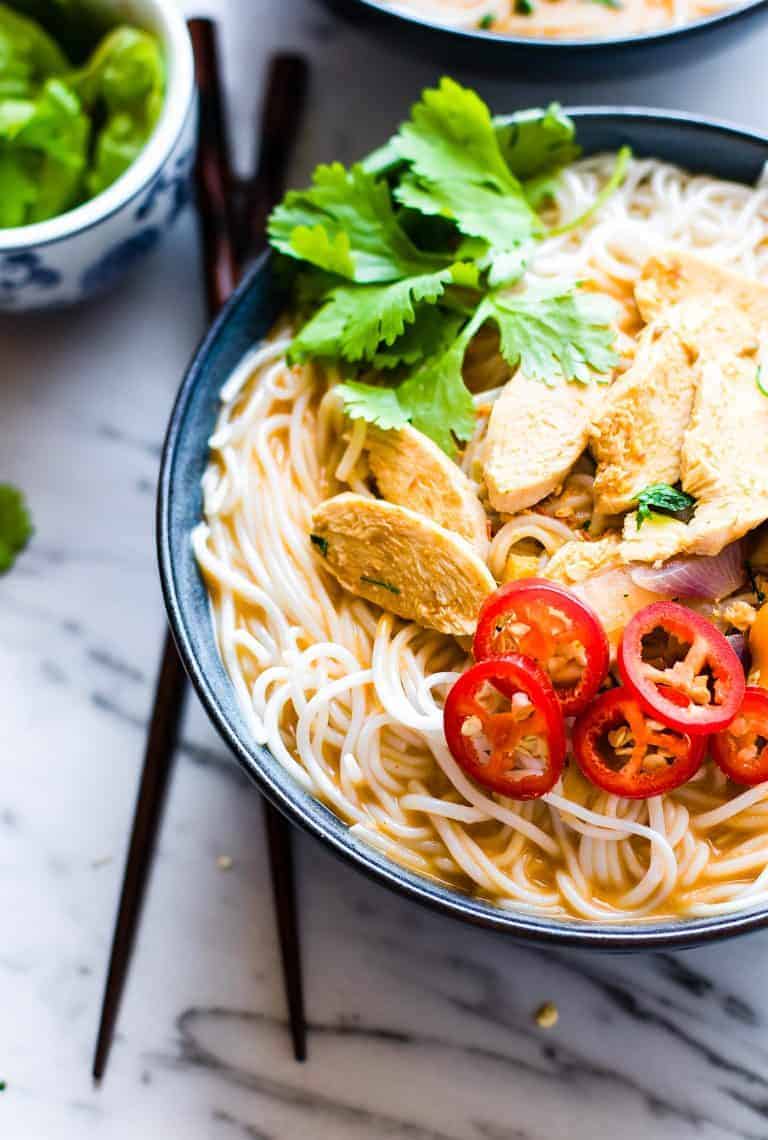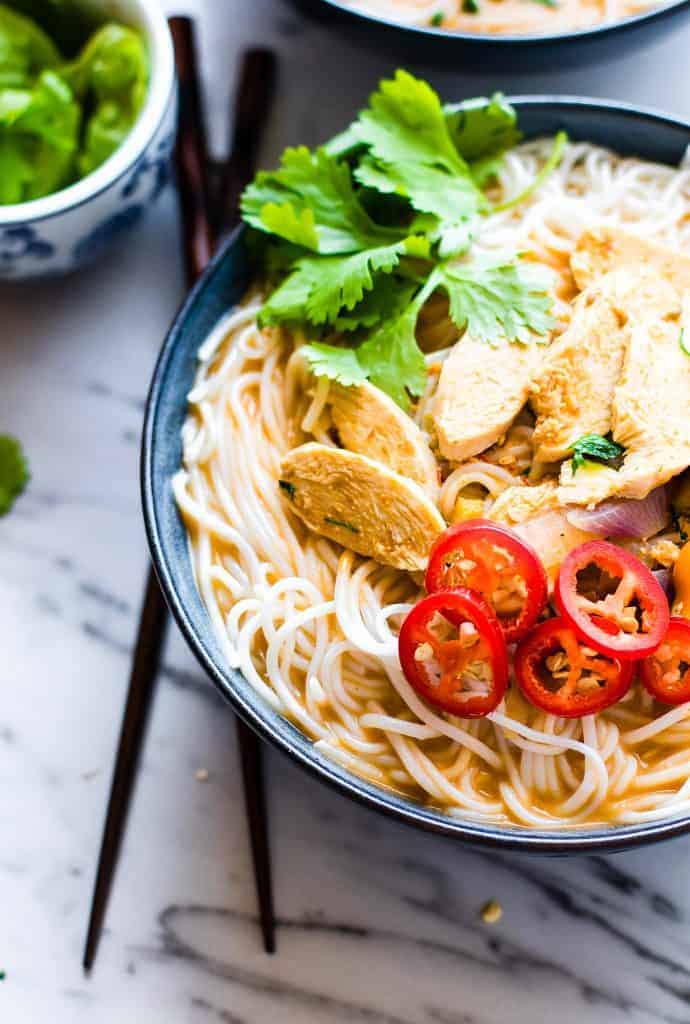 Pile on the toppings and build your own customized bowl of soup. We especially love the creamy almond sauce, which adds some healthy fats to the mix too.
Spicy Almond Chicken Pho from Cotter Crunch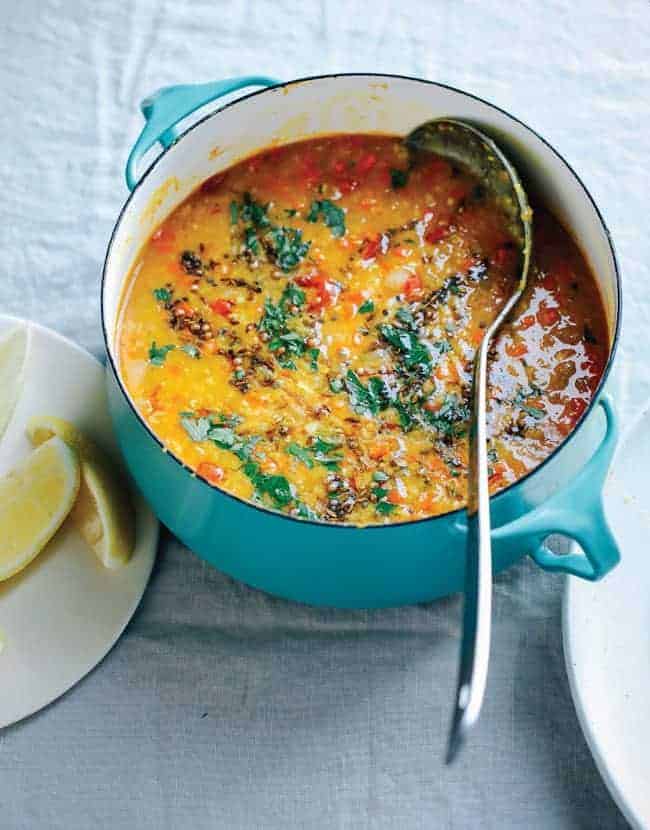 The end of summer means saying goodbye to fresh local corn, tomatoes, and green beans. But don't despair! It also means it's harvest time for root veggies and this dal is the perfect way to enjoy them.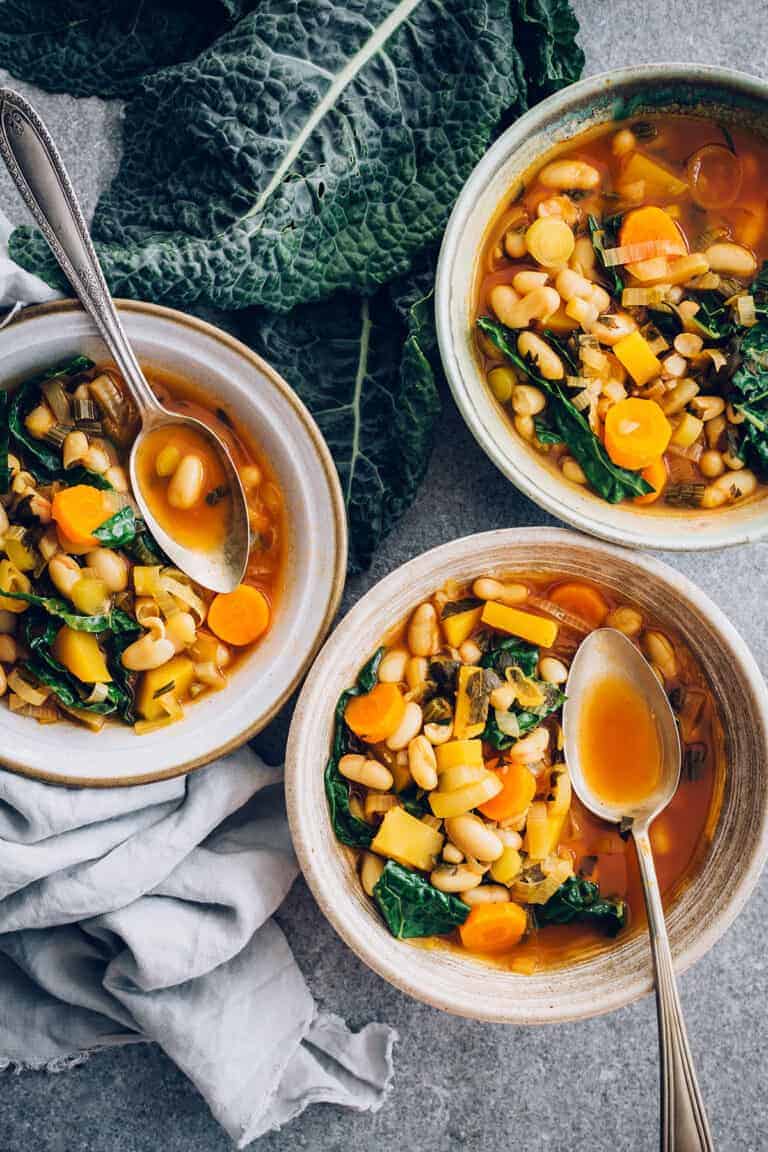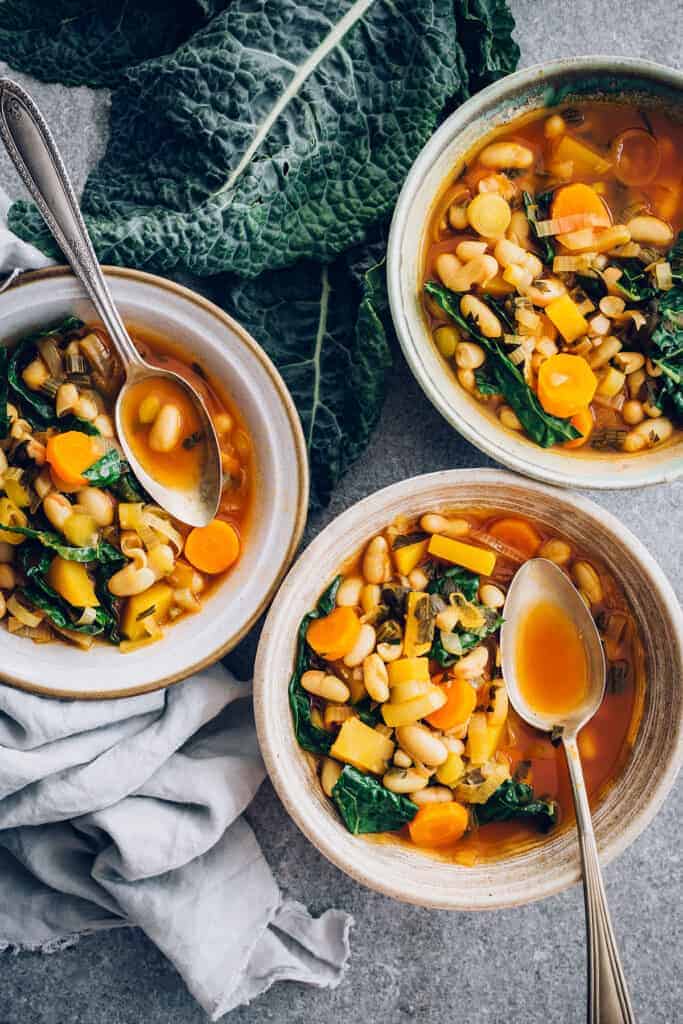 This soup is one of our most popular recipes on Pinterest. Whip up a big pot of it this week and find out why our readers can't get enough of it!
Hearty White Bean Vegetable Soup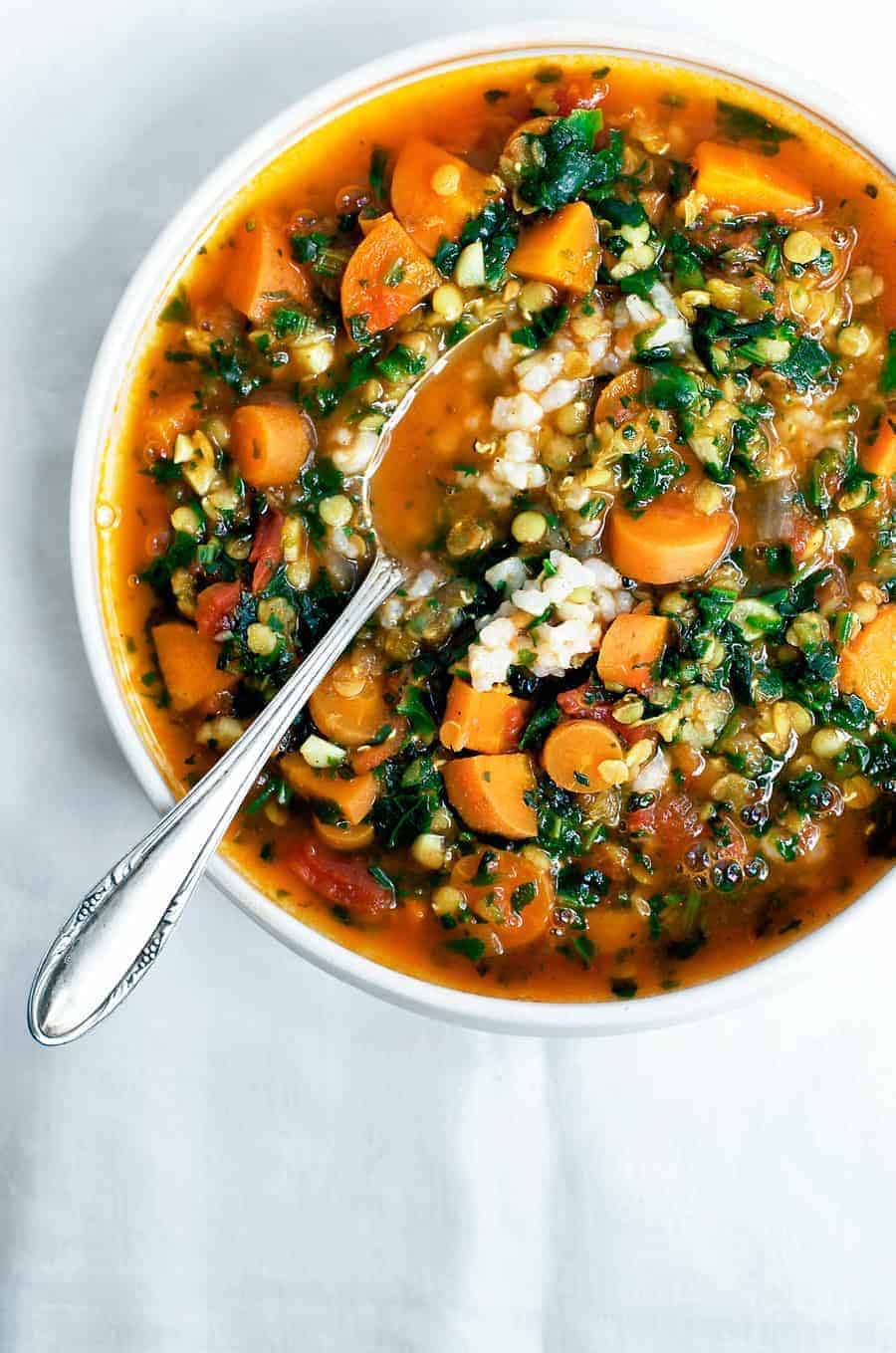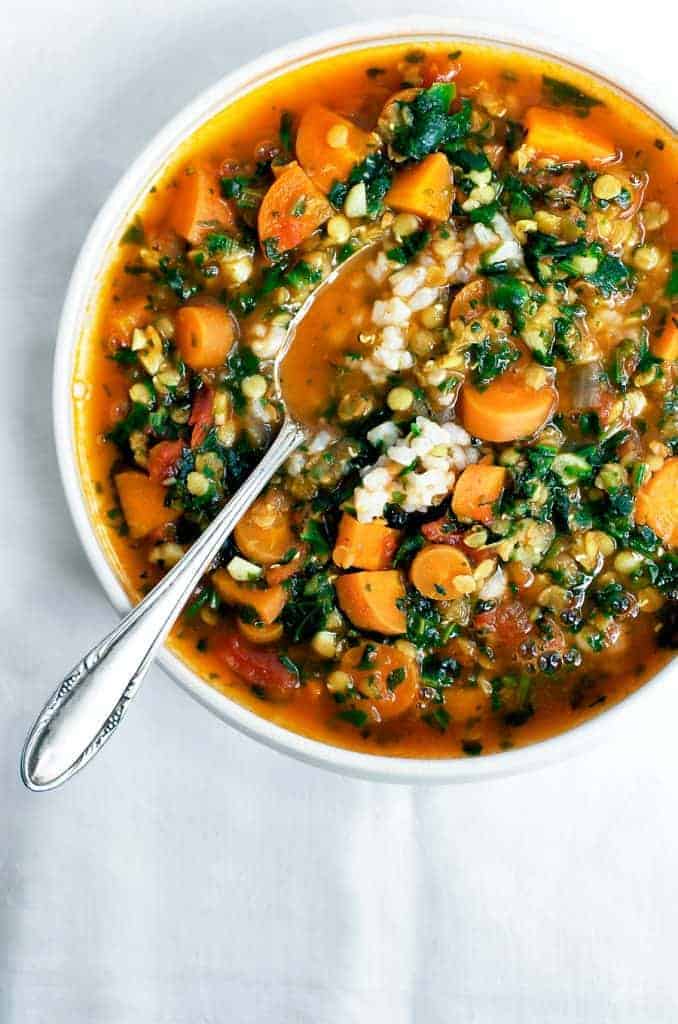 Red lentils are an especially great source of plant-based protein, with 13 grams in 1/4 cup of dried lentils. Their high fiber content will help you feel fuller longer too.
Carrot, Red Lentil, and Spinach Soup from Occasionally Eggs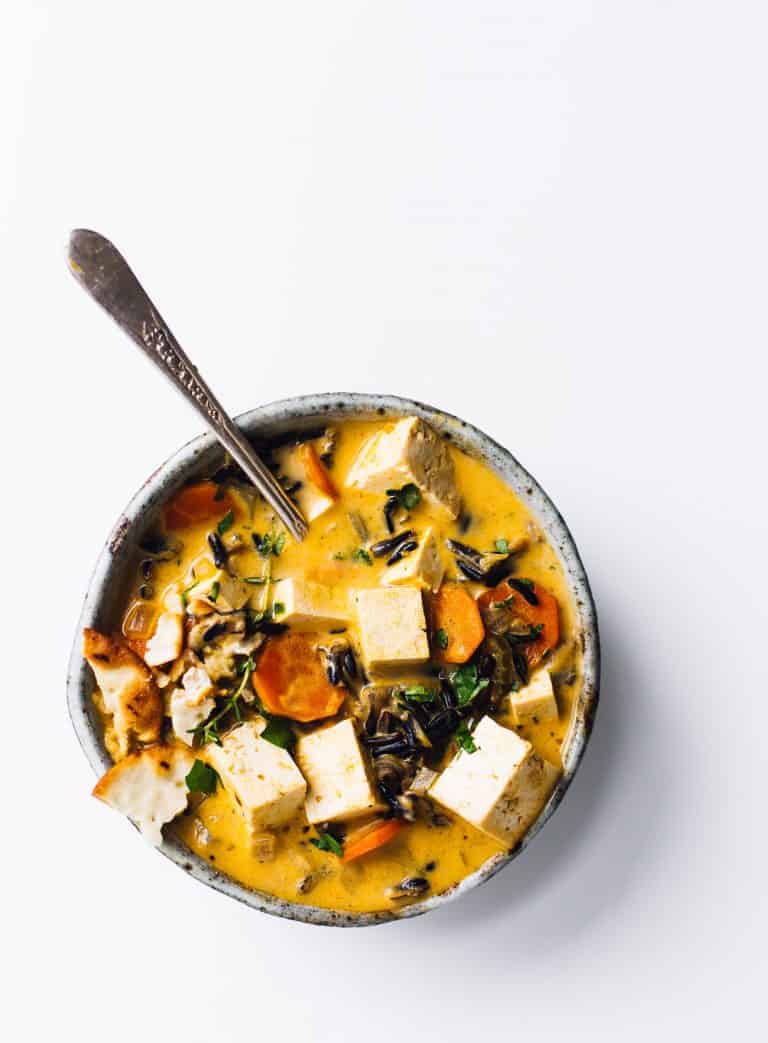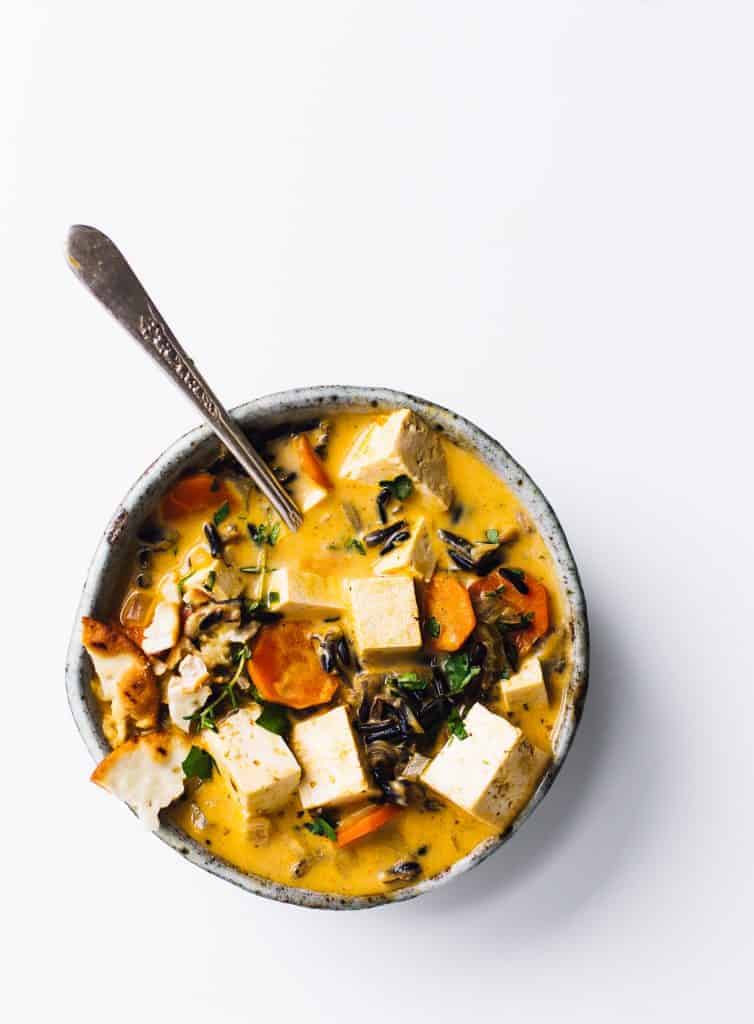 Hellooooo beautiful, creamy, incredibly delicious soup! If you love wild rice and mushroom soup, you'll love this protein-packed version made with tofu.
Rustic Tofu Wild Rice Soup from Heartbeet Kitchen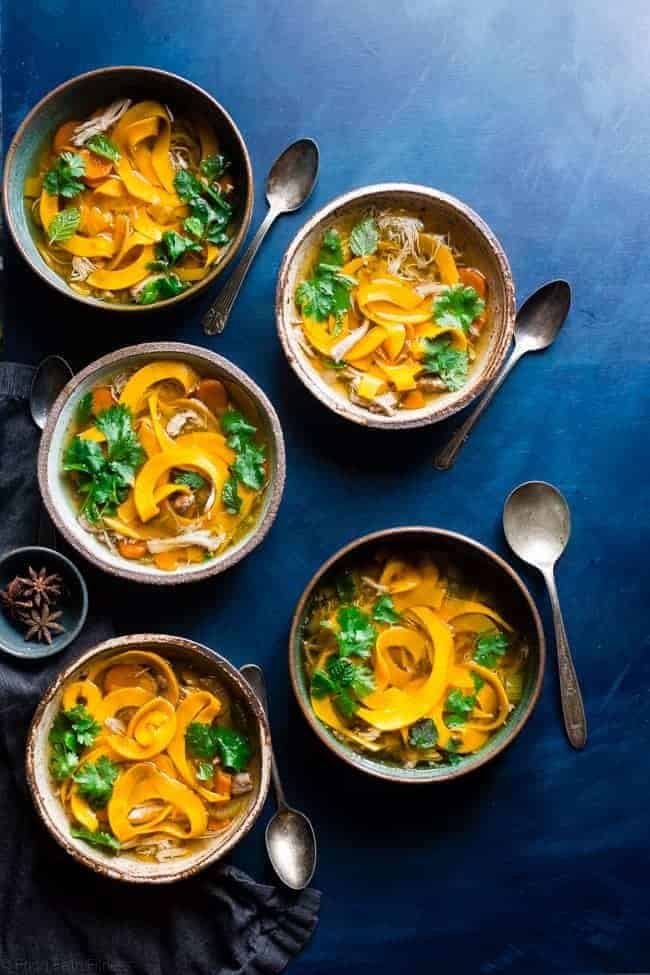 This Thai-inspired chicken soup uses spiralized butternut squash for the noodles, making it paleo-friendly.
Thai Crockpot Chicken Noodle Soup from Food Faith Fitness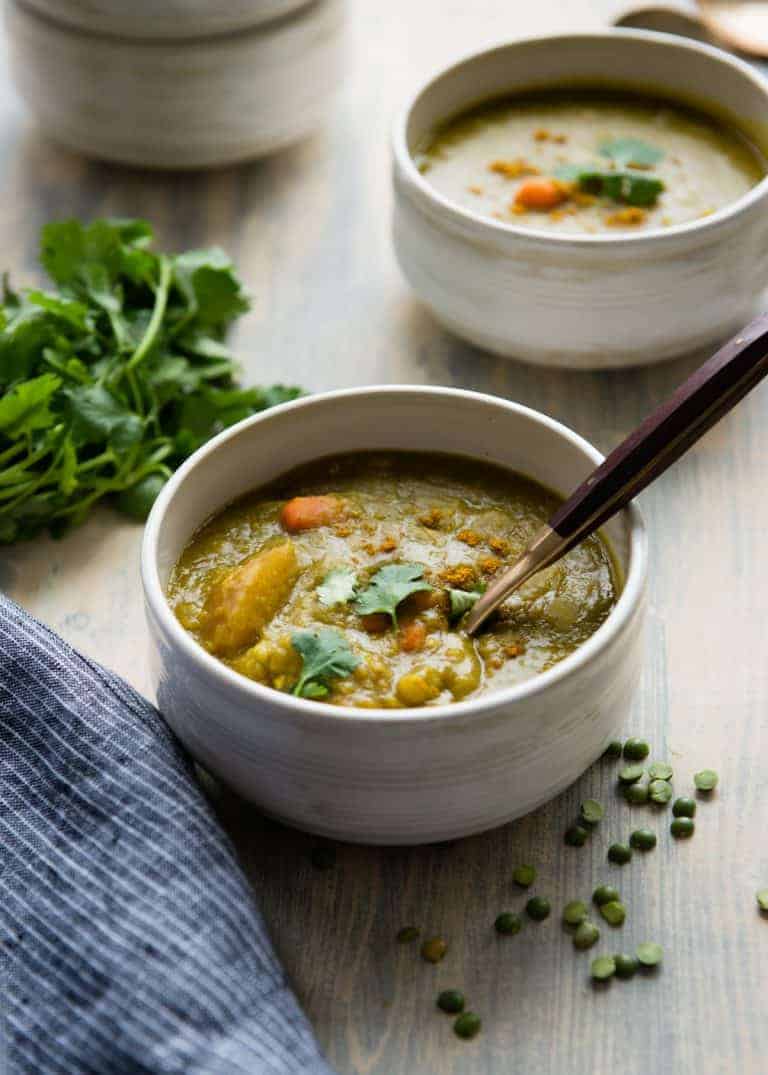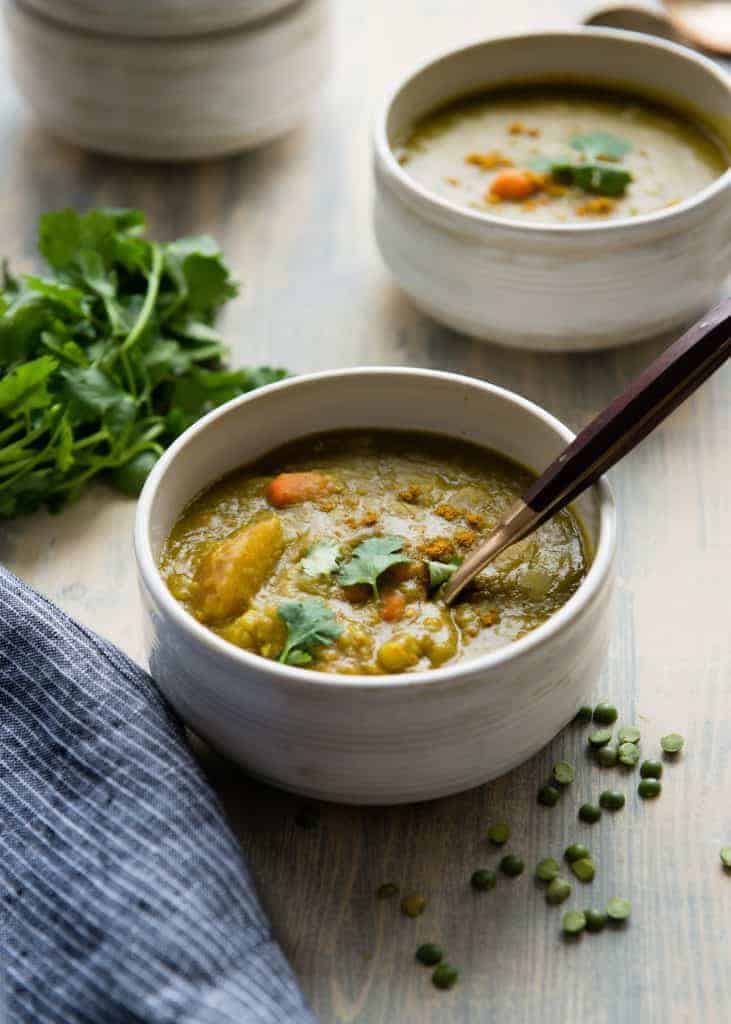 Traditional split pea soup gets its flavor from ham, but we added Indian spices to put a vegetarian spin on the classic recipe.
Slow Cooker Vegetarian Split Pea Soup
41