Have you noticed that the more convenient a food is, the worse it is for you? This goes for recipes too. It seems like the things that are easiest to throw together are also the ones that rely heavily on processed ingredients. Boo!
Well, these one-pot dinners are easy to put together, easy to clean up (hello: one pot!), and your whole family will love them. They're complete meals in one pot, too—no "serve with rice" or "ladle over pasta." Nope! Everything cooks in the same pot (or pan), easy peasy.
1 / 8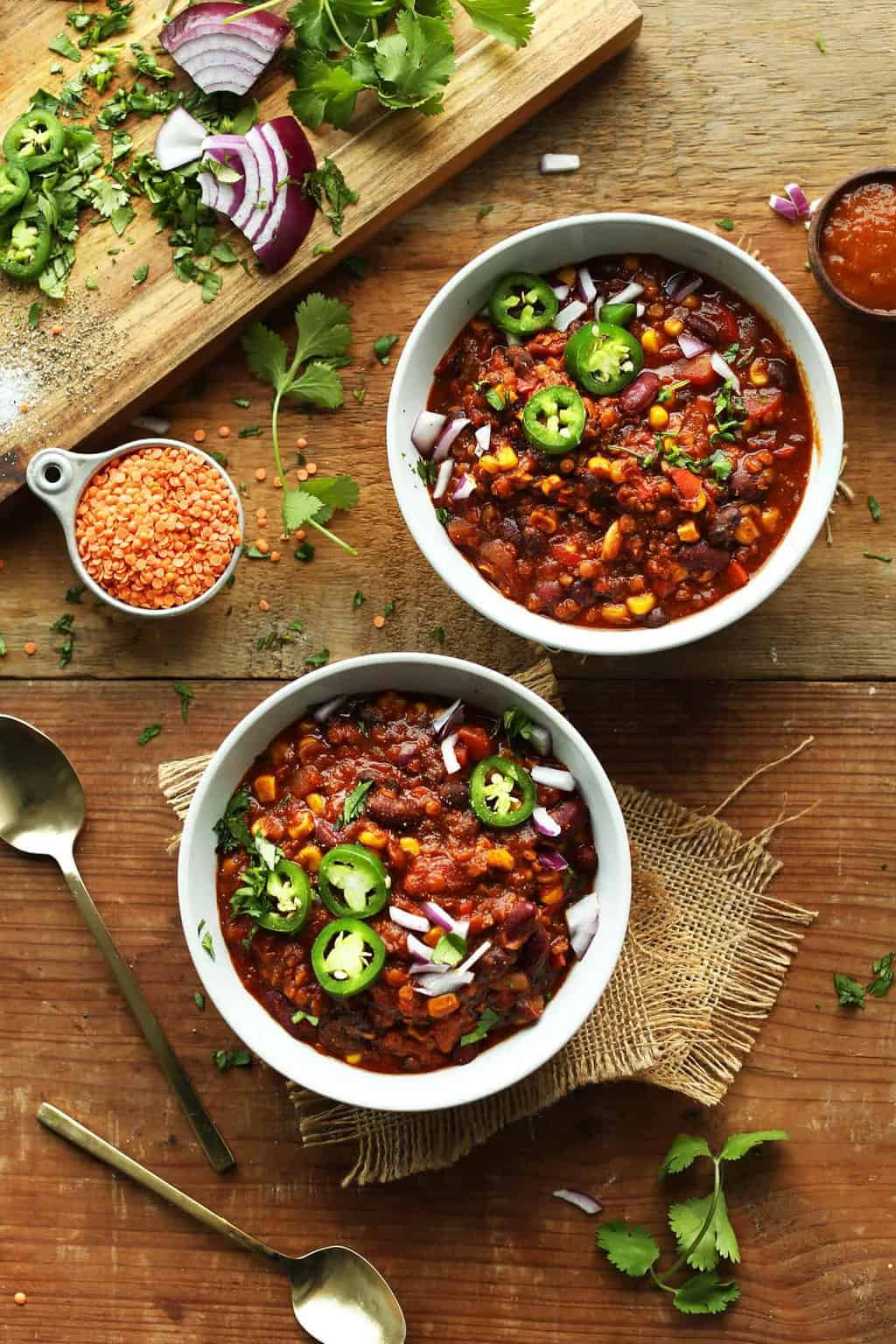 Red lentils are an especially great source of protein. Combined with kidney and black beans, this chili is a filling vegan dinner to keep you warm and cozy this fall.
One-Pot Red Lentil Chili from Minimalist Baker
46