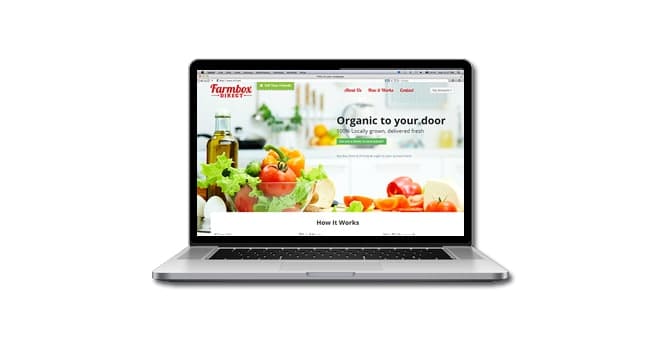 Getting fresh, local produce when living in a city can be close to impossible. Who has the time to go to the farmer's market or find out where vegetables are sourced from? This is where Farmbox Direct comes in. The concept is simple: a subscription box. But the twist is that it's filled with freshly harvested produce from local farms! That's the solution to every busy mom's problems, and a great way to put healthy food on the table. It's like living off the land, without necessarily living in the countryside!
At the beginning of each week they send out an email letting you know what is being harvested by their farmers for the current week's Farmbox.  You then can go into your account and customize your Farmbox with up to 5 substitutions. You can also add artisanal items and other groceries to your Farmbox delivery.
Farmbox Direct Fresh Produce Giveaway
Hello Glow partnered with Farmbox Direct to give you a chance to make your meals healthier! The winner of the giveaway will have the chance to experience how the subscription works by receiving one small Farmbox in the mail. The prize is available to all US readers (excluding Hawaii and Alaska). Here's how to enter:
Hello Glow received product for review purposes. All opinions are 100% our own.
0