One of the few things I actually get requests to make is cobbler. It's delicious and insanely easy to make. But it's not exactly good for you, despite the fruit! We've lightened up the recipe but kept it just as tasty.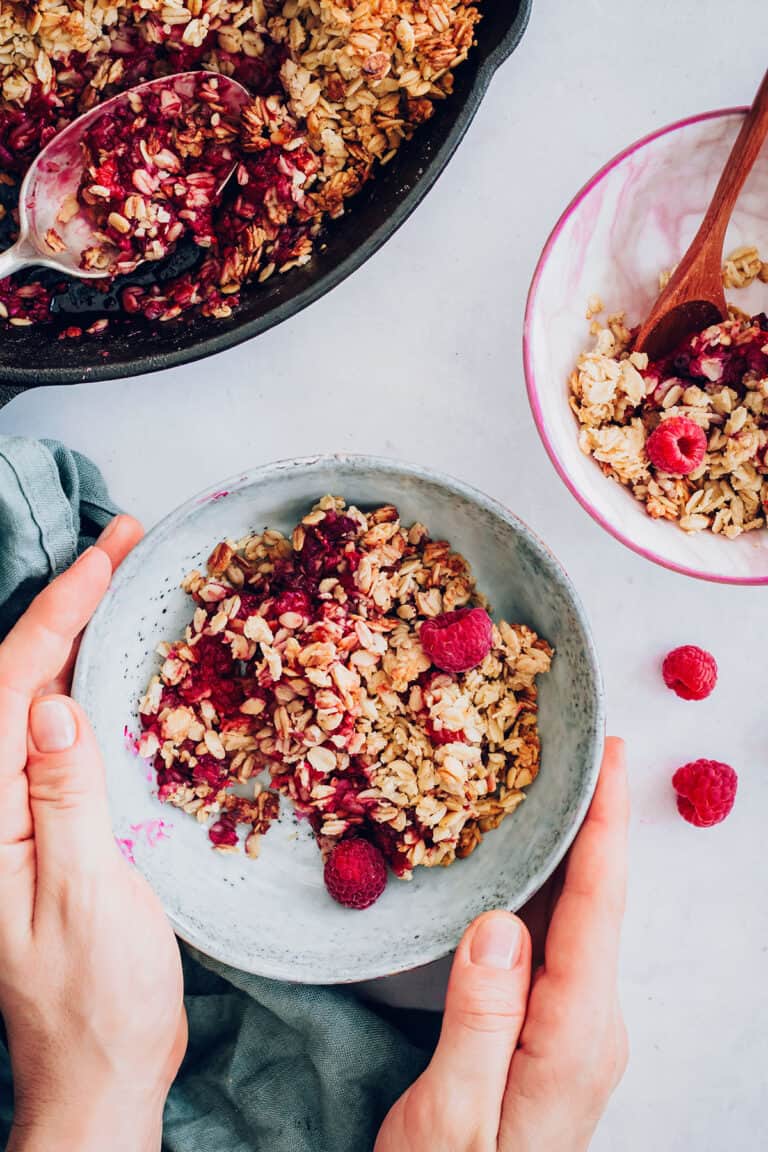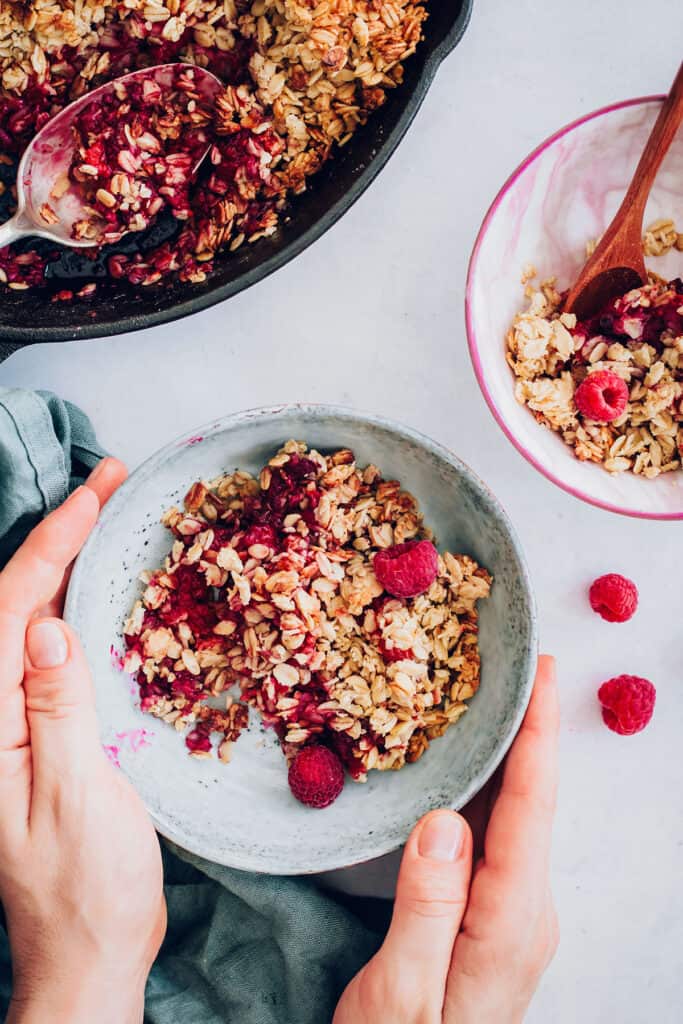 I used to use my mom's old school method of combining 1 stick of butter and 1 cup each of milk, sugar and flour. Then you dump the fruit on top and bake. That's it. For real. It's embarrassing how easy it is. Then I stand over the oven eating forkfuls of blackberry heaven.
Easy Seasonal Berry Crumble
But sometimes you want a lighter version, right? Because that's a lot of butter and sugar! You can still use your favorite summer berries or the fall apples that you love.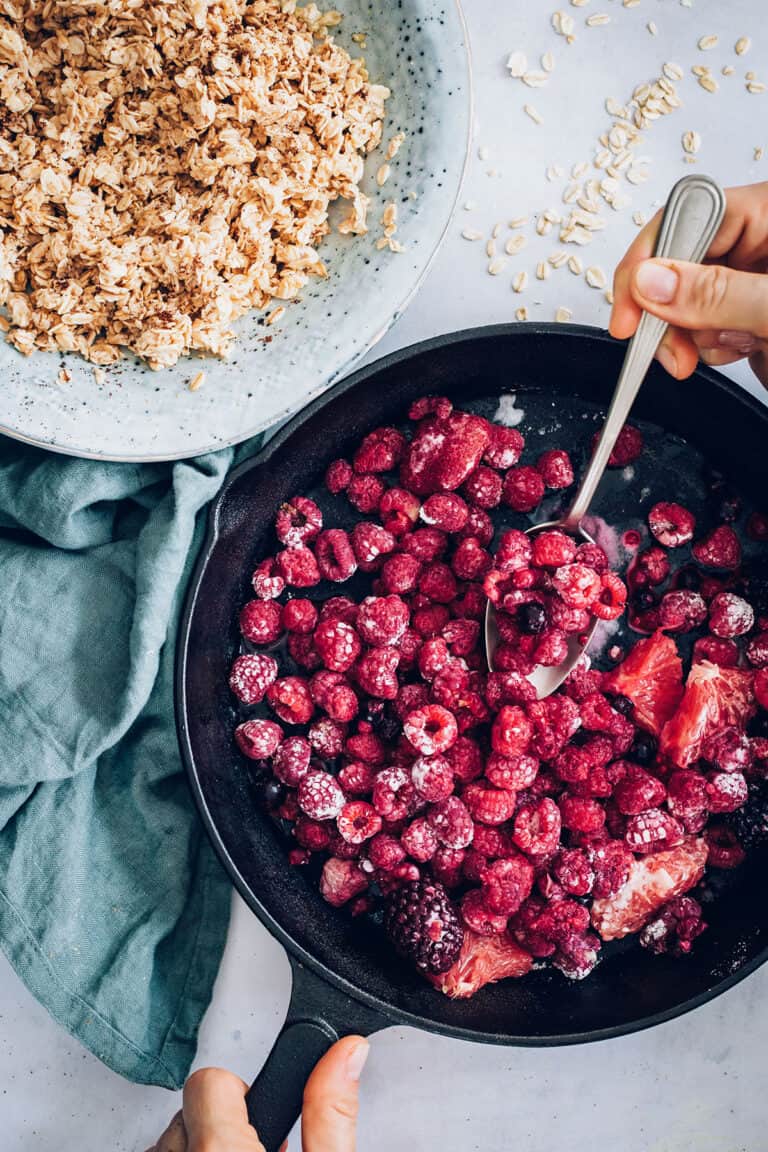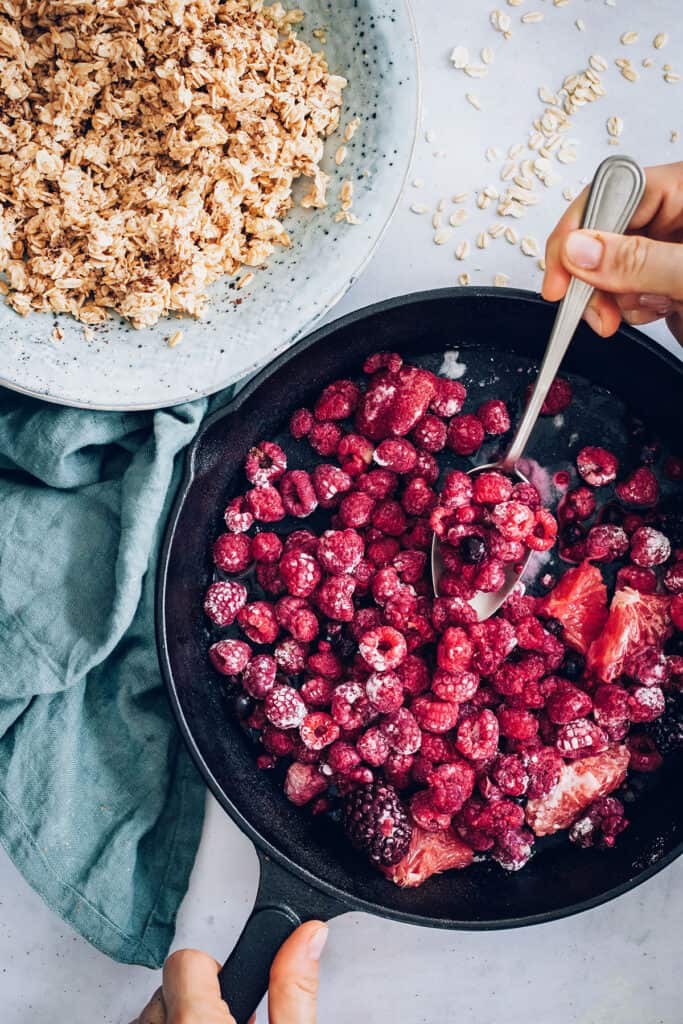 Enter my new famous crumble. Guys, this stuff is awesome too. And pretty much just as easy to make. You get to go easier on the flour and sugar and heavier on the fruit. So combine whatever is in season – berries, peaches, apples, whatever.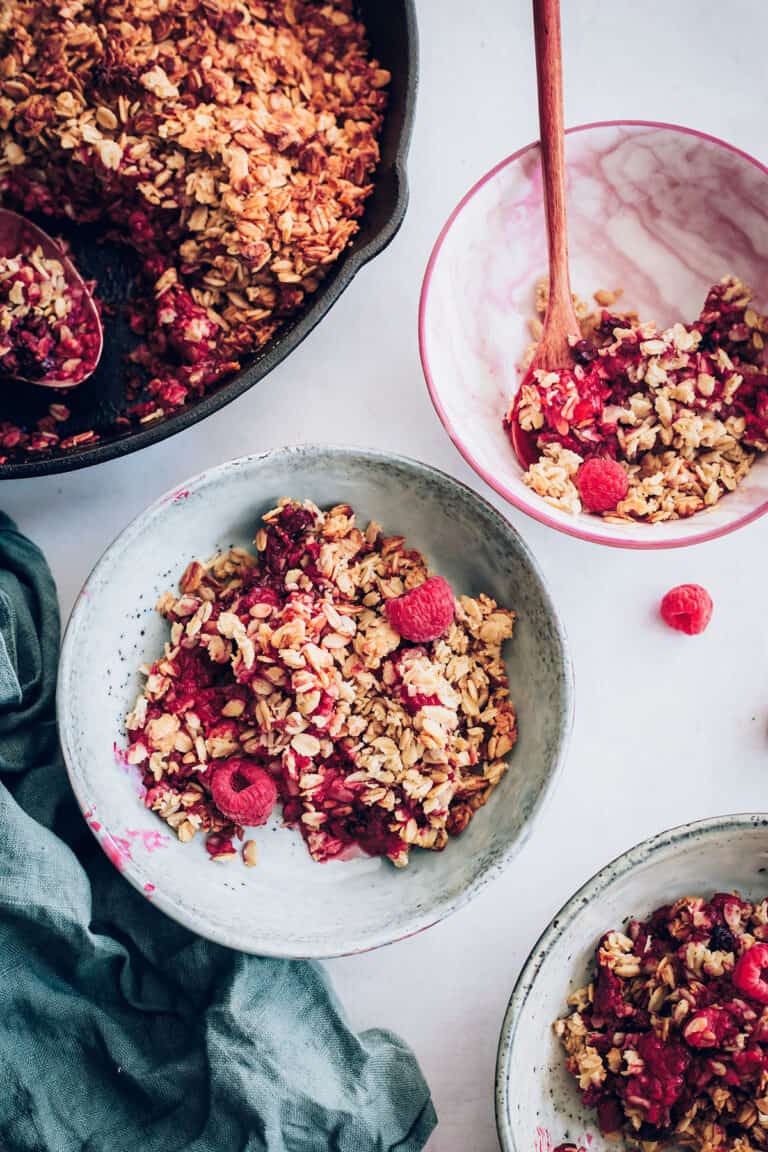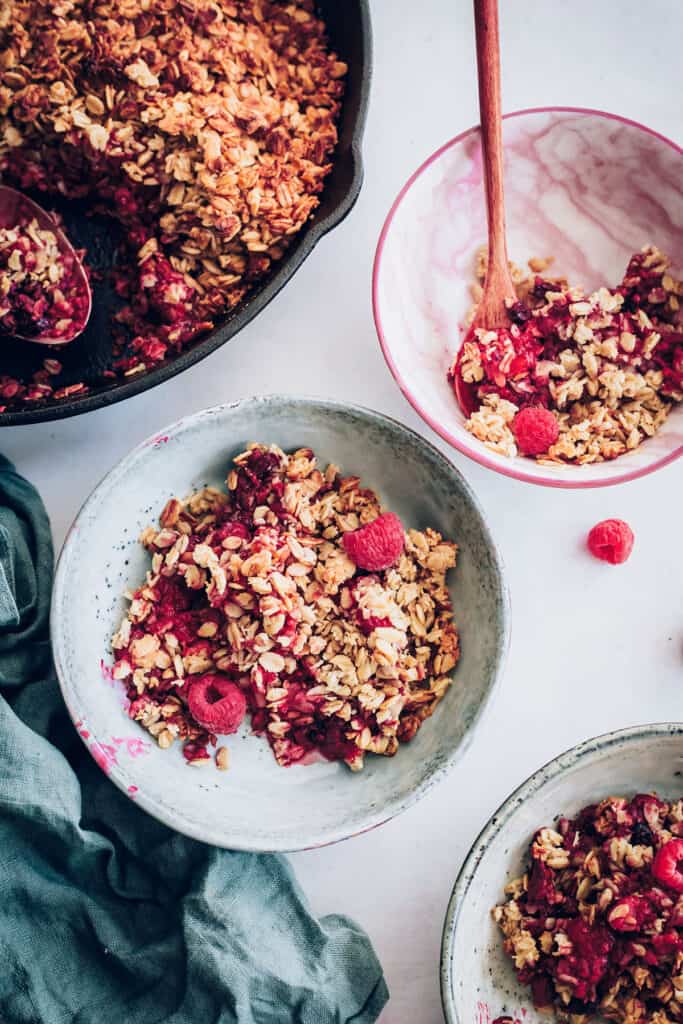 My favorite combo is blueberries, peaches and blackberries. Then make sure you get a bite – there's no shame in standing over the oven with a fork! – because it's crazy how fast this disappears.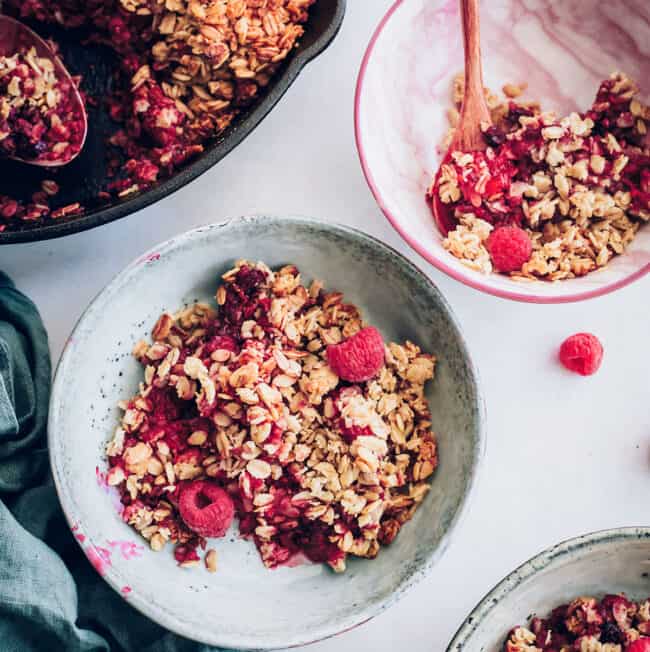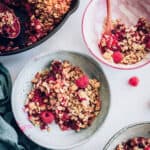 Print Recipe
Seasonal Berry Crumble
Ingredients
4

cups

fruit (peaches, apples, blackberries, blueberries, etc)

1/4

cup

+ 1 TB flour

1

cup

whole rolled oats

1/4

cup

dark brown sugar

1/4

tsp

cinnamon

pinch

salt

4

tbsps

unsalted butter, at room temperature
Instructions
Combine the fruit with the 1 tablespoon of flour in a 9-inch pie pan or similar-sized baking dish. Mix the rest of the ingredient together in a bowl, using your hands to form pea-sized crumbs. Sprinkle the topping over the fruit.

Bake for 45 minutes, until the topping is browned and the fruit juices are bubbling. Serve warm, and with ice cream for added tastiness!
Photos by Ana Stanciu
3