Hair tutorials for long, thick, straight hair are easy to find. But what if your hair is mid length? Or curly? We recently treated my sister, a new mom, to a mini 'glow and go' session, courtesy of Conair, because we all need a little glam for the holidays. Her shoulder length curly hair was perfect for a 'faux bun' – here's how we did it!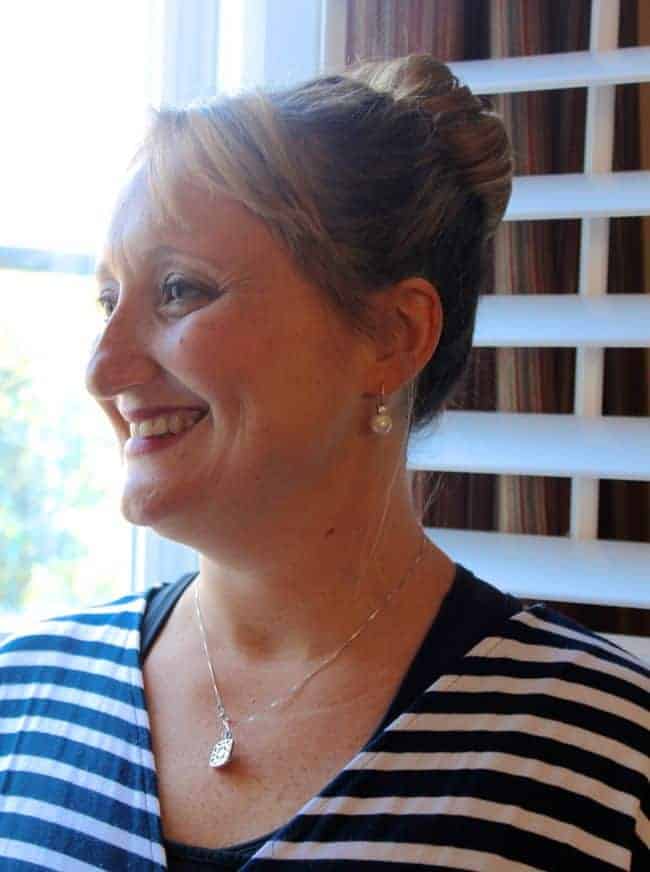 The Infiniti Pro by Conair is great for curly hair. My sister Susanna can easily spend 30 minutes drying her hair when she straightens it. With this nifty blow dryer the brush is built in, and it includes an Argan oil strip that automatically distributes conditioning oil while you dry. The result is less time spent drying and shinier hair!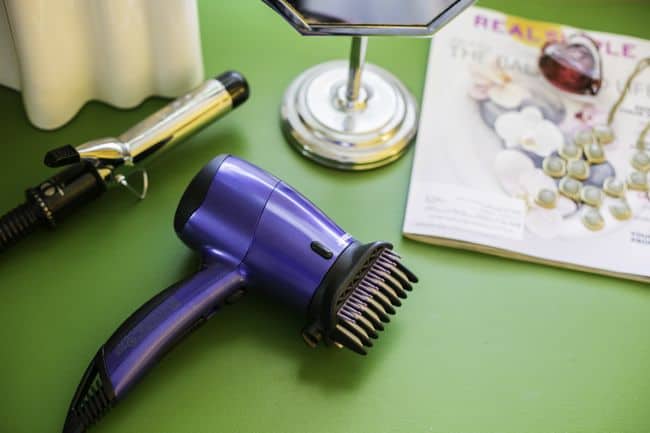 We gave Sus an updo that works for her shoulder length hair, and our friend Katie did her make-up focusing on brightening her eyes and adding berry lips. Click through the slideshow to see the faux bun how to!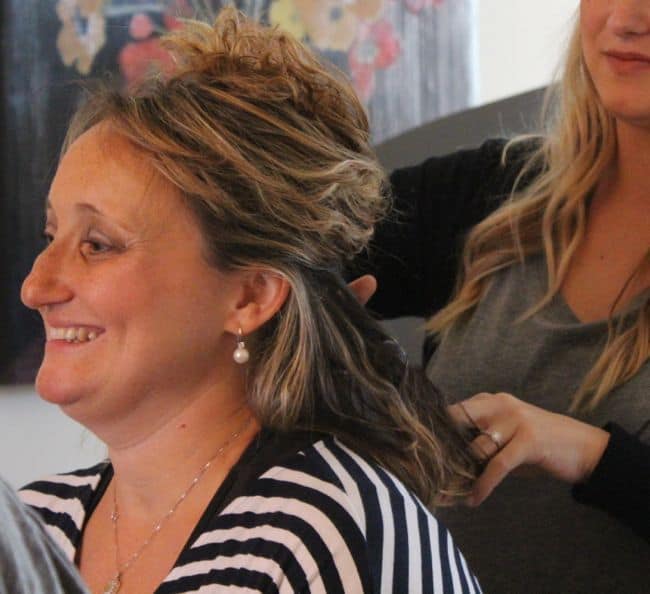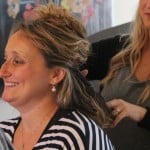 Faux Bun for Mid Length Hair
Here's a holiday updo that's perfect for hair that's too short for a typical bun. It even works for curly hair!
---
More from this Round-Up: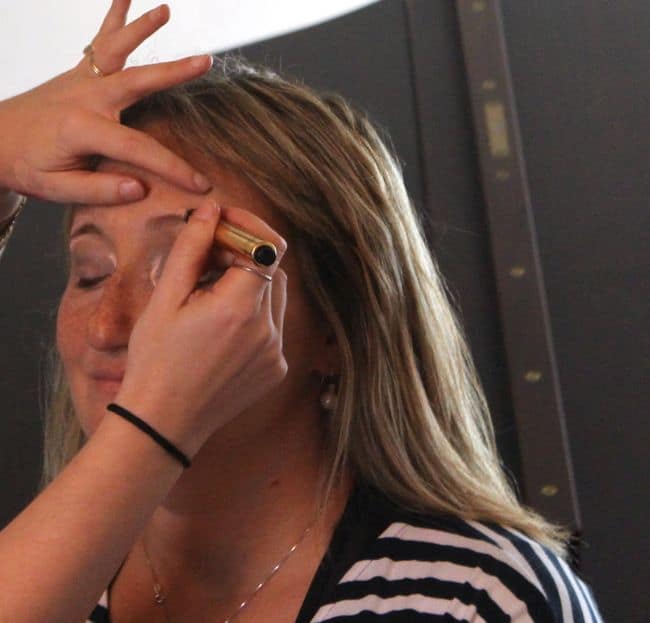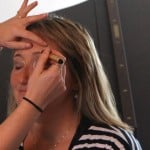 Start by Straightening Hair
Use a combination of the Infinity Pro by Conair and a curling iron to straighten hair.
---
More from this Round-Up: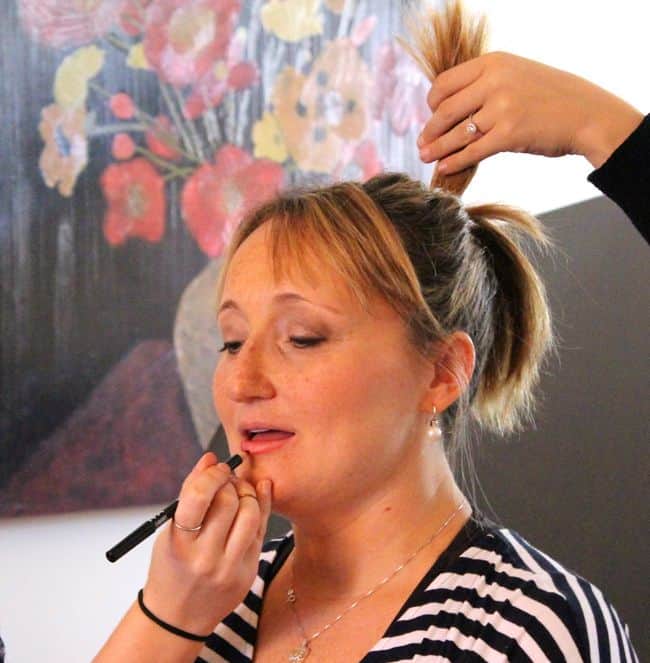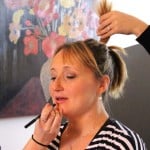 Pull Hair Into a High Pontail
Use a thin elastic to put hair into a high ponytail. Apply hairspray at the base for volume.
---
More from this Round-Up: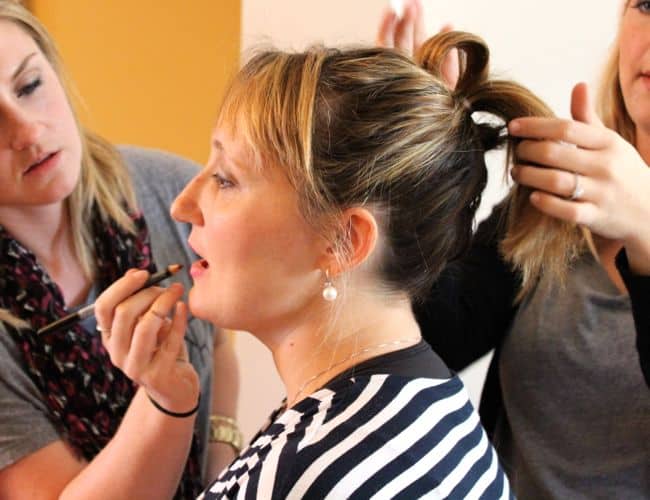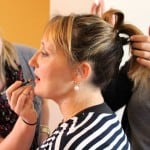 Curl Sections + Pin
Curl 1-inch sections of hair away from the ponytail base and secure with a bobby pin.
---
More from this Round-Up: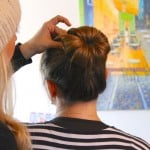 Continue Around the Ponytail
Keep curling and pinning sections of hair all the way around the base of the ponytail. Apply hairspray as you go.
---
More from this Round-Up: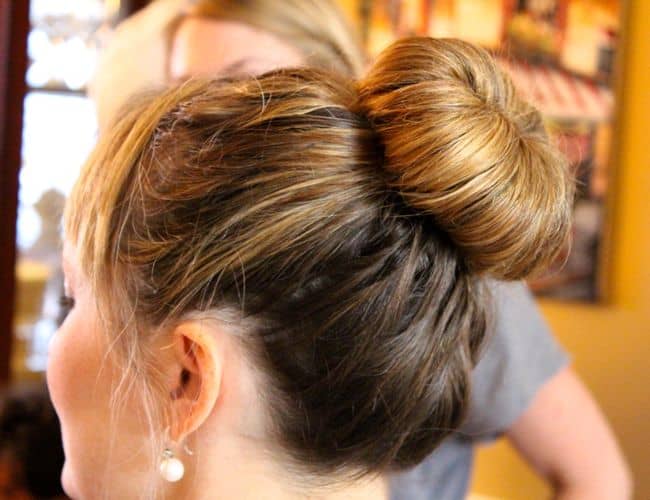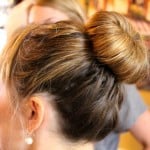 Loosen Pieces + Spray
Separate the curls gently with your fingers to blend the hair together. Pin any stray hairs in place.
---
More from this Round-Up: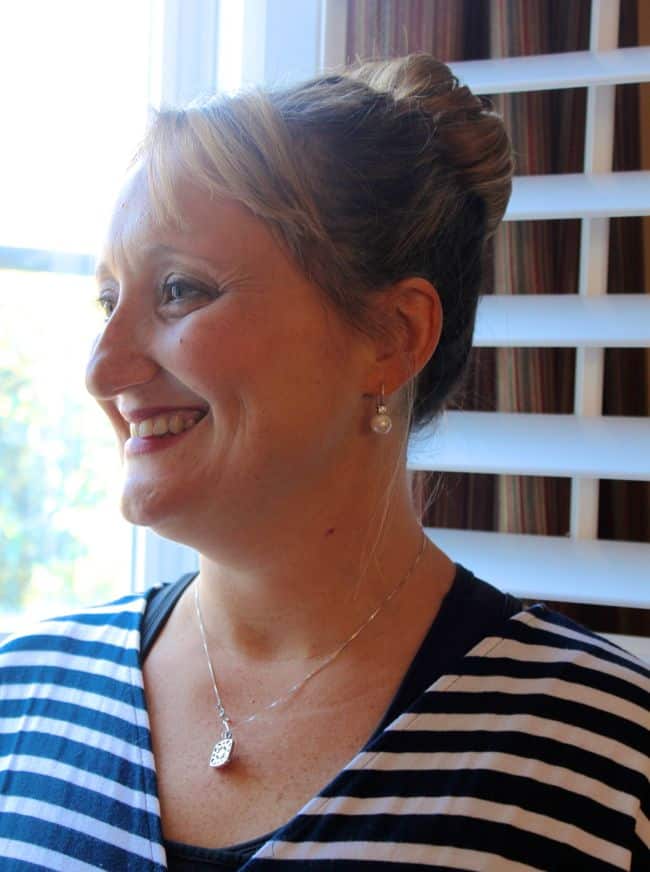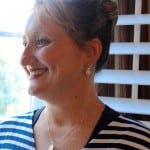 Mid Length Hair Faux Bun
Add a berry colored lip and you're ready to glow and go!
---
More from this Round-Up:
Our 'glow and go' session also included a test run of the Conair true glow Sonic Cleansing Brush. (Is it just me or do these products have the world's longest names?) Whatever it's called, this brush is my new favorite thing. It's waterproof so you can use it in the shower and there are different brushes for use on the face and body. Plus, it pretty much leaves your skin feeling amazing.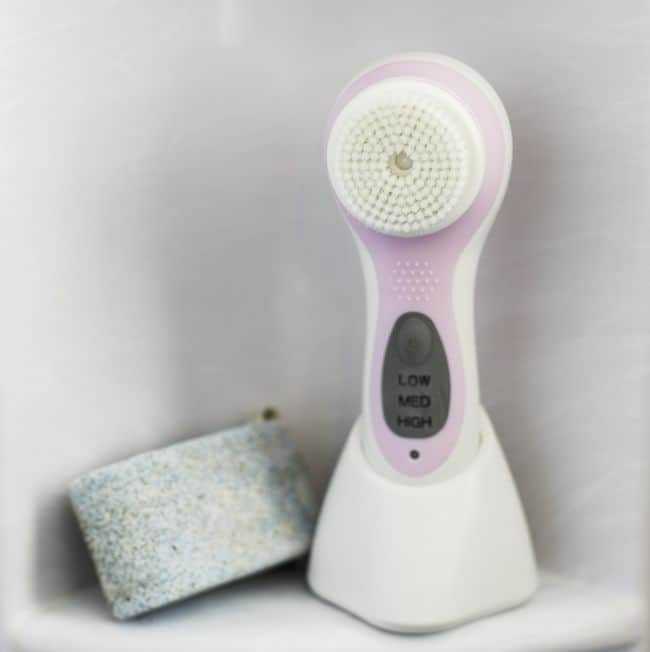 How do you 'glow and go' for the holidays? And check out our other Holiday Glam hair tutorials!
This is a product-provided, sponsored conversation written by me on behalf of Conair. The opinions and text are all mine.
The Infiniti Pro by Conair Hair Designer Dryer can be found exclusively at Target for $39.99. You can find the Conair true glow™ Sonic Cleansing Solution Kit online or at mass, drug and some specialty beauty retailers for $99.99. And stay in the know about special deals on Facebook.
1