I regularly see quite a few teenage clients for facials and skincare consultations. Contrary to common belief, teens care about their skin, and a lot of them work really hard to have clear skin. Adolescence is hard enough with all of the social and emotional changes happening, compound that with the physical changes and you've got yourself a teen struggling internally and externally. There is no reason that teenagers should have to endure acne without help. Here are my top 5 tips for surviving teenage skincare struggles.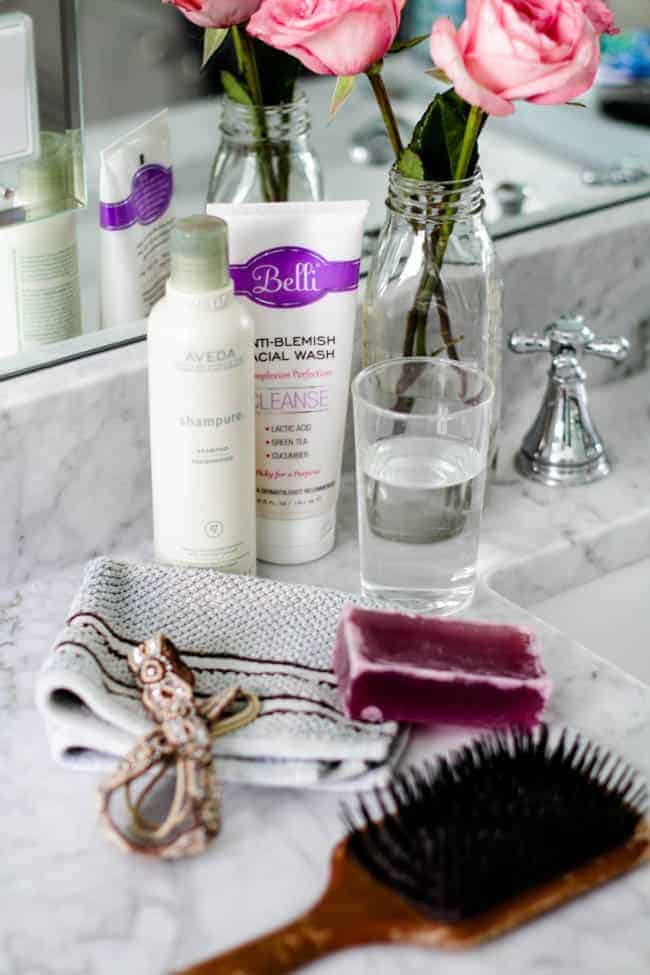 There are many factors that determine who will suffer from teenage acne, and I've yet to meet a teenager who doesn't get the occasional breakout or blackhead. Genetics, hygiene, diet, and sleep can all influence teenage skin, but there are a few key ways we can help.
5 Teenage Skin Care Tips
1. Cleanse!
During the hormonal changes of puberty, oil glands go into overdrive and produce excess oil. This oil mixes with dead skin, dirt, makeup, sunscreen, and can clog pores. Twice daily cleansing is essential. Gel and foam cleansers work much better than cream cleansers at keeping skin clean.
2. Pay attention to diet
It may not be completely true that 'we are what we eat.' But what we eat definitely affects our skin. Certain foods produce inflammation in our body, and acne is inflammation. Processed foods, excessive dairy and refined sugars all should be consumed minimally when battling acne.
3. Hair Care
Washing hair regularly can help keep extra oil away from the face. When hair gets greasy from days without washing, it can migrate to the hairline, causing the forehead (especially if you have bangs), cheeks and temples to breakout.
4. Hydrate
Bacteria can penetrate the skin through cracks and openings in the skin's surface, so drying out skin is not always ideal at preventing breakouts. Keep skin hydrated with a light moisturizer.
5. Spot Treat
Clay masks are great at drawing out clogged pores and bacteria. Use a spot treatment with alpha hydroxy acid, salicylic acid, benzoyl peroxide, or other rapid exfoliator whenever needed.
Bonus! Seek help
I also recommend seeking out a local aesthetician if you need more guidance on a skincare regimen or help deciphering the right products for your skin.
4