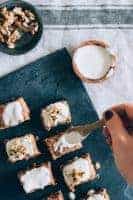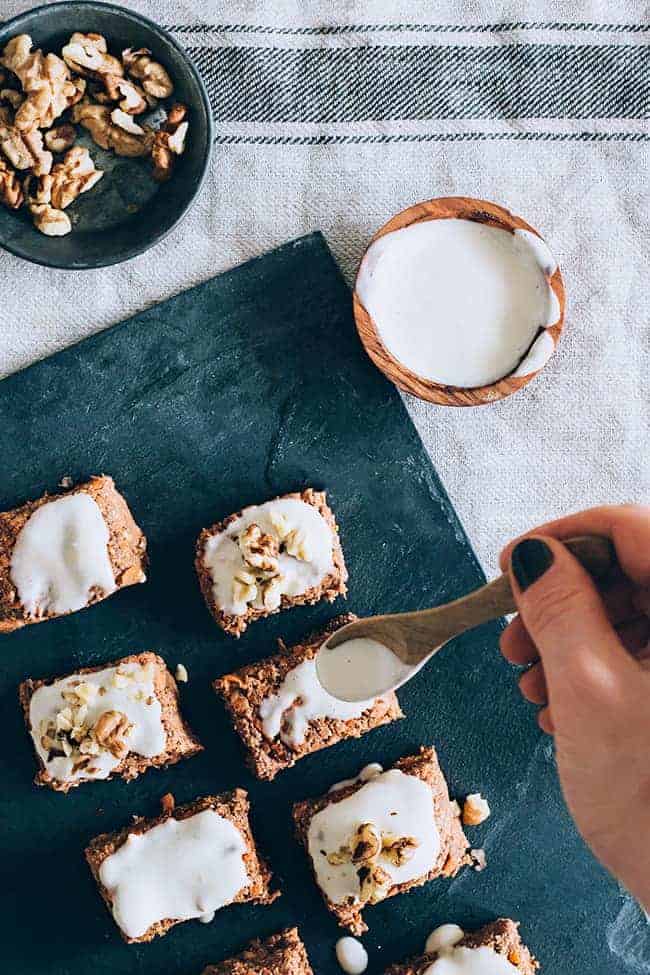 Raw Vanilla Mousse Tarts
Ingredients
Tart:
½ cup walnuts
4 medjool dates, pitted
Pinch of sea salt
Mousse:
1 avocado
1 teaspoon maca powder
1 teaspoon lucuma powder
½ vanilla bean, scraped, or 1 teaspoon vanilla powder
1 tablespoon raw honey
Instructions
Tart:
Pulse the walnuts, dates, and salt in a food processor until sticky. If the mixture is too dry, add a teaspoon of water at a time until it becomes sticky like dough. Divide into four parts, spoon into muffin tin, and refrigerate until set.
Mousse:
Combine the avocado, maca, lucuma, honey and vanilla bean in a food processor. Blend until smooth. Fill the tart shells with the mousse and decorate with sliced figs.
Recipe by Hello Glow at https://helloglow.co/favorite-clean-desserts/