We've already shared our contributors' favorite face cleansers. We all know you have to follow cleanser with moisturizer, so… this is what the Hello Glow team uses!
Scroll down for a collection of our favorite moisturizers–no surprise that face oils are popular with this beauty-loving crew. Discover the brands that are absolutely essential to our skincare routines.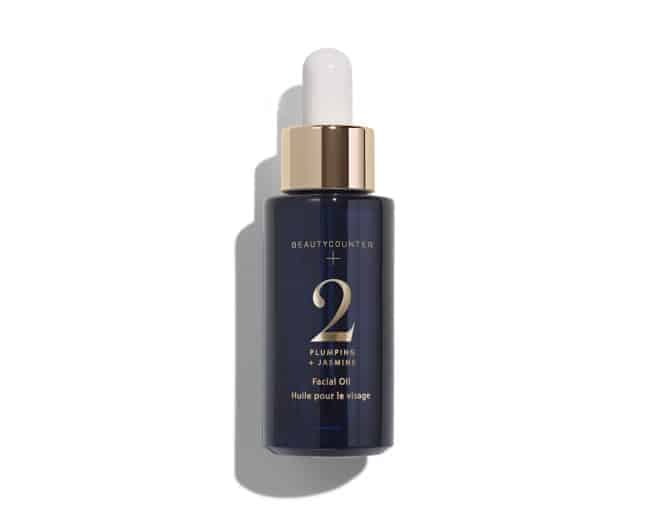 "I'm a complete convert to face oils. They're the only thing that completely stops my skin from feeling dry and tight. This super hydrating one from Beautycounter is probably my favorite. Now that I'm 40, I use an eye cream, night cream and face oil. (Yes, my skin is that dry!) After letting the cream settle in I put a couple of drops of face oil on my fingers and pat it into the skin, rather than tugging and pulling.
In the morning I apply a vitamin C cream and then use a moisturizer with sunscreen." – Stephanie Gerber
Get it here: Beautycounter No. 2 Plumping Facial Oil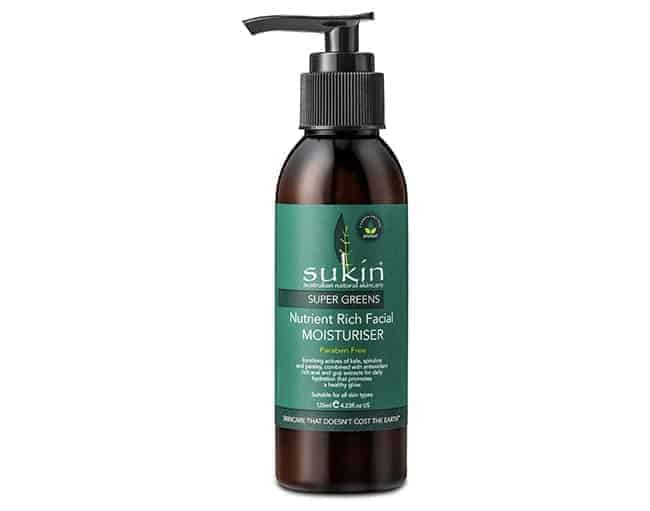 "I love the feeling of super greens (kale, spirulina and parsley) on my skin. I mix this moisturizer in my foundation in the morning to make it lighter, and use it again at night after cleansing." – Daria Patrunjel
Get it here: Sukin Super Greens Facial Moisturiser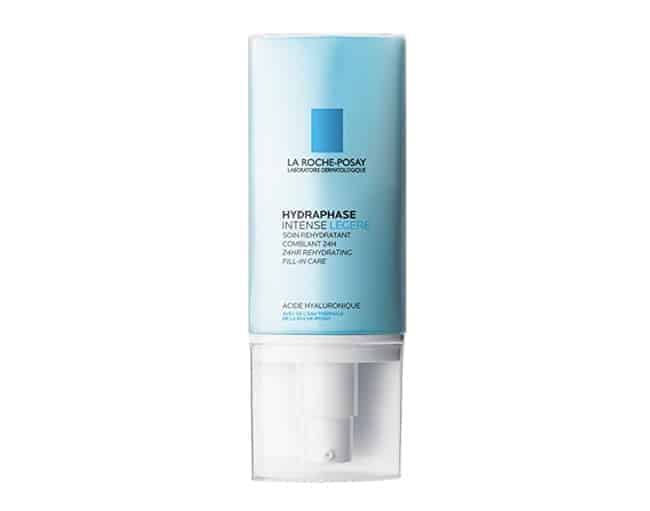 "After I turned 35, my skin type changed from mixed to dry, and this cream makes my skin glow and deeply nourishes it." – Ana Stanciu
Get it here: La Roche-Posay Hydraphase Intense 24-Hour Face Moisturizer with Hyaluronic Acid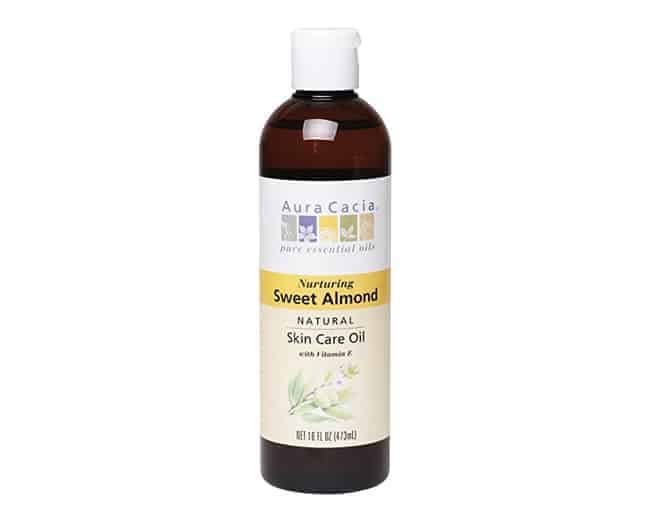 "My go-to moisturizer is organic almond oil. I have sensitive skin that is prone to breakouts. This keeps my skin soft, but not greasy. It's quickly absorbed. I use it mainly on my face. I also use coconut oil and shea butter for the rest of my body." – Lindsey Johnson
Get it here: Aura Cacia Nurturing Sweet Almond Natural Skin Care Oil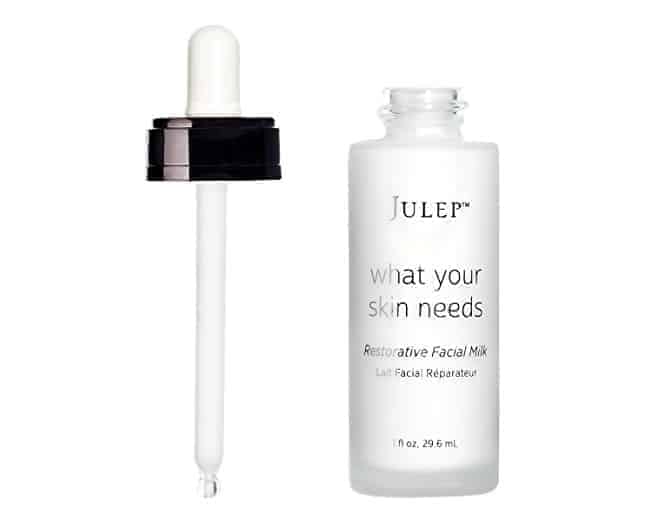 "I have skin that tends to be super dry in the winter and super oily in the summer, so I switch up my moisturizers seasonally. In the summer, I love Julep's What Your Skin Needs Restorative Milk because it's super light and moisturizes without clogging my pores. And when my skin needs a little extra TLC in the winter, I'm a big fan of YUNI Active Calm Moisturizer, which has a lovely light scent and natural ingredients like edelweiss, green tea, and turmeric to fight signs of aging." – Kiersten Frase
Get it here: Julep What Your Skin Needs Restorative Milk and YUNI Active Calm Moisturizer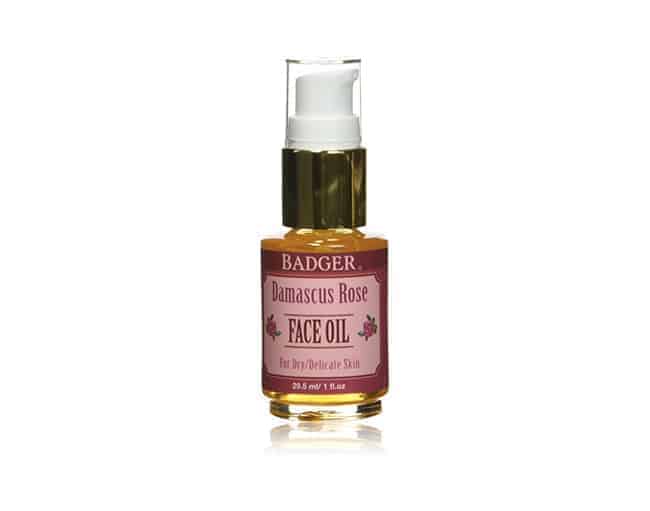 "It smells amazing, the price is incredible, and I find that if I add a few drops of vegetable glycerin it stays on for hours and I see a noticeable difference in my skin's moisture barrier." – Stephanie Pollard
Get it here: Badger Balm Damascus Rose Antioxidant Face Oil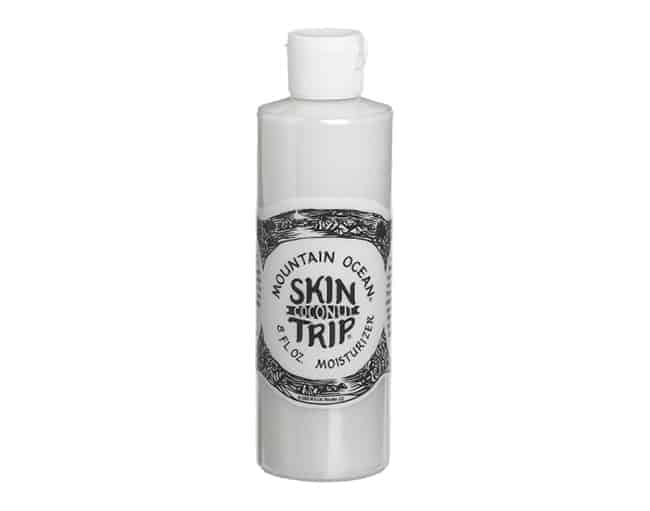 "Mountain Ocean Skin Trip moisturizer is a light, non-greasy moisturizer I use in the summer when I don't need as intense hydration! It has a 1 rating on the Skin Deep database so I feel confident rubbing it all over my skin." – Stephanie Morish
Get it here: Mountain Ocean Skin Trip Moisturizer
9