How was your weekend? It snowed here – twice! Too bad it melted before we could play in it but it was fun to get all bundled up. Wearing a scarf and hat makes me instantly feel all 1940s. Do you wear hats?
My cousin Katie is a super stylish young gal who recently spent a semester in Paris. Now every time I see her I try to pick up a few tricks on how chic French ladies dress. Apparently a few months abroad will make you a master at tying scarves – something that has always baffled me – but Katie showed me the easiest trick. It's now my favorite way to tie a scarf!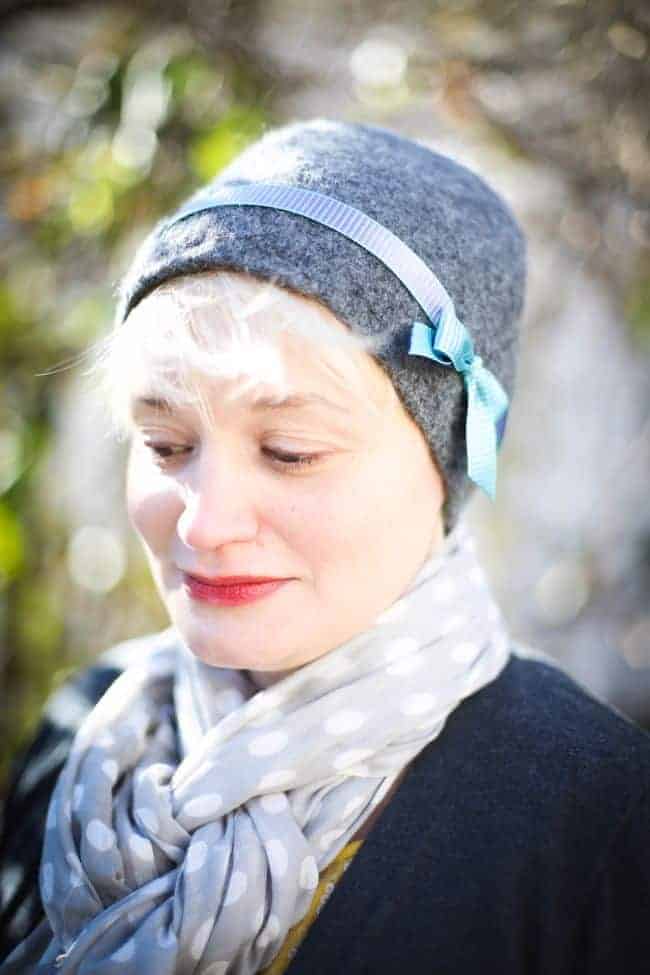 Outfit details: Hat c/o Julie Sinden, Scarf from Christmas (not sure of brand), Cardigan from J. Crew, Sequin shirt from Ann Taylor Loft
I love that this looks all knotty and complicated but is super easy. First, take a long scarf and fold it in half lengthwise.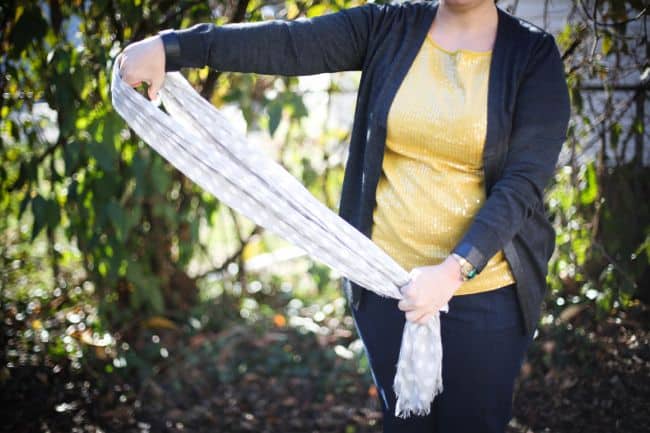 Loop it around your neck.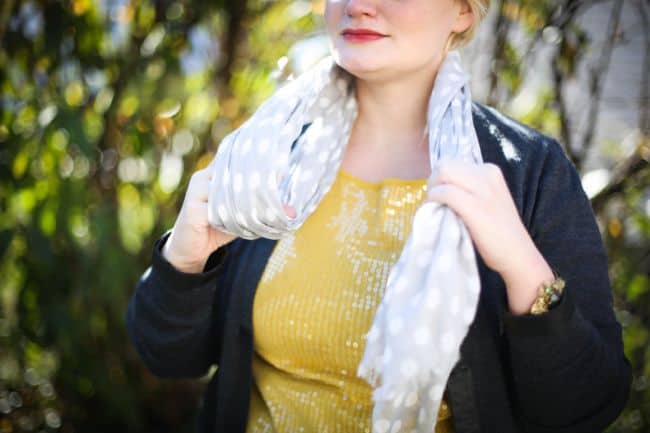 Take one of the loose ends and go over the loop and then back under.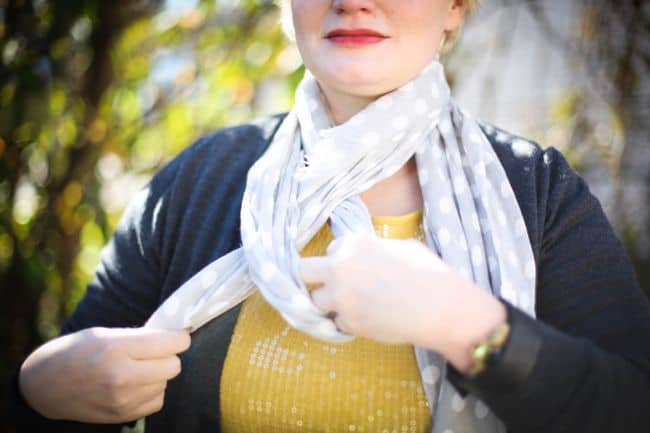 Take the second free end and go under the loop and then back over.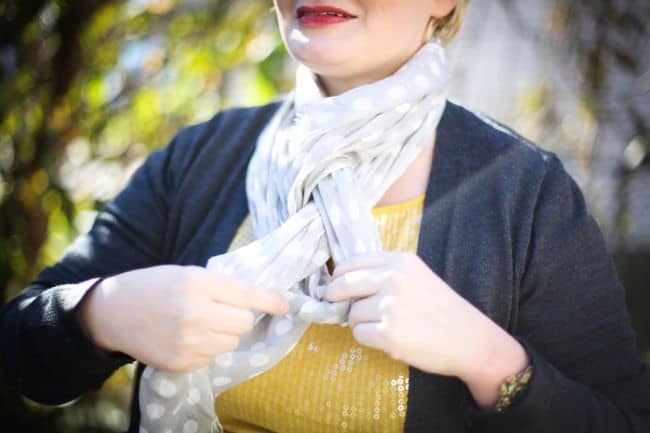 Adjust the length as needed. After you practice a couple of times you'll get the hang of it.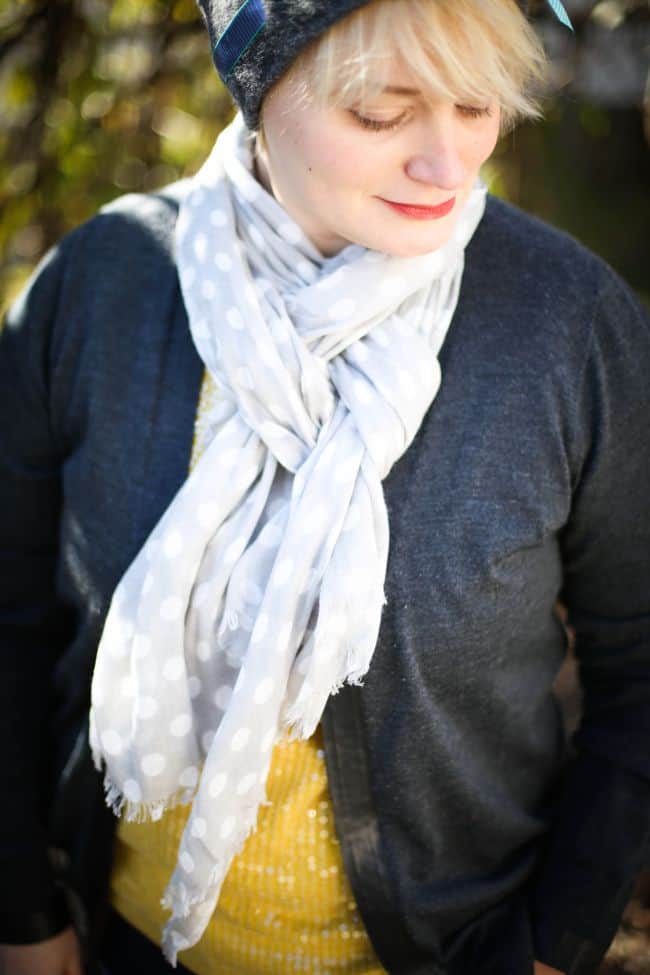 Add red lipstick and a hat and suddenly I feel all kinds of French. How do you tie your scarves?
153