Do you ever feel like your wheels are spinning and you just can't seem to get your life moving in the direction you need it to go? Whether it's in regards to a relationship, a career or school path, where to live, your thought patterns, or your creativity, feeling stuck can be a disheartening experience. Needless to say, you're not alone.
Much of what keeps us stuck in place can be boiled down to a lack of clarity, fears around the consequences of our choices, or from feeling confused or overwhelmed by options. When you find yourself with too much resistance and not enough momentum, here are some tips on how to get yourself moving again.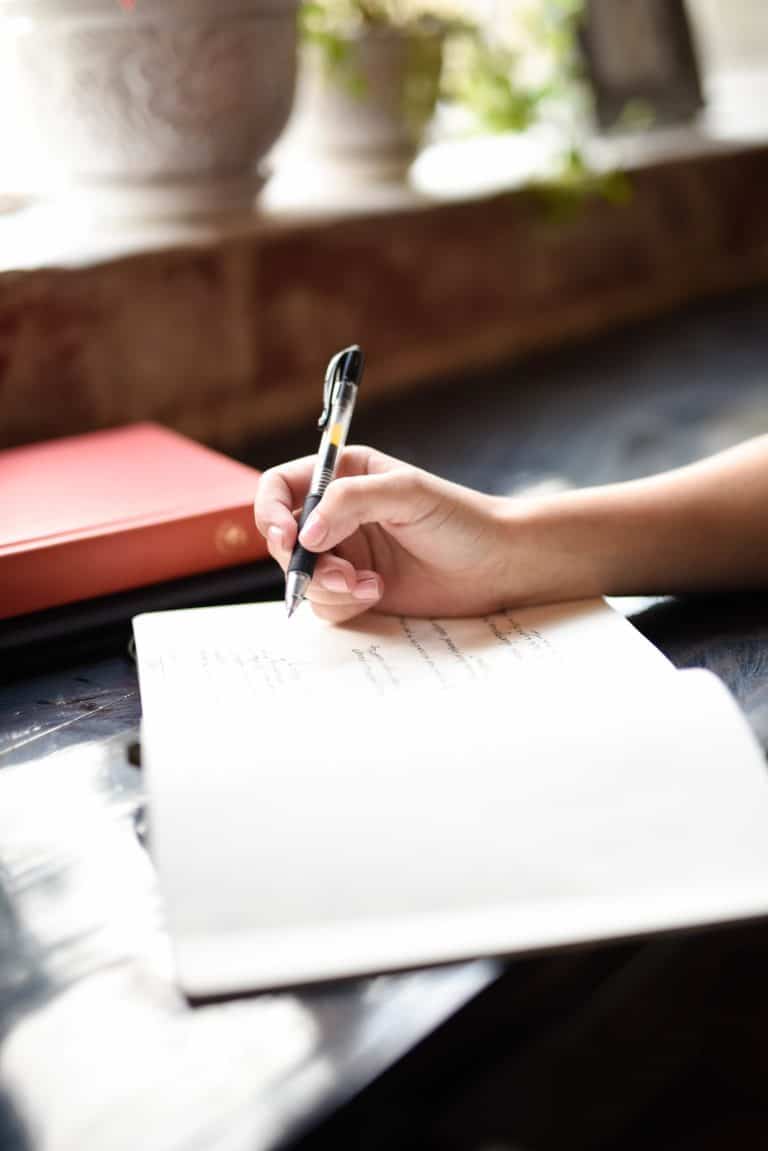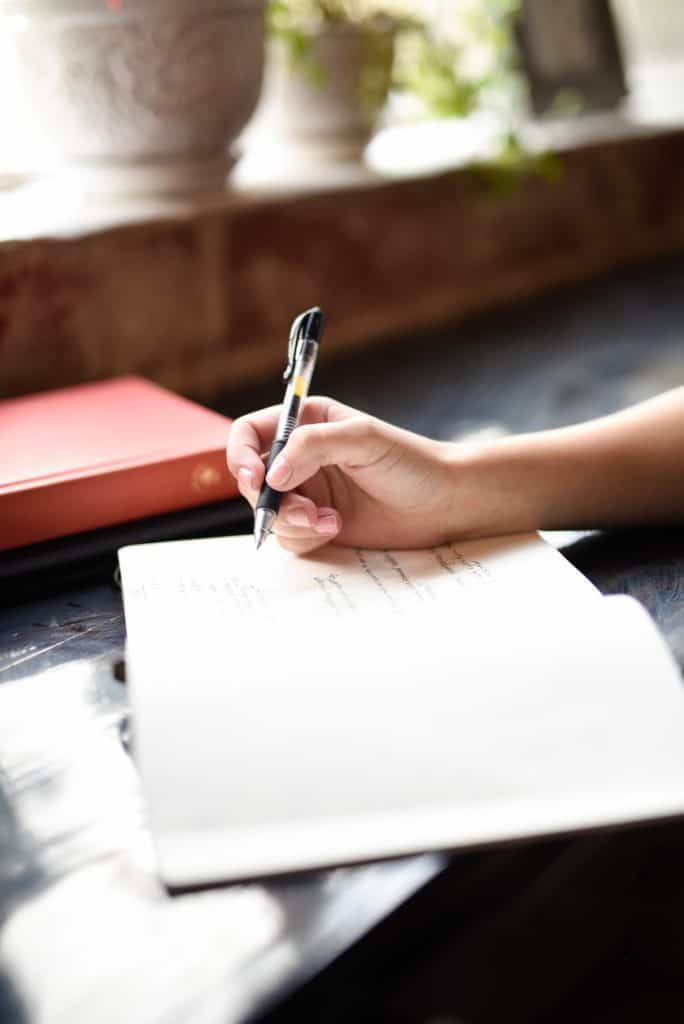 Find clarity
Are you able to clearly state your goal or desires? If not, your first step to getting unstuck is to take the time to figure out what you want. Either in meditation, conversation, or deep reflection, begin by asking yourself some essential questions: What do you value? What is essential and non-negotiable in terms of your overall happiness and wellbeing? What brings you joy? What sorts of actions would need to be taken if you were to move towards this goal? What kind of financial plan may need to be in effect?
You may come to a deeper awareness through a vision board, mind maps, journaling, or even talking with friends. It's important to be realistic about your strengths and weaknesses, your personality and tendencies. Meeting with a professional counselor or therapist can also help you work your way through any muddy thoughts to a place of clarity.
Do your research
Once you've gotten clear on what you think you want, it's time to do your research. Information is power, and for many of us, it's also the first step towards quieting our fears. Explore your sticking point as you would any research project—collect information, synthesize what you've learned, process the data, and then use what you've discovered to help you make an informed decision and to lay out a plan.
Talk to someone who works in a career you've been considering, take a textbook out of the library, read stories about people who have experienced what you're going through and have come out the other side. Ask an expert about the financial implications or requirements. See if you might be able to volunteer or meet with a mentor, and dig into the nitty gritty details. Sometimes we are just as guilty of fantasizing about our dreams as we are of sabotaging them. Knowing the truth of what might await you on the other end of your stuck place is the best way to prepare for your move forward.
Take small steps
Commit to taking one small step in the direction of serving your goal each day. Set a reasonable timeline to meet your longterm goal, and then break it down into smaller, more achievable steps so that your momentum begins to feed itself forward. If you need to get finances in order, skip those needless purchases and sock away what you can. Send a message to someone who might be able to help you. Arrange meetings, write a page a day, register for an online course. Get those scattered ducks in a row, one little duck at a time.
Clear away obstacles
Moving towards your goal is one thing, but identifying and dealing with all of the things standing between you and your destination is another. If you've been losing hours of productive time falling down rabbit holes on social media, try setting limits to your online hours and use the time you gain by taking a course, reading an inspirational book, or even creating a positive frame of mind with meditation or exercise, or by spending time in nature. Surround yourself with people who encourage and support your dreams, and put distance between yourself and those who don't. Revisit your budget and see where funds might be leaking unnecessarily. Identify problems clearly, and do your research until most have a feasible solution.
Network
Begin making connections and talking openly about what you'd like to manifest. Whether it's moving to another city, letting go of an unhealthy relationship, changing careers, or overcoming a creative block, connecting with others is a healthy and fruitful way to move. Allow yourself to be supported by people who have already made their way through, participate in relevant social media groups, follow the relevant people on LinkedIn, join a club or support group. Opportunities, encouragement, and positive change can come knocking from anywhere, so let people know where your door is.
Change your routine
When we are stuck in limiting thoughts and patterns, it can be helpful to shake up the sediment by changing some things in your life that you can control. Take a different route home, sit in another cafe, walk the streets of a neighborhood farther afield. Cook up a new recipe for dinner. Remind yourself that making changes in your life can start with small, simple steps and notice how your energy and thinking can shift just by putting yourself in new environments and scenarios.
Get artfully inspired
If you're feeling creatively stuck, get the juices flowing by flexing the same muscles but in an unrelated field. If your writing is blocked, try life drawing, painting, or sculpting. If you need to come up with brilliant new ideas, try free-writing (check out Julia Cameron's brilliant book The Artist's Way). If you are generally uninspired, spend a few hours at a local art gallery. Put away your phone or any other distraction, and give yourself over to the art. Go looking for your favorite piece, sketch it, write about how it makes you feel.
Beauty and art are not frivolous add-ons to life—art is creation and creation is momentum, energy, and connection. If you're feeling stuck, art can be like medicine. Also, creating art takes courage, and being surrounded in things made by courageous people can remind us of our own power to take control of our lives and make brave and meaningful choices.
Believe in the power of now
Become more comfortable with the idea that there will never be a "right time" because the future is not a knowable, predictable thing. The only time you can ever be sure of is right now. If you delay the steps forward, or refuse to face important decisions because you feel you need to wait for the right time, the right partner, or the perfect circumstances, you're turning your life into a waiting room. Don't wait for luck to come to you–good luck rewards hard work, and you can make your circumstances fit your vision.
Be flexible
While it's important to be clear, to envision a goal, and to put an action plan in place to move things in the right direction, life is rarely a straight road. Be willing to review and edit your plans, your timelines, or your end goals as more information is revealed, or if feelings or resources change. Be focused, but also flexible.
When I find myself struggling with feet glued in place, or feel disheartened because there's such an overwhelming gap between me and what I want to manifest in my life, I also find encouragement in the words of the brilliant poet, Mary Oliver:
Doesn't everything die at last, and too soon?
Tell me, what is it you plan to do
with your one wild and precious life?
Photo by Hannah Olinger on Unsplash
10