Decluttering can sometimes be a sisyphean task. No matter how many times you fold those clothes, they're back crowding on the chair a few days later. An array of papers and coins is always finding its way onto the counter. What you need is a good organizing system. When each object has its own designated place, everything will finally look neat. At least every once in a while!
We selected some of the prettiest–but also useful–ways to get organized and win the battle against clutter:
1 / 6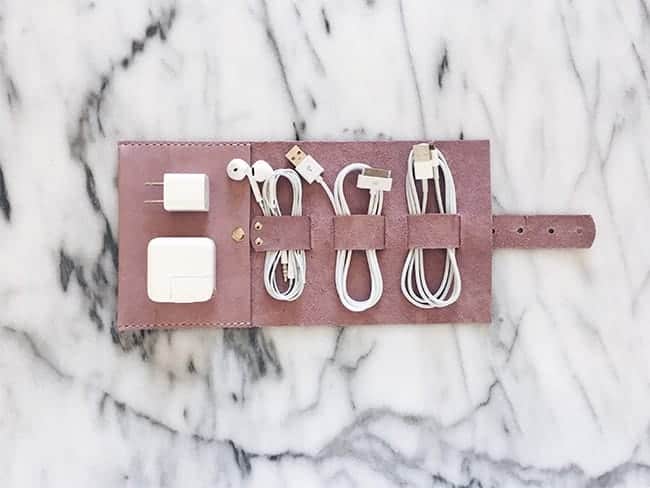 Ever notice how cables tend to give the impression of even more clutter? Store the ones you're not using in a pretty leather pouch, also very useful for traveling.
Cord Organizer from Cord and Satchel
1