I've made a decision not to get sick this winter. (I know, I know…we'll see if I'm still singing that same tune come January.) Extra precautions to protect my immune system are definitely in order this year because I work part-time in a high school for teen moms—so every week I'm exposed to not only the students' illnesses, but their children's, and their children's daycare playmates', as well.
Since being stuck on the couch with a pounding head and stuffy nose just isn't going to fly for me, I've been researching natural—and most importantly, easy—ways to boost the immune system. Here are 10 that are easy to use, with no DIY-ing involved.
10 All-Natural Immunity Boosters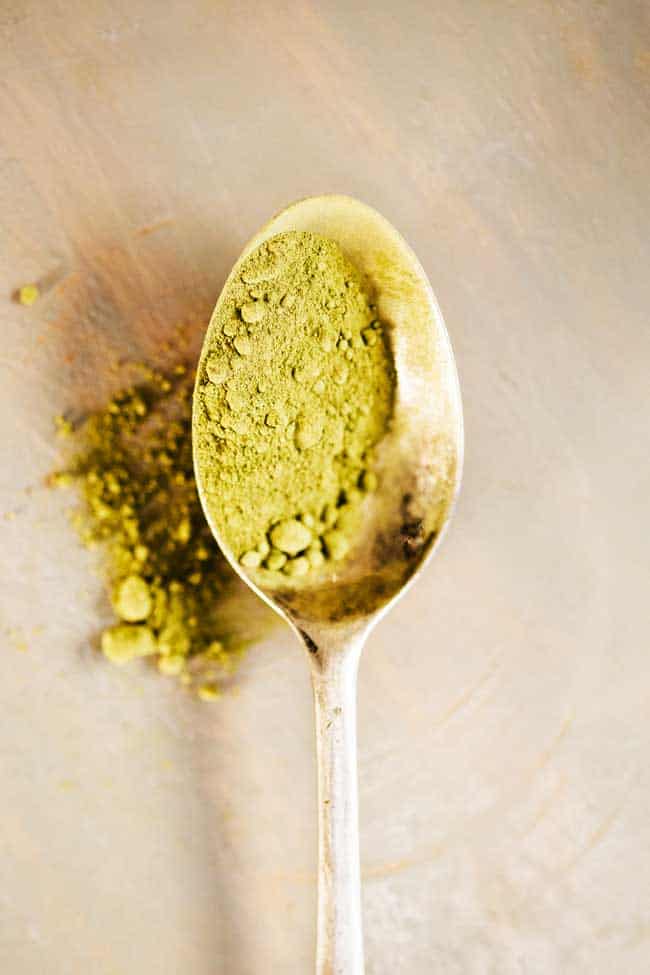 1. Vitamin C
Everyone and their grandma knows that vitamin C helps boost your immune system [source]. Instead of drinking orange juice (which contains imbalanced sugar because the fiber was removed), opt instead for the healthy whole fruit (which is actually full of fiber) or a supplement to give you a powerful boost of immunity and energy.
I'm partial to Alacer's Emergen-C, which also includes immune-boosting vitamin D and zinc (and boasts a fun, fizzy texture).
Buy it: Emergen-C Immune Plus
2. Ginger Shots
Ginger contains many bioactive compounds, and it has long been known for its anti-inflammatory and healing properties. In a study on human cells, fresh ginger was shown to have some interesting antiviral activity against the common respiratory virus, RSV. One of the important points in this study is that only the fresh ginger worked, not the dried form [source].
I used to work at a juice bar where we sold fresh ginger shots: straight-up ginger juice mixed with a little lemon, apple, and the customer's choice of cinnamon, honey, or cayenne (if they were really hardcore). You can make these yourself—although be warned that they're messy and you'll have to buy a lot of ginger.
Or buy Kor Shots, which are fresh, cold-pressed, organic shots made of ginger and other immune boosters like lemon, coconut water, and cayenne. (There's one with turmeric, too.)
You can also benefit from a very simple tea made by grating fresh ginger into a small pot of hot water that has just boiled and let it steep for a bit. When you are ready to drink it, squeeze a lemon into it, add a teaspoon of honey, strain it if you prefer, and you will have one of the very common hot drinks available at the chai stalls in India—ginger-lemon tea with honey.
Buy it: Kor Wellness Shots
3. Super Greens
Spinach and kale intake can help keep your immune system in good shape to fight off bugs, while wheatgrass, chlorella, and spirulina provide even more benefits. Wheatgrass especially is full of antioxidants, chlorophyll, and minerals that keep your cells happy and healthy [source].
If you don't want to make wheatgrass fresh at home (trust me, you don't, unless you have all day to do it), you can buy it in powdered form to mix into smoothies or juices. Spirulina is also excellent to add into your smoothies. Be conservative with green powders, though—a little goes a very long way.
Buy it: Amazing Grass Wheatgrass or Amazing Grass Immunity Defense
4. Mushrooms
A 2013 study found that compounds called polysaccharides that are found in mushrooms may help activate the immune system [source]. Medicinal reishi mushrooms can be purchased in capsule form, or you can up your intake of non-white mushrooms like shiitake and maitake. (More info about the health benefits of mushrooms here.)
Buy it: Solaray Reishi Mushroom Capsules
5. Probiotics
Much of your immune system is in the gut, so digestive health is key to keeping yourself healthy. Probiotics not only keep gut bacteria in balance, but they also increase antibodies that will fight off colds [source].
Buy it: Metagenics UltraFlora Balance

6. Green Tea
You know it, you love it—especially during cold season. Green tea doesn't just soothe a sore throat and sniffles, though. It's full of compounds called catechins that can help your immune system get stronger before you're even sick.
They also appear to have direct suppressive effects on cold and flu viruses [source]. For a concentrated dose of green tea, try replacing your daily coffee with matcha green tea (pictured above).
If you don't want the caffeine boost in green tea, there are a few herbal teas that are formulated with special combinations of herbs to give immune support. Note: adding that teaspoon of honey can also help with scratchy throat and cough [source].
Buy it: Yogi Echinacea Immune Support or One Organic Matcha
7. Garlic
Have you ever tried chewing a raw clove of garlic right when you feel a cold coming on? It actually works, thanks to its antibacterial and antibiotic properties [source]. But it's not for everyone. If you're gagging at the thought, try garlic capsules instead.
Buy it: Kyolic Garlic Extract
8. Elderberry
Elderberries are high in vitamin C, which is important for a strong immune system. They may also have anti-inflammatory benefits and reduce the swelling of mucous membranes associated with illnesses.
They can't be consumed raw, so syrup is the method preferred by most elderberry aficionados. The syrup has been studied and was shown to relieve the symptoms of flu-like viral infections when given within the first 48 hours [source].
You can make your own by boiling raw or dried berries, or buy it pre-made.
Buy it: Honey Garden Organic Elderberry Syrup
9. Vitamin D
Vitamin D helps immune cells make antibodies that fight off respiratory illness, and has even been effective in combating influenza [source]. Lower levels of vitamin D seem to correlate with more upper respiratory infections, so it's a good idea to get your levels checked if you are suffering from more than the usual numbers of yearly cold and flu episodes.
The recommended daily intake of vitamin D is reviewed in this NIH article on dietary supplements. Do not take higher than the recommended amounts unless you are shown to be deficient, and your doctor prescribes a dose for you. And, don't forget, your body also makes it naturally from the sun!
Buy it: NatureWise Vitamin D3
10. Essential Oils
Aromatherapy might sound like a lot of mumbo jumbo when you're feeling like crap, but it's an effective way to fight off (and shorten the duration of) illness. Many essential oils have antibiotic and antibacterial properties and can help you sleep, so you get the rest you need.
To boost immunity before you're sick, try diffusing lemon, Thieves, peppermint, lavender, frankincense, sage, or cinnamon leaf. If you're already sick, try bergamot, Roman chamomile, myrrh, sandalwood, tea tree, thyme and vetiver to help you heal faster. Or, buy a pre-mixed immune-boosting blend!
Buy it: DoTerra On Guard Protective Blend
This article was medically reviewed by Dr. Gina Jansheski, a licensed, board-certified pediatrician who has been practicing for more than 20 years. Learn more about Hello Glow's medical review board here. As always, this is not personal medical advice and we recommend that you talk with your doctor.
9